Shani Davis's Response to US Olympics Flag Bearer Decision
The US Just Chose Its Olympic Flag-Bearer, but There's Drama Brewing Over the Decision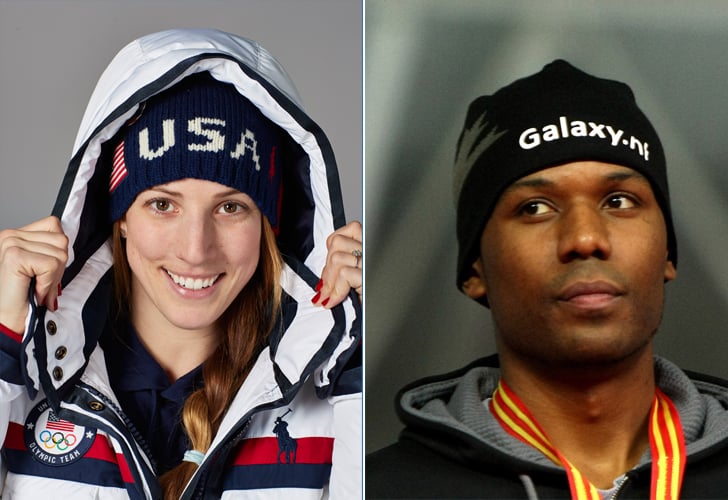 The 2018 Winter Olympics are starting on a controversial note for the United States. The decision as to who will carry the US flag in the opening ceremony came down to a coin toss — and the results have people in a tizzy.
The honor of being the US flag bearer had been narrowed down to Erin Hamlin, a luger and four-time Olympian, and Shani Davis, a speed skater who has won Olympic gold twice during his career. The winner is typically determined by a vote of the eight US Winter sports federations, which represent curling, figure skating, bobsled and skeleton, hockey, luge, ski and snowboarding, speedskating, and biathlon, according to CNN. This year, a rare situation ensued when Hamlin and Davis tied in a vote of 4-4, causing plan B — a coin toss — to take place.
Hamlin came out victorious in the coin toss, earning her the distinction of being the fourth luger to serve as the US flag bearer. Needless to say, she was pretty psyched about the honor. "Working hard and earning success is one thing, being acknowledged as a great representative and member of Team USA by fellow athletes — many who I have been inspired by — is above and beyond anything I've experienced," she said in an official statement announcing the results, which was released by Team USA on Feb. 7.
Davis, on the other hand, wasn't quite as thrilled. Shortly after the coin hit the ground, he took to Twitter to vent about how the whole situation was "dishonorably" handled.
I am an American and when I won the 1000m in 2010 I became the first American to 2-peat in that event. @TeamUSA dishonorably tossed a coin to decide its 2018 flag bearer. No problem. I can wait until 2022. #BlackHistoryMonth2018 #PyeongChang2018 pic.twitter.com/dsmTtNkhJs

— Shani Davis (@ShaniDavis) February 8, 2018
Yikes. Here's hoping this is the first and last controversy in Pyeongchang — and that the rest of the games are as smooth as Adam Rippon's ice skating skills.