When Is the Opening Ceremony For the Winter Olympics?
Here's What We Can Expect at This Year's Olympic Opening Ceremony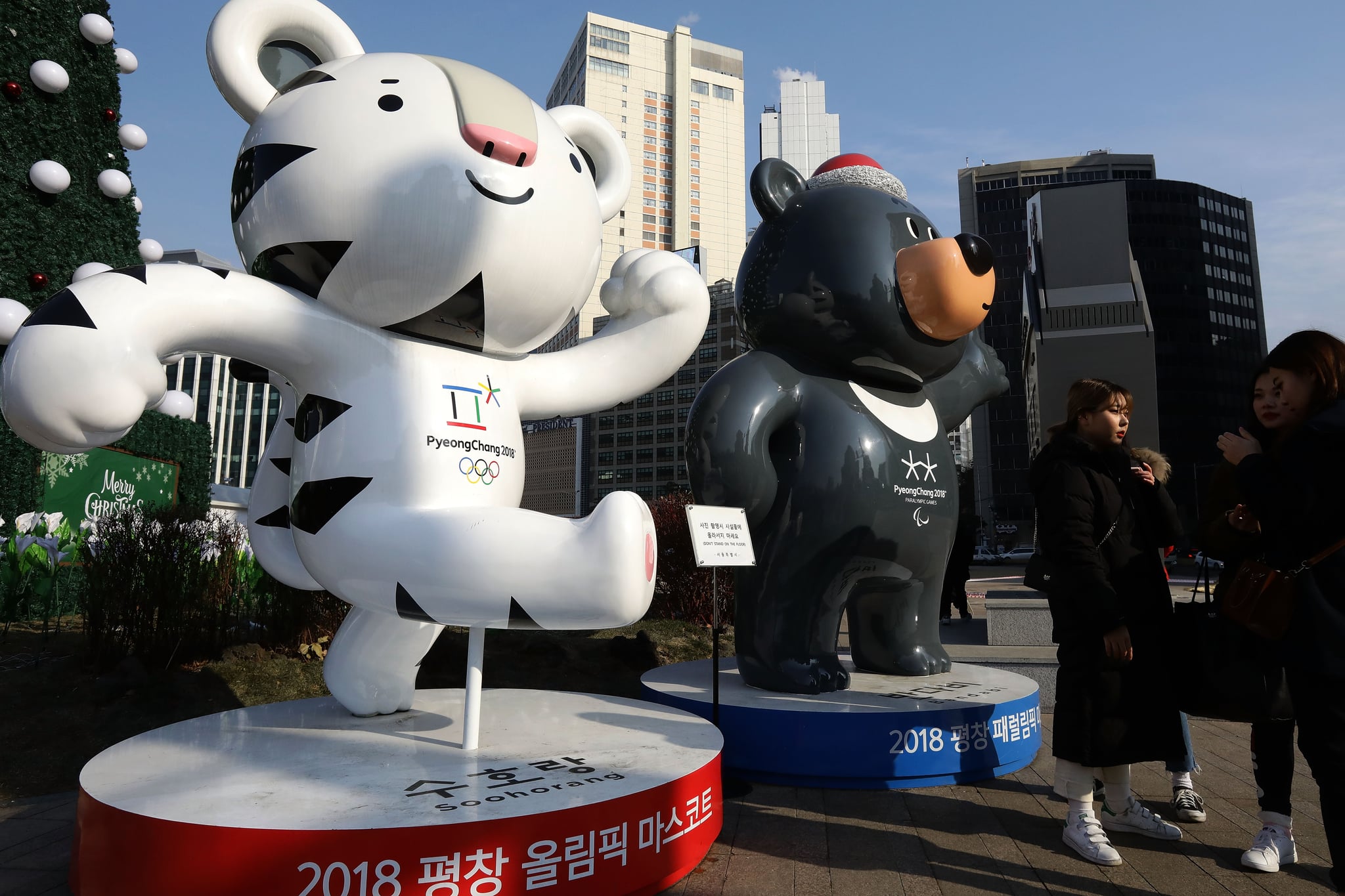 With the 2018 Winter Olympic Games slated to open on Feb. 8, the world is anxiously waiting. The Games will be held from Feb. 8-25 in Pyeongchang, South Korea, with the opening ceremony airing via livestream at 6 a.m. ET on Feb. 9, the day after competition begins. However, the NBC broadcast of the Opening Ceremony will air at 8 p.m. ET, a more viewer-friendly time slot. The Games will be held in 13 different venues across the city, and this year, TV viewers in different time zones will have access to a live feed as opposed to a delayed one, which has been the case in the past.
What to Expect
When it comes to the overall program, there is an order to things. Usually the event begins when the head of state enters and it's followed by the home country's national anthem being played. After the national anthem, the athletes all enter the stadium. From here, the head of state announces the opening of the games. The Olympic flag is raised and the Olympic anthem is played (yes, there is an Olympic anthem). After the anthem is played, and the athletes and coaches have taken the Olympic oath, the Olympic flame is lit and the rest of the artistic portion is played out.
Where to Watch
NBC will be broadcasting the Olympics, but that's not the only place where you can catch coverage. There will be a live stream of events on NBCOlympics.com, as well as on the NBC Sports app. NBC also announced it will be offering over 50 hours of virtual reality programming available to viewers. The network will also have 360-degree views of various environments as well.
Although it was announced that North Korea will participate in this year's Games, no official details about what that will look like have surfaced. It was recently confirmed that both South and North Korea will be walking under the same flag. They walked separately in the 2010, 2012, and 2016 Olympics, and North Korea did not participate in the 2014 Games.
What Team USA Will Wear
King of leisurewear Ralph Lauren has been tasked with designing outfits for the US delegation. This includes outfits for the medal, opening, and closing ceremonies. So far, Lauren has released the looks for the US teams medal and closing ceremonies, but not the opening. Chances are good, though, that it will incorporate red, white, and blue.
To learn more, visit Team USA. The Winter Games will air live beginning Feb. 8.