Transgender Contestant on RuPaul's Drag Race Season 9
RuPaul's Drag Race's Peppermint Talks About Coming Out as Transgender on National Television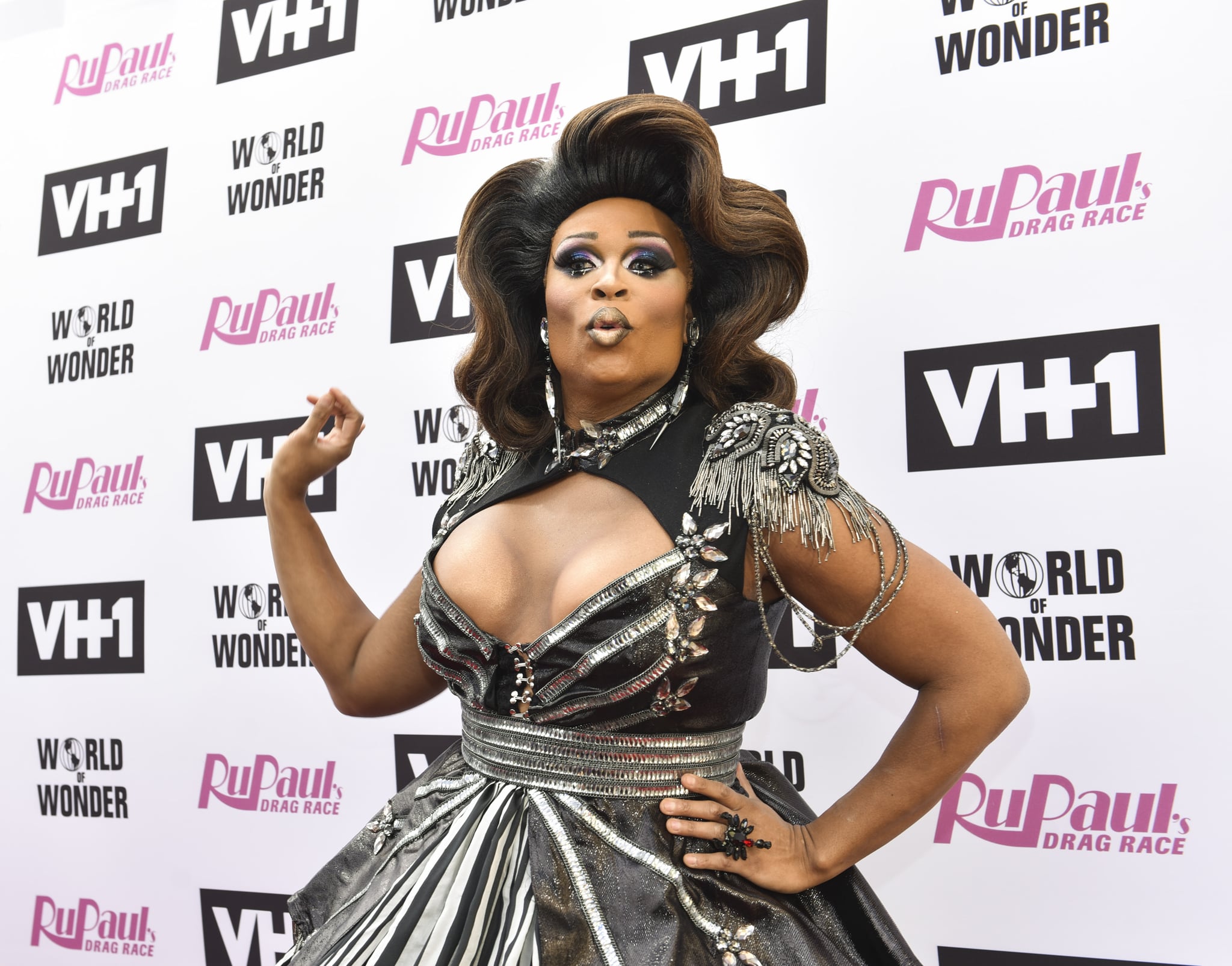 This week marks the season nine finale of RuPaul's Drag Race, and we're on the edges of our seats. The race is tight between Sasha Velour, Shea Couleé, Trinity Taylor, and Peppermint, but only one queen will be able to take home the crown. POPSUGAR was on the ground at the taping of the epic finale, and we were lucky enough to snag a minute with Peppermint ahead of the action. Although we were excited to see where she might end up, we were even more excited to talk about where she had been.
During her time on the season, Peppermint claimed a Drag Race first: she was openly transgender going into the competition. That said, she also came out to her fellow contestants on national television. "It was all packaged in introducing myself as a drag performer — as a trans woman who does drag — to the world," she told us on the carpet. "I hadn't really done that, even though I've been doing drag for a long time. And even though I'd been out for a while, and I'd certainly been out as trans for a while, people were getting their first taste of me. But the flavor's a little different than what they were used to with other queens."
Being a contestant on Drag Race is a tough experience in itself. As Trixie Mattel said in her personal essay as part of our LGBTQ+ Pride Month project, being on the show "takes your life from black and white to IMAX." Even on the show itself, the contestants constantly talk about how exhausted, drained, and emotionally depleted they are throughout the show. Peppermint had to deal with two prongs when it came to her journey: first, the newfound fame of becoming a RuPaul's Drag Race queen, and secondly, openly owning her identity as a transgender woman on a large scale. Perhaps the most remarkable thing about Peppermint, though, is that she made it look almost effortless.
"Lots of trans women have killed it on stage for YEARS. For centuries."
With both major milestones behind her, we asked Peppermint to tell us more about her experience as a transgender drag queen. Have attitudes toward transgender women in drag changed at all over the years? "No, I don't think so. My experience as a trans woman who does drag is it's always been my own," she said. Furthermore, she highlighted an important (and overlooked) point about the drag scene: transgender women have always been a part of it, just not in a mainstream way. "I certainly know that it's not new for there to be people who are trans to be connected to or associated with or to work in the context of drag," she explained. "Lots of trans women have killed it on stage for YEARS. For centuries. It only seems new in certain circles to people who are not exposed to it."
The season nine finale of RuPaul's Drag Race airs Friday, June 24.