When Is Virgin America Closing?
So Long, Virgin America — You Will Be Missed!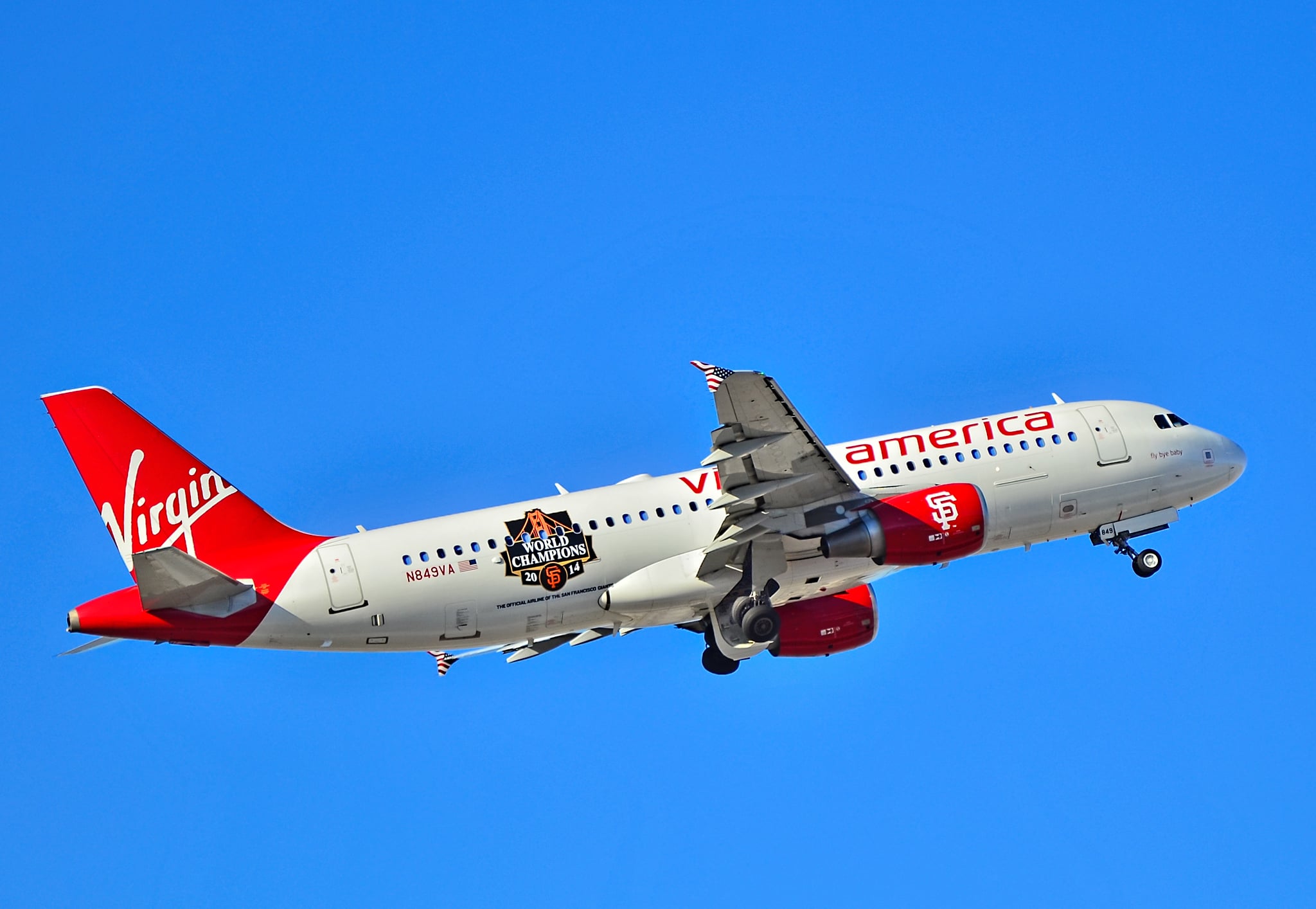 Virgin America, which has become one of the most beloved airlines over the past decade since its launch in 2007, is officially saying goodbye as of Jan. 11. Though travelers can still anticipate seeing Virgin America planes at the airport for a while longer, the California-based airline will no longer operate under its call sign, "Redwood." Instead, pilots working for Virgin America and Alaska Airlines will fly under the same name — "Alaska" — which makes them officially a single airline in the eyes of the Federal Aviation Administration (FAA).
Since being acquired by Alaska Airlines in December 2016, Virgin America has undergone several changes. In addition to offering TV shows and movies for free beginning Spring 2017 and satellite WiFi throughout its fleet since Fall 2017, Virgin's Elevate loyalty program officially switched to the Alaska Airlines Mileage Plan on Jan. 1. Members have until Jan. 31 to self-convert their Elevate points. Otherwise, it will automatically be done for you by Feb. 8.
April 24 will mark the last day that travelers can make reservations on Virgin America's site. After then, you'll be redirected to AlaskaAir.com.
As Alaska Airlines continues to roll out changes to its brand and product, it does plan to adopt many of our favorite Virgin America elements, including mood lighting (blue lighting will replace the iconic purple lighting), music, and enhanced in-flight entertainment. By 2019, Virgin America's name and logo will be retired entirely.
The airline has also teamed up with designer Luly Yang to create brand-new crew uniforms (soon to be unveiled), which will better reflect the company's rebranding.
Stay tuned for more exciting updates!