Virgin America Merger
Virgin America Is Merging With Another Airline — Find Out Who Won the Bidding War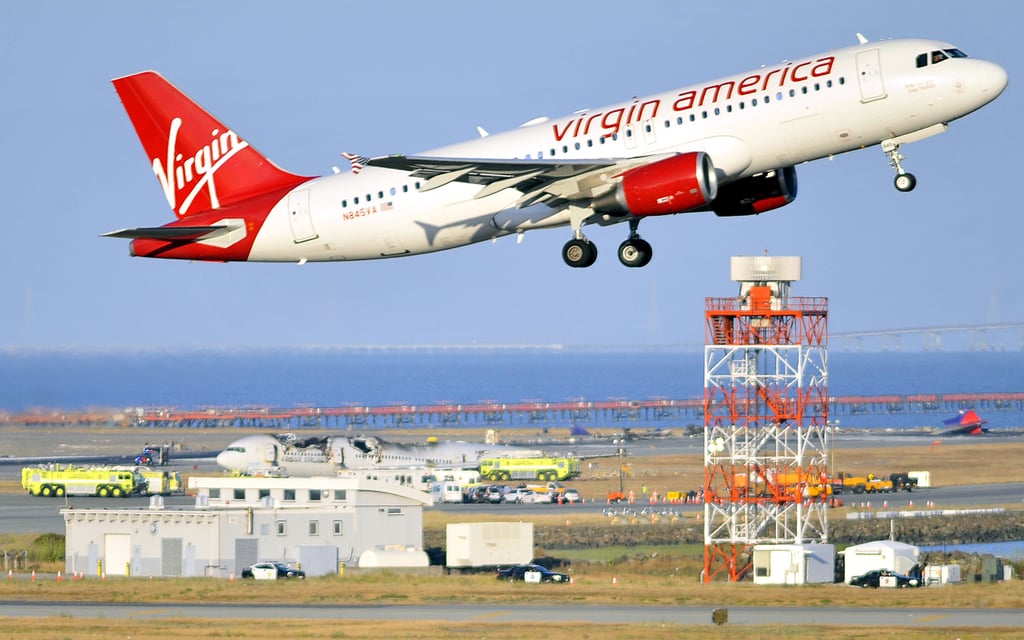 Goodbye, guaranteed free WiFi; goodbye, hilarious — albeit slightly annoying — onboard safety tune; goodbye, dimmed purple lights; goodbye to the crowd-favorite airline: Virgin America. At least, that's what we may be bidding adieu to now that Alaska Airlines is purchashing Virgin America for a cool $2.6 billion. JetBlue was also part of the bidding process, the but deal was ultimately struck with Alaska Airlines after a "frenzied bidding war" between the two airlines.
We were sort of hoping JetBlue would be the bidder to prevail . . . if there were two airlines that belonged together, it would be them. Remember when JetBlue offered a free round-trip ticket to a plane full of people if they could unanimously decide on a destination? Richard Branson shared his feelings about the news on Virgin's website, expressing his sadness over the merger and saying there was nothing he could to do to stop it. "The important thing now," said Branson, "is to ensure that once Alaska witnesses firsthand the power of the brand and the love of Virgin America customers for our product and guest experience, they too will be converts and the US traveling public will continue to benefit from all that we have started."
In a market where most airlines are posting losses, it goes against the trend that Virgin America earned $201.5 million last year. Other airlines obviously want another slice of the pie. You can continue to cherish your flights on Virgin America for awhile yet; the deal is expected to close by January 2017, and Alaska Airlines hopes to boost its own annual revenue by 27 percent as a result of the merger, as well as make them a stronger competitor among other US-based airlines.