Where to Get Solar Eclipse Glasses
Want to Watch the Solar Eclipse? Here's Where You Can Find Safe Glasses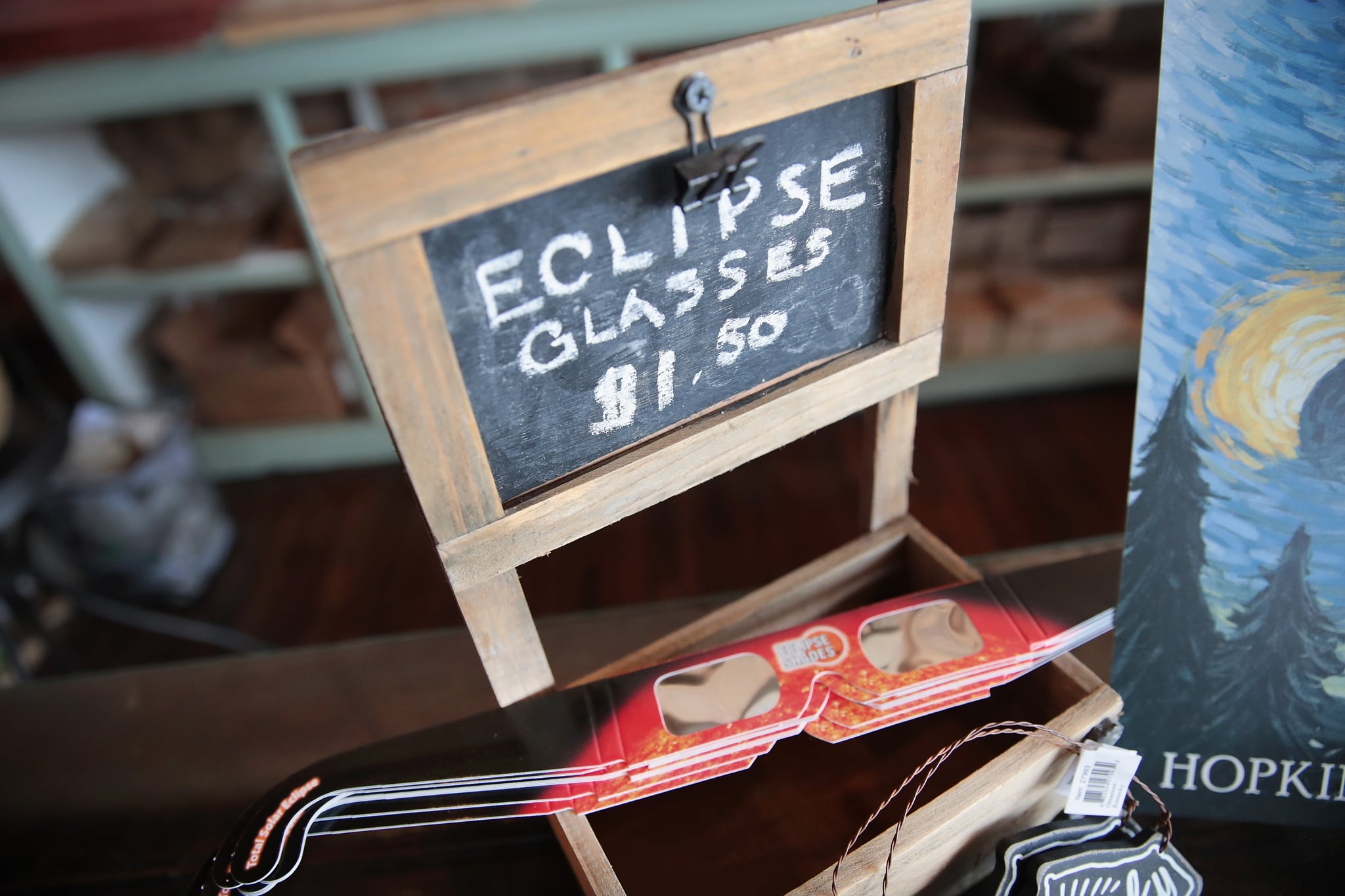 As science-lovers everywhere prepare for the Aug. 21 solar eclipse, news stories about sales of counterfeit eclipse-viewing glasses have emerged. NASA, which issued a safety guide for viewing the eclipse back in July, advises following strict criteria for eclipse eyewear to avoid damaging your vision. But because high demand has led to many retailers selling out of the proper eyewear, it's important to do your research before purchasing a pair that claims to meet those standards.
Luckily, the American Astronomical Society has made it easy to find eclipse glasses near you. Thanks to the AAS's guide to reputable vendors, you can shop in safety leading up to the solar phenomenon. In addition to thousands of libraries and event centers offering free NASA-approved eclipse glasses nationwide, you can also find approved eyewear at several common retailers, including:
7-Eleven
Best Buy
Bi-Mart
Hobby Town
Kirklands
Kroger
Lowe's
Maverick
Pilot / Flying J
Toys "R" Us
Wal-Mart
In the event that your local retailer (or any of the other vendors listed on the AAS guide) is sold out, NASA suggests using a homemade pinhole projector to view the eclipse. There will also be free live streams available online if you're not in an optimum viewing location, so don't stress about your options!
Read up on how to keep your eyes safe during the eclipse, and then get excited for its next occurrence on Aug. 21!