Who Is Malik Obama?
Everything You Need to Know About Malik Obama Before Tonight's Debate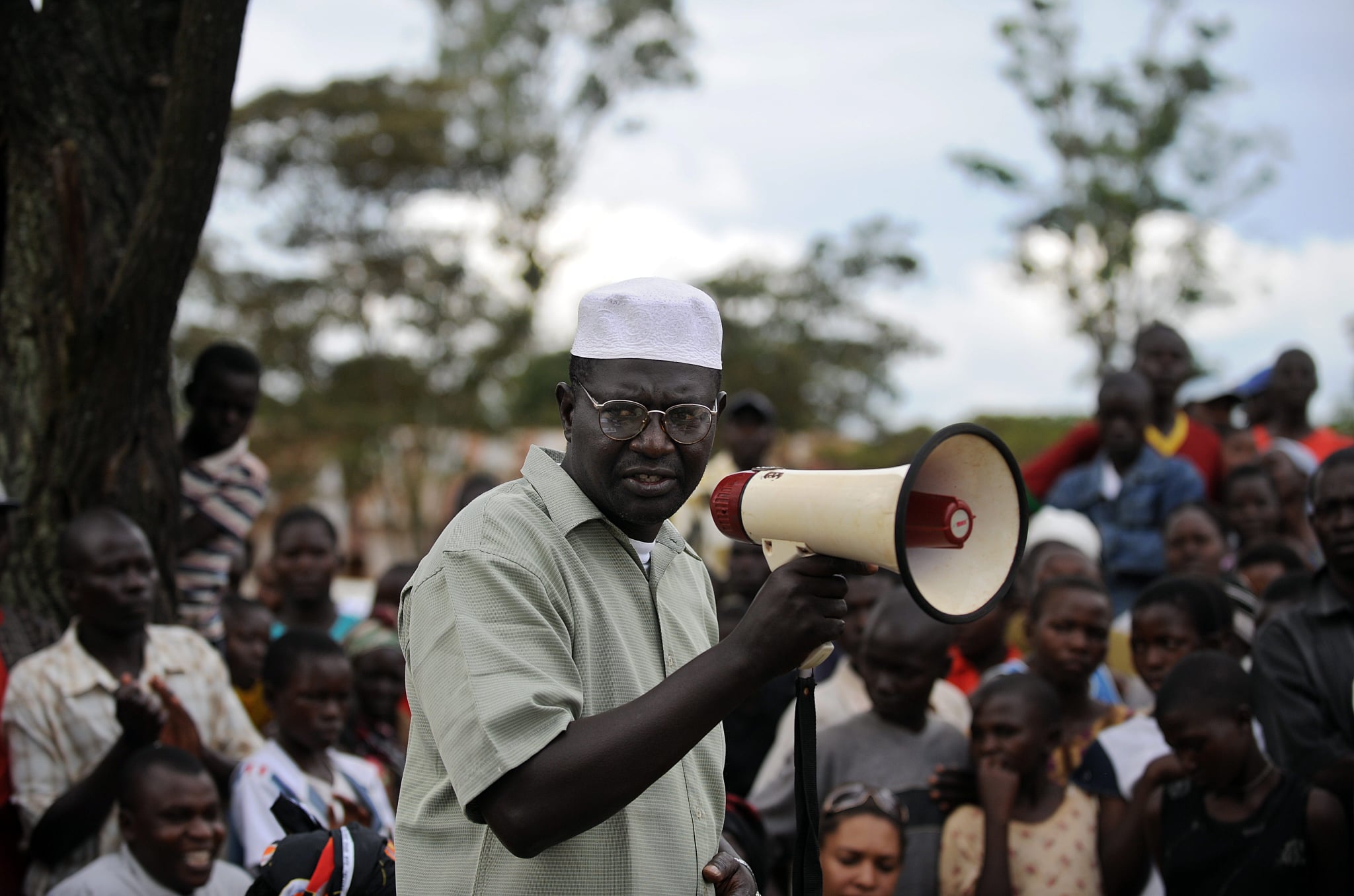 It has been revealed that Donald Trump invited Malik Obama, President Barack Obama's half-brother, to the third and final presidential debate in Las Vegas. ABC News reported that Malik's appearance at the debate will signify an "attack on the sitting president."
So, who is Malik Obama? Malik was born in Nairobi, Kenya, in 1958 — making him three years older than President Obama — to Barack Obama Sr. and his first wife, Kezia. He also goes by Abongo or Roy, however, he is usually referred to as Malik in the press.
Having grown up in different countries, the half-brothers didn't meet until they were adults, when President Obama traveled to Kenya. In his book Dreams of My Father, the president described meeting Malik for the first time: "When I opened the door, I found a big man standing there with his hands in his pockets, an even-toothed grin breaking across his ebony face," adding, "His resemblance to the Old Man was unnerving. Looking at my brother, I felt as if I were ten years old again."
The half-brothers kept in touch and even ended up being the best man at each other's weddings. Malik became a US citizen after residing in Washington DC on and off since 1985. In 2013, Malik ran for governor in the Kenyan county of Siaya, however, he lost by a large margin. He currently works as an independent financial consultant.
Malik has stated that he and President Obama have since drifted apart. Obama's biographer revealed at least one possible reason why the two half-brothers have grown distant in a tweet posted on Wednesday.
As Obama biographer, I dealt with many Kenyan relatives. Now Trumpster Malik by far the least reliable, consumed with pub & money.

— david maraniss (@davidmaraniss) October 19, 2016
Earlier this year, Malik announced he would be voting for Donald Trump in the upcoming presidential election and said he admired the candidate for being "straight-forward."
Wow, President Obama's brother, Malik, just announced that he is voting for me. Was probably treated badly by president-like everybody else!

— Donald J. Trump (@realDonaldTrump) July 24, 2016
In an interview with Page Six, Malik said he's looking forward to attending the third debate. He said, "I'm excited to be at the debate. Trump can make America great again." He also said he doesn't believe the ongoing sexual assault claims against Trump, adding, "Why didn't they come forward before?"
In addition to women who accused Bill Clinton of sexual assault, Trump previously invited Kathy Shelton to the second presidential debate. Shelton is a former legal client of Hillary Clinton who is now speaking out against the Democratic candidate.