Who Is Playing at Trump's Inauguration?
Donald Trump's Inauguration Adds More Reported Acts to Its "Lineup"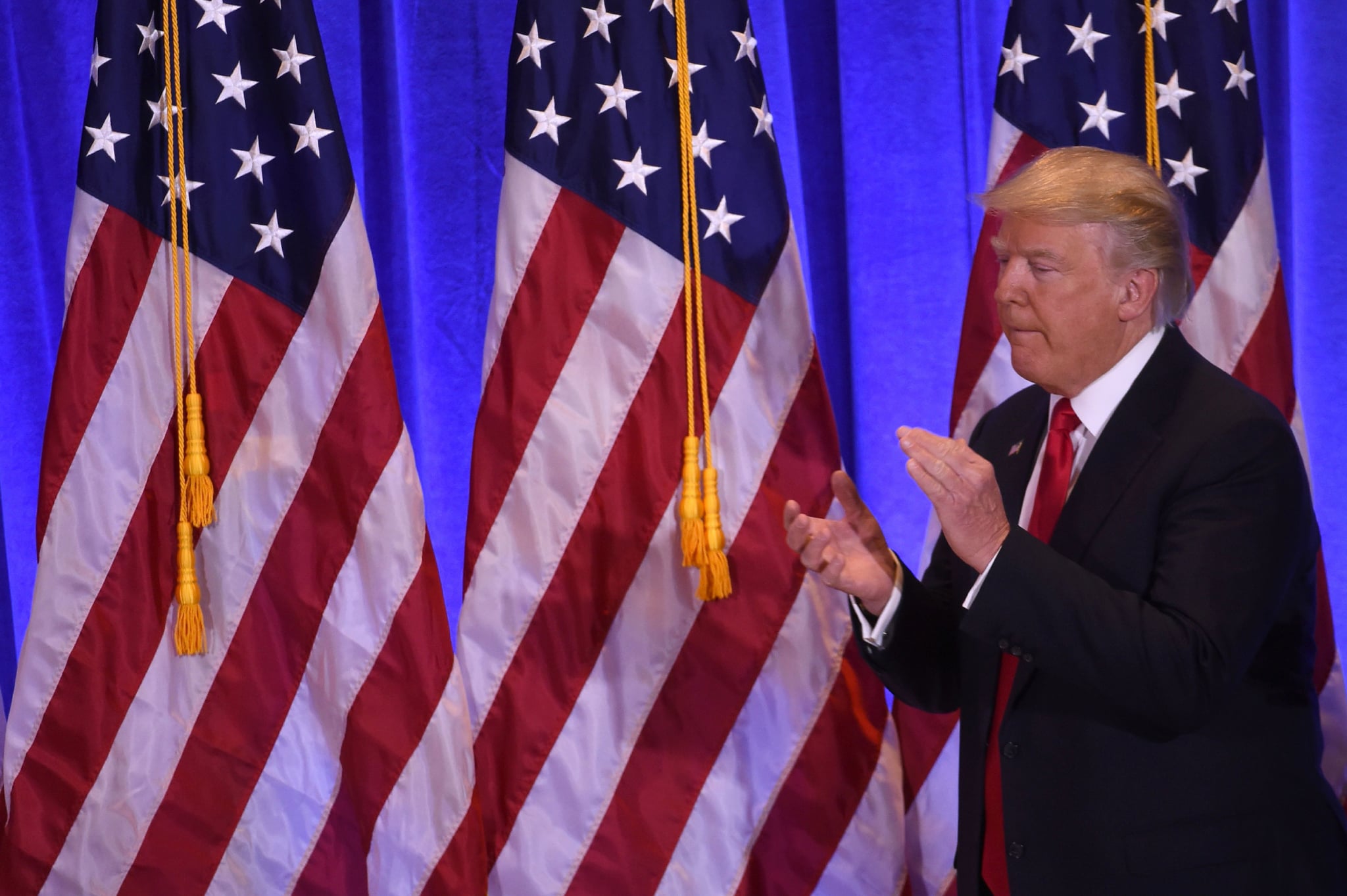 Update: Donald Trump has added at least one more act to his eclectic mix of inauguration performers and reportedly a second. According to USA Today, the soul signer Sam Moore will perform at the Welcome Celebration on Thursday. Another soul singer, Chrisette Michele, is rumored to perform, according to a source who spoke to the New York Daily News. All other confirmed acts are still slated to perform.
Original Story: On Jan. 14, Jennifer Holliday officially withdrew her name from the list of performers slated to sing at Trump's inauguration ceremony on Jan. 20. In an open letter posted by The Wrap, the Dreamgirls actress expressed that she wanted to "sincerely apologize" for her "lapse in judgment" by accepting the offer. Holliday also said that she received an overwhelming response from her LGBT fans, who told her that if she performed at Trump's inauguration she would be cosigning Trump and Mike Pence's anti-LGBT beliefs.
Her statement continues:

"My only choice must now be to stand with the LGBT Community and to state unequivocally that I WILL NOT PERFORM FOR THE WELCOME CONCERT OR FOR ANY OF THE INAUGURATION FESTIVITIES! Please know that I HEAR YOU and I feel your pain. The LGBT Community was mostly responsible for birthing my career and I am deeply indebted to you . . . You have loved me faithfully and unconditionally and for so many years you provided me with work even though my star had long since faded."
Holliday also mentioned why she'd initially wanted to perform at the inauguration, as she has performed for both Democratic and Republican presidents in the past: "I was honestly just thinking that I wanted my voice to be a healing and unifying force for hope through music to help our deeply polarized country." Read her full statement here.
The official pre-inauguration event performers announced by Trump's inaugural committee include 3 Doors Down, Toby Keith, and Lee Greenwood. Jon Voight is the only actor set to officially appear at the Jan. 19 event. On Tuesday, Jan. 17, it was announced that 55-year-old comic Dan Nainan — who recently made headlines for lying to reporters about his age and posing as a millennial — will perform at the All-American Inaugural Ball. The event is not part of the official inaugural ceremonies, but is a major inaugural event in Washington DC nonetheless.
The concert, which will take place at the Lincoln Memorial, will also feature a choir composed of "hundreds of applications received" by the committee for a performance called "Voices of the People." It'll feature musical acts from across the country, like the DC Fire Department Emerald Society Pipes and Drums and the Montgomery Area High School Marching Band. The announcement also boasted that the Thursday celebration will be broadcast across all networks.
The previously reported artists for the inauguration on Jan. 20 (including Jackie Evancho, the Mormon Tabernacle Choir, and the United States Marine Band) are still scheduled to perform.
Original story: Donald Trump's inauguration is just around the corner, but the president-elect's transition team is struggling to confirm any musical acts for the ceremony. Because appearing at a president's inauguration would likely be considered a political gesture, several recognizable performers have declined invitations.
So far only one musical guest is slated to sing: 16-year-old former America's Got Talent contestant, Jackie Evancho, will perform the national anthem. Admittedly, Evancho has nowhere near the name recognition of Beyoncé Knowles, who sang at President Obama's inauguration. The Marine Corps band and the Mormon Tabernacle Choir will also play, according to The Guardian.
Although huge stars like Beyonce, Jay Z, and Katy Perry supported Hillary Clinton during her campaign for president, even artists who publicly supported Trump during his campaign, like Ted Nugent and Loretta Lynn, are noticeably absent from the program.
Other artists have also declined, including Garth Brooks, Gene Simmons, and Elton John, who was falsely named by Trump's inauguration vice-chairmen as a potential performer. One band, the Beach Boys, has yet to decline its invitation.