All 3 of Ahmaud Arbery's Killers Found Guilty of Murder
All 3 of Ahmaud Arbery's Killers Have Been Found Guilty of Murder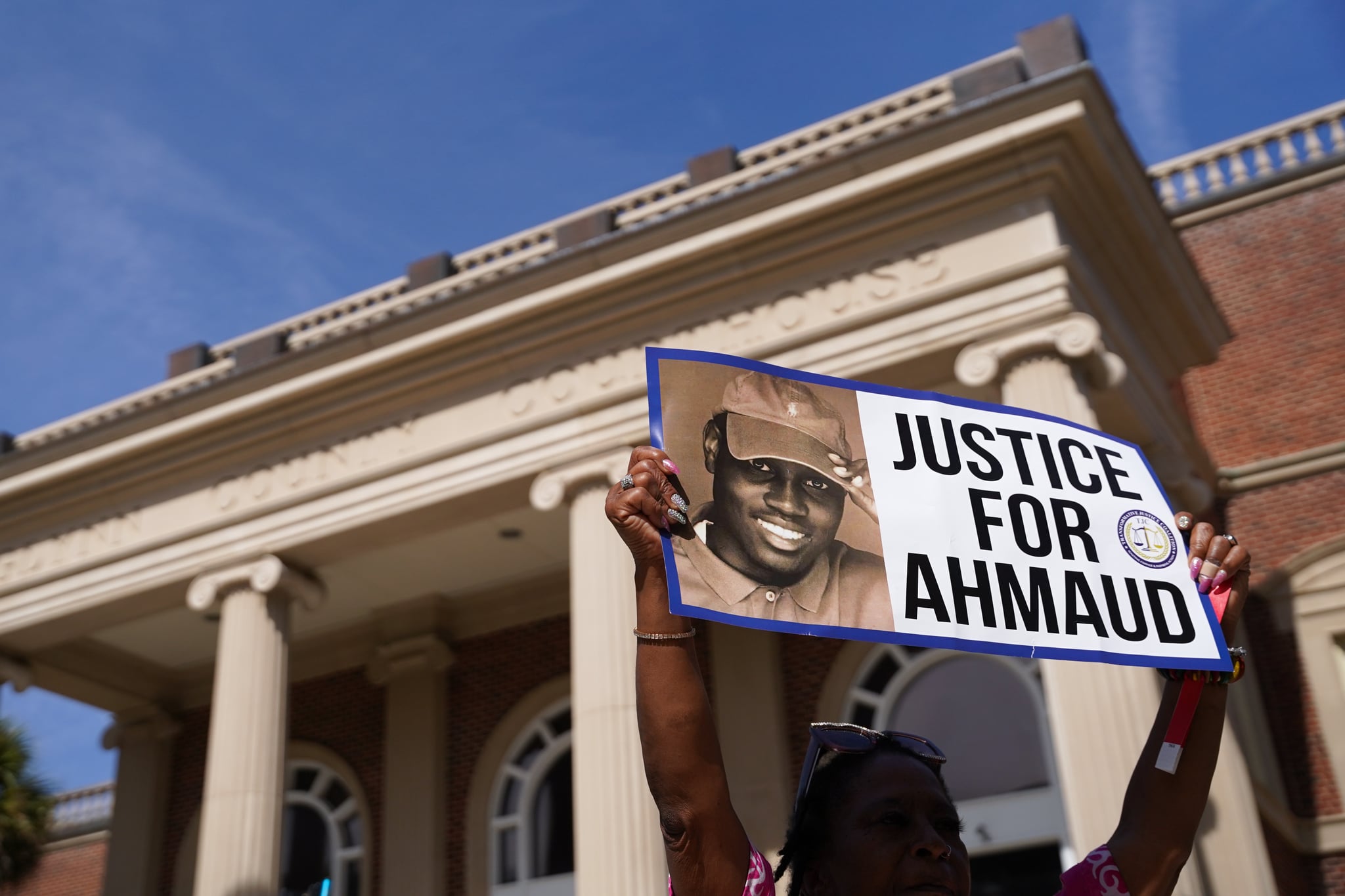 A verdict has been reached in the killing of Ahmaud Arbery. Nearly two years after the 25-year-old was fatally shot while running in the Satilla Shores neighborhood of Brunswick, GA, a jury reached a decision on Nov. 24, finding Gregory McMichael, Travis McMichael, and William Bryan guilty of felony murder, aggravated assault, false imprisonment, and criminal attempt to commit a felony. Travis McMichael, who shot Arbery, was also found guilty of malice murder.
The tragedy took place on Feb. 23, 2020, when 65-year-old Gregory McMichael; his 35-year-old son, Travis McMichael; and their neighbor, 52-year-old William Bryan, all white, chased Arbery, who was Black, in pickup trucks after allegedly seeing him inside an empty home under construction. After a terrifying pursuit, the younger McMichael got out of the vehicle and physically confronted Arbery before shooting him. The defendants claim they were trying to make a citizen's arrest. (It's worth noting the Georgia law allowing for citizen's arrests has since been overhauled.)
Arbery's killing preceded the murder of George Floyd by then-police officer Derek Chauvin by three months, and became a focus of the ensuing nationwide protests against systemic racism and police violence. In fact, public outcry helped draw attention to the tragedy, and led to the arrests of the defendants an inexplicable 74 days later.
"Mr. Arbery was under attack."
In her closing arguments, lead prosecutor Linda Dunikoski was forthright about classifying Arbery's death an act of racial violence. "All three of these defendants made assumptions about what was going on that day, and they made their decision to attack Ahmaud Arbery in their driveways, because he was a Black man running down the street," Dunikoski said. "So what's going on here? You know what's really going on here . . . Mr. Arbery was under attack."
Sharing this same sentiment is Arbery's mother, Wanda Cooper-Jones, who has advocated for the installment of hate-crime legislation in Georgia, which was one of four states without it until House Bill 426 was ultimately passed in June 2021. "When he left our home for a jog, I never thought that I needed to be worried," Cooper-Jones said in a New York Times video interview earlier that month. "Ahmaud wasn't killed because he was doing a crime, so why would he have been targeted if it wasn't just for hate?"
Image Source: Getty / Sean Rayford