At a surprise event in Seattle on Sept. 27, Amazon announced not one but six new products. The company unveiled a series of new Echo devices and products, which are bound to dominate holiday wish lists.
The announcement came ahead of Google's rumored two new devices coming out next week: the Google Home Max and a smaller version of the Google Home. These products are also set to compete against Apple's HomePod, supposedly arriving in time for the holidays. Most of Amazon's new products are expected to ship out in October, giving you plenty of time to decide whether you want one for yourself — or as a gift for a friend.
Check out the new products ahead and decide for yourself what's worth your hard-earned money.
01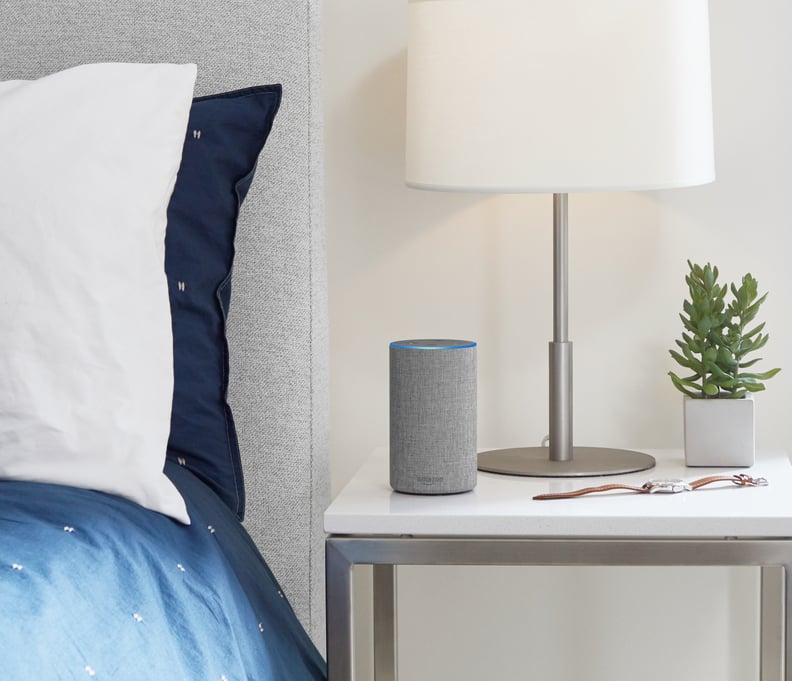 Echo
The new Echo ($99) is more compact and colorful and promises better sound than its predecessor. It also comes with second-generation "fair-field technology," which means voice recognition is much better than in the previous model. You can buy the Echo in the following "shell colors": dark charcoal, sandstone, heather gray, oak, walnut, and silver. Preorder sales start today, with an expected ship date of Oct. 31.
02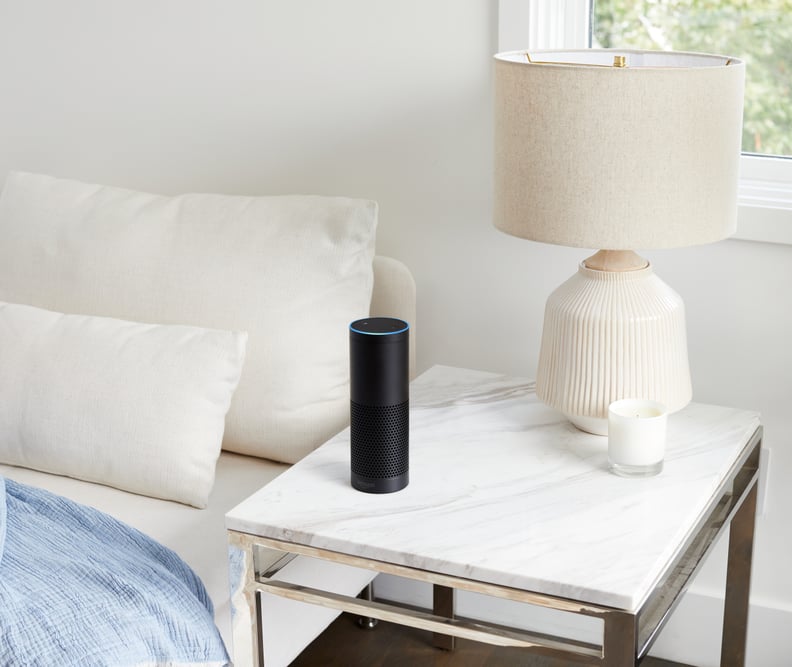 Echo Plus
Create the smart home of your dreams with a simple phrase and the new Echo Plus ($150). It looks just like the first-generation Echo, except it comes with a built-in smart home hub. So now instead, just say, "Alexa, discover my devices," and the Echo Plus will set up any smart home-related device like light bulbs or locks. Unlike the new Echo, the Echo Plus only comes in silver, white, and black. Preorders are open today, with an expected ship date of Oct. 31. And for a limited time, everyone who buys an Echo Plus will receive a Philips Hue smart light bulb.
03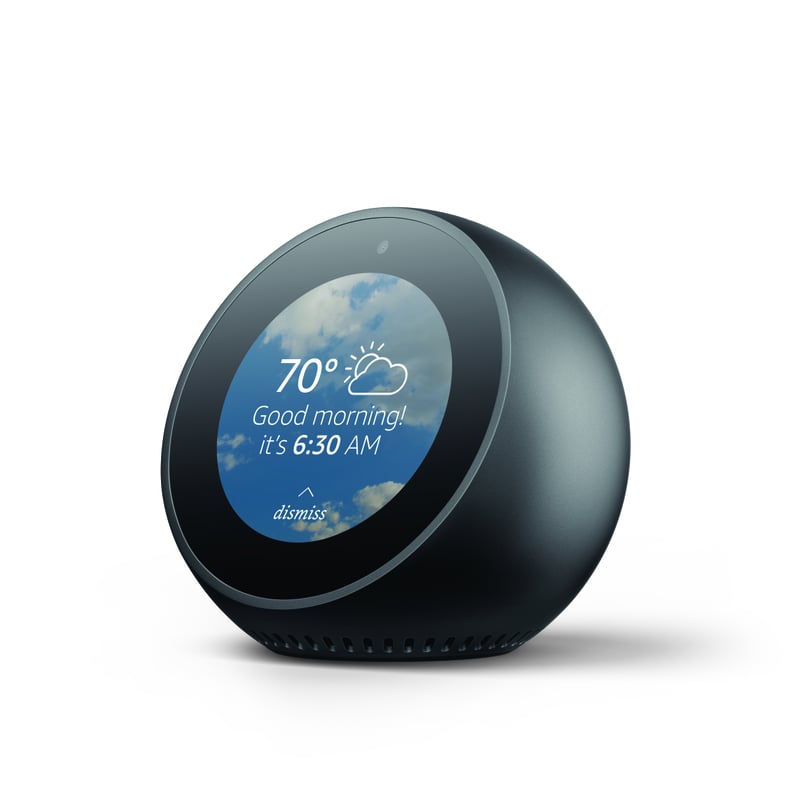 Echo Spot
04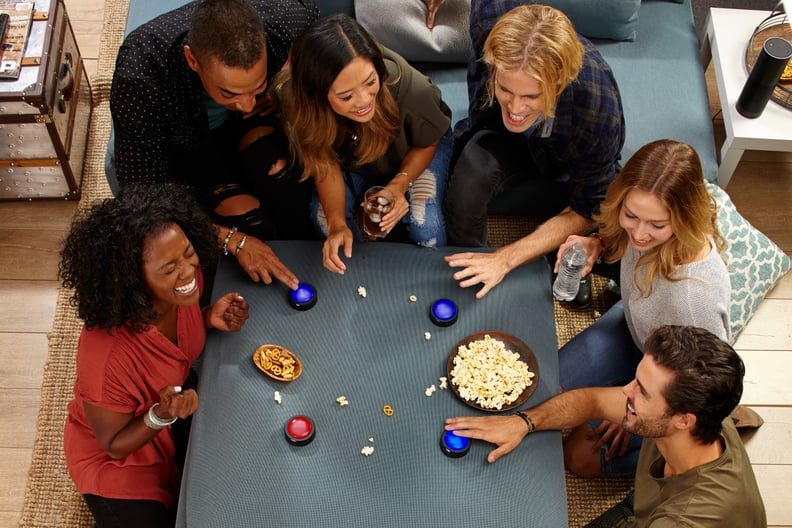 Echo Buttons
With Echo Buttons ($20), Amazon wants Alexa to become your new gaming destination. Think of the Echo Buttons as Jeopardy-style buzzers to make game night a little more interactive. Sold in two-packs, Echo Buttons will be available come the holidays.
05
Echo Connect
Your Echo is taking on a new skill with the Echo Connect ($35): phone calling. The Echo Connect connects to any Echo and becomes a speakerphone, ready for you to make phone calls. It works with your existing landline phone number and lets you call anyone you need — including emergency services. If your friend or family calls, Alexa will let you know who it is and you can tell Alexa to answer. Amazon touts that it's "easy to set up" and just requires you to connect it your phone line and Echo. The Echo Connect will be out on Dec. 13, with a preorders coming soon.
06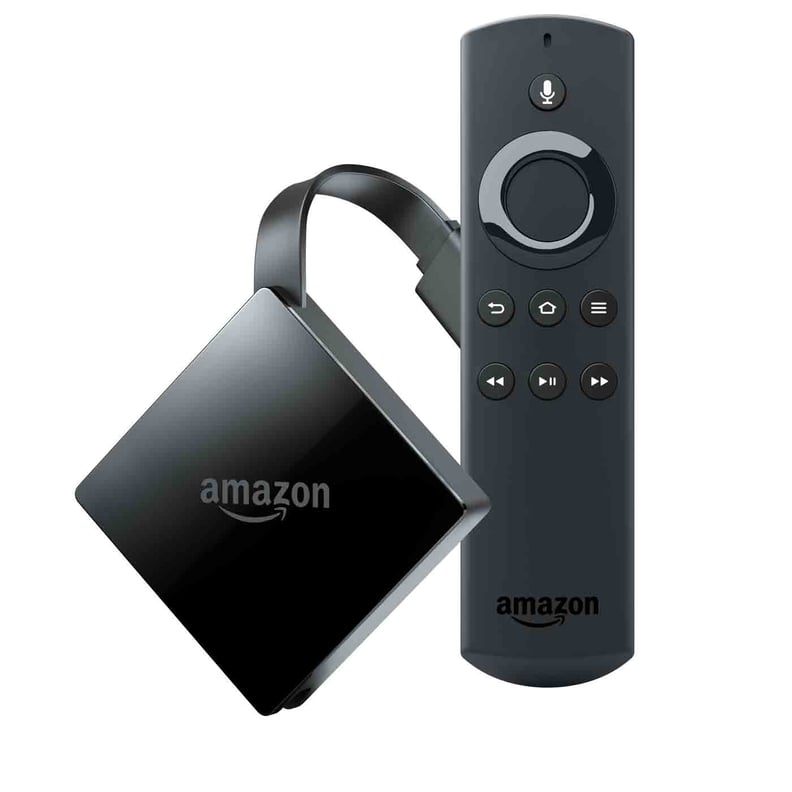 Amazon Fire TV With Alexa
The Amazon Fire TV family also grew with the new Fire TV With 4K Ultra HD and HDR. It comes with an Alexa remote and is touted to be even better than the regular Fire TV Stick. If you don't want to use the Alexa remote, you also have the option to pair the Fire TV with an Echo device and control the TV with your voice. The Fire TV is available for preorder and ships out on Oct. 25. Of course, Amazon is sweetening the deal with two offers: buy the Fire TV and Echo Dot for $80 or the Fire TV Stick and an Echo Dot for $60. And if you buy the new Fire TV and get it set up by Nov. 15, you'll get two months of Hulu, a one-month trial of Showtime, and a $10 credit to rent or buy something on Amazon.