Cindy Eckert and Rumer Willis on Addyi and The Pink Ceiling
Cindy Eckert and Rumer Willis Are Here to Remind Women They Have a Right to Desire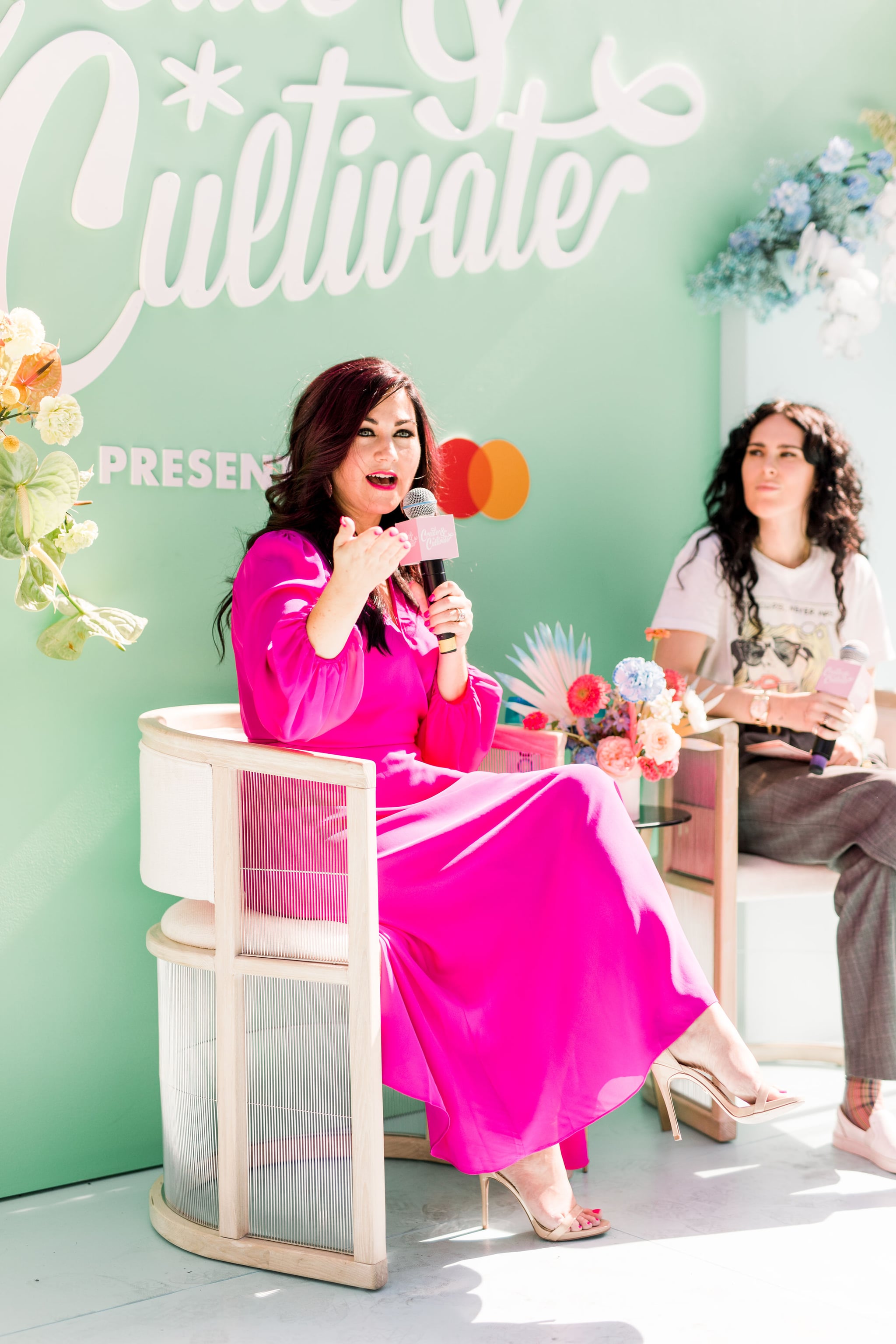 Cindy Eckert and Rumer Willis are on a mission to empower women to embrace their right to desire. Eckert is the founder of Addyi, otherwise known as the "female Viagra." The drug was approved by the FDA in 2015 after an uphill battle by Eckert and her pharmaceutical company, Sprout — then she sold said company for a cool $1 billion. When I spoke to the successful entrepreneur at San Francisco's Create and Cultivate conference on Sept. 21, she reminded me, "It took six months for the FDA to approve Viagra." That was in 1998. "It took us six years."
Through a new campaign called Right to Desire, Eckert and other women, including actress Rumer Willis, are spreading the word (and the fix) for hypoactive sexual desire disorder — aka low sex drive — which is something 15 million women suffer from. Ultimately, they want women to feel less alone and make the topic less taboo the more we start talking about it. For instance, when a woman in the audience "asked for a friend" about how to approach her husband about her low desire, Eckert and Willis both encouraged her to have an honest conversation, because if one partner is thinking it, chances are the other one is, too. They encouraged everyone that there's no reason to feel embarrassed about getting what you want.
These days, Eckert also spends her time working on The Pink Ceiling, her Raleigh, NC-based company, which backs businesses by or for women by way of its own "Pinkubator." She definitely puts her money where her mouth is, and it's hard to walk away from a conversation with her feeling anything but inspired. Read more from our candid interview with Eckert and Willis ahead:
Eckert on what inspired her to create Addyi
"There were 26 drugs for men, and I thought it was about damn time that we had one of our own, and I know that because I built one of the companies with one of the male drugs. What we were learning scientifically is there was a biological basis for a drug for women, too. No surprise, right? And yet culturally, if something goes wrong for a guy, we go, 'Oh, biology.' If something goes wrong for a woman, we think, 'Oh, psychology.'
"We tell them to have a bath. It's ridiculous. So that's really what ignited me to go down this path and finally break through with the first ever for women. Desire for us is in our brain, so it basically works on this balance you need to respond to sexual cues, to have fantasies, to be receptive."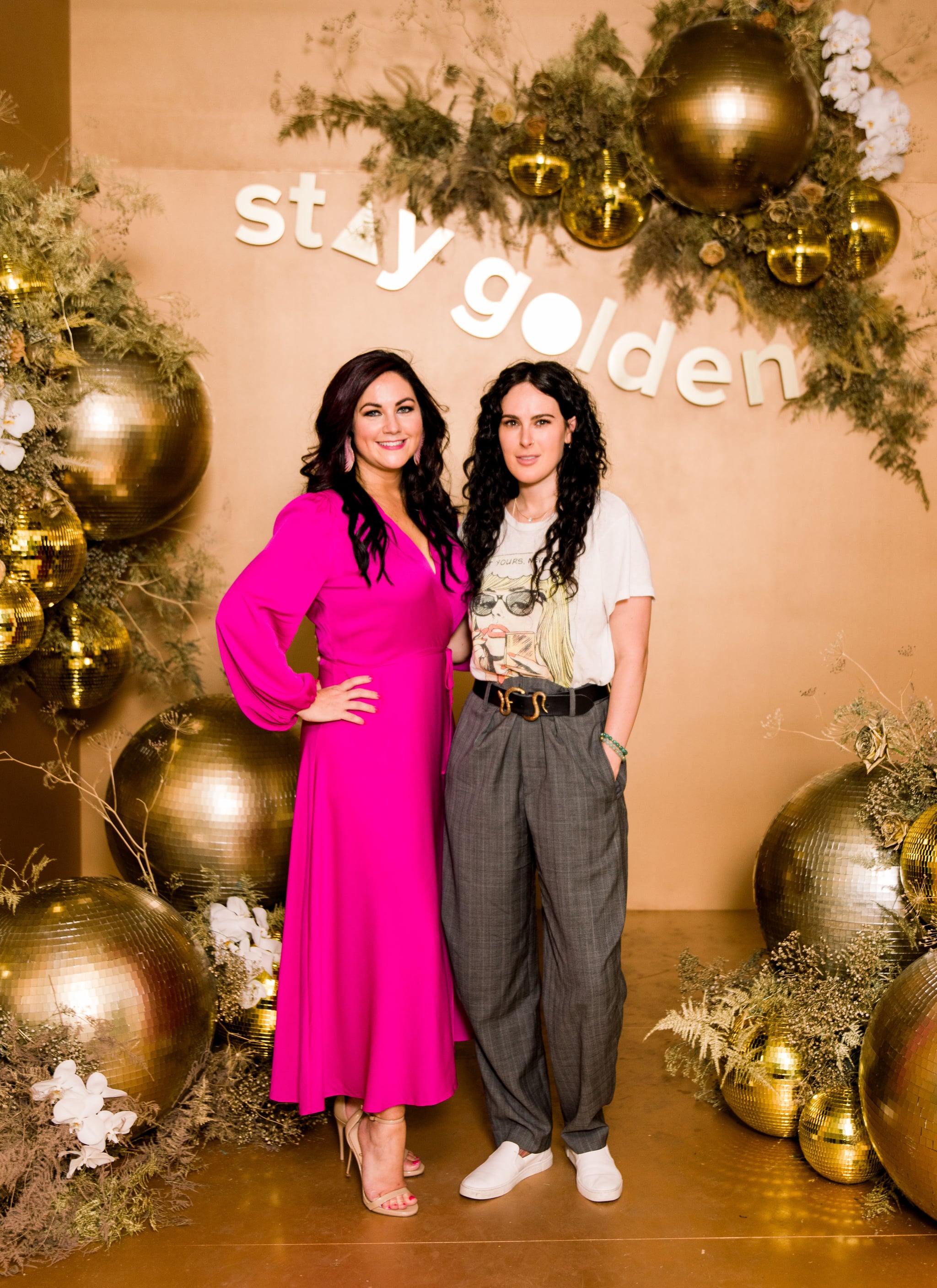 Eckert on dealing with sexist pushback along the way
"I was single as I was going through this. Every man I would meet would say, 'Female Viagra? I'm the female Viagra.' Now I turn to them and I say, 'If I had a nickel for every guy who told me that, I wouldn't have had to sell my company for a billion dollars.' The truth is in medicine. The regulatory queue is stacked against us. It is not an even playing field. Viagra was approved in six months for men and was fast tracked to the market because it met such an important unmet medical need. That was in 1998. Take our product — same prevalence for women suffering from this condition as men suffering from ED. It took us six years."
Eckert on The Pink Ceiling and the first-ever "Pinkubator"
"I'm investing in other female-focused companies, things that I want to see in this world. So I'm helping the most incredible female founders, like a young scientist who's invented a flushable pregnancy test that we're bringing to market. Why should 80 percent of pregnancy tests be plastic? Never mind the discretion conversation — it's 100 percent women's business. Also, a technology that with a droplet of liquid can tell you in 30 seconds if there's a date rape drug in a drink. We really look for the firsts, the real disrupters."
Willis on honoring your own value
"Something I learned is the value you hold for yourself means more than any praise or rejection or compliment. With everything, if we all start raising the level of value we wish the world would hold a standard for, then we can make a change."
Eckert on the best advice she's received
"All of the hardship just contests for how committed you are to seeing the outcome."