Feast Your Eyes on These Absolutely Stellar Looks From RuPaul's DragCon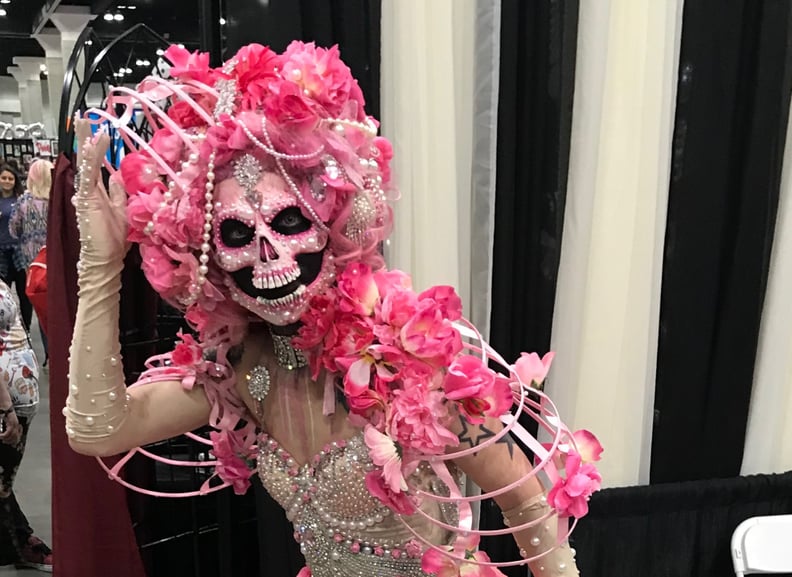 POPSUGAR Photography | Ryan Roschke
POPSUGAR Photography | Ryan Roschke
On the weekend of May 11, drag queens from all over the globe descended on the LA Convention Center for a one-of-a-kind event: RuPaul's DragCon.
The celebration is a true marker of how vast and limitless the universe of drag is. As Trixie Mattel once told me, you could walk into DragCon "naked and afraid" and leave in full drag. The rows and rows of product booths will set you up with wigs, shows, clothing, makeup, and whatever else your heart desires. There are hundreds of famous queens for you to meet — RuPaul's Drag Race winners like Sasha Velour, Violet Chachki, and Bianca Del Rio or season 10 queens like Aquaria, Mayhem Miller, or Miz Cracker. And even RuPaul herself! There are even panels for everything under the sun, from waxing to finding a drag mother.
With 50,000 total attendees, this was the convention's biggest year ever. Naturally, the hall was swarming with drag queens from all kinds of backgrounds, experiences, and styles. While I wandered around, I snapped shots of some of the most sick'ning queens who caught my eye (with their permission, of course). Read on for a sampling of the queens of RuPaul's DragCon weekend. And bear in mind: this is just the tip of the iceberg, honey.
01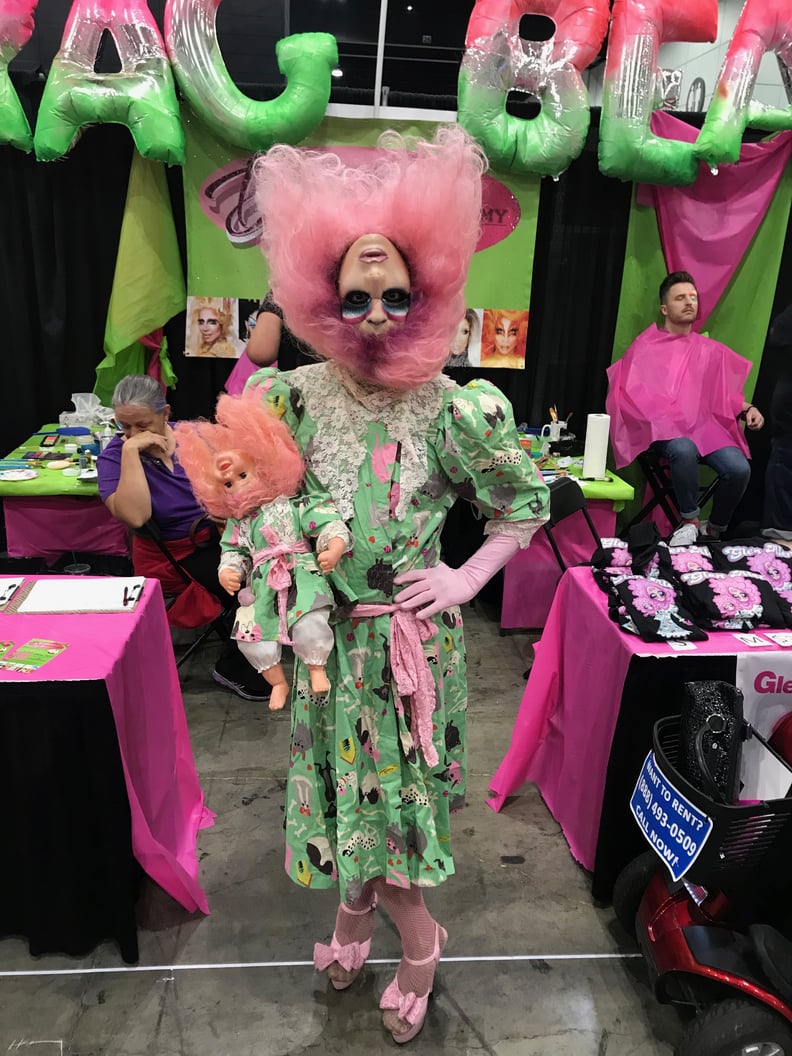 Glen Alen
02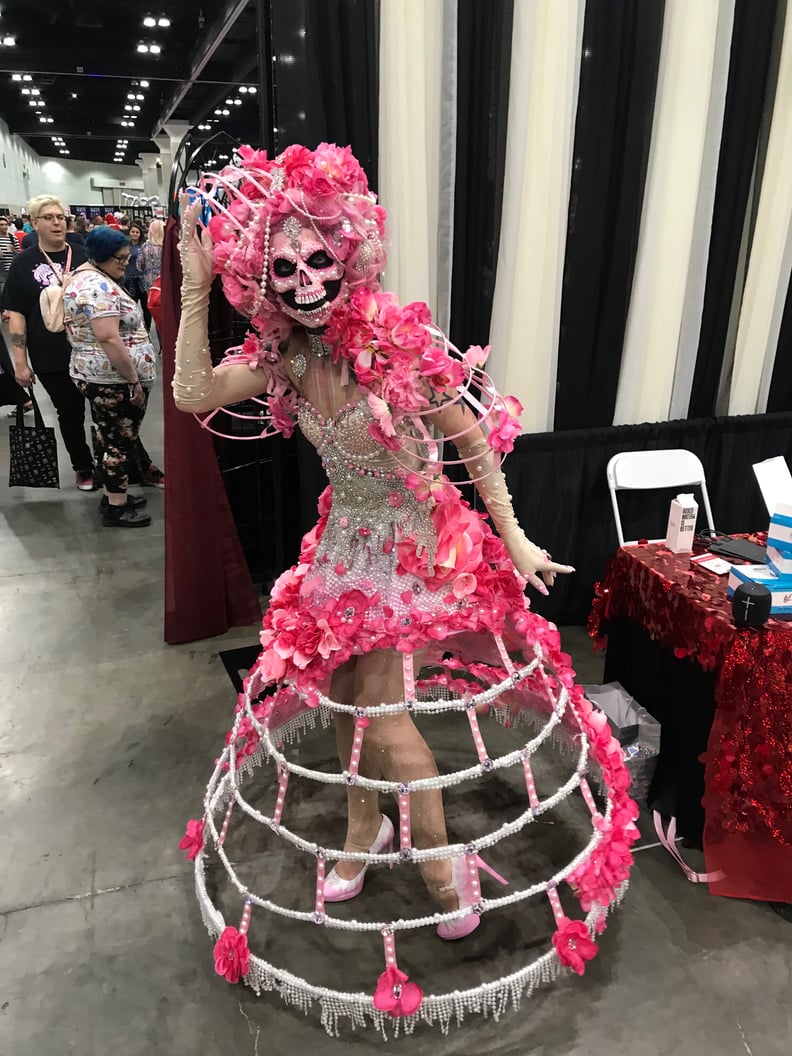 James Majesty
03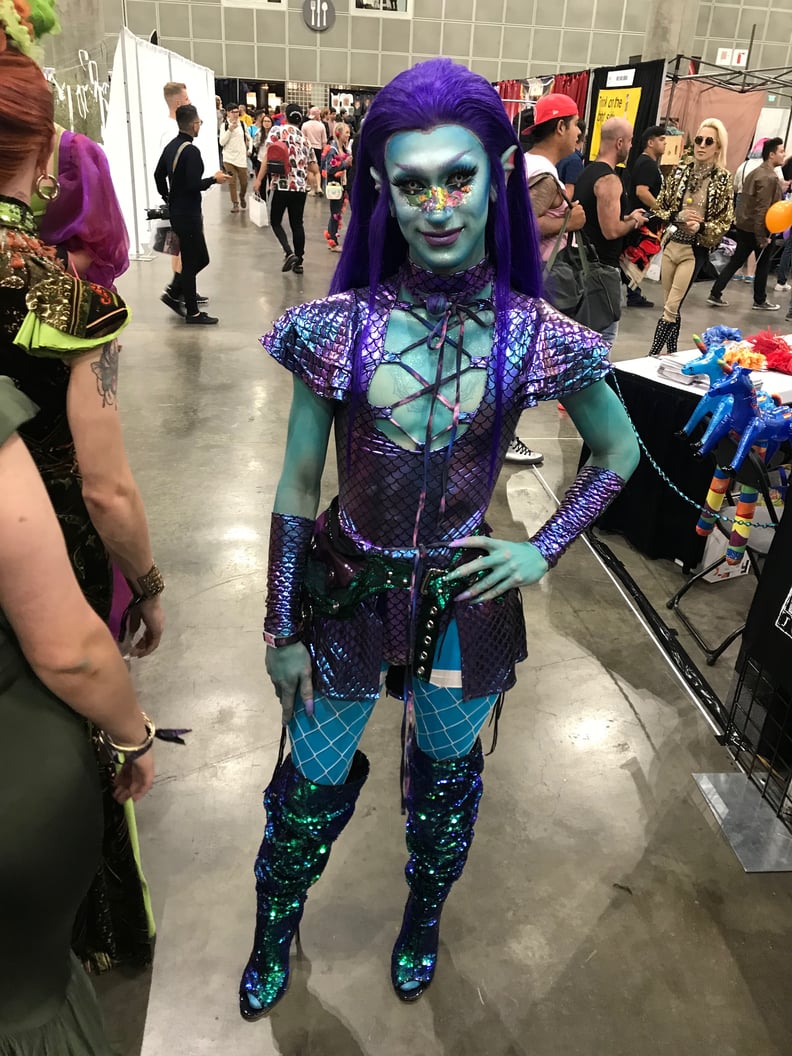 Waka Shame
04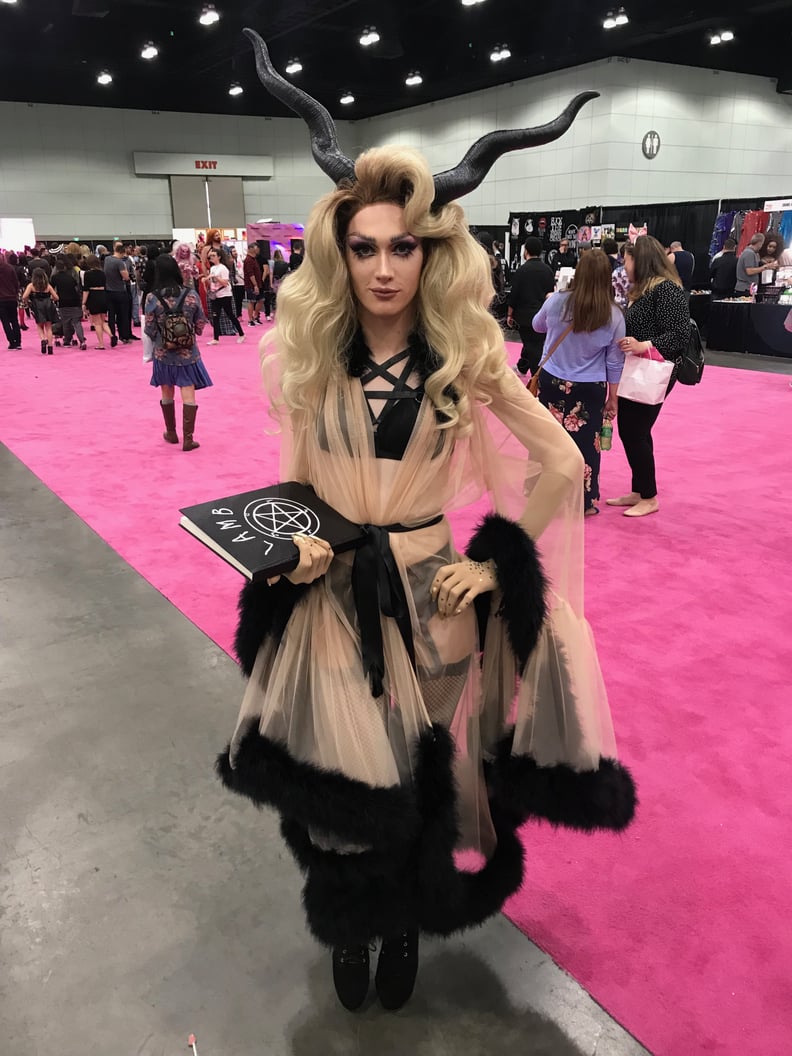 Lamb
05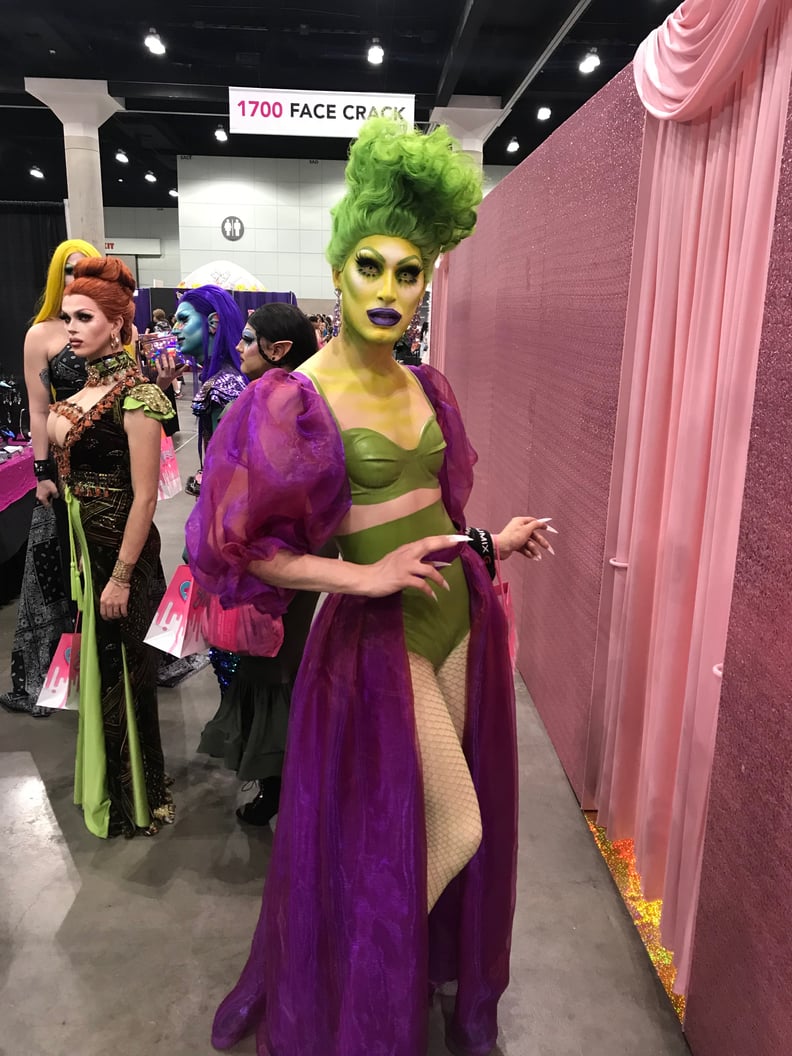 Victoria Black
06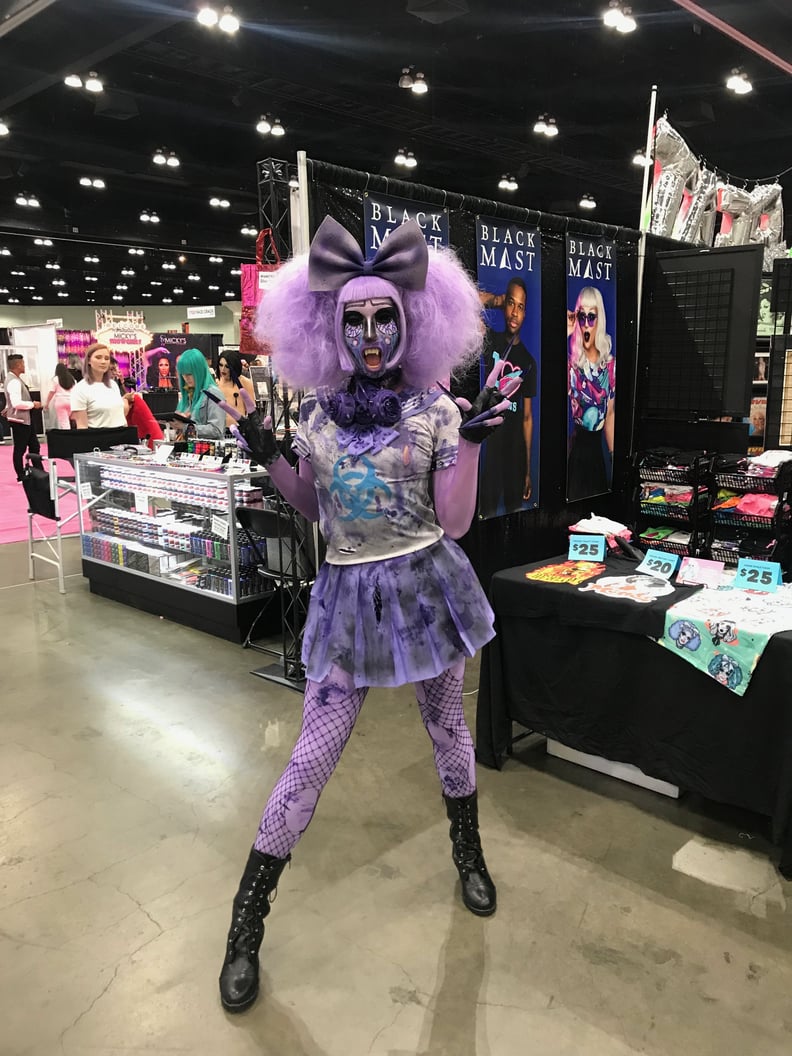 Erika Klash
07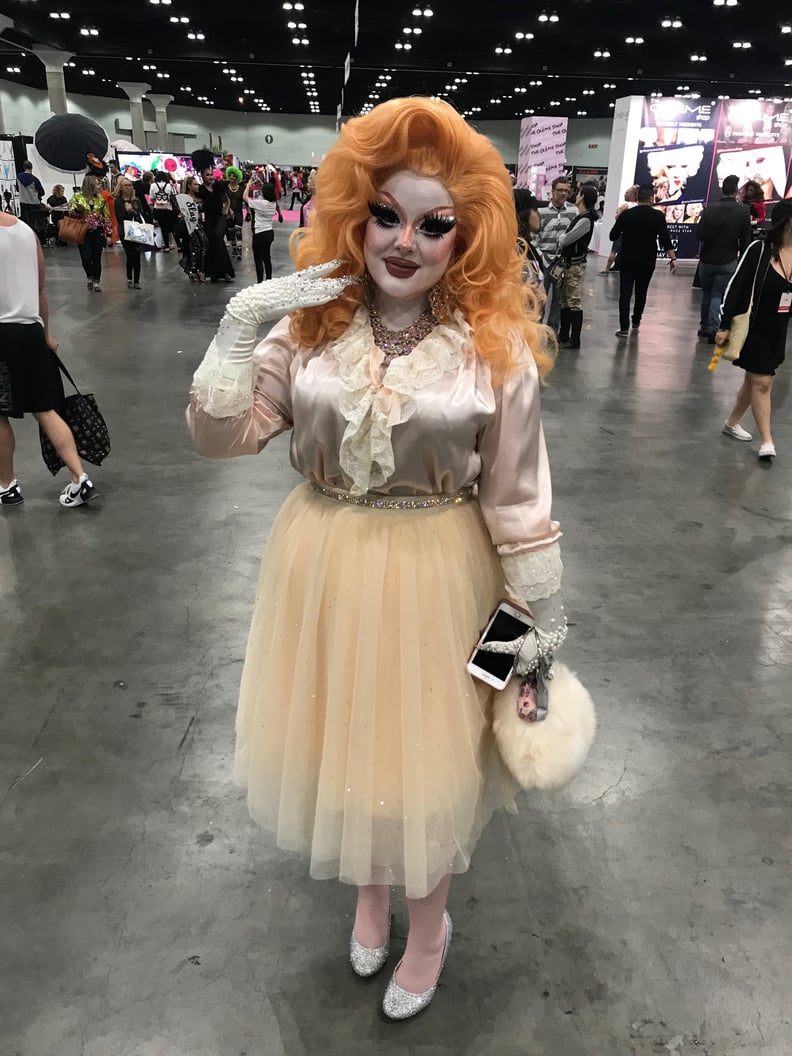 Creme Fatale
08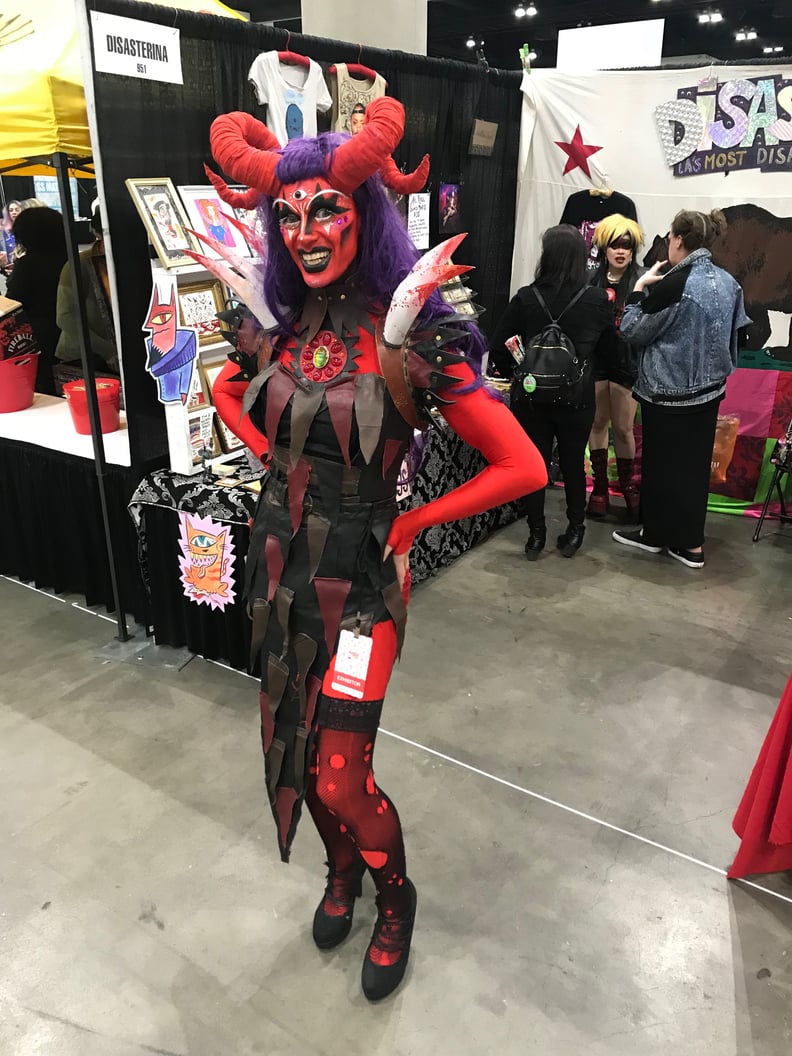 Disasterina
09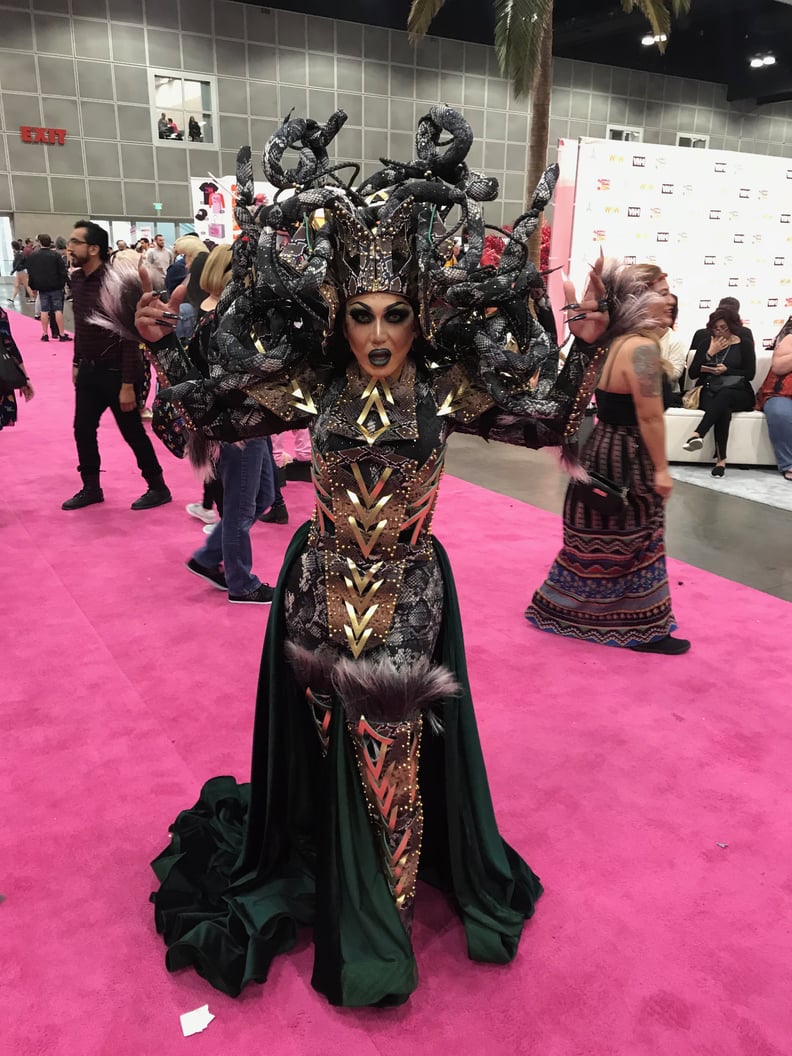 Bombalicious
10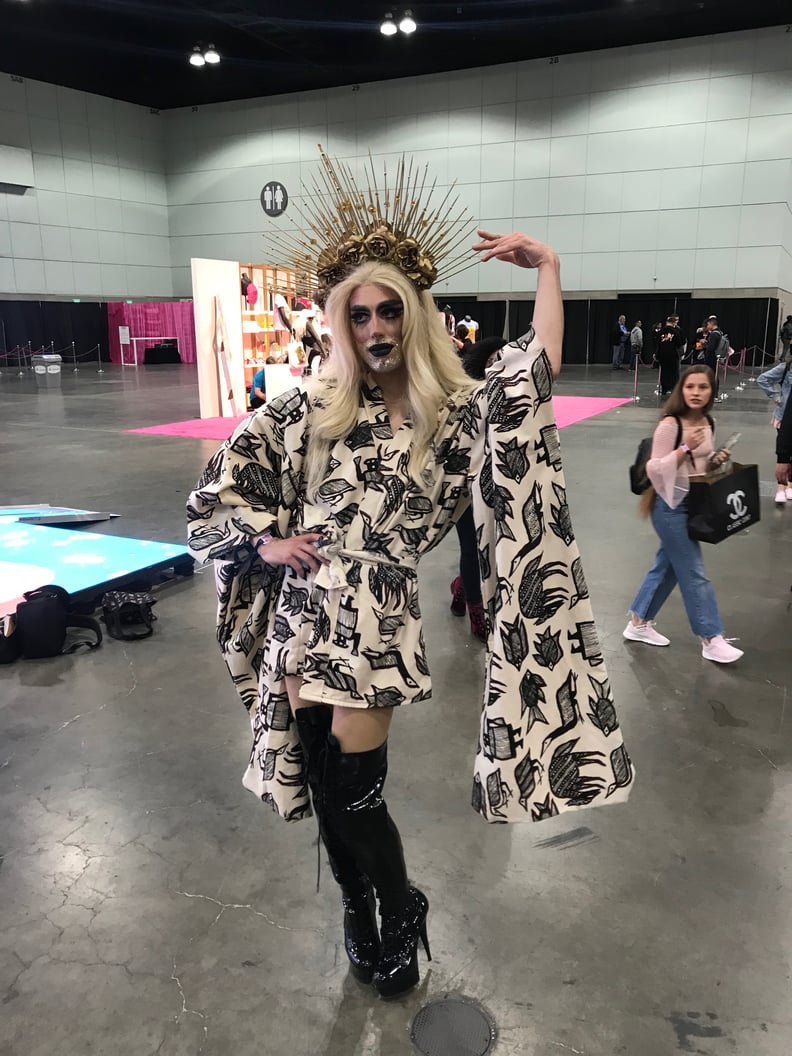 Mercury Rising
11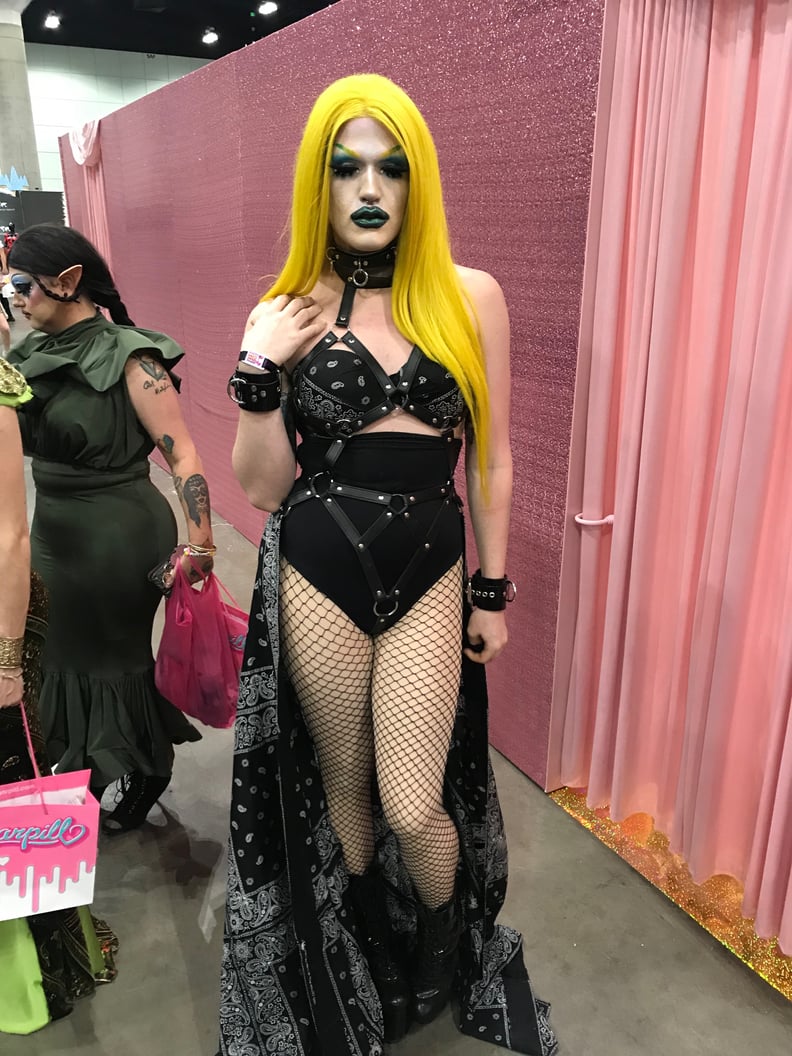 Opulence Black
12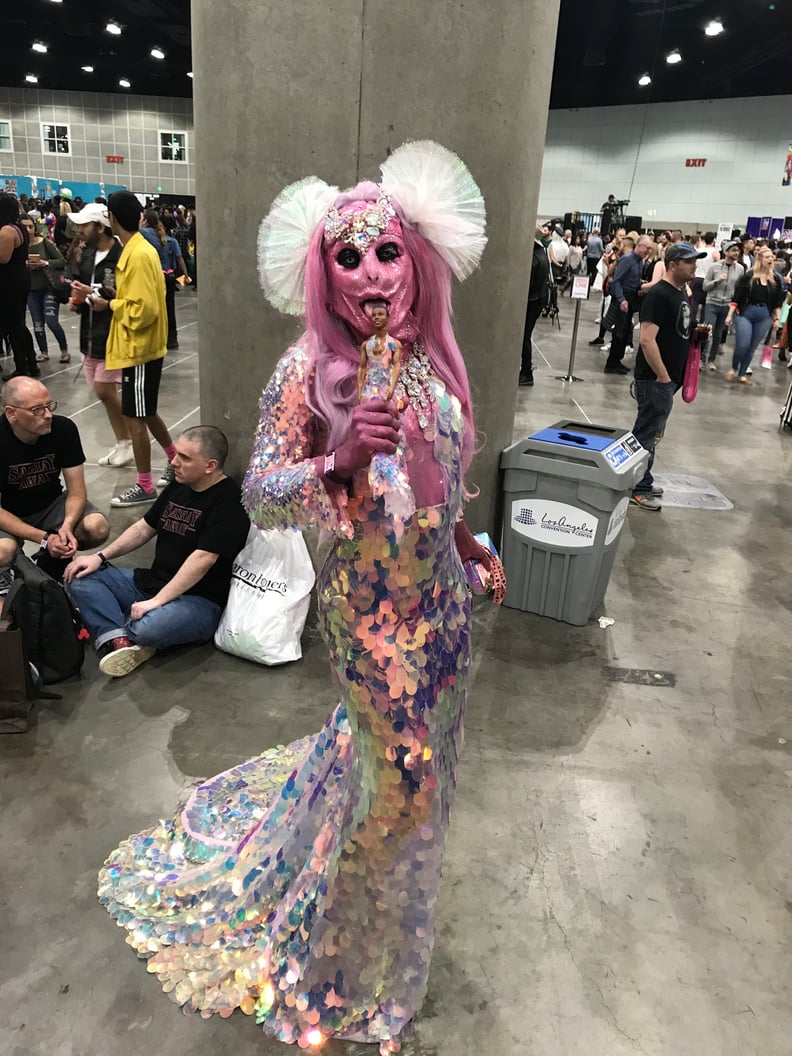 Plastique Pussey
13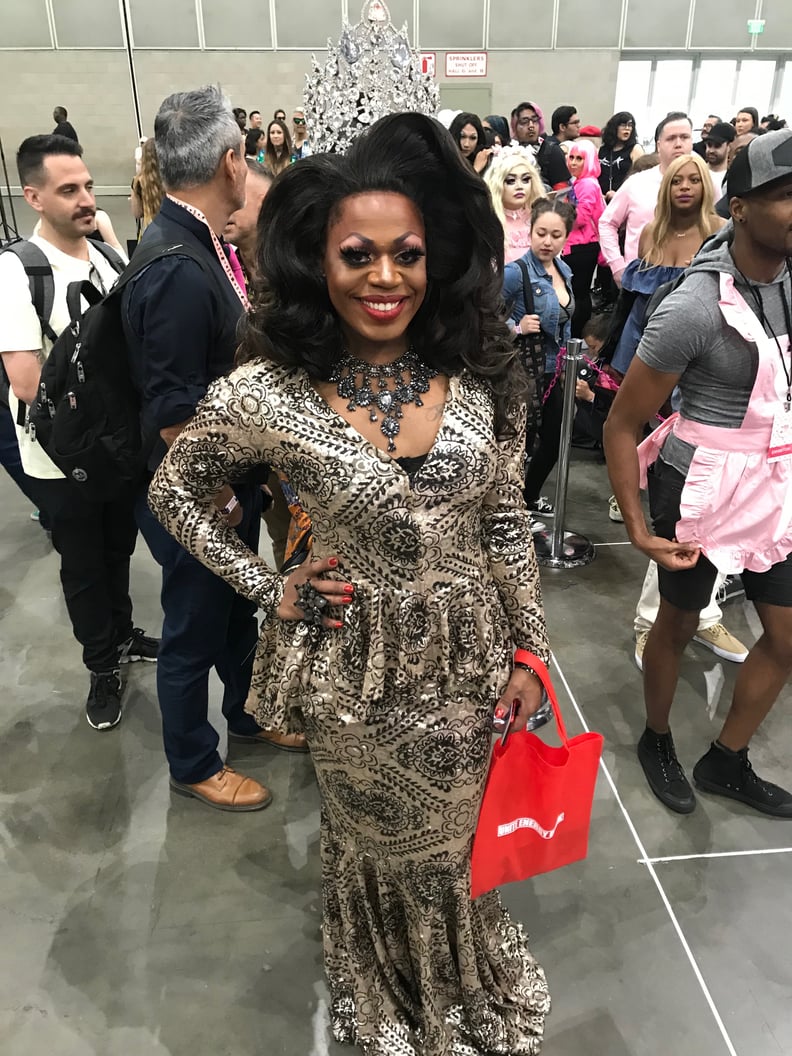 Domita Sanchez
14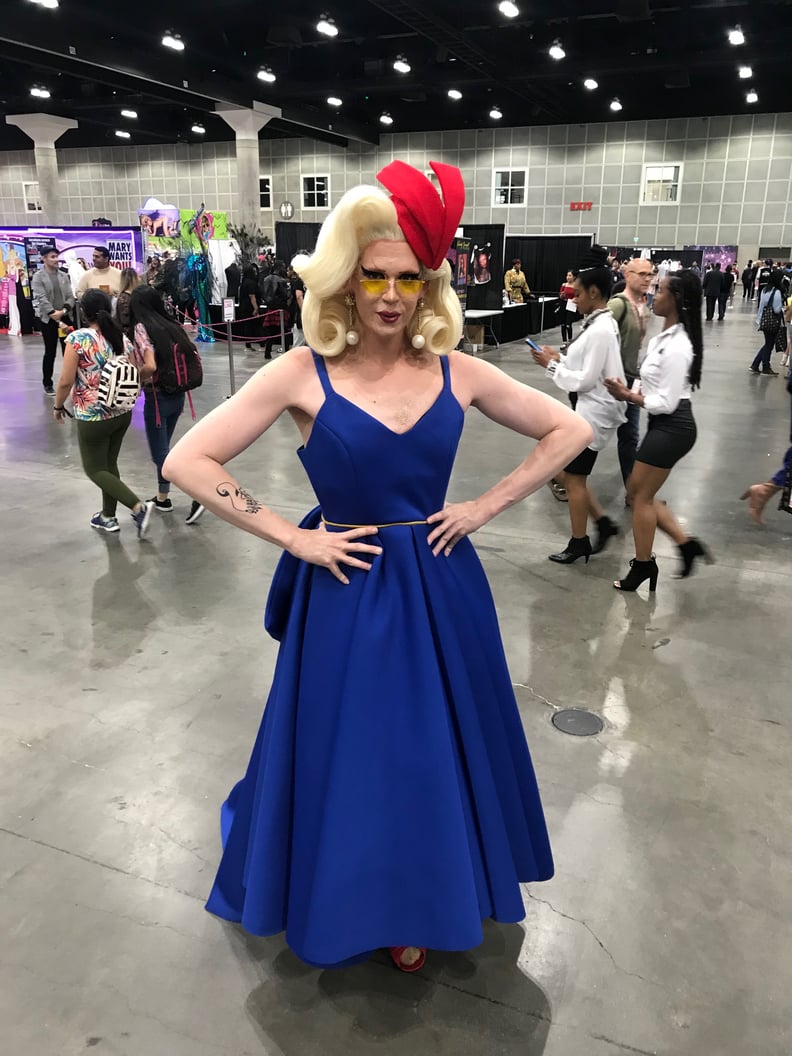 Olive D'Nightlife
15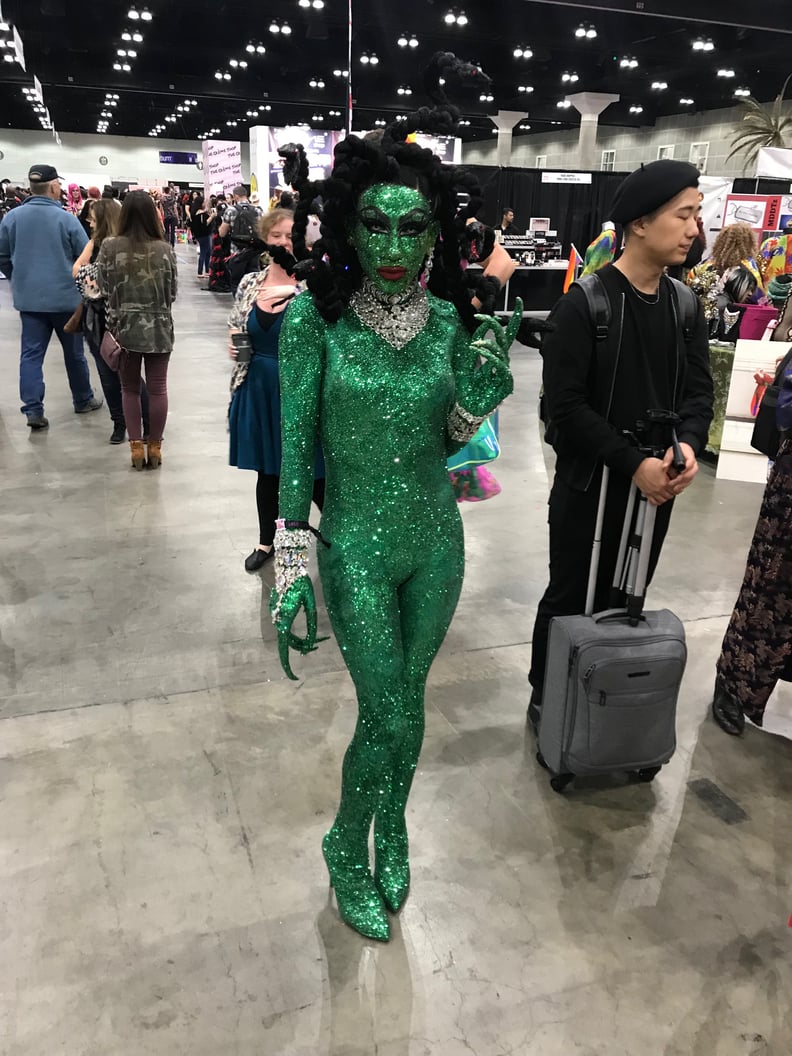 Abra Cadaver
16
Monikkie Shame
17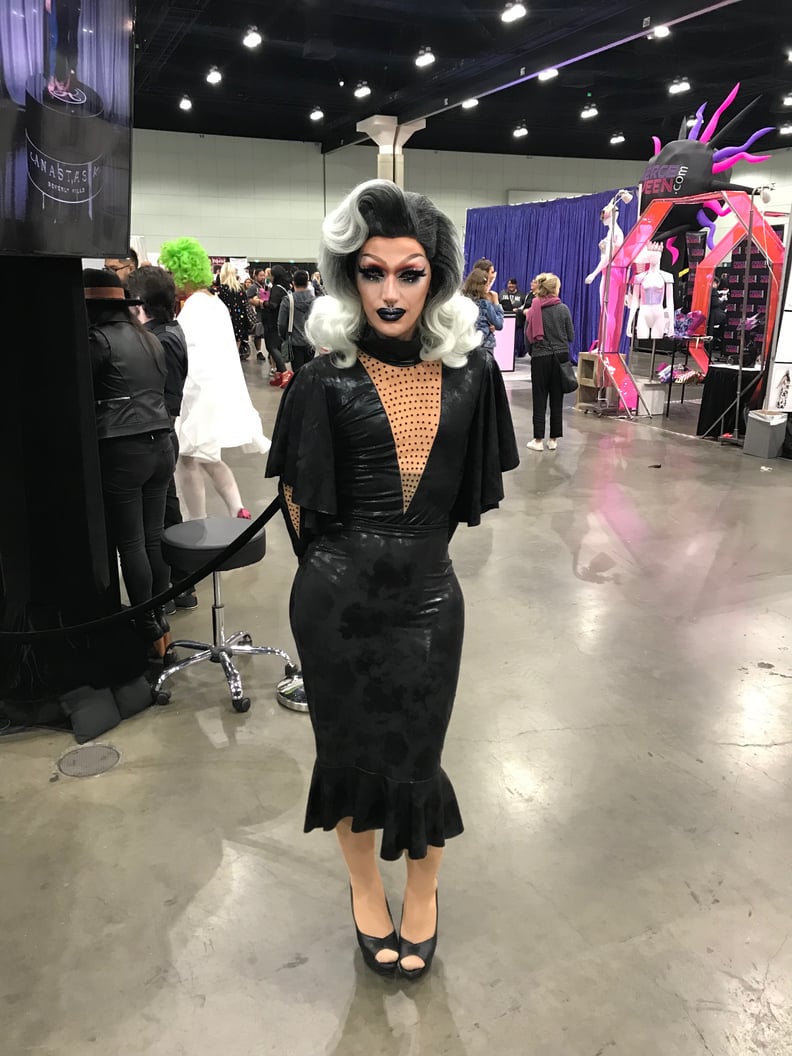 Amanda Bang
18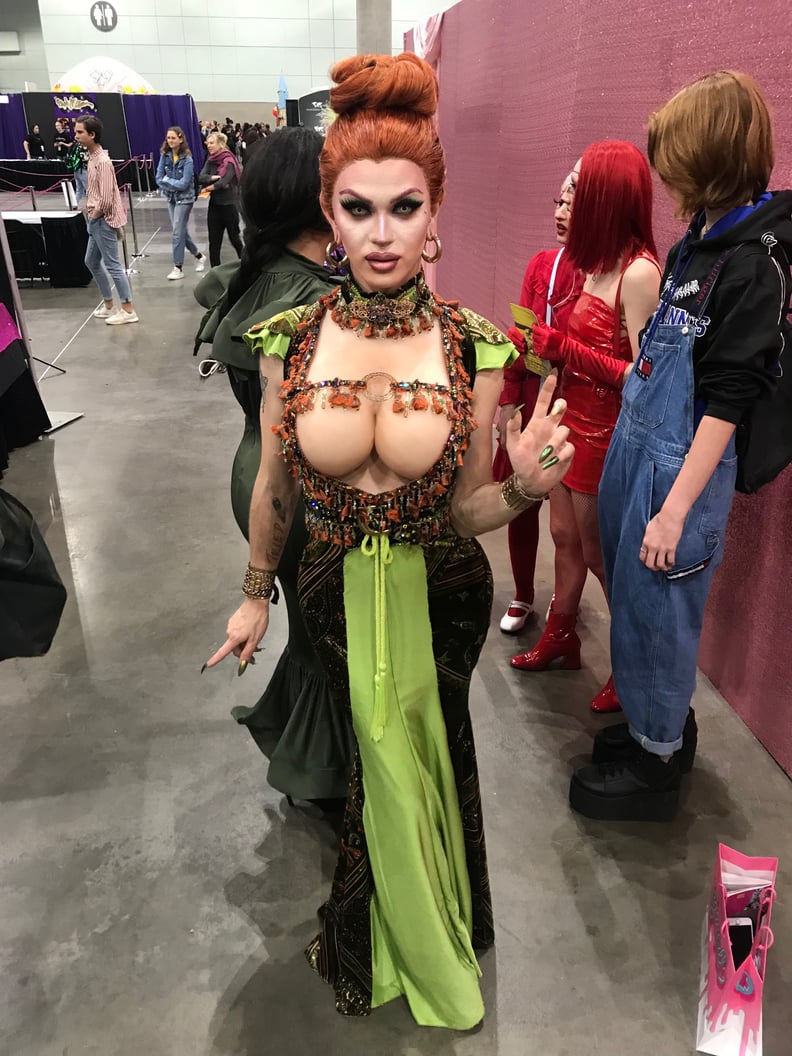 Dollya Black
19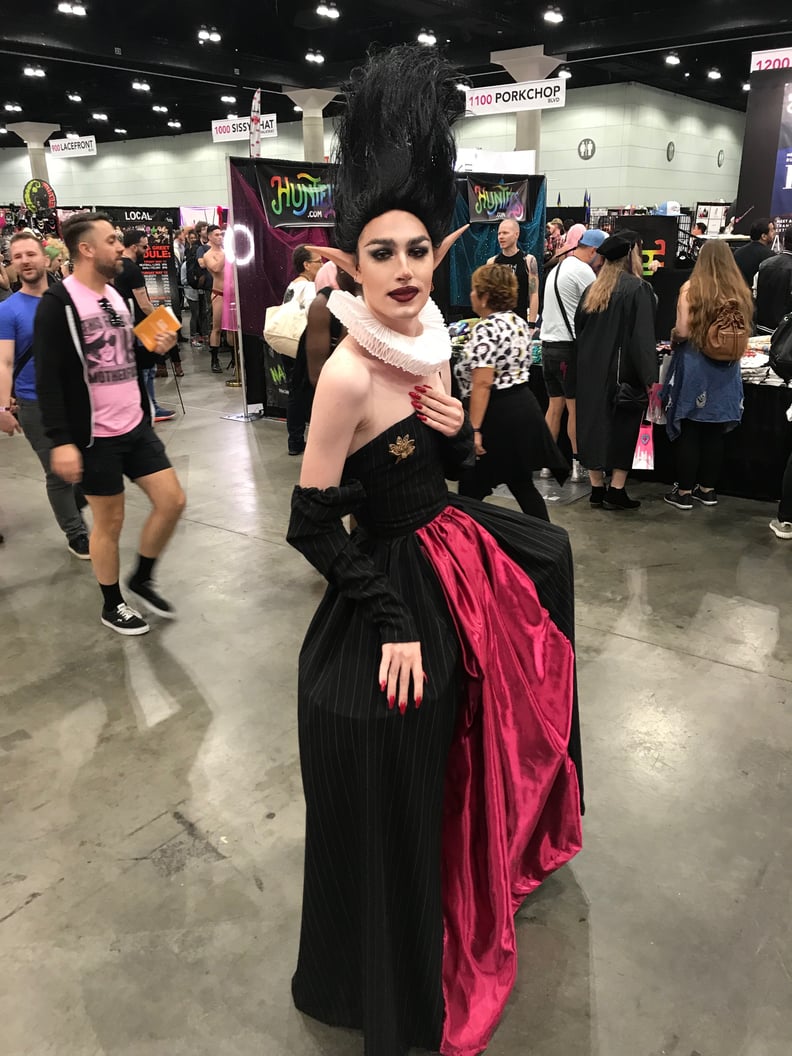 Comet
20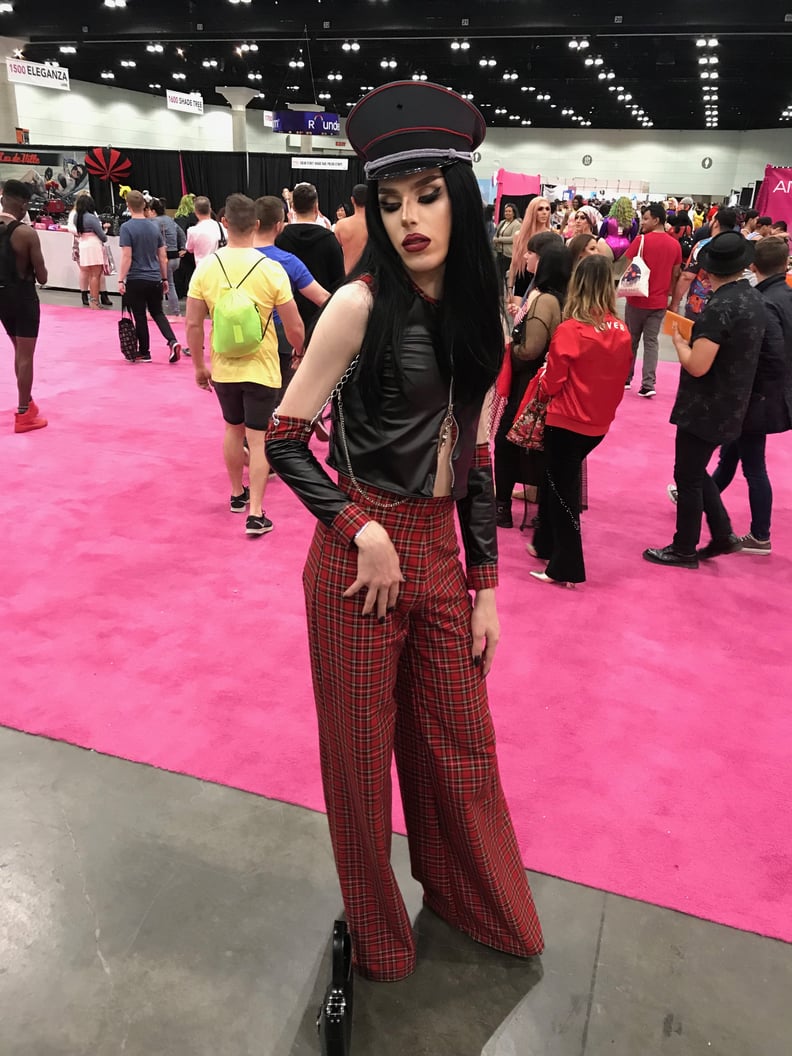 Celeste
21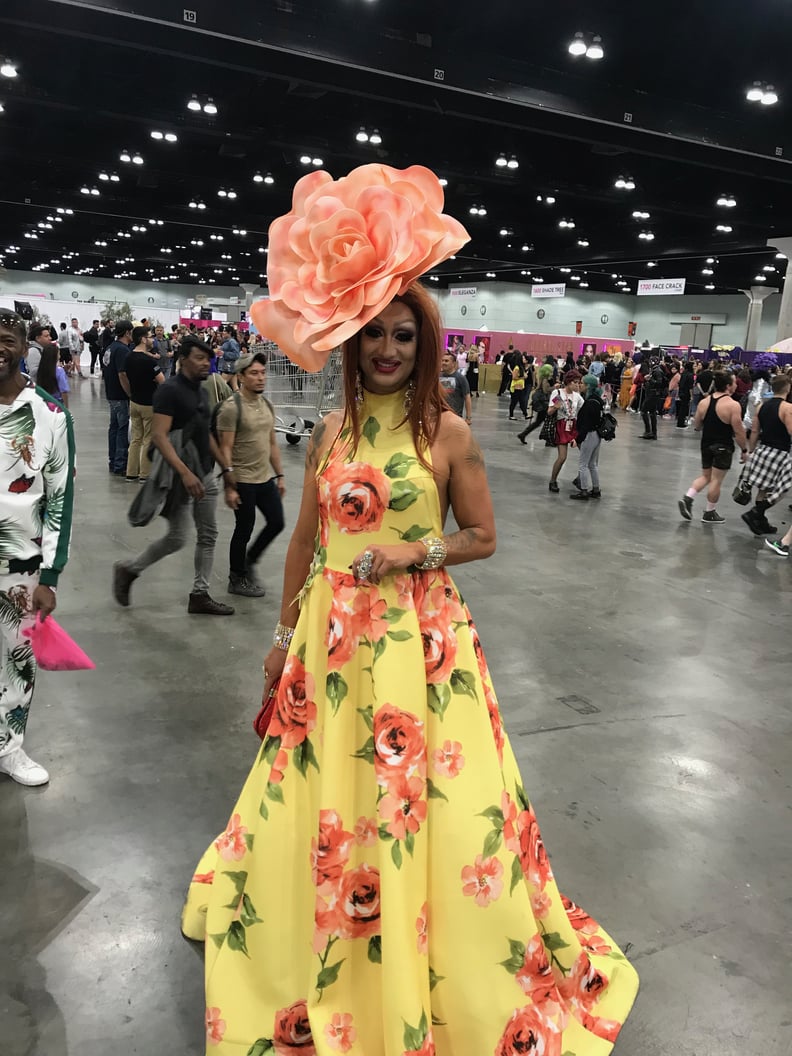 Britney Banks
22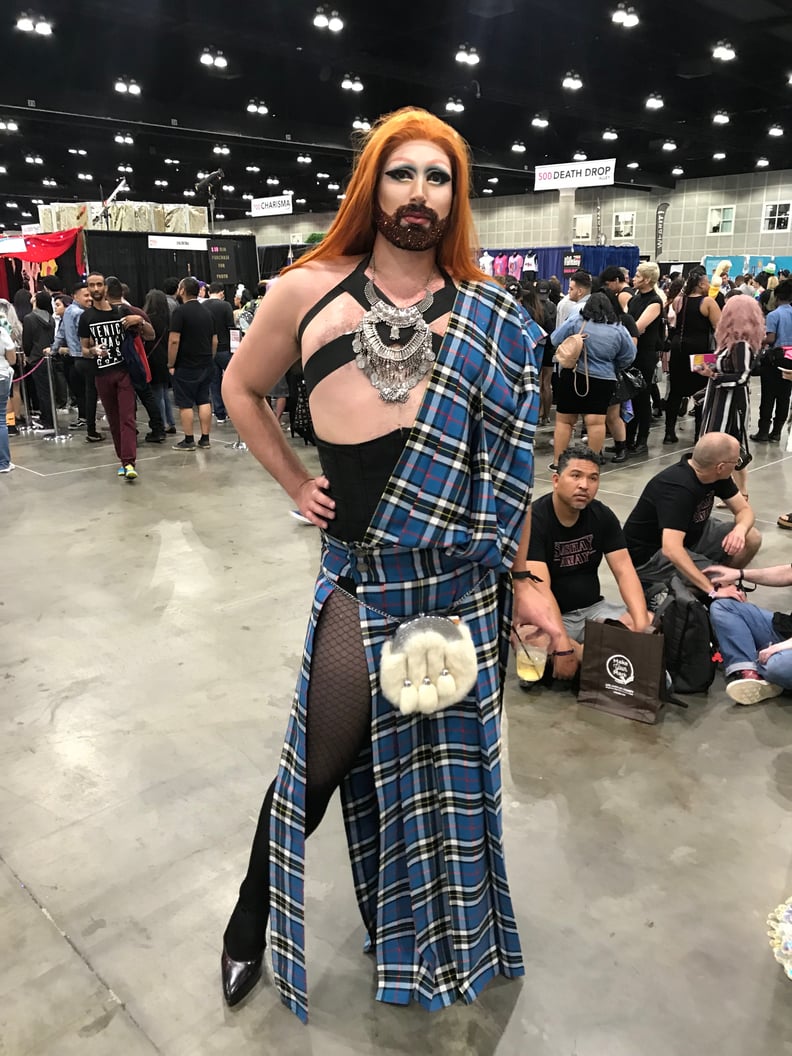 Caina Kaizer
23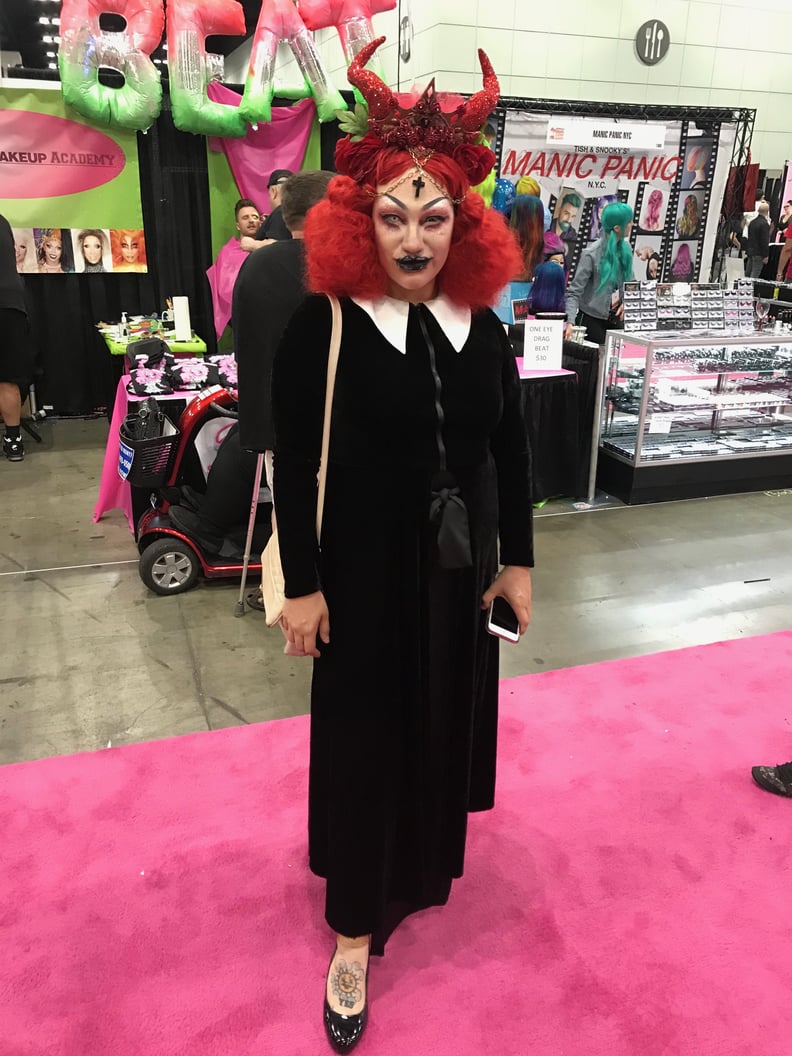 Cara
24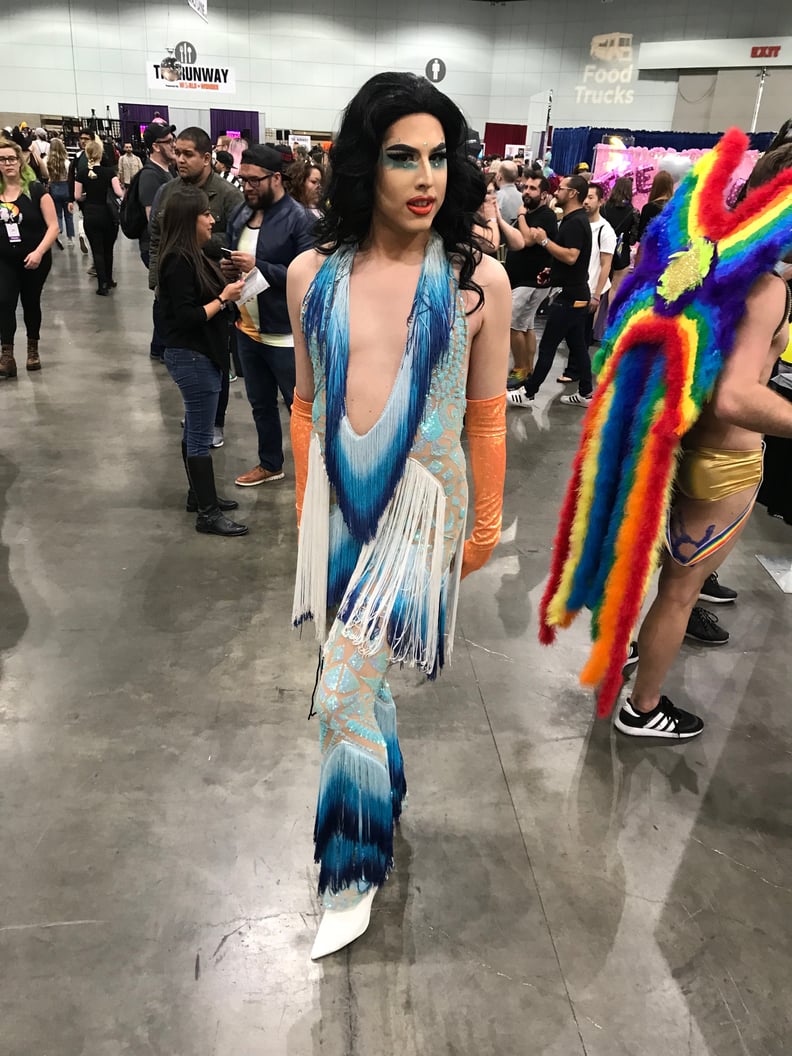 Jenn D'Role