RuPaul's Husband, Georges LeBar, Prefers to Be Out of the Spotlight After Nearly 3 Decades Together
RuPaul is best known for his empire of Emmy-winning shows, including "RuPaul's Drag Race" and "RuPaul's Drag Race All Stars," but the famed drag queen is also a married man. Since 1994, RuPaul has been in a relationship with his now-husband Georges LeBar. The longtime couple officially tied the knot in 2017, but the television host rarely talks about his marriage. That's because RuPaul's husband is much more low-key than his spouse.
While many celeb couples consist of two megastars, this marriage is a little different: one partner is a drag star and reality TV host, and the other is a rancher. Yep, you read that right. LeBar is the manager of a 60,000-acre ranch on land in Wyoming and South Dakota.
In a 2017 interview with Entertainment Tonight, RuPaul revealed that he and the Australia-born rancher met on the dance floor of the Limelight club in 1994 and shared why they decided to get married after being together for more than two decades. "He was dancing like a crazed person," RuPaul said. "I went over and said, 'What are you doing?' You know, and that was that."
The reality show host went on to explain that the 2016 presidential election spurred him and LeBar to marry. "We are devoted to each other," he added. "We don't stand on ceremony. We thought, we don't have to get married. But then, in light of what's happening currently in the world today, what's happening in Washington, we thought, you know what? Let's do it. Let's just do it, because there's too much at stake with our businesses . . . so, that's why we did it."
The pair ultimately exchanged their "I dos" in a small Los Angeles ceremony, but RuPaul insisted having a piece of paper declaring them legally married hasn't changed their relationship one bit. "That paper don't mean nothin'!" he continued. "If you're devoted to a person, nothing's gonna change that. And after 23 years, you know, hey, I know him. He knows me. I love him. He's my favorite person on the planet I've met."
LeBar and RuPaul's marriage is all about trust. They often spend time apart due to LeBar preferring ranch life and RuPaul loving his Hollywood career, but they always make time for each other and their relationship. They also have a shared home base: a glamorous home in Beverly Hills, which was just featured in a May 16 Architectural Digest spread.
The reality TV star has also opened up about having an open marriage and why it works for him and his husband, speaking on the subject in a 2019 video interview with Vanity Fair.
"I wouldn't want to put restraints on the person I love the most on this planet," he explained. "Listen, if you get something that you cannot resist and that is gonna make you happy, go for it. Because the truth is, I know in my heart of hearts like I've ever known anything before, that man loves me more than anything else in this world."
Since LeBar is usually away from Hollywood and working on his ranch, he's not often on red carpets with his celeb husband, but we've rounded up a few of the events he has appeared at over the years. Take a look at some of their sweet pics in the gallery ahead.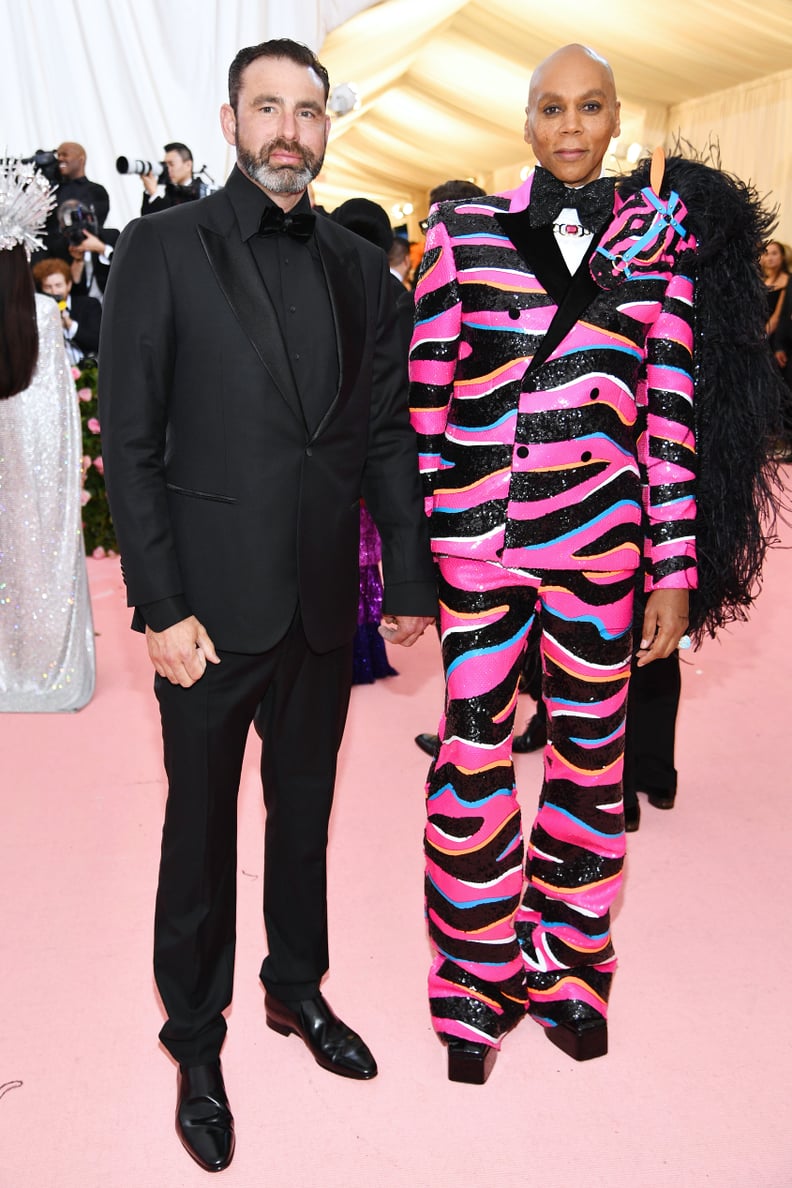 RuPaul and Georges LeBar at the Met Gala in 2019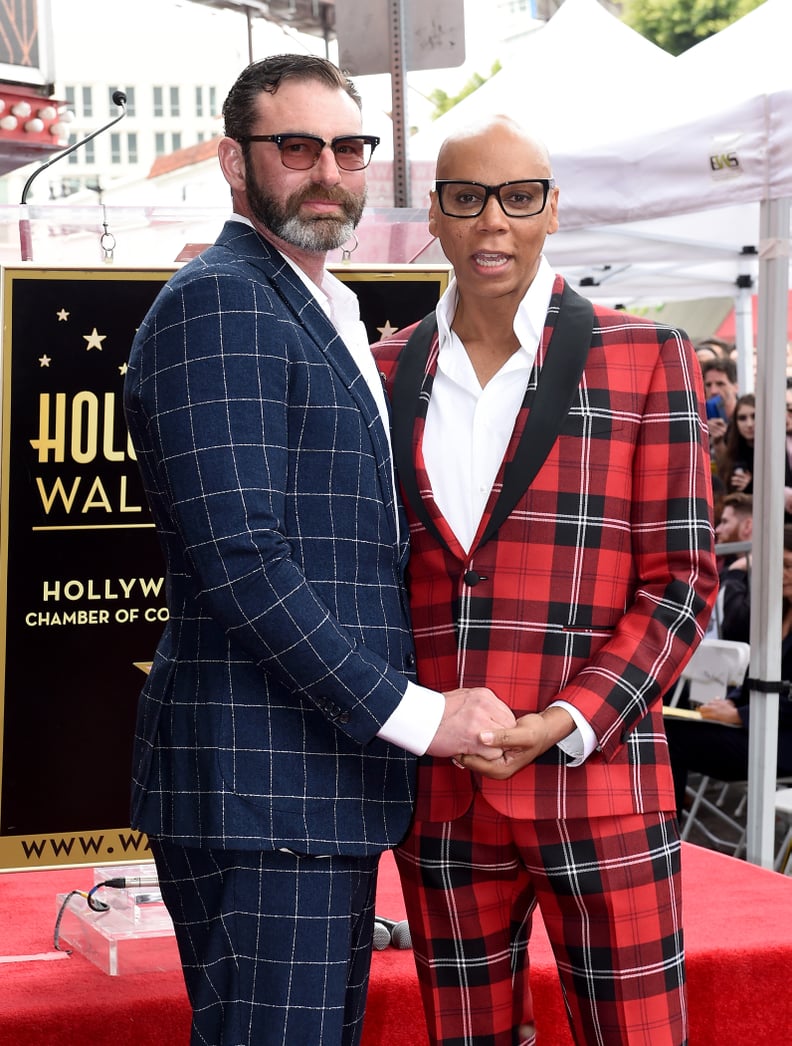 RuPaul and Georges LeBar at RuPaul's Hollywood Walk of Fame Ceremony in 2018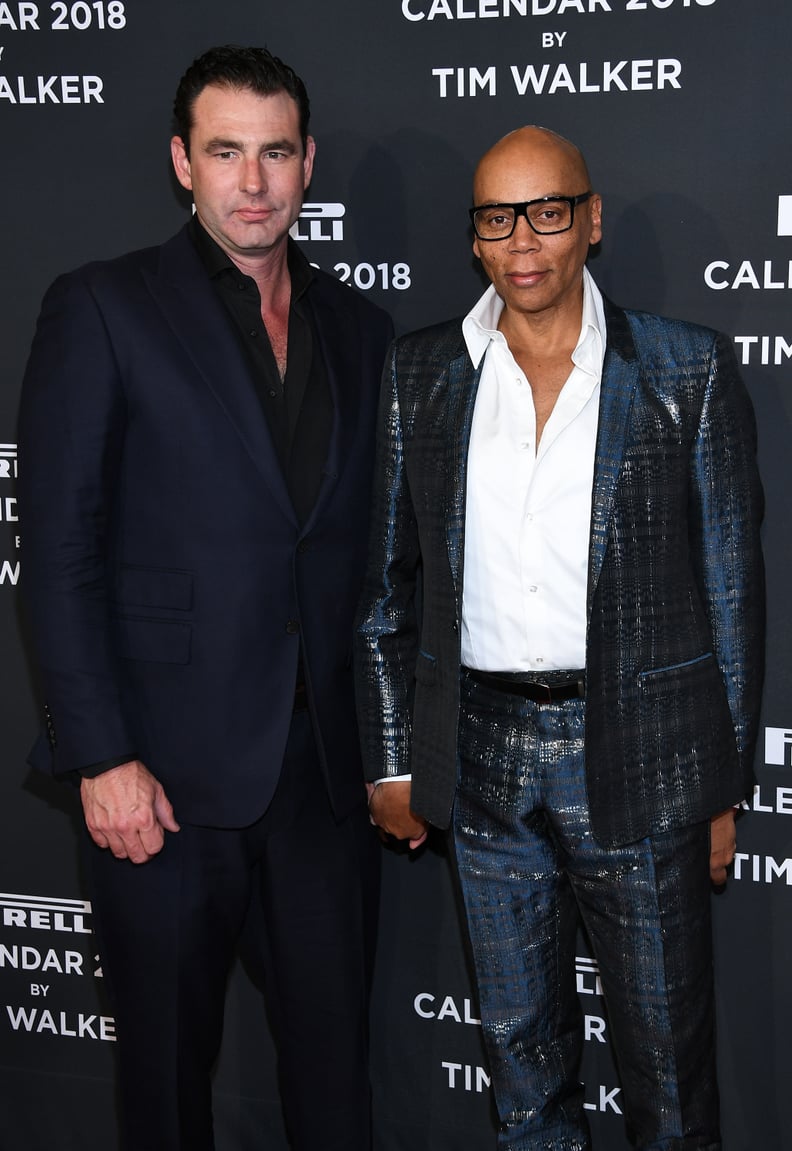 RuPaul and Georges LeBar at Pirelli Calendar Launch in 2018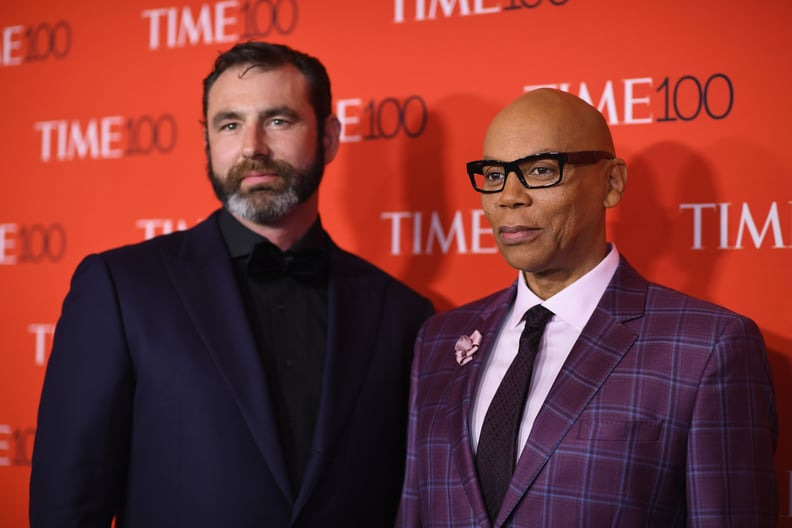 RuPaul and Georges LeBar at Time 100 Gala in 2017