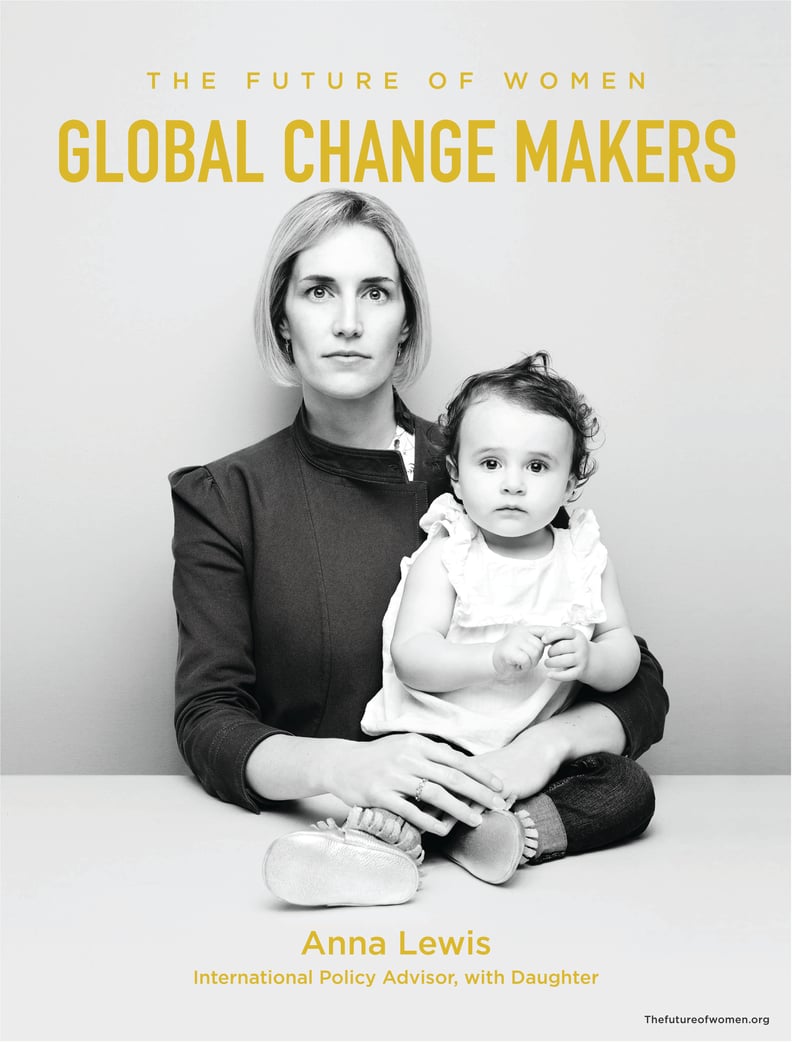 Amanda Demme
What will your headline be? The thought-provoking question and call to action is at the center of a new project titled The Future of Women, launching in honor of International Day of the Girl on Oct. 11. Sponsored by UN Women, TechStyle Fashion Group, Near Future, and POPSUGAR, the online PSA spotlights nearly 30 inspiring women across various industries.
There's the prison reform activist, a princess fighting for more women in the workforce, the celebrated chef known for her vegan cheese, and a behavioral geneticist making strides for autism research. Though the women involved in the project come from different professional and personal backgrounds, they are all actively changing the way we think and the world we live in. (No big deal.)
To get the confident shots of the women, photographer Amanda Demme had them sit in "presidential poses, leaning forward and sitting tall." She added, "We shot everyone in black and white to highlight their strongest features and give a classic feel to the portraits. Lastly, I spoke to every subject to find out who they were and what they really cared about, having them think about the things that really matter to them when they looked into the camera."
It wasn't all serious on set, however. Demme said she played music from David Bowie, Fleetwood Mac, and George Michael to maintain an upbeat ambience. "I played familiar and upbeat music to make them feel relaxed while tapping into their personal strength," she said.
As for her hope for the future of women, Demme said, "That they can spend more time being amazing and making an impact on the world rather than protesting for their right to do so." Meet the women currently making an impact ahead.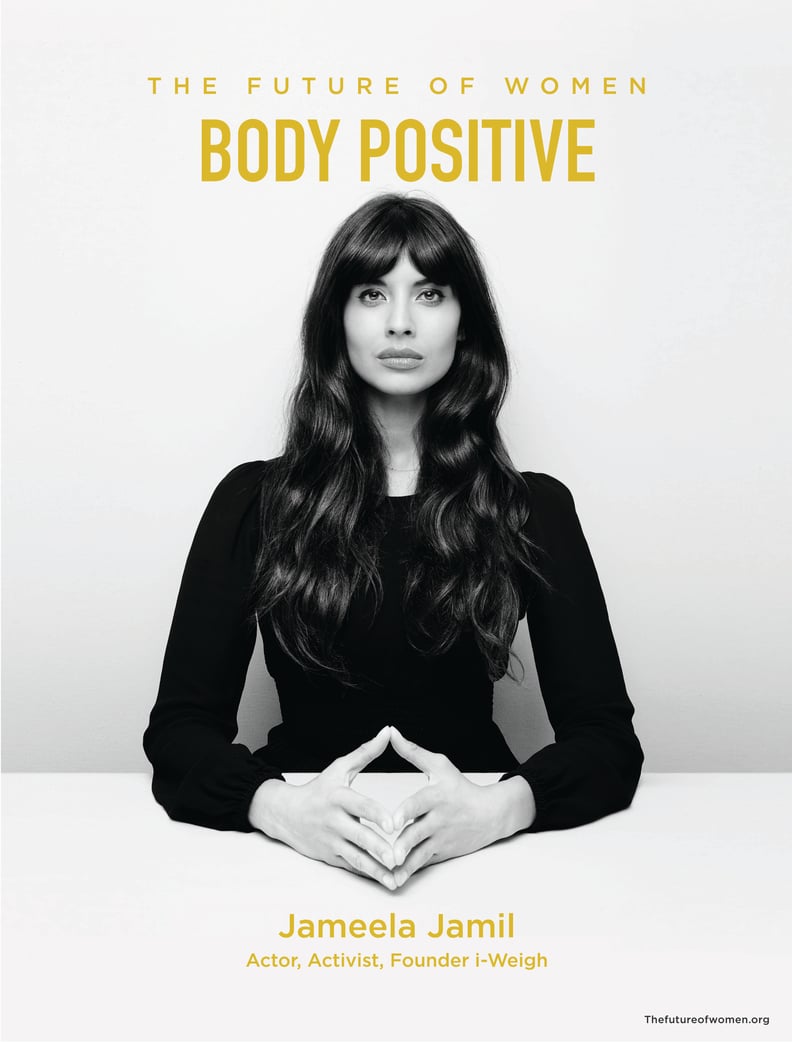 Jameela Jamil
Jameela Jamil is a television presenter, size inclusivity activist, and actress currently starring in The Good Place. Jamil has been open about her struggle with an eating disorder as a teenager, and earlier this year she launched the empowering I Weigh movement on Instagram, which encourages women to share their worth beyond the physical.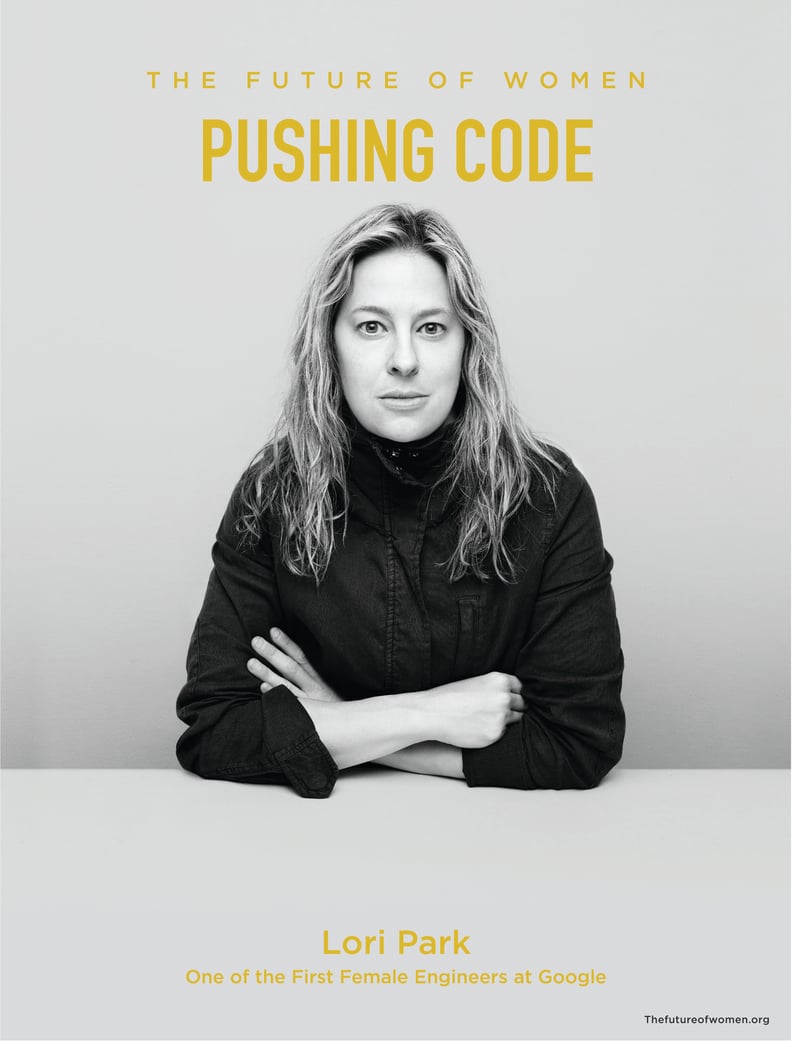 Lori Park
Lori Park was one the first female engineers at Google shortly after its launch in 1998. The Harvard University alumna has continued to work as a software engineer and product engineer for the search engine and has paved the way for future female engineers in the largely male-dominated field.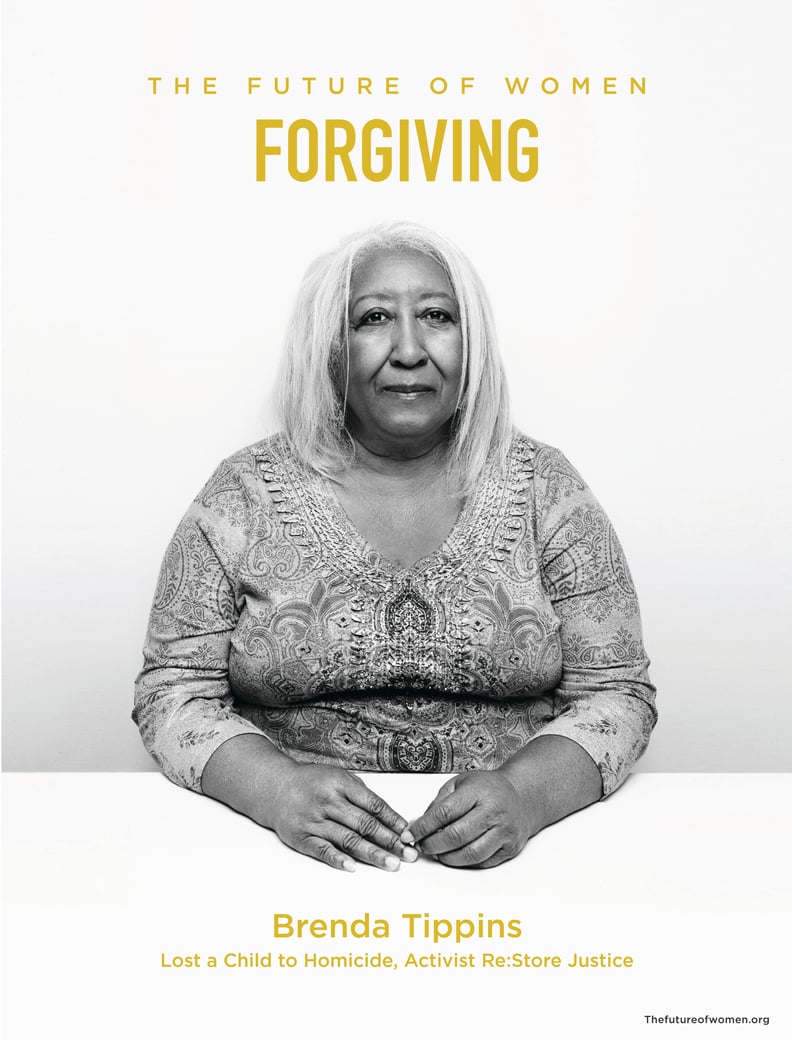 Brenda Tippins
Brenda Tippins is an activist for Re:Store Justice, an organization that works with incarcerated people, survivors of crime, and district attorneys to enact prison reform. Tippins joined the movement after tragically losing her grandson, who she raised from birth, when he was murdered as a teenager.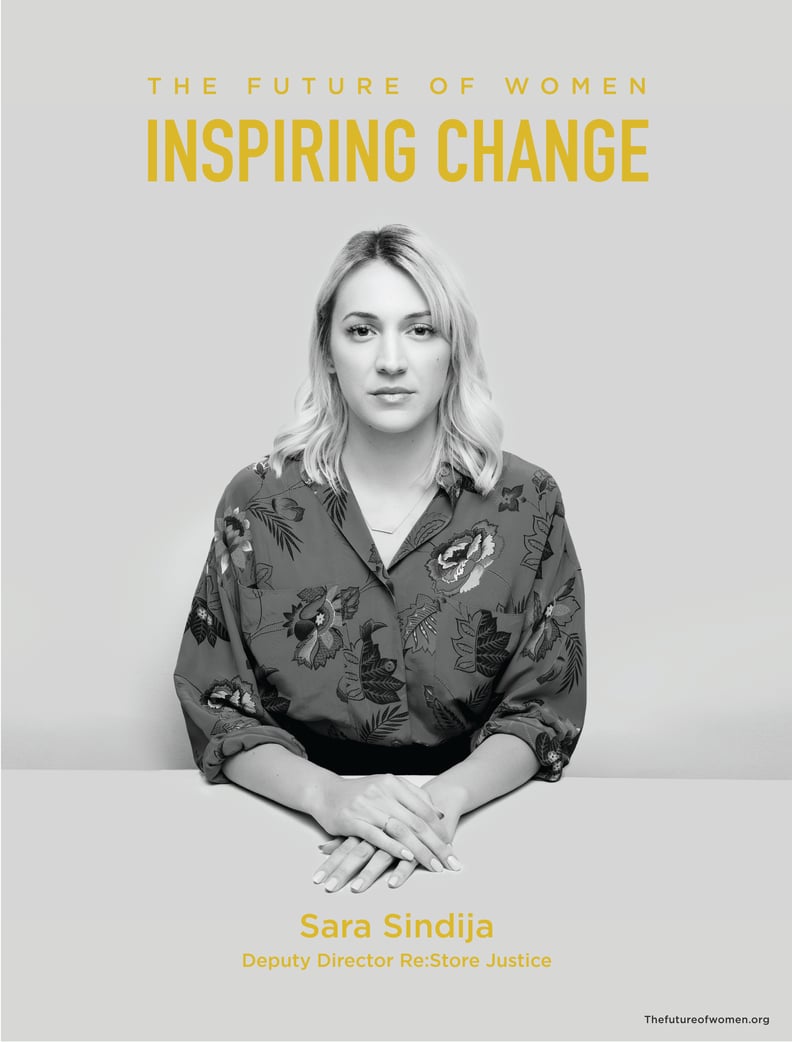 Sara Sindija
Sara Sindija is the co-founder and current deputy director at Re:Store Justice. In her work on prison reform, Sindija has taken a trauma-informed approach, which recognizes the widespread impact of trauma and the effect it can have on a community. She previously worked for Human Rights Watch, where she took interest in addressing harsh juvenile sentences.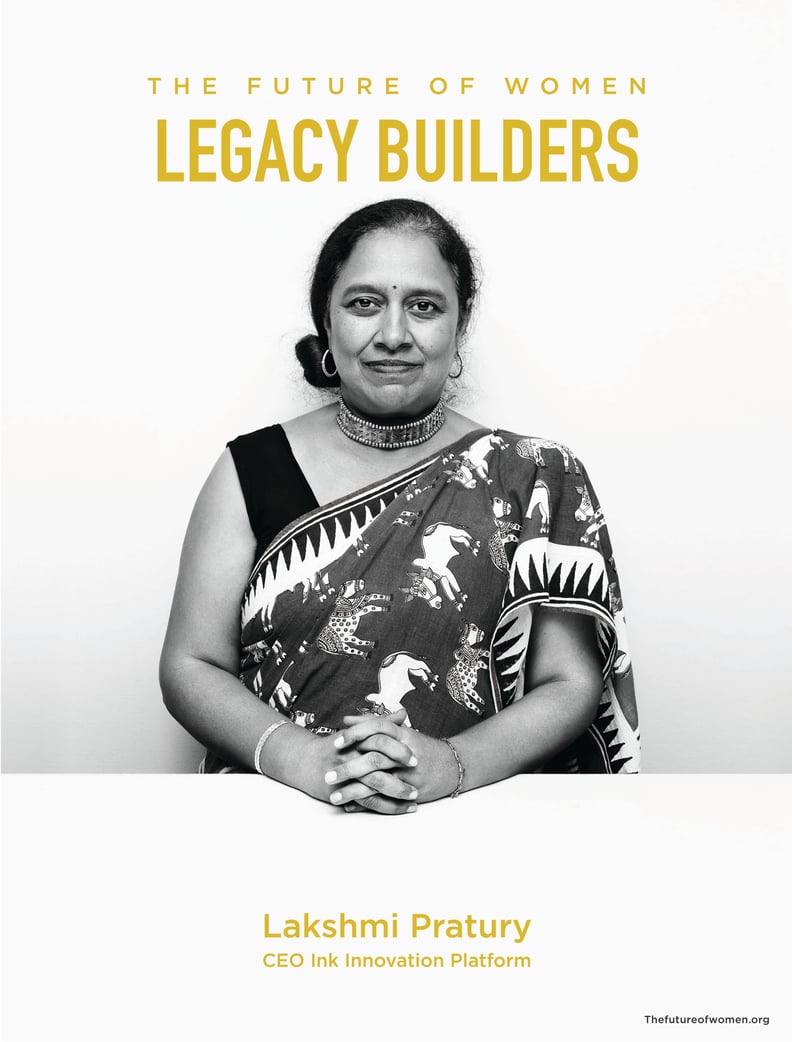 Lakshmi Pratury
Lakshmi Pratury is the CEO of INK, an Indian innovation platform that fosters the exchange of ideas regarding science, technology, community, and culture. The organization hosts an annual conference, as well as fellowship programs that support the next generation of innovators.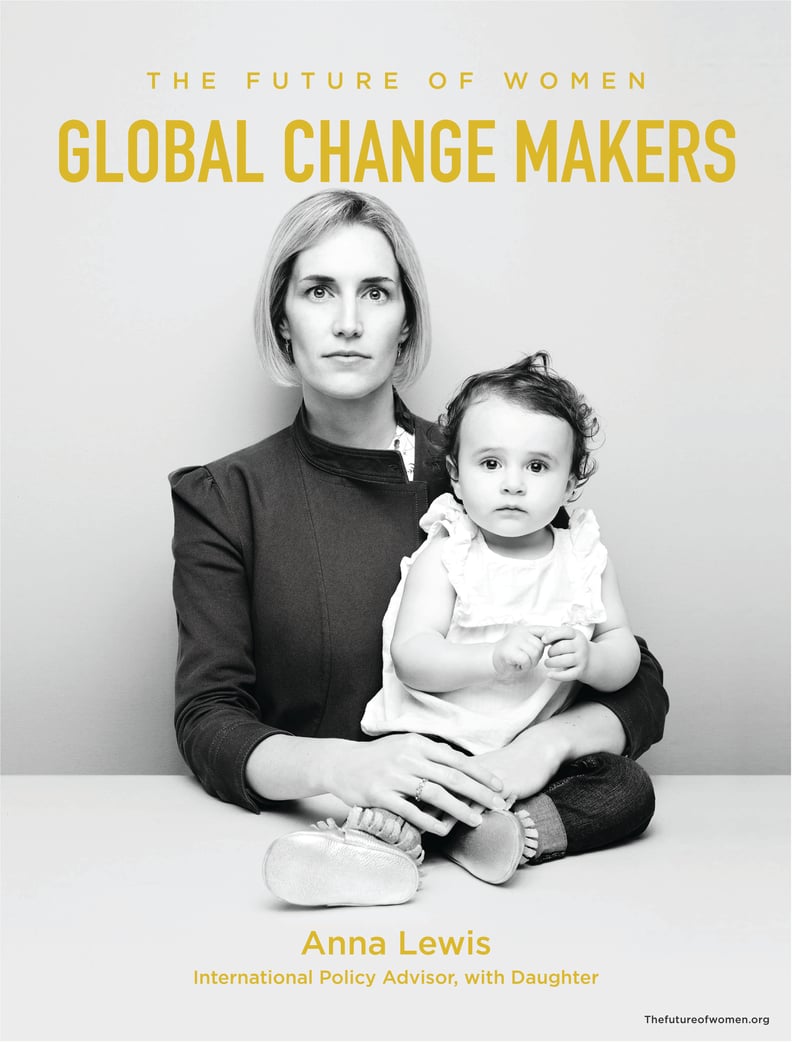 Anna Lewis
Anna Lewis is the CEO of the Churchill Ripley Group, an international consulting firm that provides clients — private companies, nonprofit organizations, and more — with the tools and strategies they need for financial growth. In addition, Lewis is a managing director for the Atlas Technology Group, an investment bank specializing in the tech industry. Here, she is pictured with her daughter.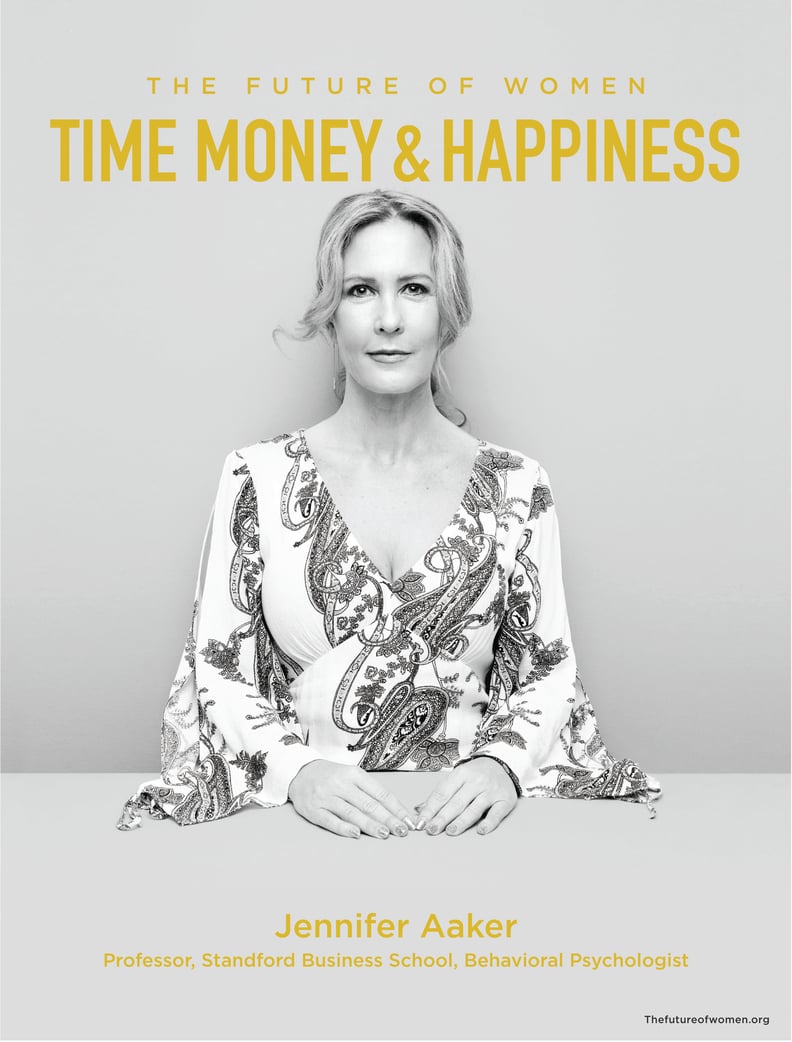 Jennifer Aaker
Jennifer Aaker is a behavioral psychologist and marketing professor at the Stanford Graduate School of Business. Her work primarily looks at what drives people to spend their time and money, as well as how it relates to their overall happiness. In 2010, she co-wrote The Dragonfly Effect, which teaches how social media can be used as a business tool.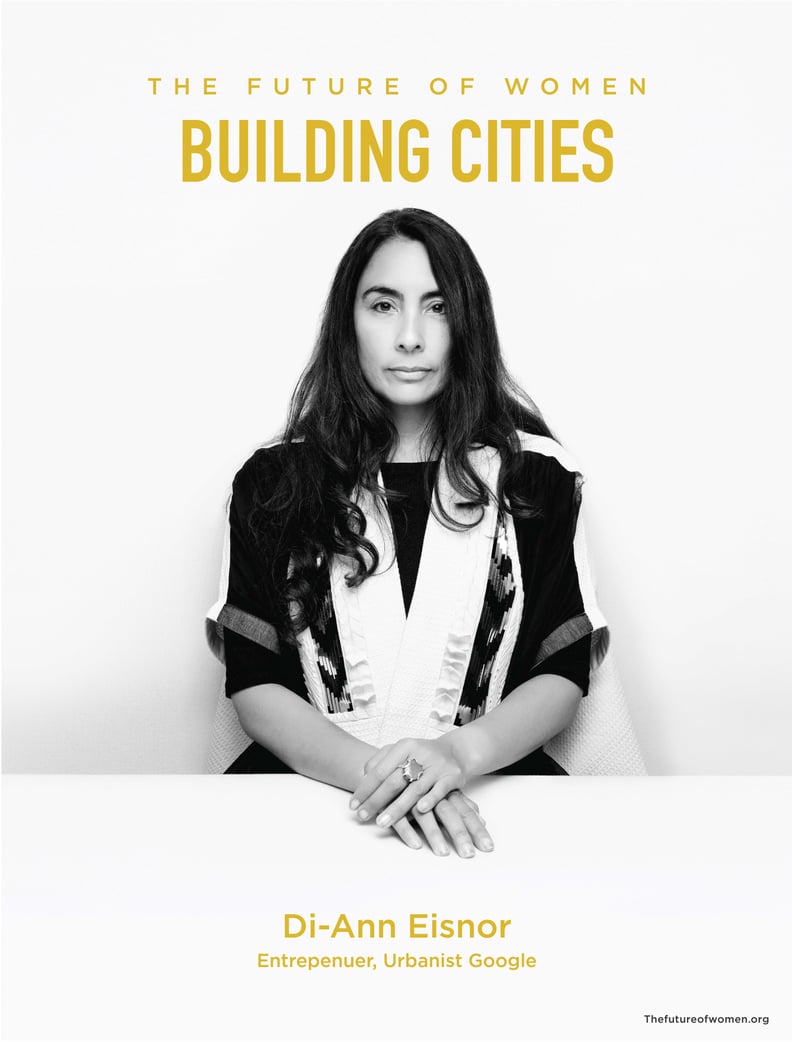 Di-Ann Eisnor
Di-Ann Eisnor was the director of growth at Waze for nearly a decade. In 2015, she co-founded the Neighborhood Start Fund, a microfund to support businesses in underserved urban neighborhoods. Eisnor has also gone on to examine urban systems as a director for Google's Area 120, an experimental workshop program.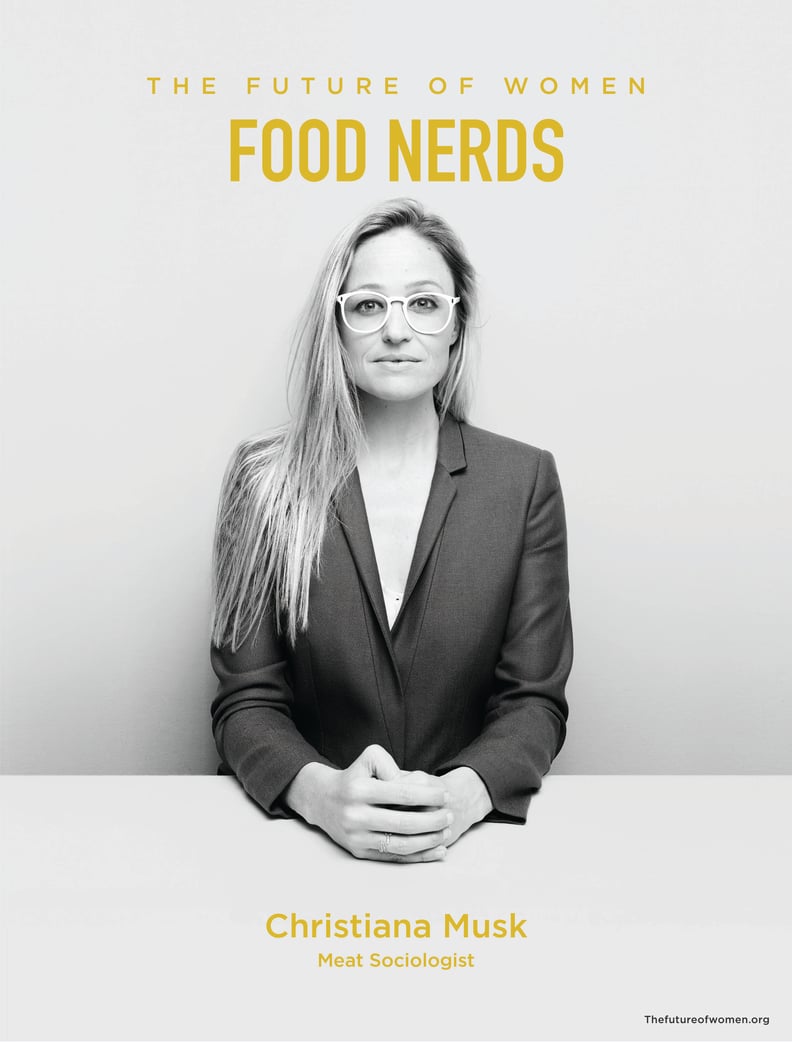 Christiana Musk
Christiana Musk is a researcher on the future of livestock, agriculture, and food production in light of climate change. Musk is also an adviser for the Near Future Summit, which hosts conferences for inventors, activists, investors, and more about global challenges regarding food, health, and energy.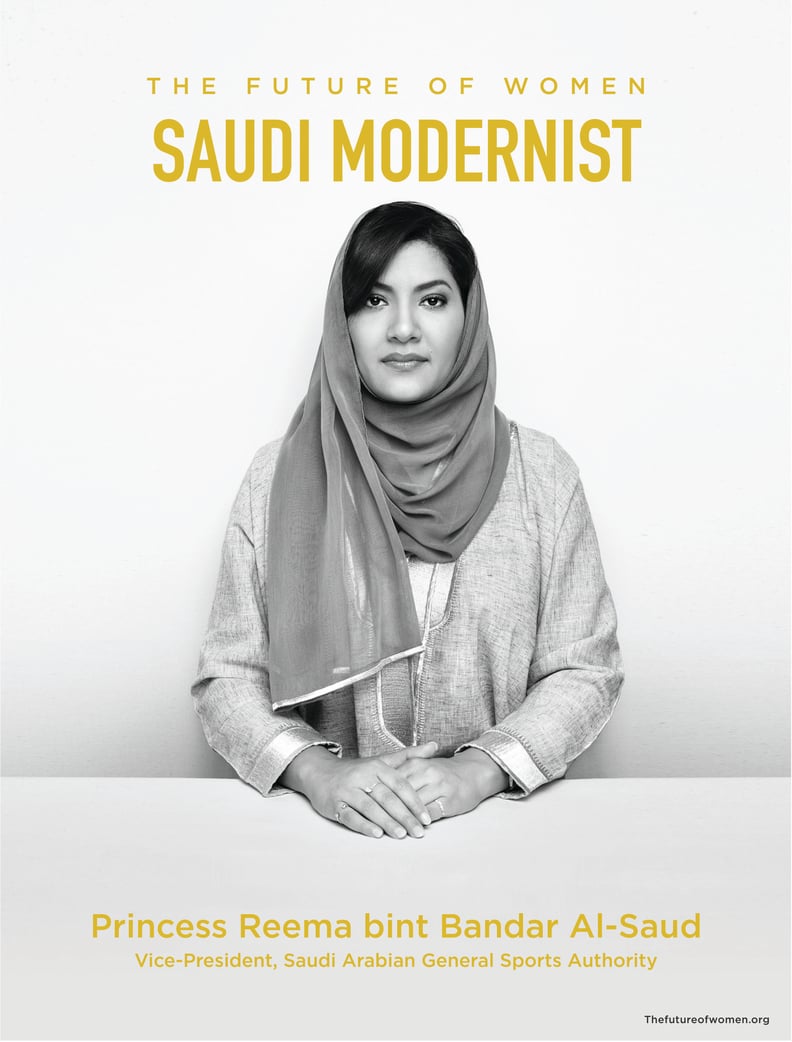 Princess Reema bint Bandar Al-Saud
Reema bint Bandar Al-Saud is a Saudi princess, philanthropist, and innovator. Al-Saud got her start working for several luxury retail corportations. She later founded Alf Khair, which provides Saudi women with curriculum, career advice, and opportunities so that they may join the workforce.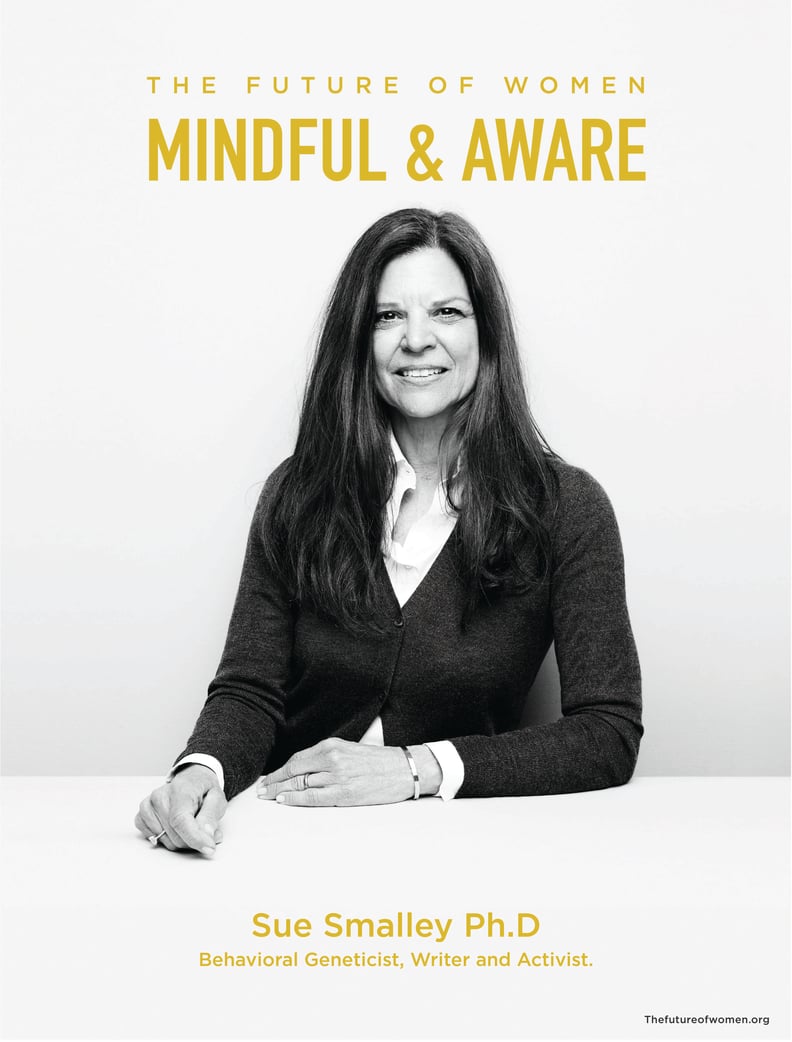 Susan Smalley
Susan Smalley is a behavioral geneticist, writer, and professor of psychiatry at the University of California, Los Angeles. In fact, Smalley founded the university's Mindful Awareness Research Center. Her research primarily focuses on the genetic determinants of childhood behavioral and emotional disorders, specifically autism and attention-deficit disorder.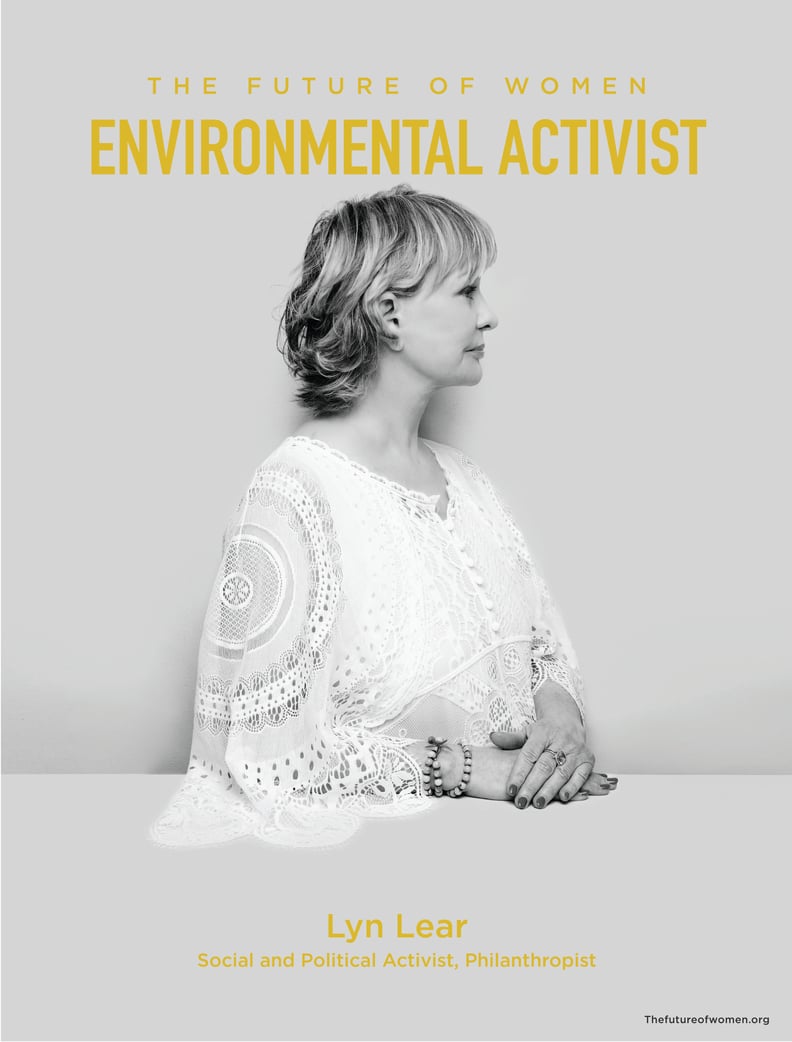 Lyn Lear
Lyn Lear is the president of her eponymous production company. Lear is an impassioned environmental activist, and she has produced several documentaries about climate change, including What's Possible for the 2014 UN Climate Summit. Along with her husband Norman Lear, she co-founded the Environmental Media Association in 1989.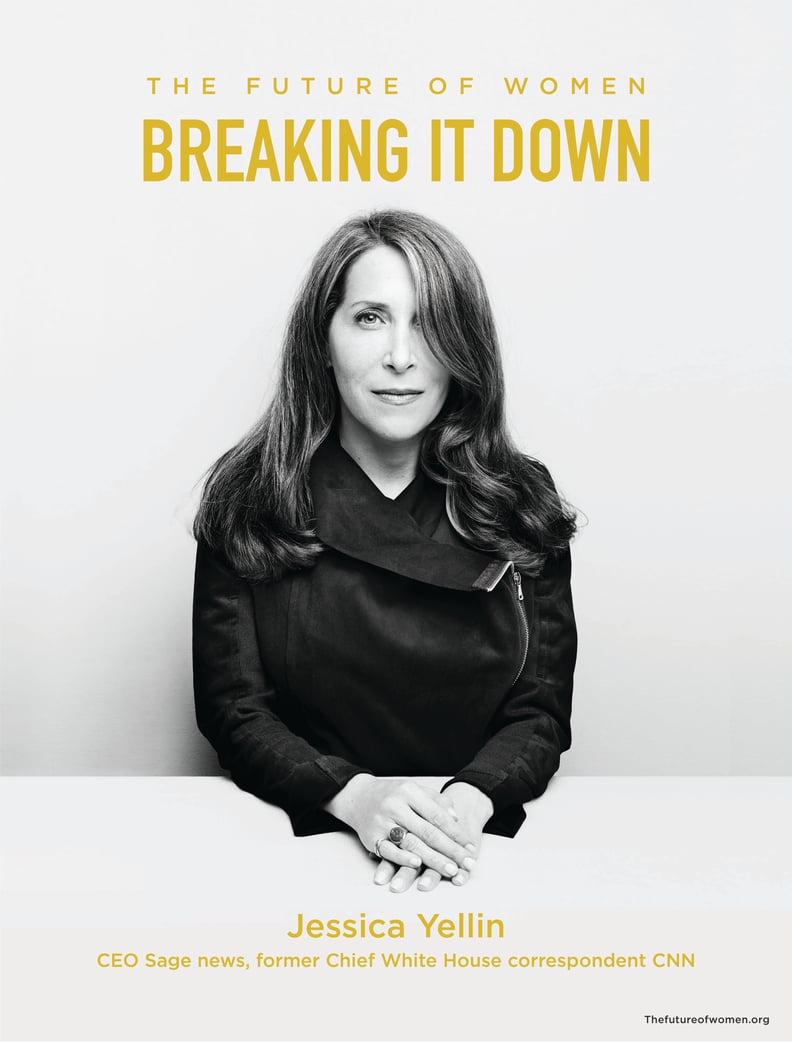 Jessica Yellin
Jessica Yellin is a journalist who served as CNN's Chief White House Correspondent from 2011 to 2013, during Barack Obama's presidency. Yellin has also served as a board member for investigative journalism organization the Center for Public Integrity. Recently, she has been developing Sage, a digital news company primarily serving women.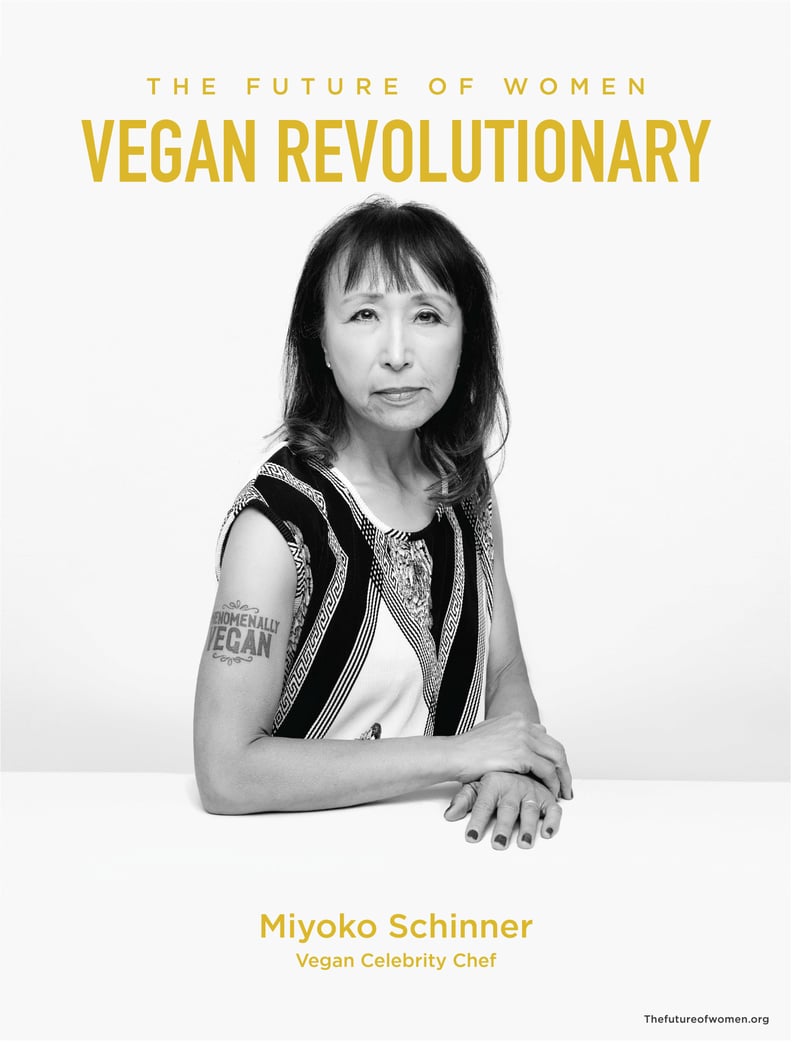 Miyoko Schinner
Miyoko Schinner is a celebrated vegan chef with several cookbooks — her most notable being 2012's Artisan Vegan Cheese, which is credited with popularizing vegan cheese. Schinner has since launched Miyoko's Kitchen, a food production company that specializes in vegan dairy products.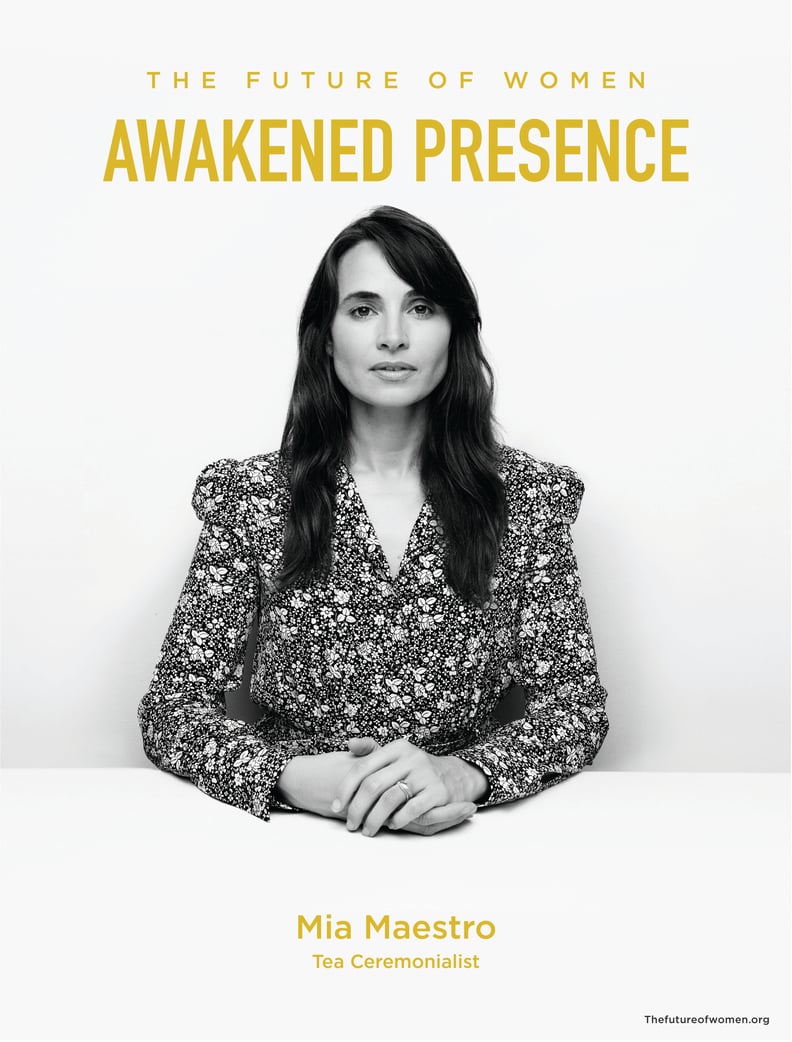 Mía Maestro
Mía Maestro is a singer-songwriter and actress who has appeared in The Motorcycle Diaries, Frida, and Savages, among other projects. In her personal life, Maestro practices Cha Dao, or "The Way of Tea," which is the ceremonial Chinese tradition of preparing and drinking tea.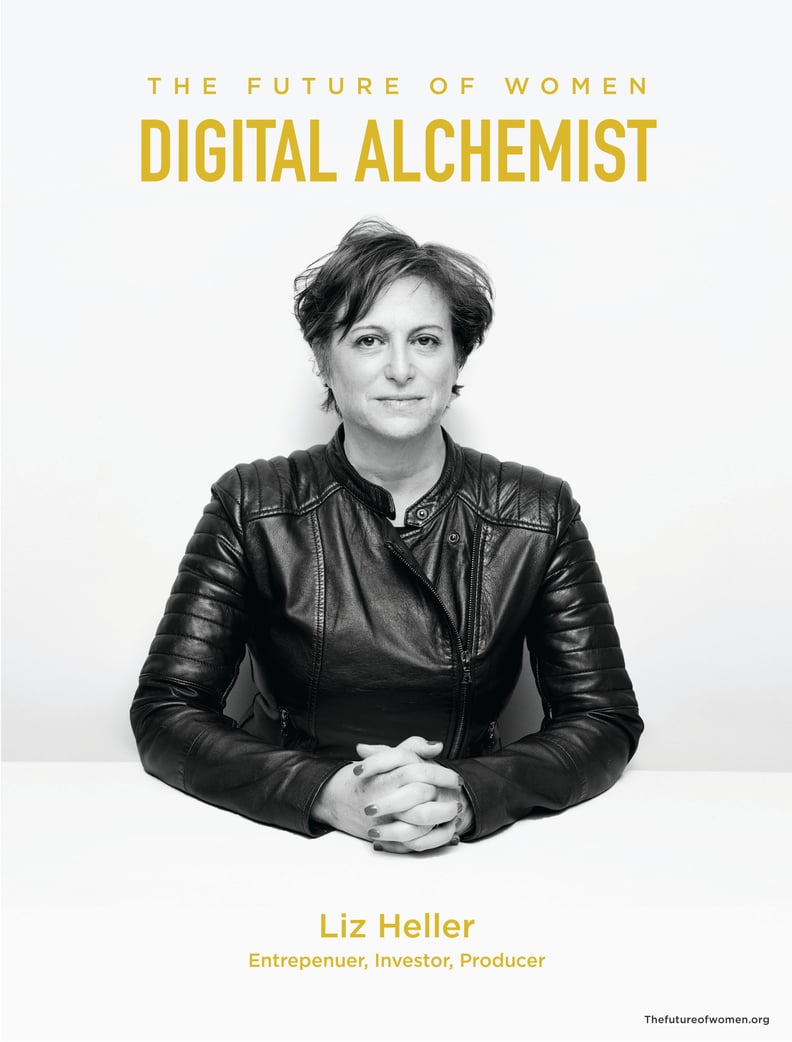 Liz Heller
Liz Heller began her career working for several major record labels, eventually becoming the executive vice president of Capitol Records in 1996. She went on to be a music supervisor for several films and produced The Basketball Diaries starring Leonardo DiCaprio. An early adopter of the internet, Heller has since advised several brands on their digital marketing strategies.
Nikki Jean
Nikki Jean is a singer-songwriter who was initially discovered on YouTube. She has frequently collaborated with Lupe Fiasco through the years and went on to release her full-length album, Pennies in a Jar, in 2011. Jean is currently working on new music and released her latest single, "People & Planes," earlier this year.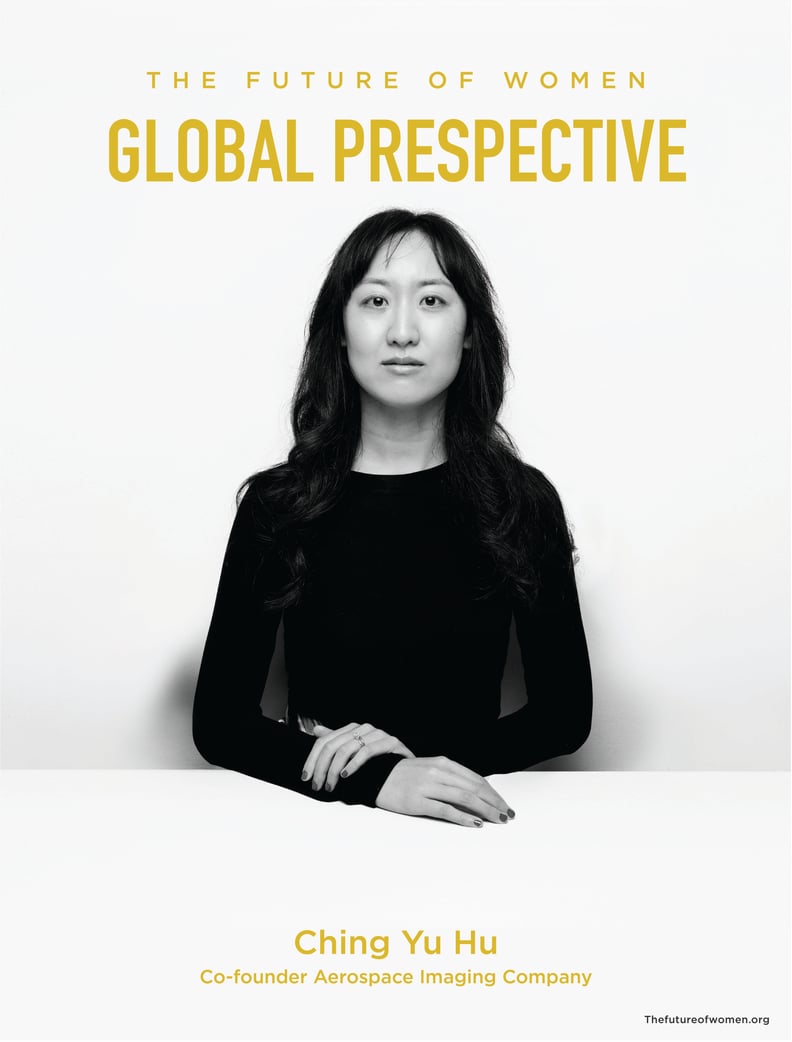 Ching-Yu Hu
Ching-Yu Hu is the co-founder of Terra Bella, an aerospace imaging company that successfully launched a sophisticated constellation of satellites for high-resolution imagery of the planet. In 2014, the startup was acquired by Google for $500 million. Hu is also a board member for the Computer History Museum and a principal for global venture firm Next47.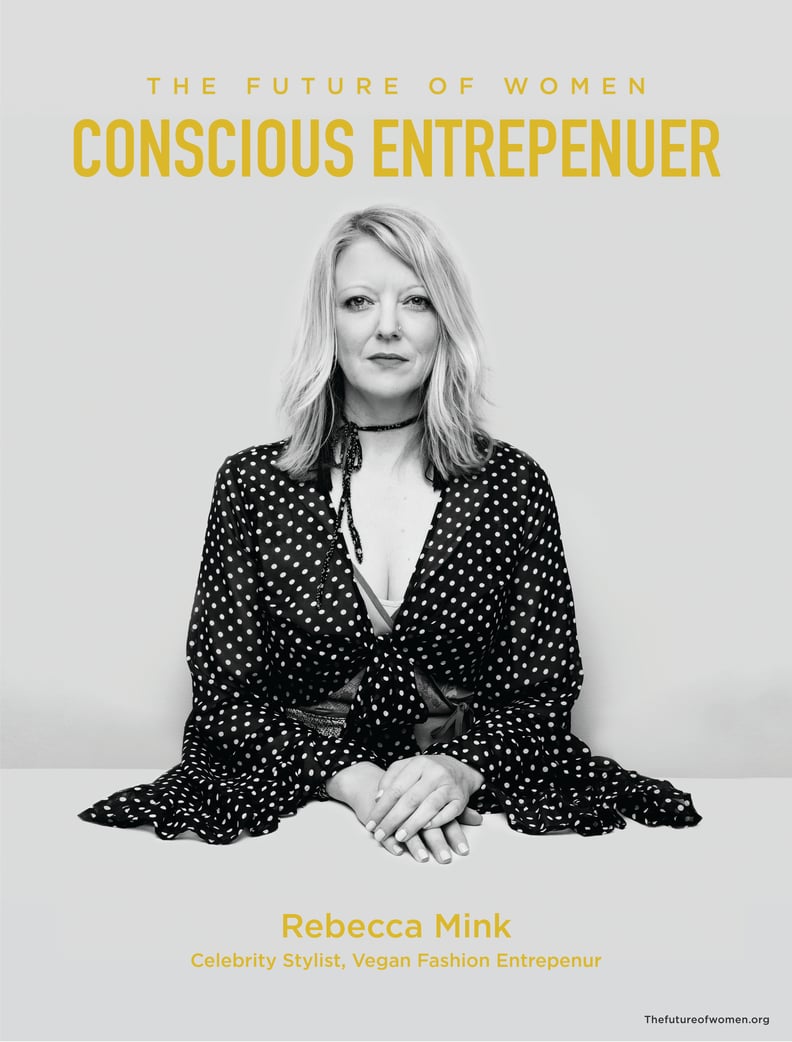 Rebecca Mink
Rebecca Mink is a fashion stylist, designer, and founder of the high-end vegan shoe company Mink. Her shoes have been worn by Miley Cyrus, Natalie Portman, and Alicia Silverstone.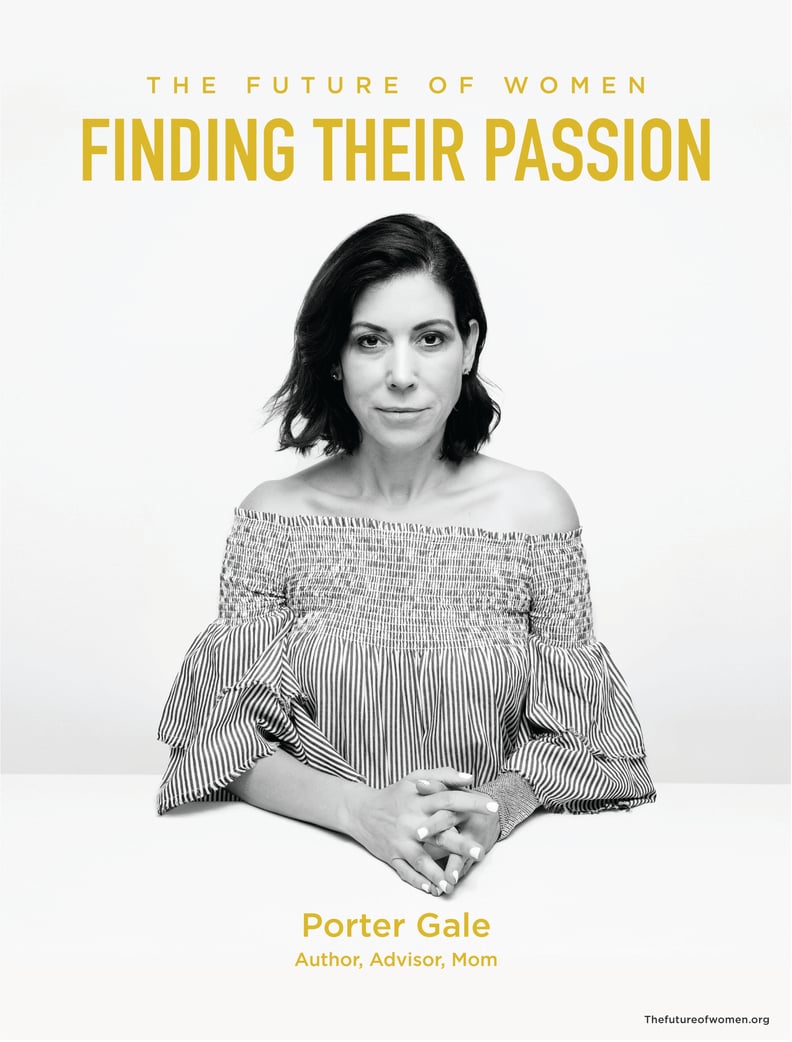 Porter Gale
Porter Gale is a corporate adviser, keynote speaker, and author of Your Network Is Your Net Worth, which was published in 2013. In addition to running her eponymous consulting company, Gale is the Chief Marketing Officer for Globality, a business-to-business services marketplace.
Sandhya Mysoor
Sandhya Mysoor is an instructor and outreach program coordinator for Kidpower Teenpower Fullpower International, a nonprofit that has offered violence prevention education since 1989. The organization provides people of all ages and abilities with the tools they need to stay safe and reduce their risk of abduction, assault, or abuse.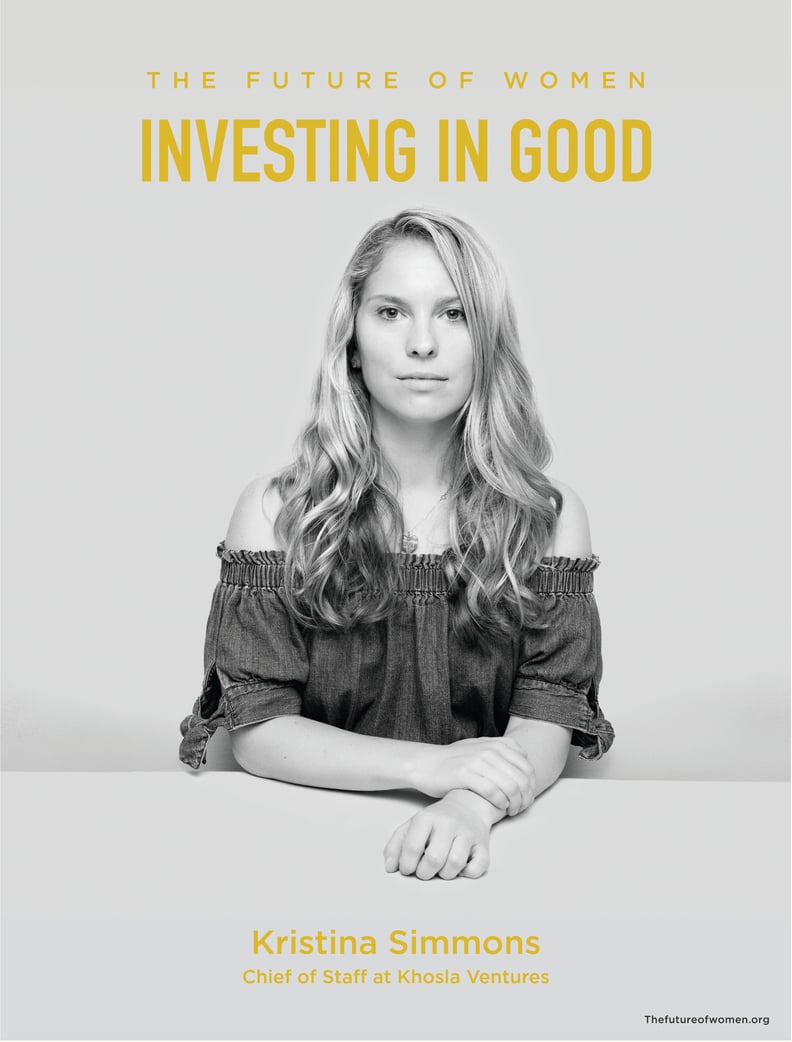 Kristina Simmons
Kristina Simmons is the chief of staff at Khosla Ventures, a venture capital firm that primarily invests in internet, health care, and clean technology businesses, among others. In her role, Simmons supports and advises clients on fundraising, marketing, overall strategy, and more.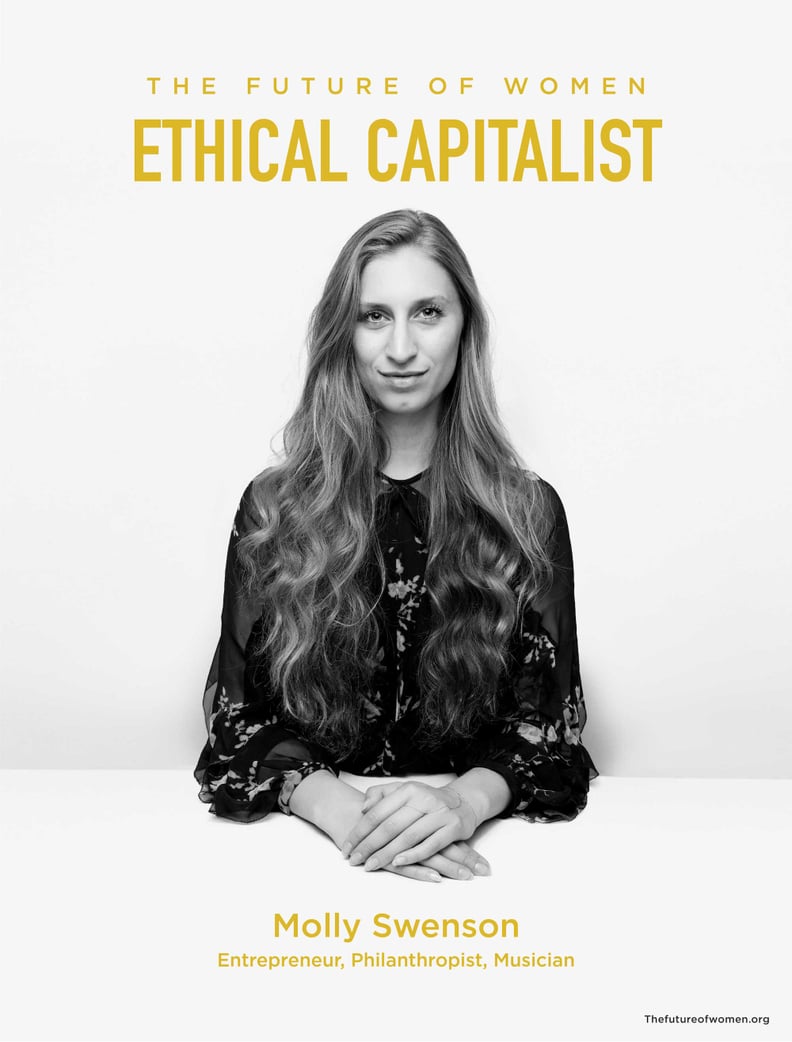 Molly Swenson
Molly Swenson is an entertainment entrepreneur and musician. Swenson was a contestant on the 10th season of American Idol while she was also interning at the White House during Barack Obama's presidency. She later cofounded immersive media company RYOT, which was acquired by HuffPost and AOL in 2016. Now, Swenson is the first-ever chief impact officer for entertainment company Maverick.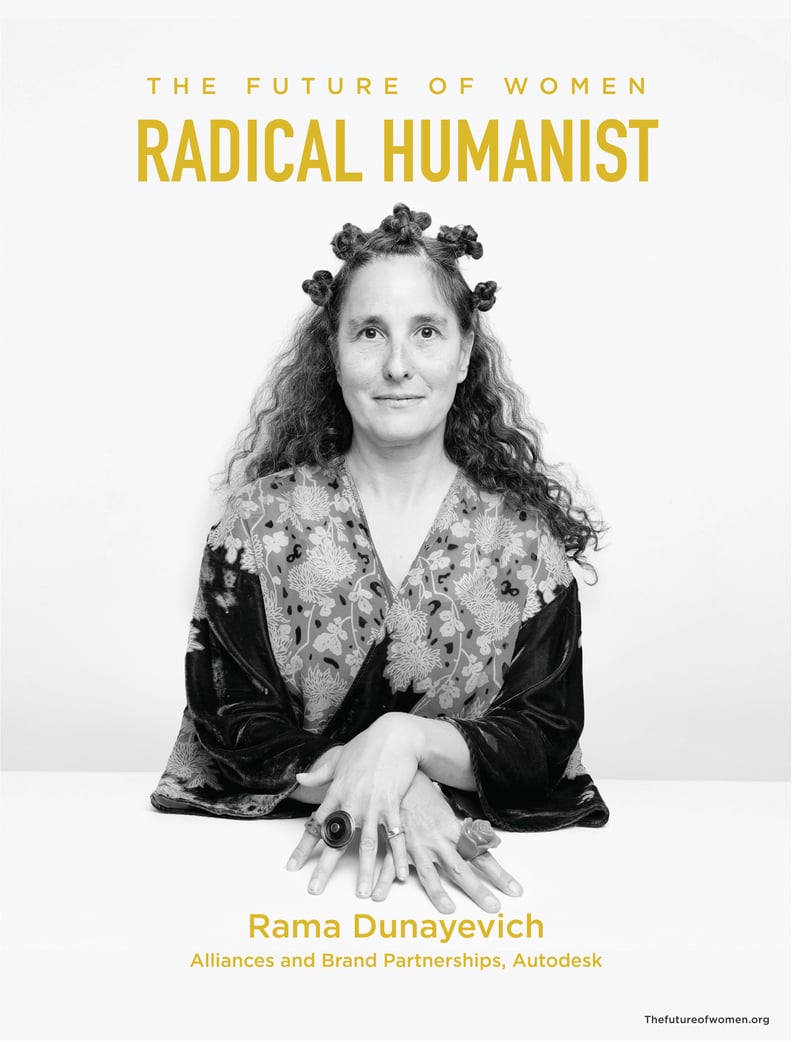 Rama Dunayevich
Rama Dunayevich has been the senior manager of alliances and brand partnerships for Autodesk, a software corporation, for more than a decade. Prior to her current role, Dunayevich worked in public relations for several different entertainment companies.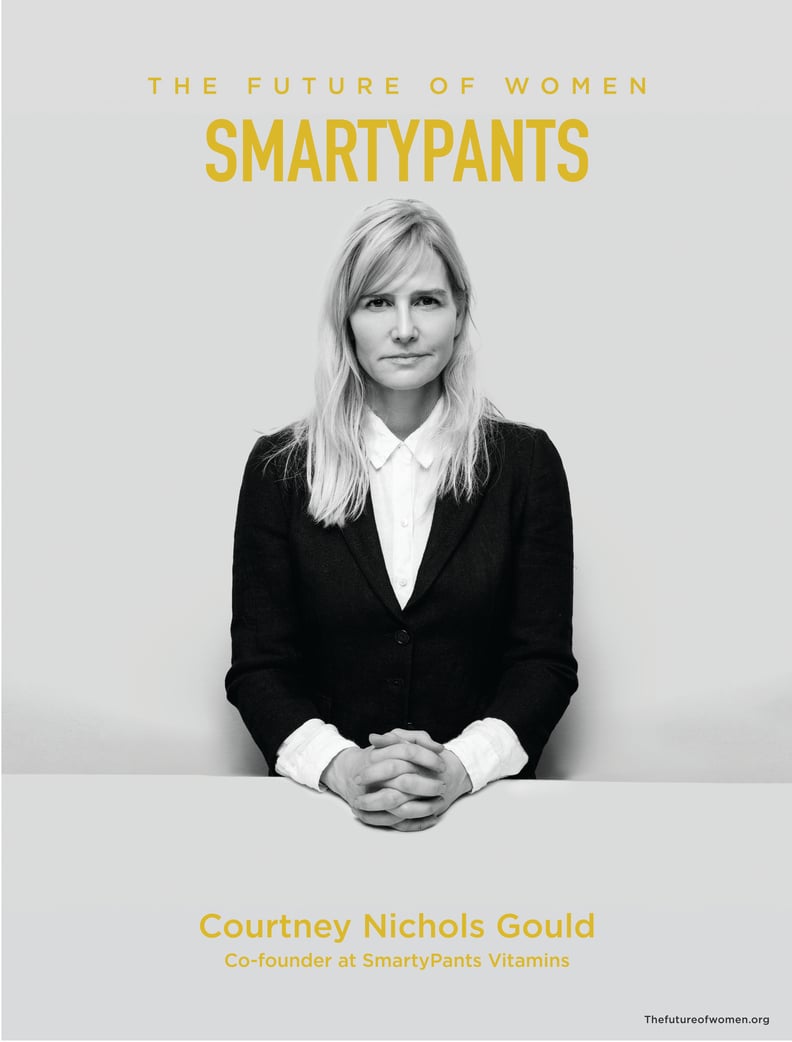 Courtney Nichols Gould
Courtney Nichols Gould launched SmartyPants Vitamins in 2009. Some proceeds from sales of the all-in-one supplements go to Vitamin Angels, which helps at-risk pregnant women, new mothers, and children gain access to vitamins and minerals. Gould also founded CampaignWater, a nonprofit addressing the global water crisis.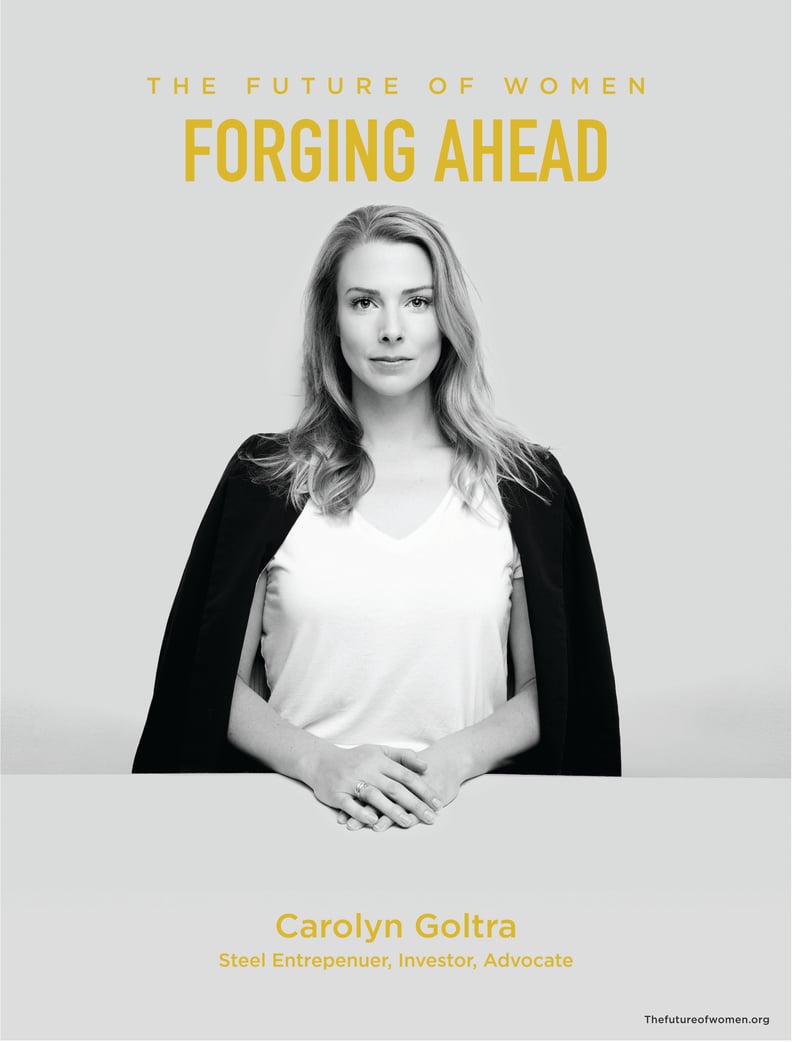 Carolyn Goltra
For five years, Carolyn Goltra was the CEO of Goltra Castings, a steel castings business that worked with heavy industrial companies. Goltra is now a project director for the Women's Investor Network, which mentors female entrepreneurs and aspiring investors alike.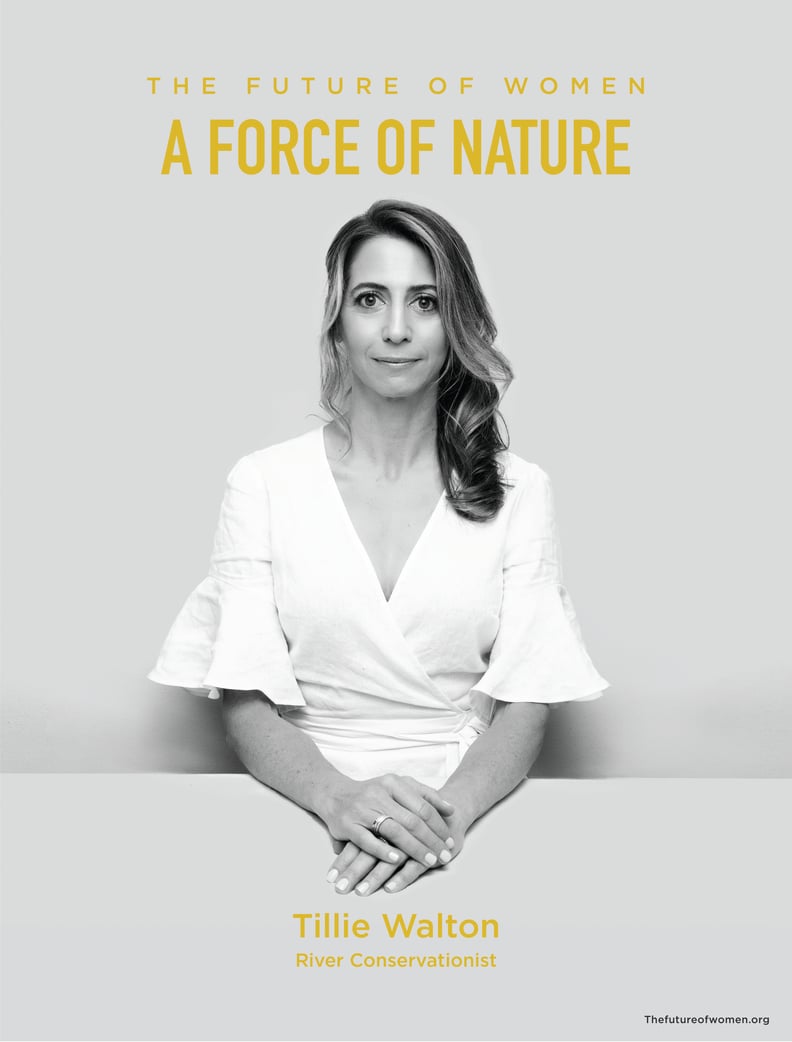 Tillie Walton
Tillie Walton is a river conservationist, environmental consultant, and philanthropist. Walton was inspired by her many whitewater expeditions and river adventures through the years. Walton has been an adviser for the World Wildlife Fund and Aspen Center for Environmental Studies, among other organizations. She is currently in the process of creating a block-chain platform to organize water rights.
Zem Joaquin
Zem Joaquin is an eco-conscious editor who launched the lifestyle website Ecofabulous in 2006, which was later acquired by HuffPost. Joaquin is now the founder and CEO of the Near Future Summit, an annual conference that brings together various thinkers across different industries intent on making the world a better place.