Google Is Giving Away Free Doughnuts and Google Home Minis at Pop-Up Shops Across the Country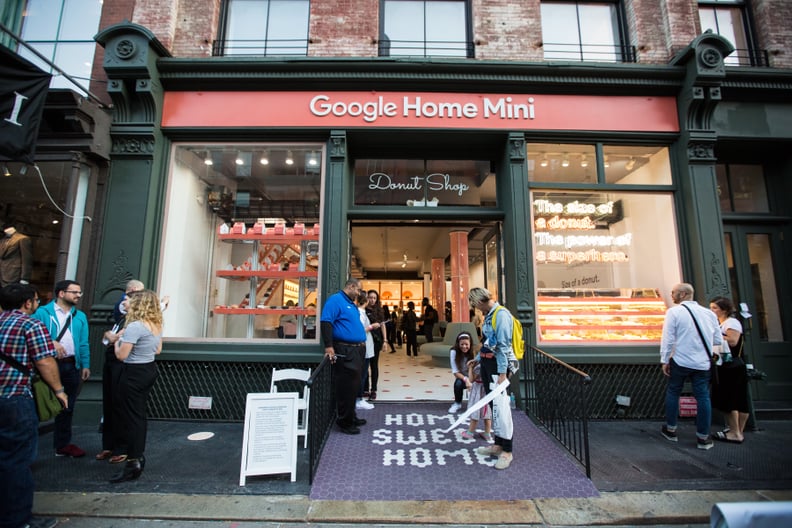 Google knows the way to our hearts — and yes, it's obviously with doughnuts. In celebration of one of its newest products, the Google Home Mini, Google will be hosting pop-up doughnut shops across the country from now until Nov. 9. The Mini will rival Amazon's Alexa — except for the fact that it looks like a cute little doughnut — and of course, it'll come in pink and be on everyone's wish list this holiday season.
I had the pleasure of attending the New York event in SoHo, and it did not disappoint. Picture a doughnut shop from the future with pink conveyor belts, doughnut vending machines, and a sprinkle booth — all of which, of course, add up to the ultimate Boomerang. Each attendee of the event is encouraged to ask the Mini a question, and after doing so, a voice-activated vending machine serves up an adorable doughnut — or, if you're lucky, your very own Mini to take home. If you're thinking the odds are probably not in your favor to win, guess again: 25 percent of attendees will take home a Google Home Mini.
Ahead, check out some pictures from the absolutely adorable event. A full list of dates and locations for the Google Mini pop-up shops can be found here.