The Harry Potter: Hogwarts Mystery Trailer Just Dropped, and We Are Officially Obsessed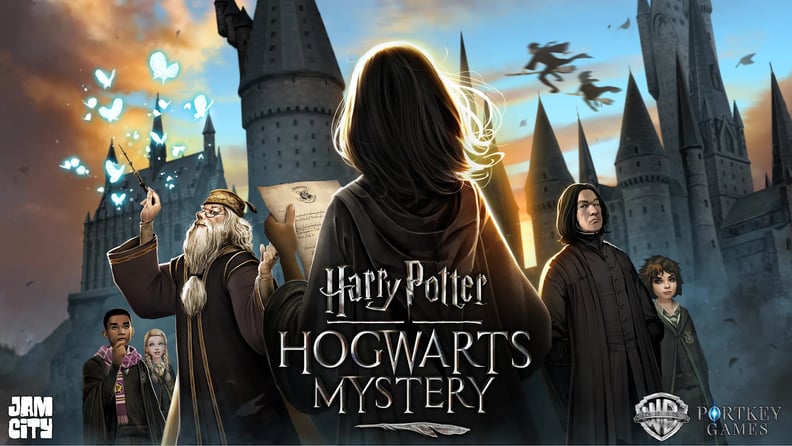 Jam City
Jam City
It's been a little over a month since we first got word that a new Harry Potter game was in the works (and that it would be all about letting you experience Hogwarts for yourself!), but on Jan. 18 we finally got additional details and a trailer for Harry Potter: Hogwarts Mystery, and we're calling it now: it looks freakin' awesome.
"Players will create a personalized student avatar, attend classes, learn magical skills, form friendships or rivalries with other students, and make pivotal decisions that will influence their character's story arc as they traverse their years at Hogwarts and grow as a witch or wizard," the press release issued by Jam City reads. But that's not all — we've also got a lot more info on what it is, exactly, that we can expect.
The game is set in the time between Harry Potter's birth and his enrollment at Hogwarts, when Nymphadora Tonks and Bill Weasley were students. The avatar customization system allows you to continually upgrade your avatar as you gain new expertise and magical skills — you can even choose your own pet. You will join one of the four Houses before progressing through your years at Hogwarts, participating in magical classes and activities such as Potions and Transfiguration. Building your skills will come in handy as you solve mysteries and go on adventures. As players improve their skills, they will unlock new locations, spells and other magical abilities.

Harry Potter: Hogwarts Mystery features both large plot arcs and smaller stories such as relationship quests. The game features a new encounter system in which players' decisions in both actions and narrative impact their quests, and how other characters regard and interact with them. These choices will allow Harry Potter fans to create the legacy of the witch or wizard they want to become.
And if that wasn't enough, here's the trailer in all its glory (and, yes, you might want to have your sound on for this):
For the superfans among us, there's an important thing to note: before the game officially launches on mobile phones everywhere, it'll be featured at the A Celebration of Harry Potter event at Universal Studios in Orlando, FL, on Jan. 26 through Jan. 28. There will be panels, swag, and even a chance to play the game itself at the Jam City booth — well before anyone else you know gets to lay eyes on it.
Suffice it to say, we can't wait for the game to be unleashed upon the world this Spring.