3 Easy Steps to Turn Off Your Location in Snapchat's Snap Map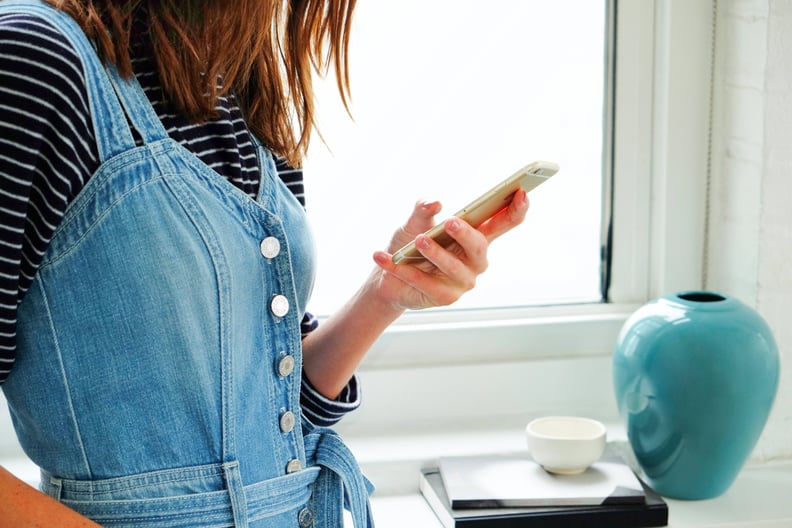 POPSUGAR Photography | Paul Kabat
Snapchat's newest feature, Snap Map, is worrying parents and raising privacy concerns for many other users of the app. Snap Map lets you share your location with specific friends — or everyone you're friends with — on Snapchat. However, the feature is so precise, many worry that it could lead to potentially dangerous situations or simply don't like the idea that their contacts can essentially track their location at any given time. Though sharing your location on Snap Map is turned off by default, it's easy to switch it off if you turned it on.
You can completely turn off your location on Snap Map and enable "Ghost Mode," in which no one can see your location. However, if you do submit a snap to the "Our Story" feature, there's the potential that it'll be accepted and people could know where you are. Looking to share your location with only your best friends? You can turn off Ghost Mode and select which friends can see your location.
To be clear: if you turn on your location for Snap Map, your location will only update if the app is open. Close the app and it'll leave your location and Actionmoji in the last place where you were located. And if you don't open the app for a few hours, your location and Actionmoji will disappear completely from Snap Map.
It's worth noting that if you're concerned about this feature, you might also want to check your settings on Apple's Find My Friends app and Google Maps. Google Maps recently unveiled a location-sharing tool that's similar to Snap Map. However, like Find My Friends, you can set how long you want your location to be shared.
Ahead, see how to enable Ghost Mode on Snapchat. If you're even a little concerned, you should definitely turn off the feature.
01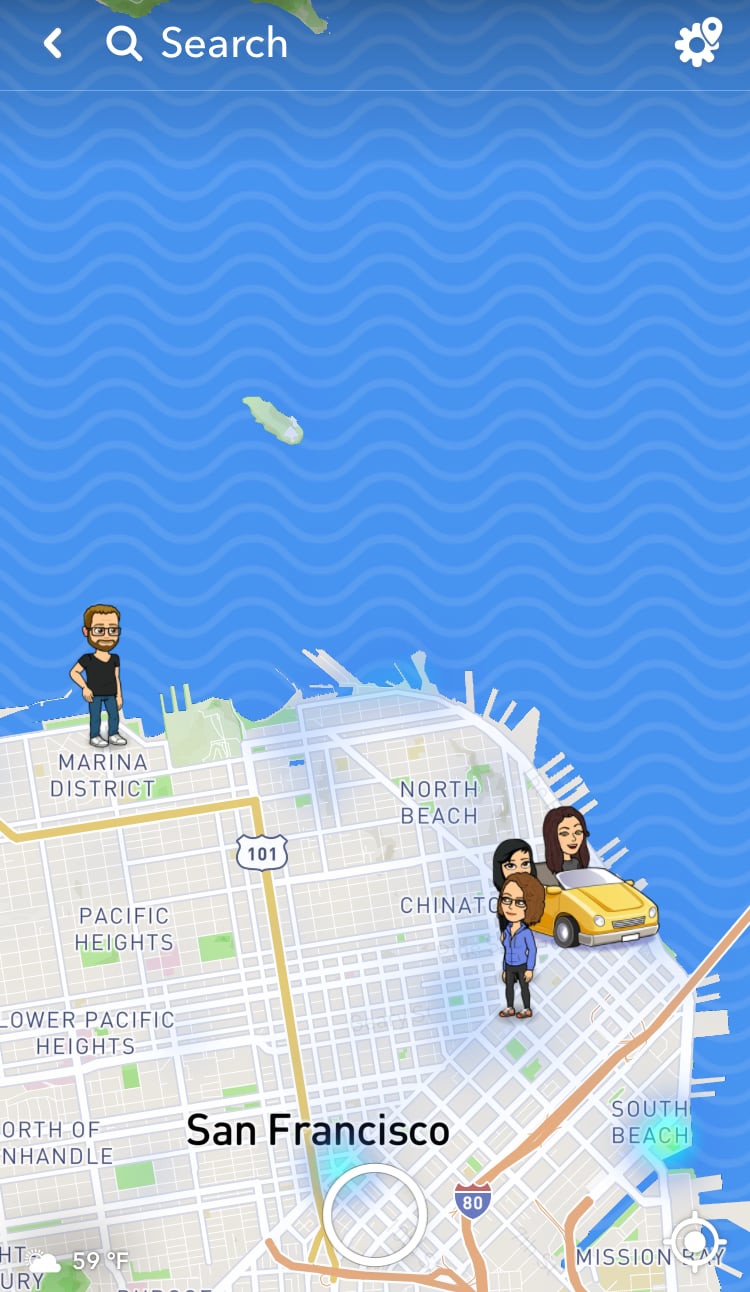 When you're on Snap Map, tap the gear icon at the top right.
02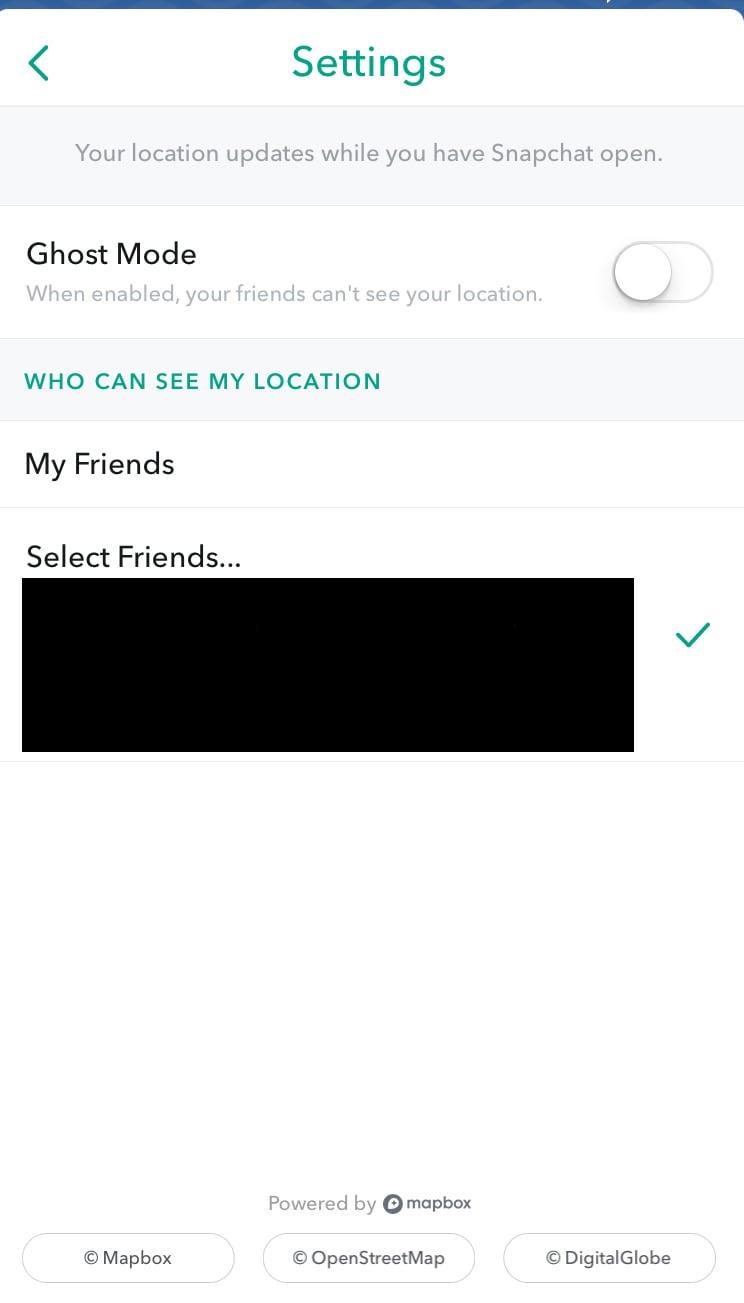 Here, you can change which friends can see your location or enable Ghost Mode.
03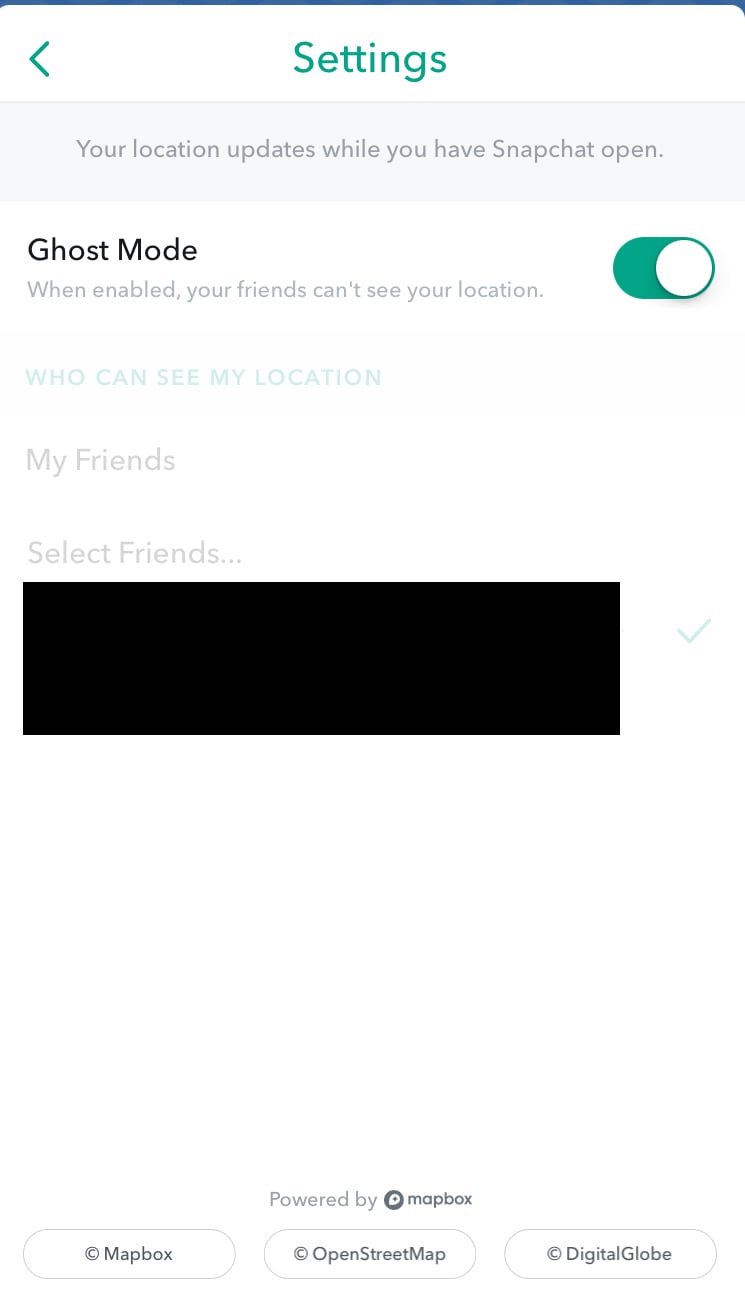 Swipe right on the Ghost Mode setting.
Now, no one can see your location.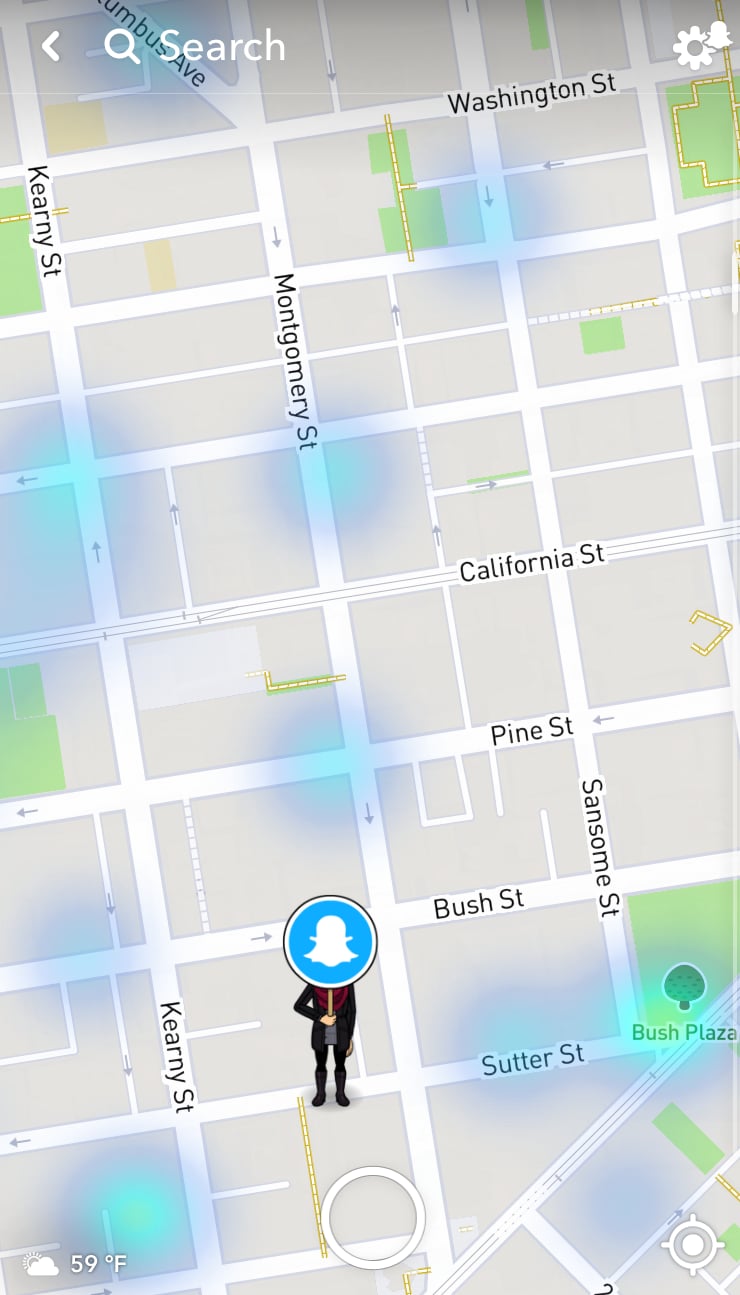 If you go back to the map, you'll see a Ghost over your Actionmoji.
This means you're on Ghost Mode and only you know where you are.