Stacey Abrams on Premature 2020 Election Declarations
Stacey Abrams's Message For Those Anxiously Awaiting Results: "We Need to Be Patient"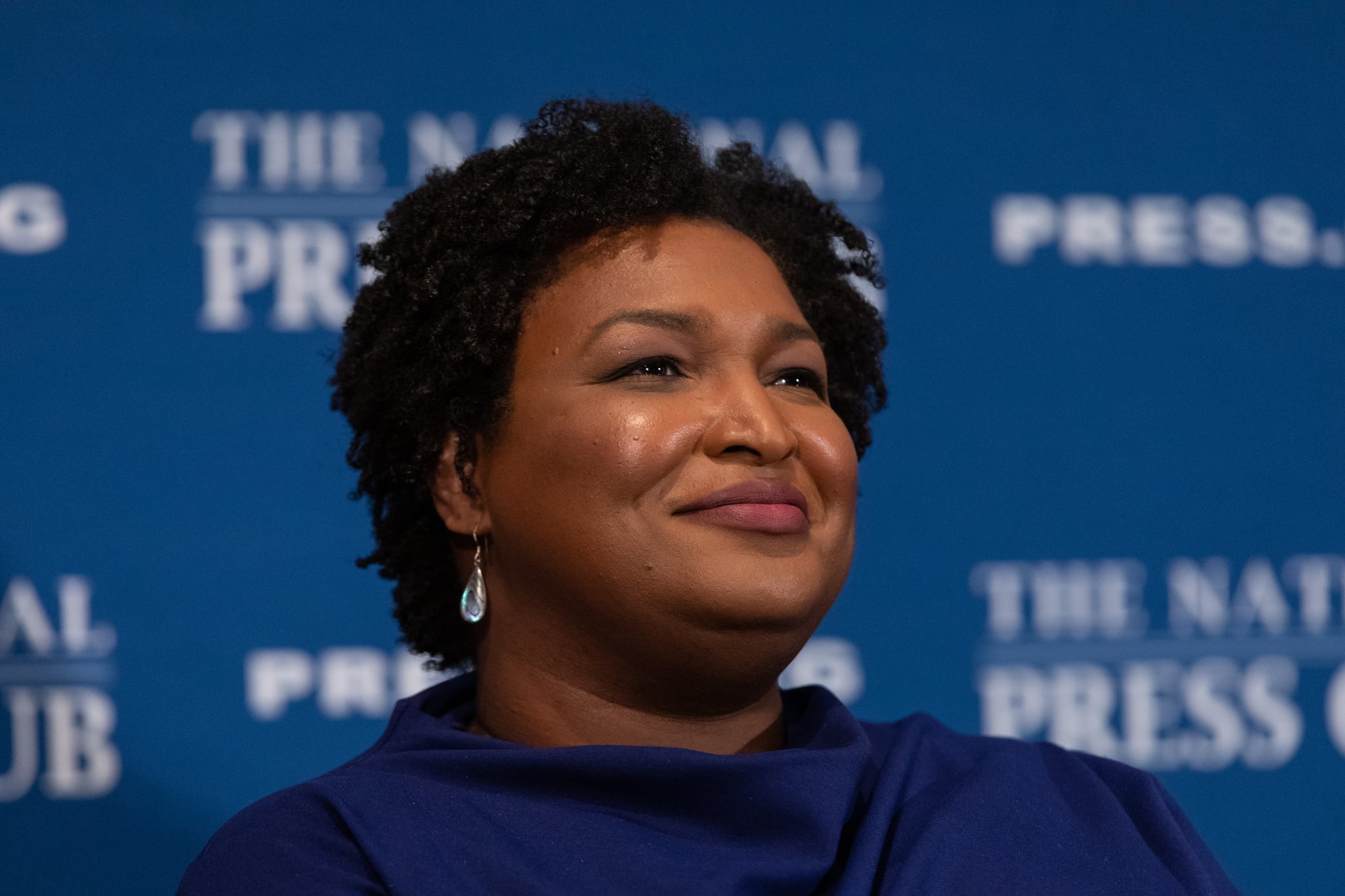 Image Source: Getty / NurPhoto
Stacey Abrams is offering a timely reminder about the importance of patience. In a virtual discussion with Versha Sharma of NowThis on Nov. 2, the former Georgia representative and voting-rights activist spoke about how the timing of results will undoubtedly differ during this presidential election given the increase in absentee ballots due to the ongoing coronavirus pandemic. Abrams also addressed concerns incumbent President Donald Trump could declare victory prematurely, saying, "Declaring something doesn't make it so."
Abrams continued, "Part of what has allowed Donald Trump to get away with breaking norms has been the willingness of Republicans to suborn his behavior. Americans don't have to make that choice. Elections are our time to declare what is true, and we can refuse to listen until the real answers are being delivered."
'Declaring something doesn't make it so. I can declare myself six-foot-one, I will still be five-eight-and-a-half' — @StaceyAbrams explains why you should not panic if Trump claims a false victory on Tuesday pic.twitter.com/N8pqBz4kKz

— NowThis (@nowthisnews) November 3, 2020
"We make the choice, and no one gets to tell us what we've decided."
Abrams also went on to note how many trusted news organizations have pledged to not prematurely declare a winner, while Twitter will apply a label to tweets containing election result misinformation. She added, "We need to remember: This is our country. This is our election. We make the choice, and no one gets to tell us what we've decided. And so we need to not panic, we need to wait, and we need to know that if the system takes a minute, that's because it's working."
Reminding viewers that the outcome of the election may take more time to determine this year because absentee ballots are "harder to count," Abrams said, "We need to be patient, and we need to be calm. We would rather have slow and accurate than fast and wrong."