The passing of Supreme Court Justice Antonin Scalia means president Barack Obama will be nominating his replacement in the coming the weeks. Senate majority leader Mitch McConnell has rallied Republicans and vowed to block any of Obama's candidates until the Republican presidential nominee is decided and potentially until the end of his presidency. While not written law, Republicans claim that presidents in their last year have not nominated Supreme Court justices because the appointment is lifelong, but there is very little evidence to support this.
Obama countered by invoking the Constitution, remarking during a press conference that "there's no unwritten law that says that it can only be done on off years." Despite Obama's legal right to nominate a justice, it will certainly be a fight to move his nominee through the Senate, which must approve the choice.
Scalia was a champion of conservatives who often took stances against affirmative action, abortion, and gay rights. Given that presidents typically nominate a candidate who aligns with their political views, it's likely Obama's pick will be more progressive than a Republican choice. But, Obama could also force the Republicans in the Senate to convene a hearing by nominating a moderate Republican to the Court.
Before Scalia's death, the Supreme Court's balance of power was regarded as more right-leaning, so any candidate Obama nominates has the potential to shift this power monumentally. Although neither the White House nor Obama has indicated whom he will nominate, there is a lot of speculation. We've broken down the five most discussed candidates below.

1. Lorretta Lynch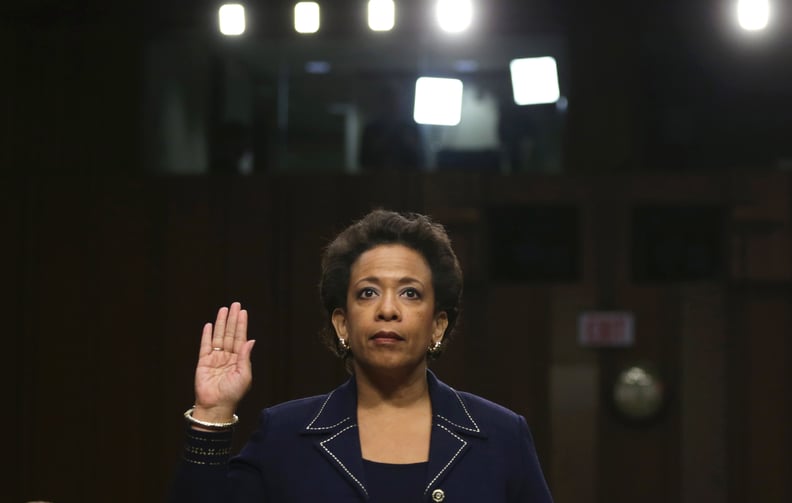 Although she was only sworn in as attorney general last April, Loretta Lynch would be an ideal candidate for Obama to nominate to the Supreme Court because of her name recognition and occasional bipartisan support. A Supreme Court analyst and blog even picked her as the favorite for the next justice nomination. Before serving as attorney general, Lynch was the district attorney from New York's eastern disrict. She was born in North Carolina and attended Harvard for both her undergraduate and law degrees. Lynch, 56, would be the first black woman to serve as a Supreme Court justice and, despite her more progressive policies, has garnered support from some Republican Senate members — during her attorney general confirmation hearing, she recieved 10 votes from Republican senators.
2. Judge Srikanth Srinivasan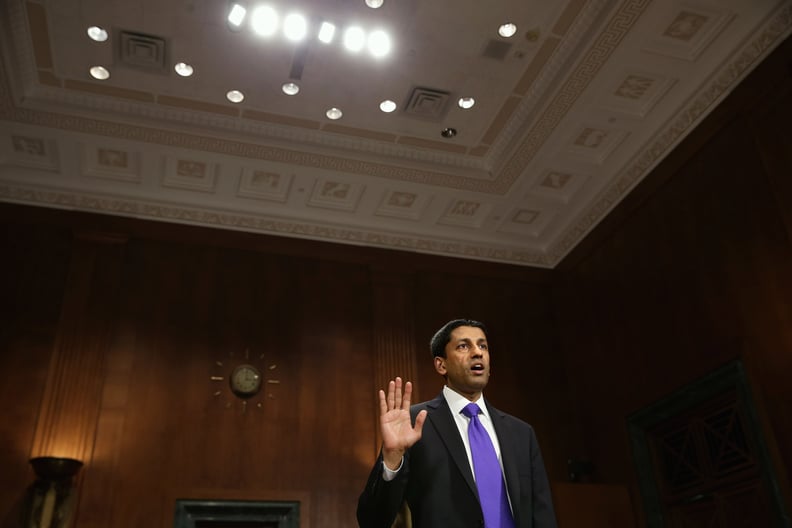 Obama might choose Judge Sri Srinivasan because he has drawn support from both political parties and he has plenty of experience on the bench. Srinivasan, 48, is a current D.C Circuit of Appeals judge — to get the job, he was approved unanimously by the Senate in 2013, showing he already has its support. Before he was a judge, Srinivasan was a successful litigator, but his political leanings are not totally clear. He did, however, defend Exxon against human rights' violations in 2011, which might upset some progressives. Analysts have also noted that Republican presidential candidate Ted Cruz and Srinivasan are friendly since they worked together as law clerks early in their careers. Srinivasan is an immigrant from India and a Hindu, and earned his undergraduate and J.D/M.B.A degrees from Stanford University.
3. Kamala Harris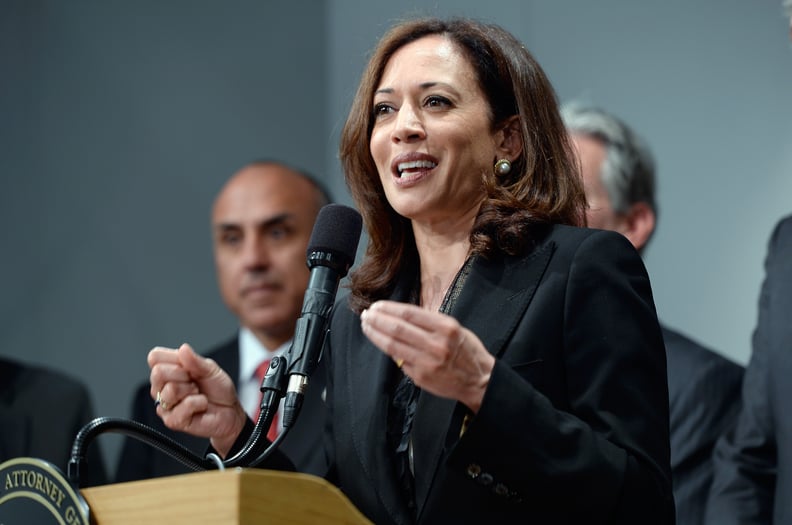 When Scalia died, Harris was immediately discussed as his replacement because of her successful career in the California government. Despite publically expressing her desire not to be considered for the Supreme Court, Kamala Harris remains a favorite for nomination. Harris, 51, is appealing because of her experience as a district attorney for San Francisco and because she's the current California attorney general. As an elected Democratic official, Harris would be more difficult for the Senate to approve than Srinivasan and Lynch. As attorney general, Harris's record has been perceptively liberal: she opposes the death penalty and is an avid proponent of sticter gun control. She attended Howard University for her undergraduate degree and the University of California, Hastings College of the Law for her law degree.
4. Brian Sandoval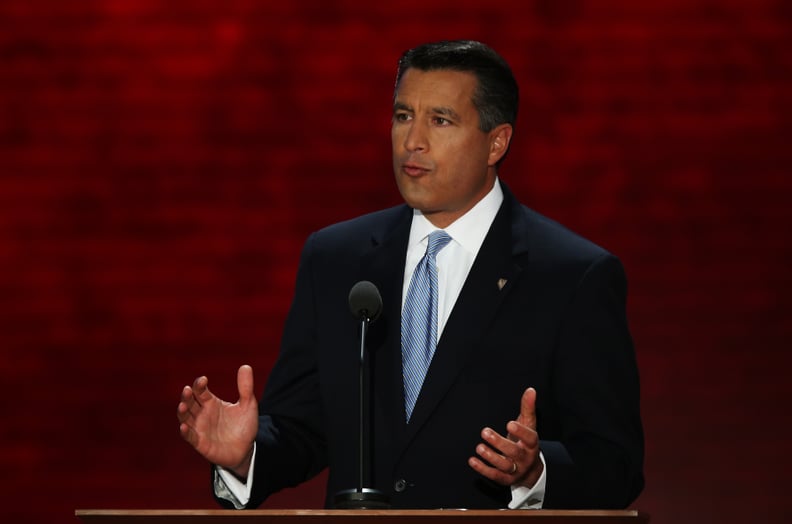 Sandoval, age 52 and a Republican governor from Nevada, would make it difficult for the Republicans in the Senate to oppose his nomination because of his party affiliation. Experts have discussed him as a potential candidate for this very reason — his nomination could strategically create a schism in the Republican party because some would side with Obama in nominating him, while others would side with McConnell in opposing the president's nomination. As the attorney general to Nevada from 2003 to 2005, he is experienced on the bench, and unlike the majority of his party, Sandoval supports abortion rights and has not fought the legalization of same-sex marriage in Nevada. Sandoval attended the University of Nevada, Reno, during his undergraduate years and the Ohio State University Moritz College of Law for his law degree.
5. Elizabeth Warren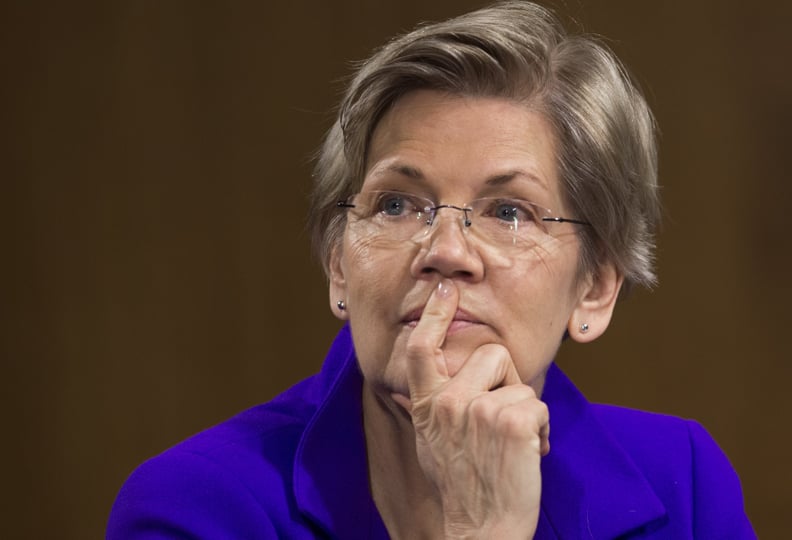 Elizabeth Warren, age 66, would be a strong liberal Supreme Court justice and perhaps far-fetched nominee because of her vocalness in the Senate and progressive views. Still, she is being considered because experts categorize her as the dream liberal progressive candidate. While she was affiliated with the Republican party until 1996, Warren is a now a Democratic senator from Massachusetts. Plus, as a former Harvard Law professor, she'd fill the academically minded position left by Scalia on the court. She's known for taking a harsh stance against income inequality, corporate corruption, and financial institutions and received her undergraduate degree from the University of Houston and her law degree from the Rutgers School of Law.