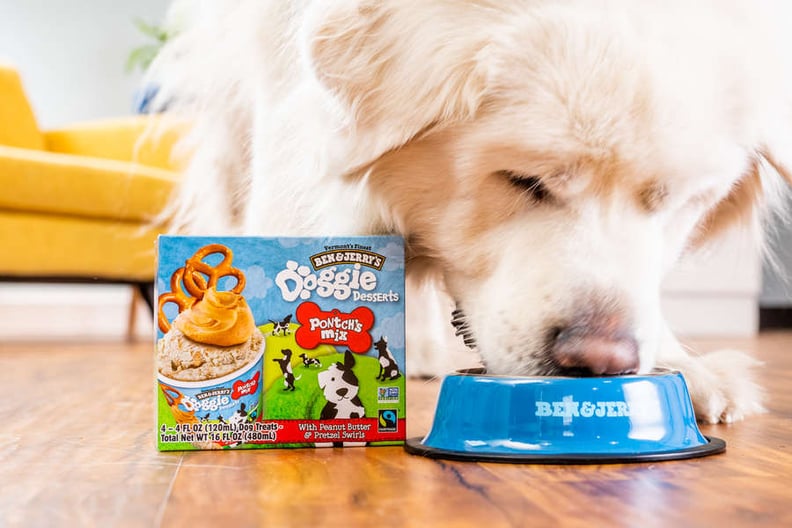 Ben & Jerry's
Ben & Jerry's
Ben & Jerry's knows that your dogs deserve to indulge in a pint of ice cream just like you do, so they've created "Doggie Desserts," half-cup mini "pints" of dog-friendly ice cream. The frozen treats will be available in scoop shops, supermarkets, and select pet stores, and come in two pup-approved flavors: Rosie's Batch, which has pumpkin and treat cookies mixed in, and Pontch's Mix, which contains peanut butter and pretzel swirls.
"Yip yip hooray!" reads Ben & Jerry's website. "Just when you thought we only made flavor fantasies come true for people, we've unleashed something truly cool for pooches, too! Inspired by our lovable muttley office crew of K9-to-5'ers, these just-for-dogs frozen treats are the most doggie-awesome desserts we ever packed in nifty mini-cups. Whether you're rewarding good pups or cooling off a yardful of party animals, we think they're just about the finest, K9-est frozen treats you can fetch for your 4-legged friends."
Keep reading to learn more about the two available flavors and to see an adorable teaser video of a pooch enjoying one of the Doggie Desserts. Lucky doggo!
Ben & Jerry's Rosie's Batch Frozen Dog Treat With Pumpkin and Mini Cookies
Rosie's batch contains pumpkin puree and dog cookies, which is sure to be a winner with your pumpkin-loving pups.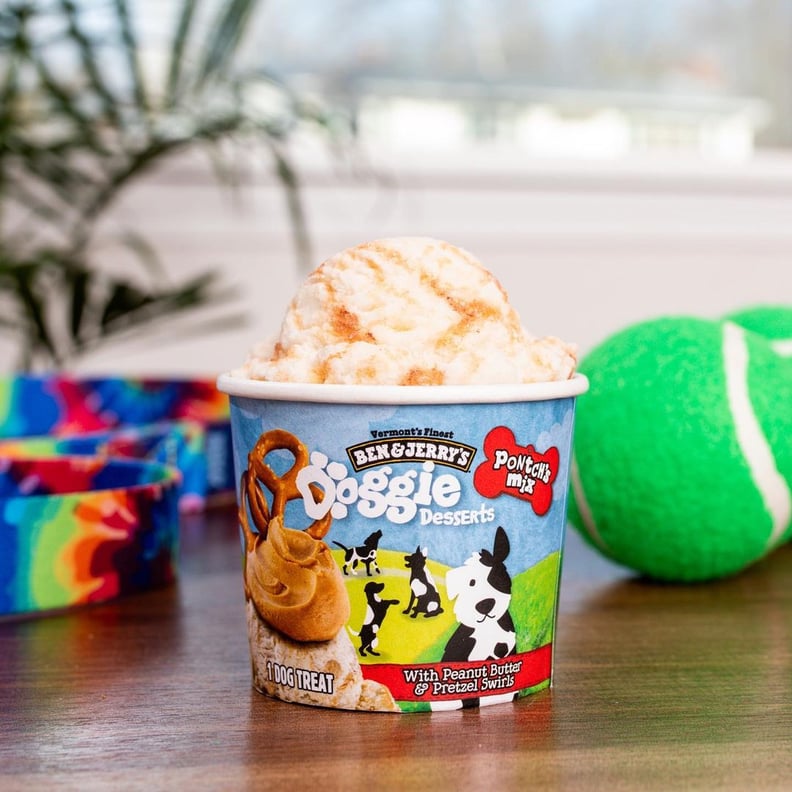 Ben & Jerry's Pontch's Mix Frozen Dog Treat With Peanut Butter and Pretzel Swirls
Dogs who love peanut butter will go nuts over Pontch's Mix, which contains peanut butter and pretzel swirls.
Both New Doggie Desserts Flavors in Mini Half-Cup "Pints"
Each Doggie Desserts cup contains four ounces (half a cup) of frozen-treat goodness.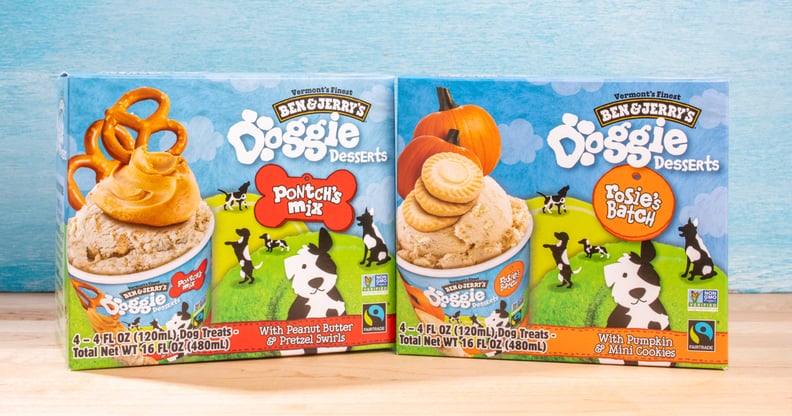 Both New Doggie Desserts Flavors Will Come in Four-Cup Multipacks
Each multipack will retail for around $5, according to Ben & Jerry's.
A Cup of Doggie Desserts With a Dog, For Scale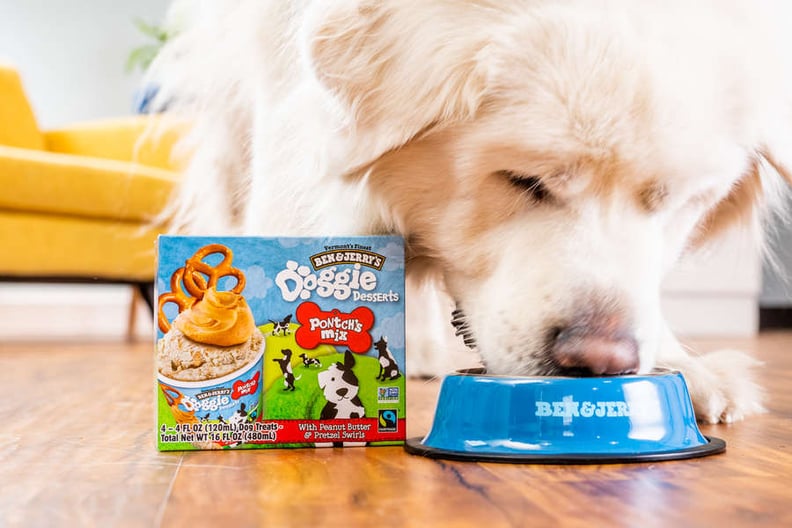 Look at This Happy Pup Enjoying Pontch's Mix!
Ben & Jerry's Doggie Desserts Announcement
Ben & Jerry's Doggie Desserts Teaser