Ben & Jerry's Colin Kaepernick Change the Whirled Flavor
Colin Kaepernick's New Vegan Ben & Jerry's Flavor Is Here to "Change the Whirled"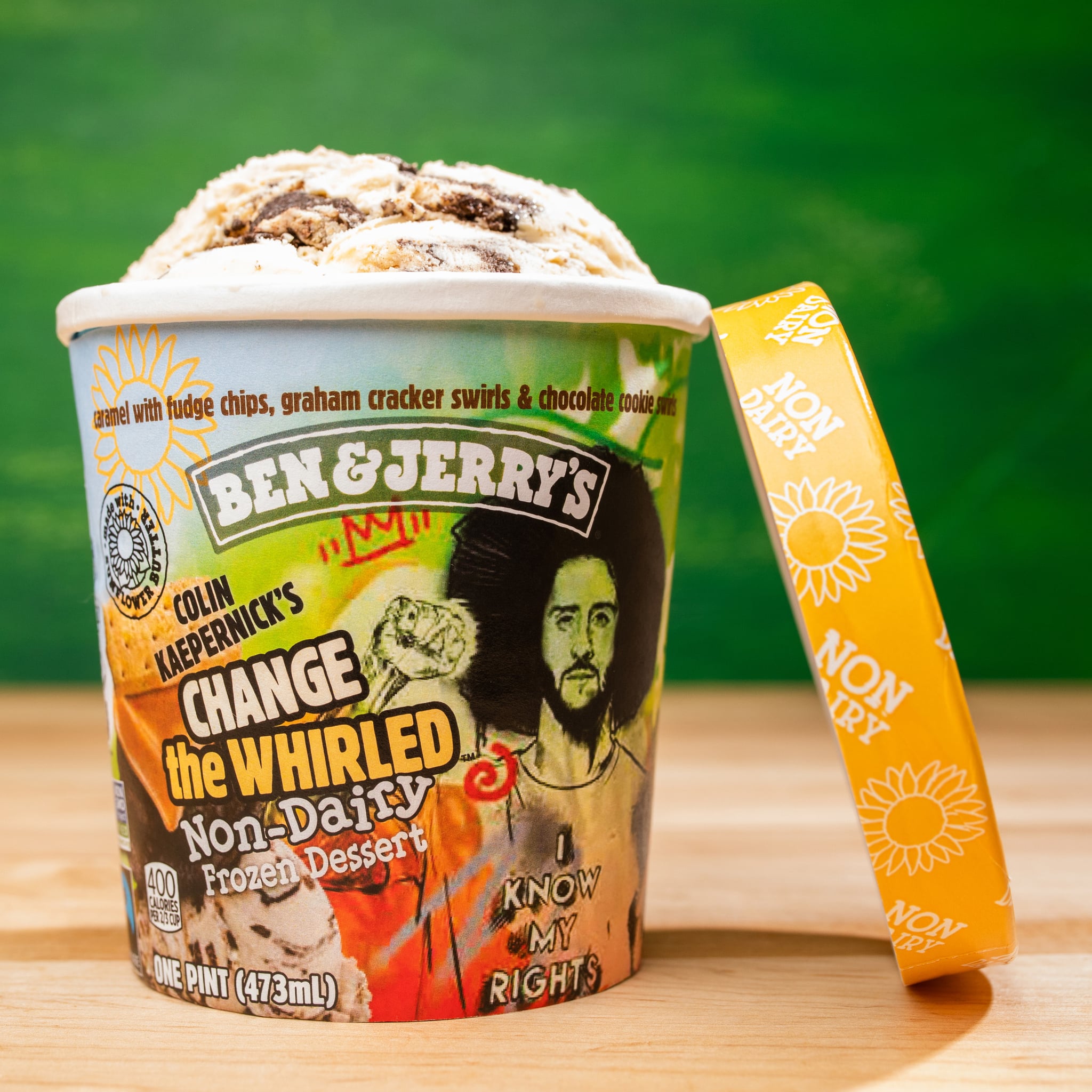 Ben & Jerry's continues to remind us that even our choice in ice cream can be a statement. The brand's commitment to social justice and radical change through its partnerships and punny political flavors has only made us indulge even more, and its latest flavor is a powerful one. Ben & Jerry's has teamed up with Colin Kaepernick on a brand-new flavor called "Change the Whirled." The vegan delight is made with a caramel nondairy sunflower-butter base and filled with fudge chips, graham cracker bits, and chocolate cookie swirls.
Not only does the drool-worthy flavor sound absolutely delicious, but it's a beautiful tribute to Colin and the work that he's done to fight systematic oppression and stop police brutality. "As an aspiring social justice company, Ben & Jerry's believes Kaepernick represents the very best of us, willing to use his power and platform in the pursuit of equity and justice rooted in a commitment to love and resistance," the brand said in a press release. "The ice cream maker aims to honor Kaepernick, sweetening the long struggle for justice, and making his vision a reality to Change the Whirled."
The former NFL player's portion of the proceeds from the flavor will go toward his Know Your Rights Camp, the organization he founded in 2016 "to advance the liberation and well-being of Black and Brown communities." The best part is that this is not just available for a limited time. Change the Whirled will be available in stores in 2021 as a full-time flavor. Who's ready to kick off the year by digging into a pint of activism?!
Image Source: Ben & Jerry's