So Billie Eilish's Dog Shark Had to Get Surgery After He Swallowed an Entire Octopus Toy
"What are you eating?!" has been a key part of the Dog Owner's Vocabulary™ for ages and is often delivered with a certain level of annoyance, concern, and disbelief that is somehow always warranted, no matter the dog. Billie Eilish didn't even have the chance to utter the phrase when she realized that her 10-month-old pit bull puppy, Shark, had chowed down on something a little . . . unusual. "Last week, he's throwing up all over the house . . . not a good thing. But we're like, 'What the f*ck did this dude eat?! because he eats crazy sh*t — anything on the ground, doesn't matter what it is, he'll eat it."
Like most dogs, Shark has eaten his fair share of strange objects before, but something about his reaction this time around felt excessive. "Usually what happens is he'll eat something weird and he'll throw it right up and he'll be totally fine and move on with his day," Billie said in a series of Instagram Stories on Dec. 21. After observing him for a few hours, Billie realized Shark was only getting worse and decided to take him to the vet, where she learned that he had something stuck in his intestines. After leaving Shark at the vet overnight, Billie received a call on her birthday, Dec. 18, and was told that he'd need surgery. "Not great news, but also they were like: 'It's a common procedure. He'll be fine," she explained.
"You ready for this sh*t? This is what they pulled — they cut open his intestine and pulled this out, 'kay?"
A few hours later, Billie received another call from the veterinarian's office letting her know that Shark's surgery went according to plan and he was feeling much better. Curious, she asked the vet to send a photo of the object that had been stuck inside her puppy. "You ready for this sh*t? This is what they pulled — they cut open his intestine and pulled this out, 'kay?" The culprit? A six-inch-long stuffed octopus chew toy that looks almost inconceivably difficult to swallow. But Shark made it work, much to the chagrin of his digestive system.
"He swallowed it whole!" Billie added in complete disbelief. "You know the weirdest part about this sh*t? I've never f*cking seen that toy in my life!" Despite asking around, Billie's still not sure how Shark came across the toy, but she suspects he found it at the dog park and decided to swallow it to claim it as his own. "This all could have been avoided if he hadn't f*cking swallowed a f*cking stuffed animal whole! He's such a f*cking idiot, but I love him."
Following his operation, Shark has to wear a cone for two weeks and take medication, but Billie is thrilled to be reunited with her pup after four long days apart, and Shark's little squeals of delight were proof that he's also happy to be home. See photos from Billie and Shark's truly wild journey below.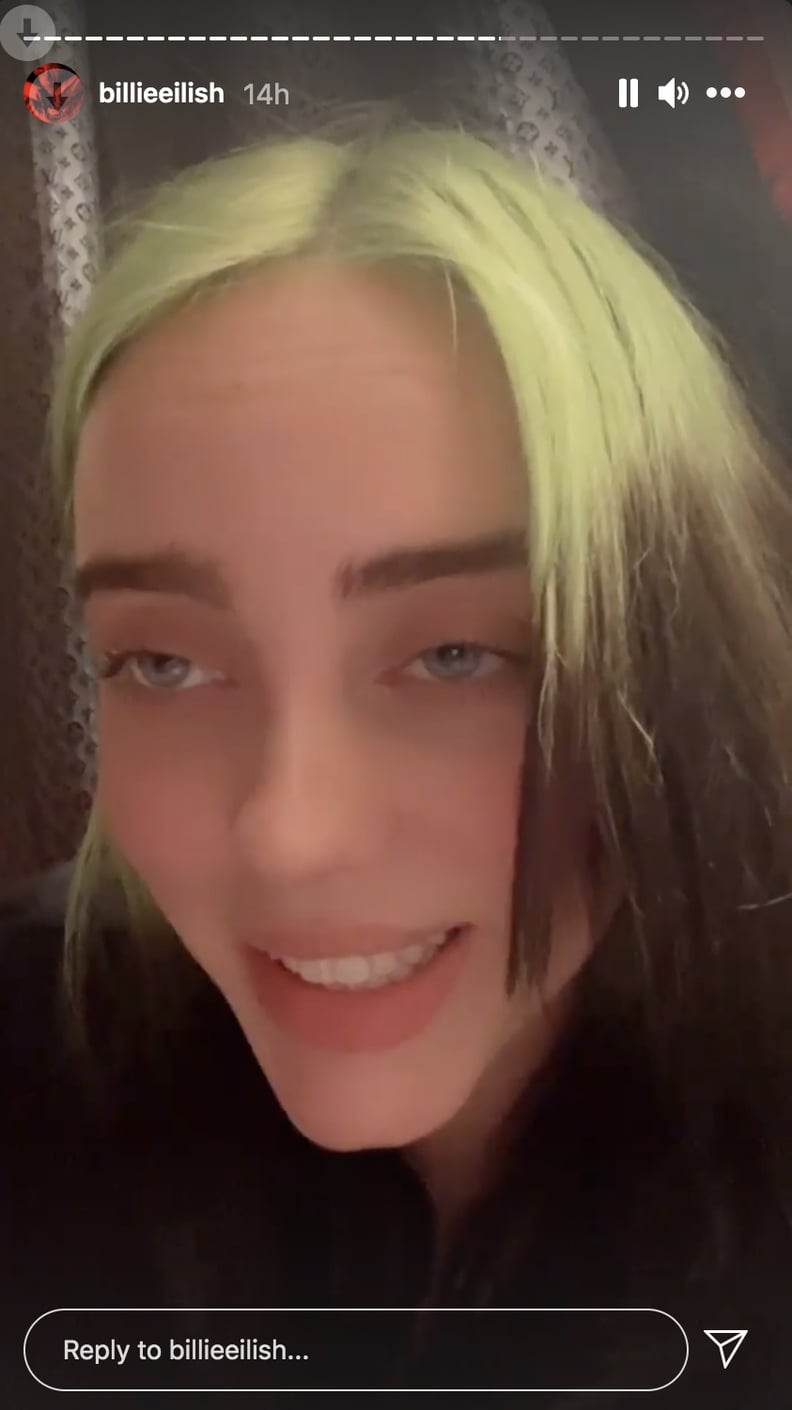 Billie Processing That He's Only 10 Months Old and Will Probably Do This Again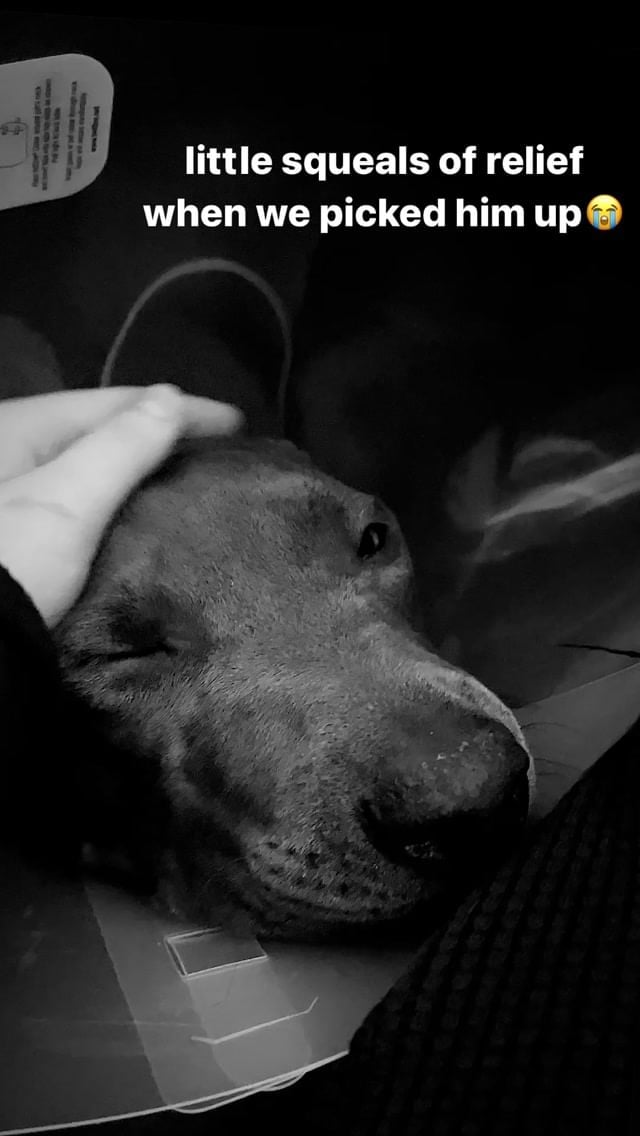 Shark Squealing in the Car on the Way Home, Happy to Be Reunited With Billie