As POPSUGAR editors, we independently select and write about stuff we love and think you'll like too. If you buy a product we have recommended, we may receive affiliate commission, which in turn supports our work.
It's a near-universal truth that dogs are the best — or at least, that's what any dog lover will tell you. Whether you've had a pup for a few months or a few years, you know how quickly they can become indispensable members of your family — and even more, just how special the memories you create with them really are.
There are so many cute ways to commemorate a person's bond with their dog — whether it be with a personalized piece of jewelry or a unique photo frame. And with the holiday season nearing, now's the perfect time to curate a gift guide for the dog-lover in your life. Shop now, and you can check off the dog-obsessed family member, friend, or coworker on your list long before the craziness of the holidays kick off (and all of the best gifts are gone).
Ahead, we rounded up the best gifts for dog-lovers, with products that range from dog pillows and treat dispensers to customizable collars and even cool DNA tests so you can learn more about your pup's lineage. Furry friends make for the most trusted companions, and all of these gifts provide a great way to show the world just how much we love them.
— Additional reporting by India Yaffe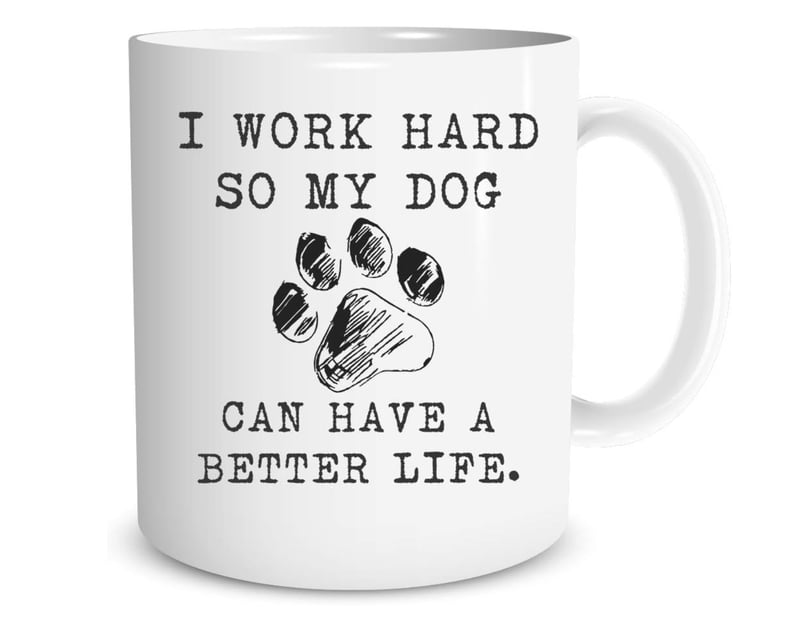 Dog Mug
"I Work Hard So My Dog Can Have a Better Life" Mug ($12)
If there's a new pet parent in your life, gift them this funny mug. Having pets can oftentimes feel like a full-time job within itself and this quirky kitchen product depicts that struggle perfectly.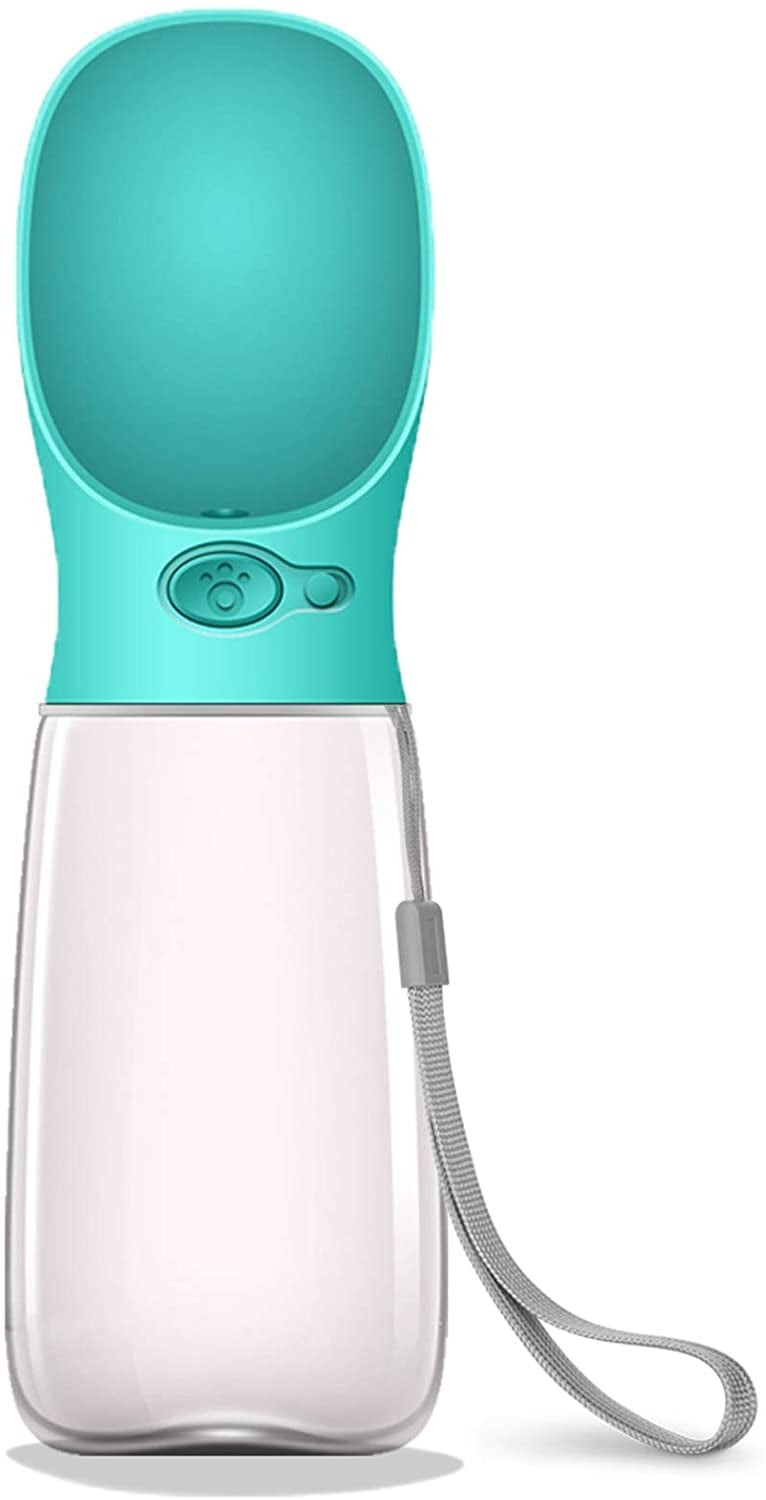 Dog Water Bottle
MalsiPree Dog Water Bottle ($20)
This product is seriously genius. If your dog-loving friend enjoys taking their pup outdoors on hikes and long walks, then get them this dog water bottle to help keep their furry friends happy (and hydrated) while on the go.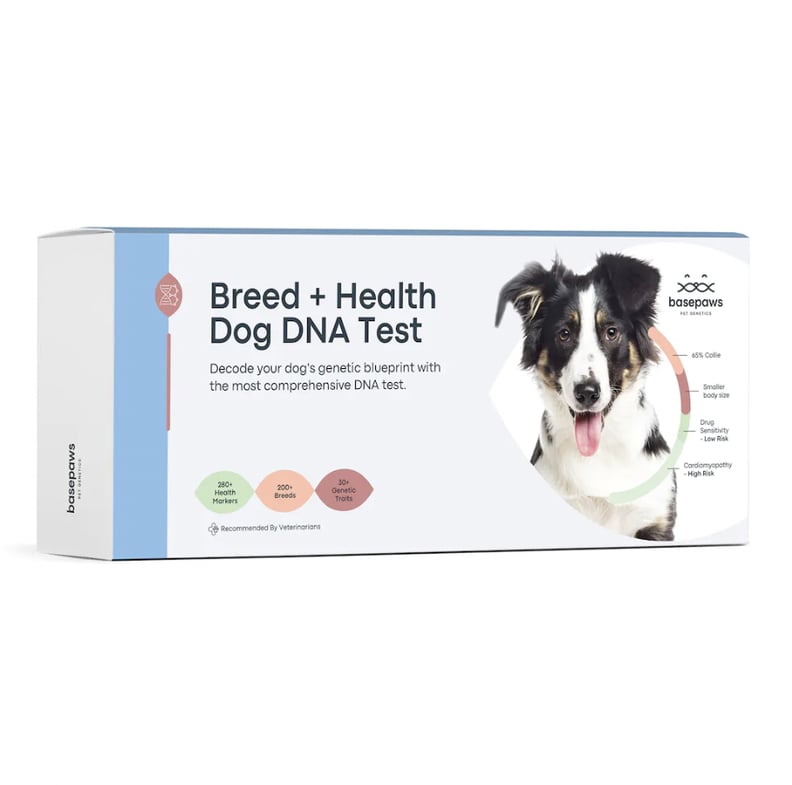 Dog DNA Test
Basepaws Breed + Health Baseline for Dogs ($85, originally $149)
If they've ever been curious to learn more about their dog's genetics or biological makeup, get them this cool DNA test kit. The advanced DNA test includes unique health insights and markers that'll help them get to know their pets on an even deeper level.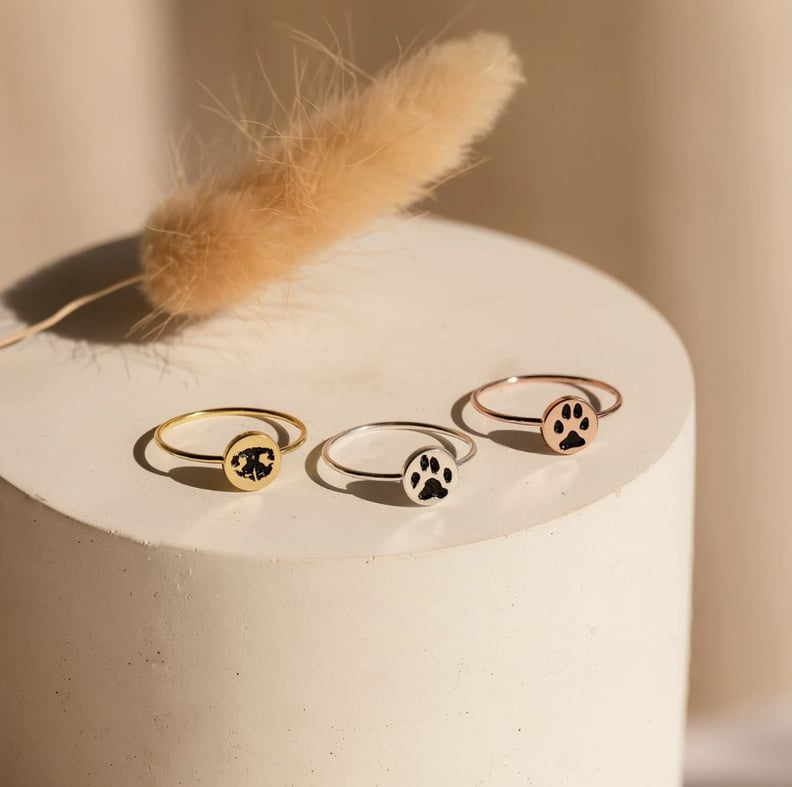 Paw-Print Ring
Custom Paw-Print Ring ($20, originally $29)
For something that's equal parts sentimental and stylish, get them this dainty paw-print ring. The accessory is customizable, so it's easy to make the piece unique. Plus, it's available to shop in several different metals, so you can get the style that's best suited to your recipient.
Smart Dog Camera
Furbo Dog Camera ($197)
Ever wondered what your pet gets up to when they're home alone? With this cool dog camera, you can find out exactly that and give them treats while you're away. The Furbo syncs up directly to your smartphone, so it's easy to monitor your pooch's movements and reward them for being the best boy (or girl) from afar.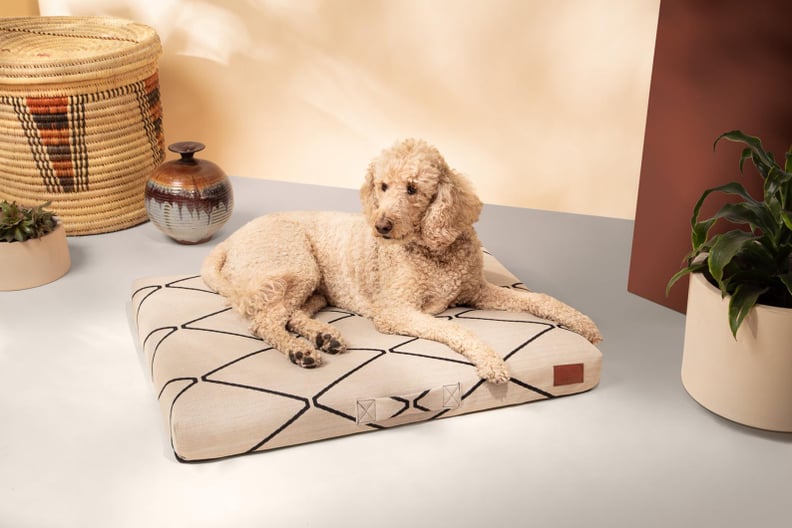 Elegant Dog Bed
Altuzarra x Etsy Dog Bed and Cover ($75)
This dog bed will be a great gift for dogs and decor-minded owners alike. While pet beds typically stick out like an eyesore in the home, this stylish product is designed to look more elevated, so it'll add to your home space rather than take away from it.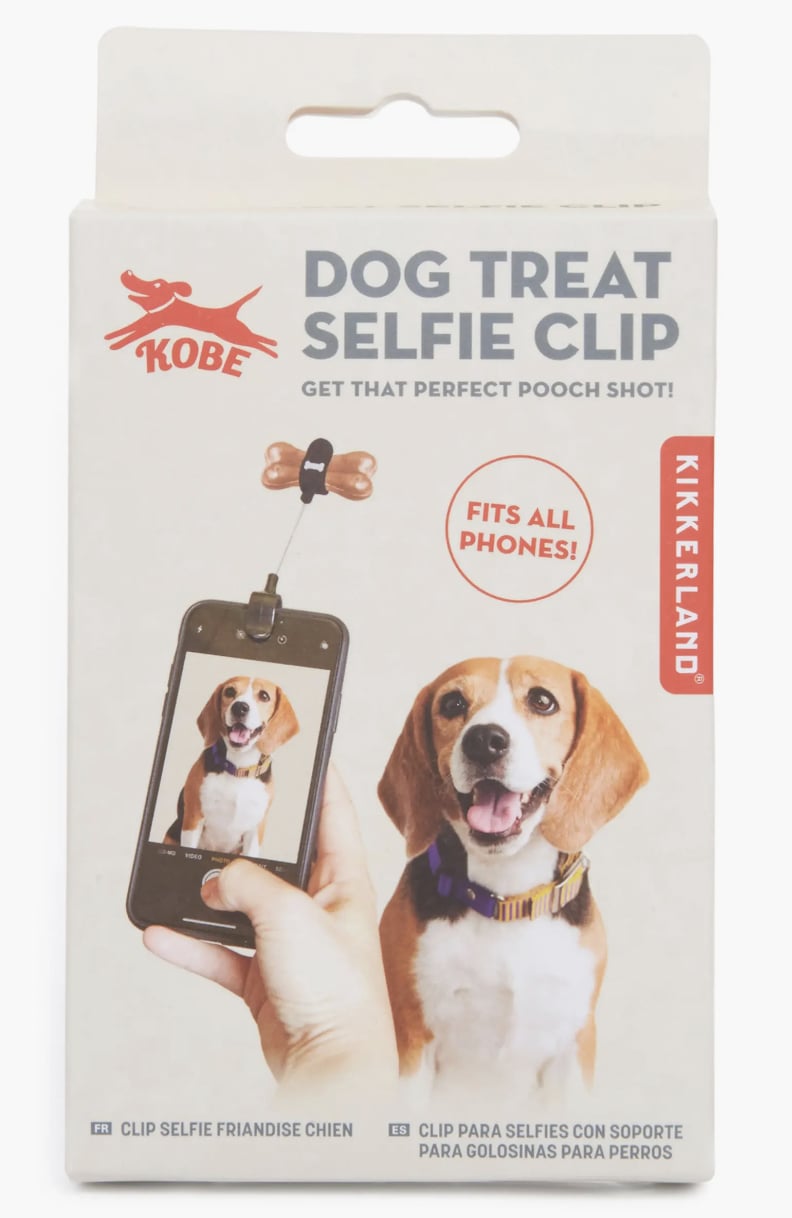 Dog Treat Selfie Clip
Kikkerland Dog Treat Selfie Clip ($6)
With this funny treat selfie clip, your friend will never have to worry about hassling their dog for a cute picture again. The clip-on product attaches seamlessly to a smart phone and sits just above the camera, so they'll be able to take endlessly cute pics of their pup and even treat them for their good behavior afterwards.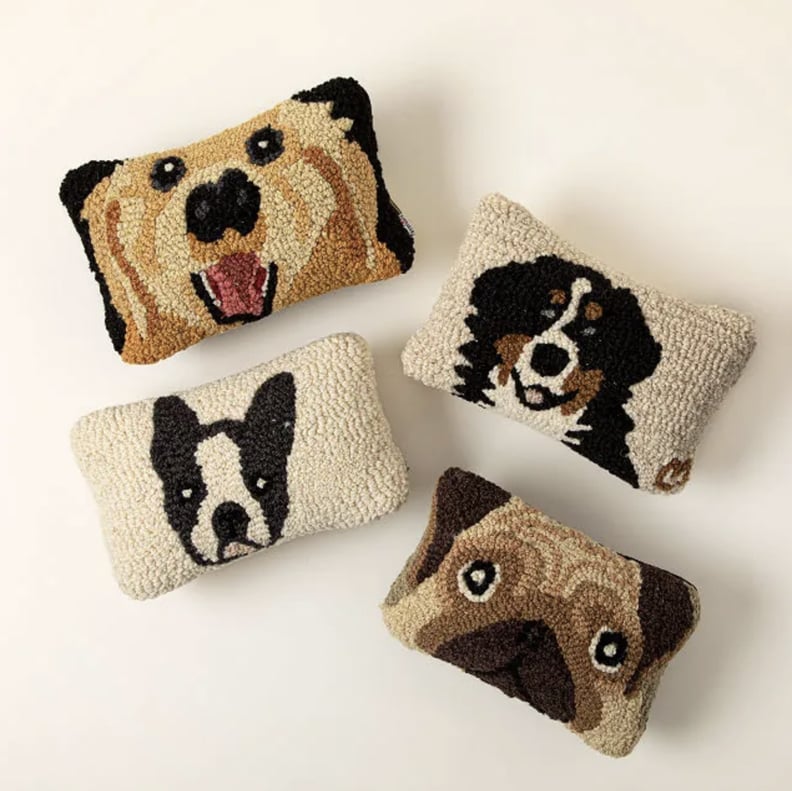 Stylish Dog Pillow
Uncommon Goods Dog Face Pillow ($38)
BRB, just adding every one of these pillows to our digital shopping carts. In all seriousness, this dog face pillow is seriously unique, and it's also bound to make a funny addition to any home with its plush design and soft weave.
Personalized Dog Christmas Stocking
Personalized Dog Christmas Stocking ($26)
Everyone deserves to receive gifts during the holidays. Your loved one will be able to treat your loved one like the part of the family they are by hanging this cute stocking over the fireplace (or anywhere in the home). Plus, they can even fill it with milk bones.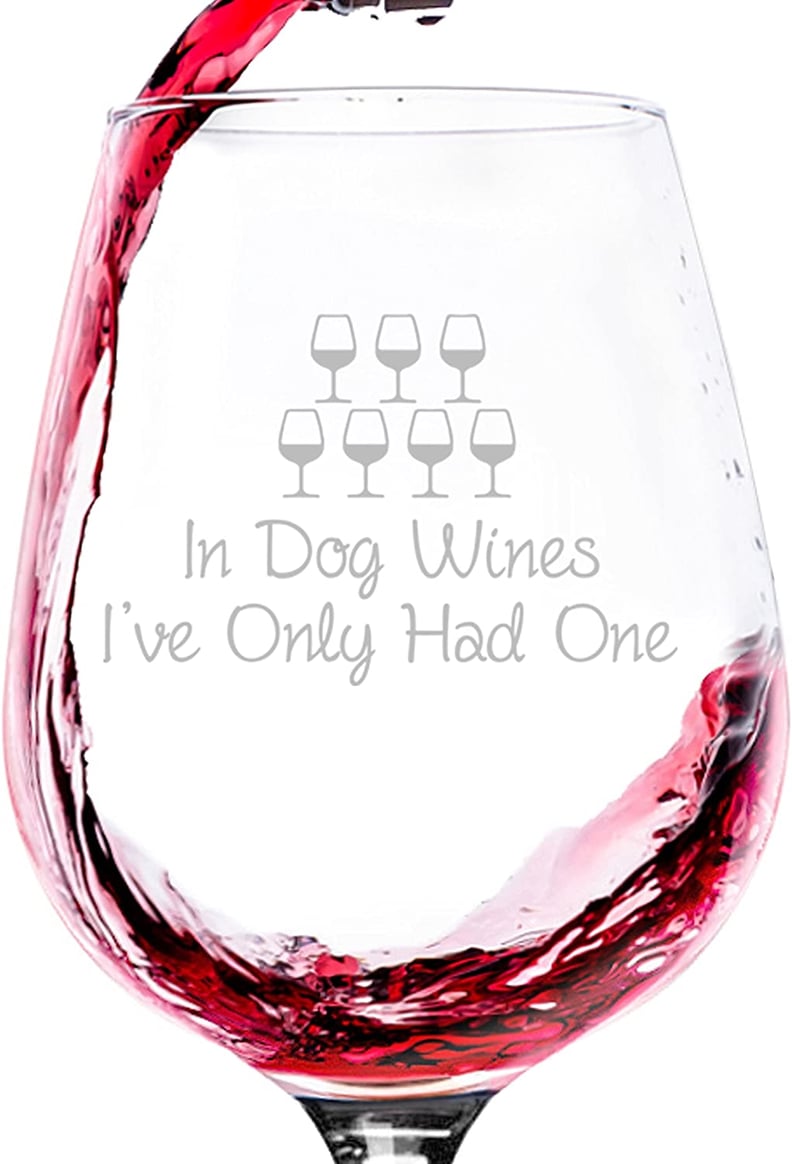 Funny Wine Glass
In Dog Wines Funny Wine Glass ($17, originally $19)
This funny wine glass speaks to us on a very real level. The product makes for a great gag gift, especially if you're looking to get something unexpected for any upcoming gift exchanges.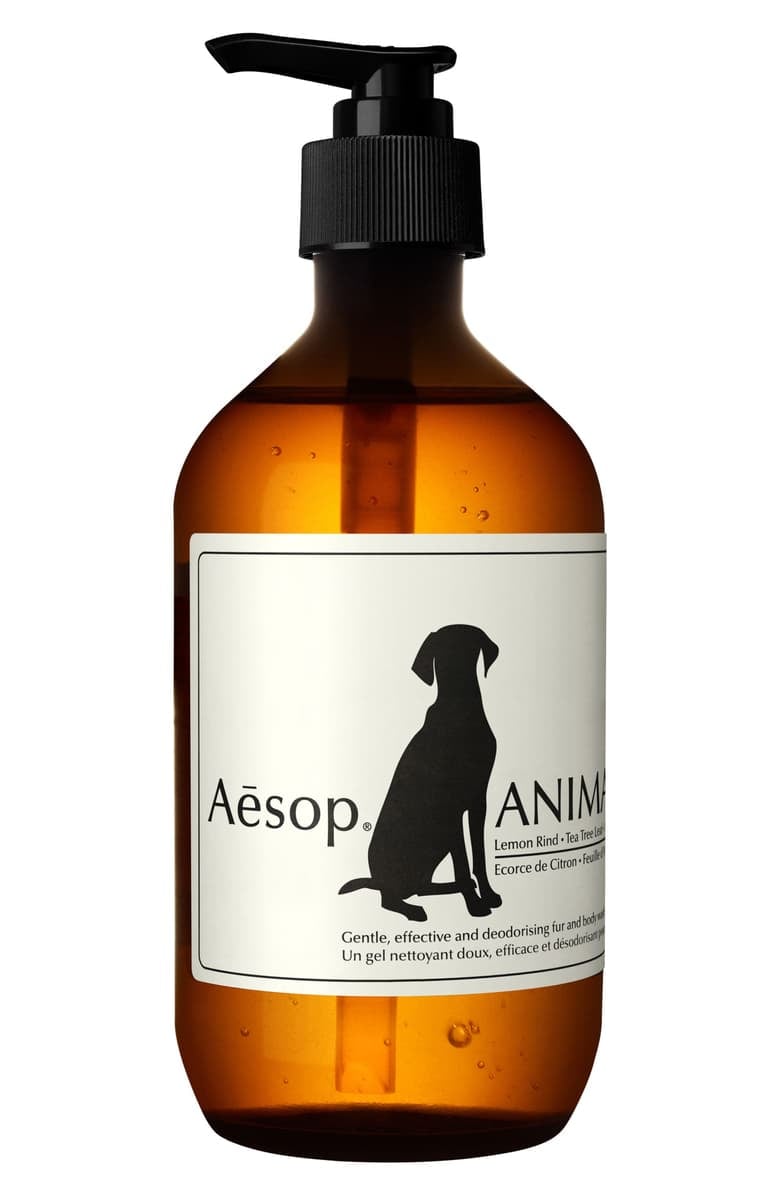 A Luxurious Animal Wash
Aesop Animal Wash ($39)
If your friend a wee bit bougie? It doesn't get much more elegant than this animal wash soap from Aesop. Giving your dog a bath definitely isn't always the most enjoyable task, but at least with this fancypants soap it'll feel a little more luxurious.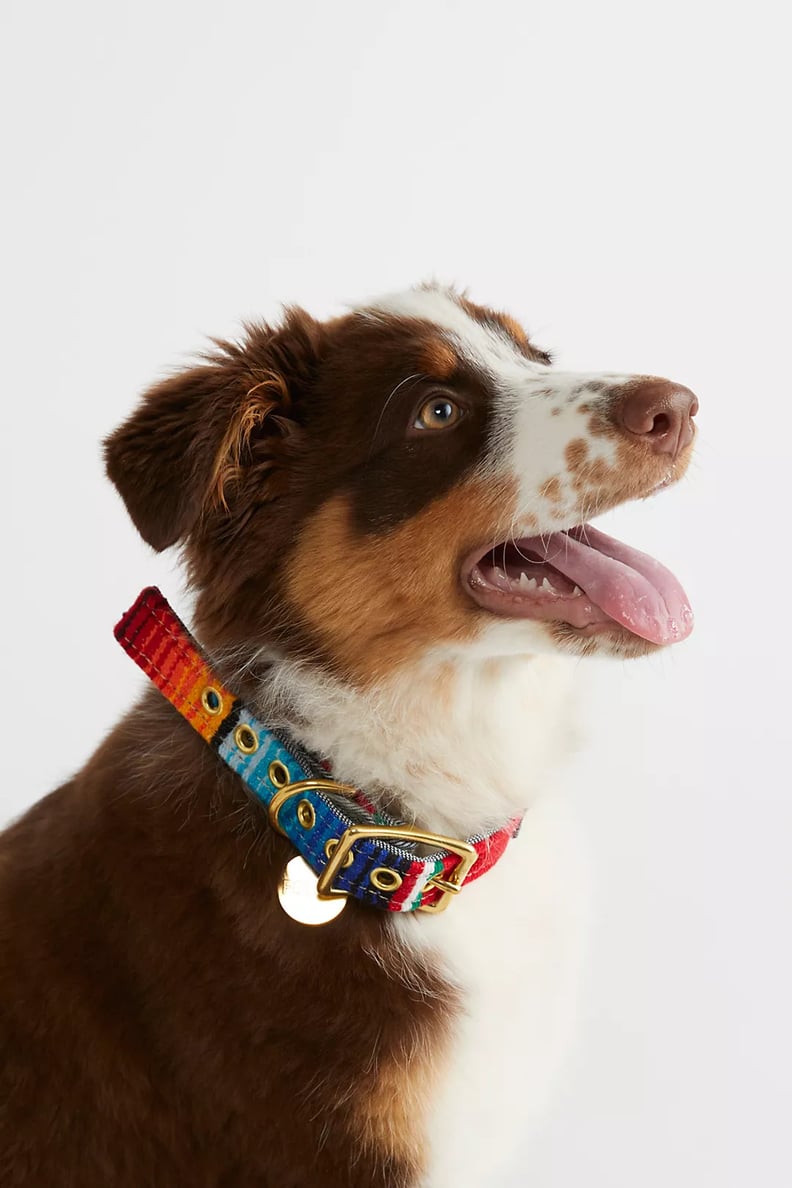 A Cute Dog Collar
Found My Animal Vintage Canvas Collar ($50)
This stylish dog collar is an accessory worth wagging about. The product has a colorful design that's bound to stand out on any pup, regardless of their fur color. It's available to shop in several sizes, so no pooch will be left behind.