Anxiety isn't exclusive to humans — it can be a common issue in our beloved dogs, too. Anyone who's dealt with a shaking, cowering-under-the-bed dog during Fourth of July has an idea what an anxious pup looks like. It's obvious enough, in this circumstance, to see that your dog is anxious and scared. But there are a number of other indicators of anxiety in dogs that may go unnoticed if you're not looking for them. As with depression in dogs, understanding symptoms of anxiety requires a good understanding of your dog as an individual. That way, you can better tell what's normal behavior and what's not and what's reflective of your dog's personality, history, health, and preferences.
Keep reading for more visible signs of anxiety in dogs, ways of supporting them, and resources to help both you and your dog live your best lives.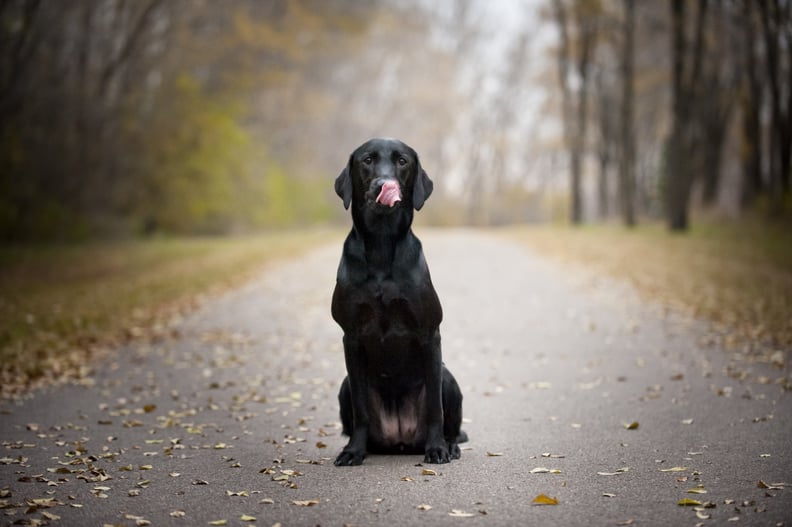 Know the Signs of Anxiety in Dogs
"Anxiety is a dog being overwhelmed with things that scare them," says Michael Nichols, owner of The Dog Guy and professional dog trainer, CPDT-KA. He explains that many signs of anxiety in dogs don't stand out on their own but need to be understood within a larger context. A few common signs of anxiety may be pacing, cowering, panting when it doesn't make sense, licking their lips often, looking at something and looking away, staring behind them, excessive drooling, growling, and seeking to distance themselves from a person, object, or situation.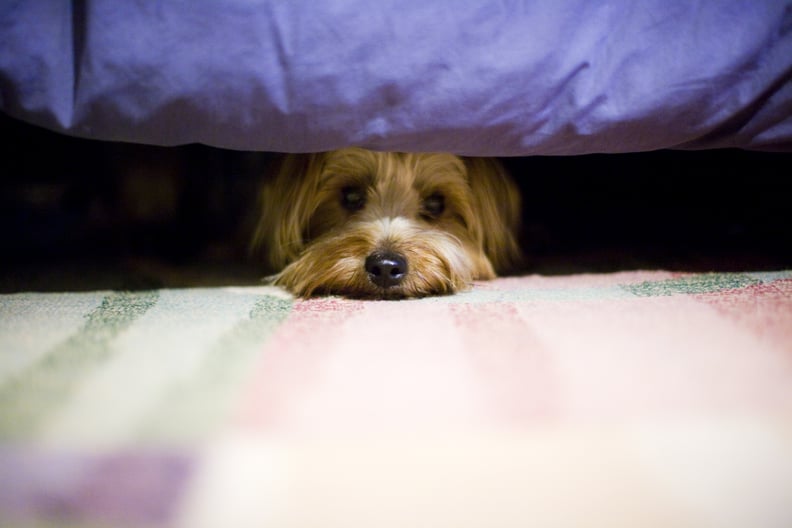 Find the Triggers
You can help your dog feel safe by reducing or removing the triggers of their anxiety. "Stop putting them in positions that cause anxiety," Nichols says. Identify the triggers that seem to set them on edge. Is it going to the dog park? Stop taking them. Are the airplanes flying over your home scaring them? Use a white noise machine to try calming them. Do they shake and cower when new people come to visit? Ask guests to ignore them (in other words, don't give them the attention that causes them anxiety).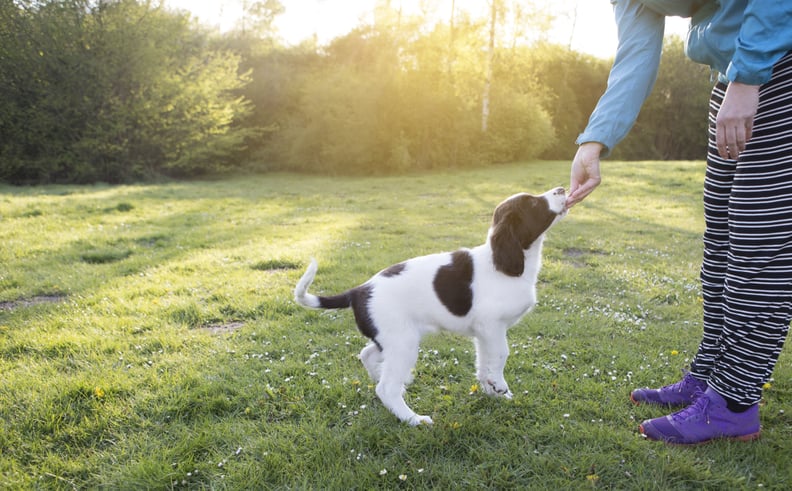 Go Back to the Basics
It's tempting to become fixated on what we see as "problem" behavior with our dogs, channeling our energies into "fixing" them. "Instead of looking at what we don't want dogs to do, work on what we do want them to do," Nichols says. Try strengthening their basic training with positive reinforcement. Knowing the basics helps all dogs, fearful or not, get through life. And while it may not be addressing stress behaviors directly, it may help prevent anxiety in the future and give dogs tools for coping with everyday life.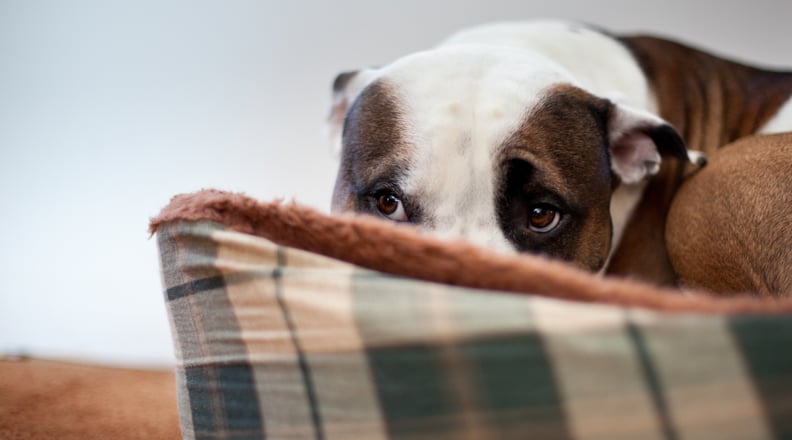 Listen to Your Dog's Behavior
Dogs are actually quite good at telling us what they're comfortable with and what they're not, Nichols explains. For example, with a dog who's anxious around new people: "Let the dog's behavior tell us when they're ready to interact with people," Nichols says. "Our job is not to hassle them until they come up to us and ask us to interact with them." By leaving a dog who is anxious about touch alone, it allows them to approach when and if they're ready, on their own terms. "And don't use food to get a dog to like you," he adds. Having guests or strangers offer treats to your anxious dog is not a safe approach for anyone, dogs or people.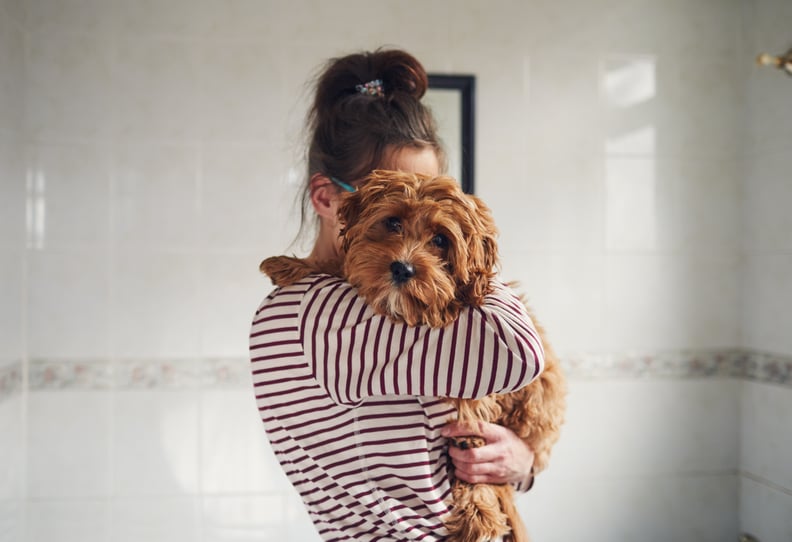 Set Reasonable Expectations
With regard to helping your dog with anxiety, it's important to ask yourself, "What's your long-term goal?" Have reasonable expectations for what your dog is able to do. "Your goal should be improvement and not finding a cure," Nichols says. A good goal is one that helps your dog be happier and less anxious — not specific activities that you want them to enjoy. Just because you have your heart set on your dog being a certain way (maybe a running partner or therapy dog) doesn't mean this is going to be reasonable for them. You may need to adjust or let go of your expectations.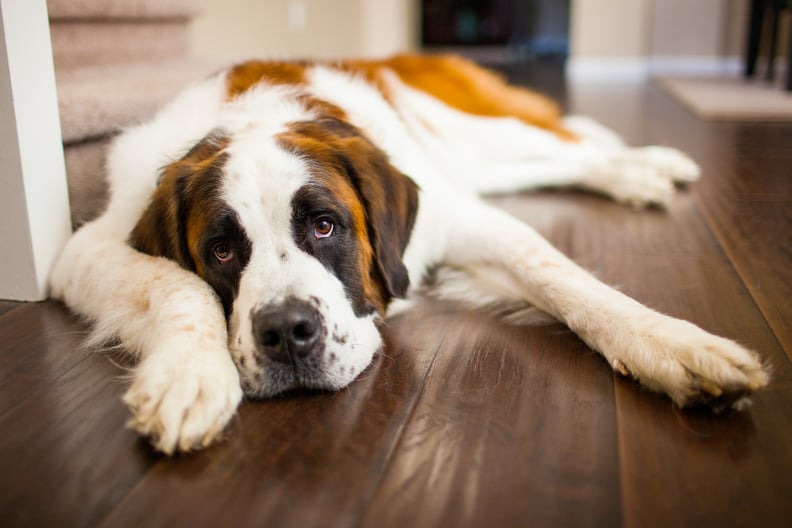 Debunk Myths
For example, saying "a tired dog is a good dog" is just not true. This applies to dogs in general but specifically when dogs are dealing with anxiety. "We won't be able to tire them out enough to get rid of anxiety," Nichols says. The amount of exercise a dog needs differs from individual to individual, as do energy levels, but we need to be careful assuming that activity is the way to deal with anxiety.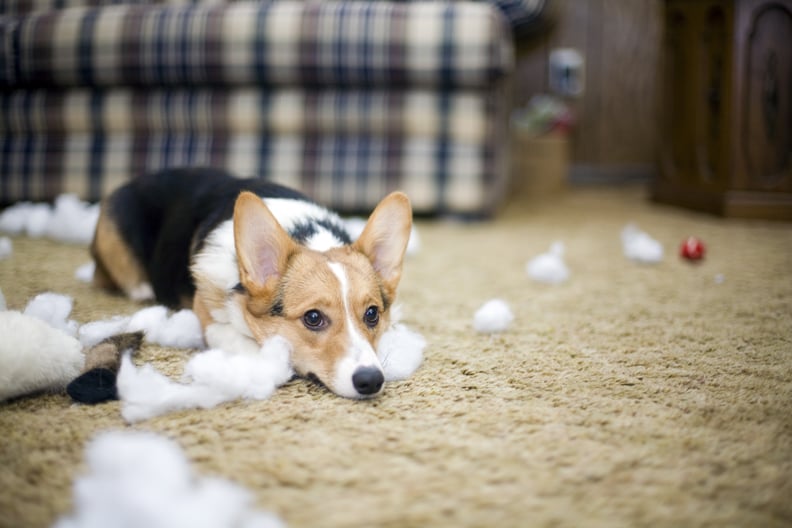 Seek to Understand the Why
"Why an animal does something matters," Nichols says. Part of your responsibility as a dog owner is to understand how a particular behavior functions in a dog's life. If a dog destroys a couch, for example, it may be for a number of reasons. But if anxiety is one of those, taking your dog for a run will not make it better. You need to understand why they do what they do and respond from there.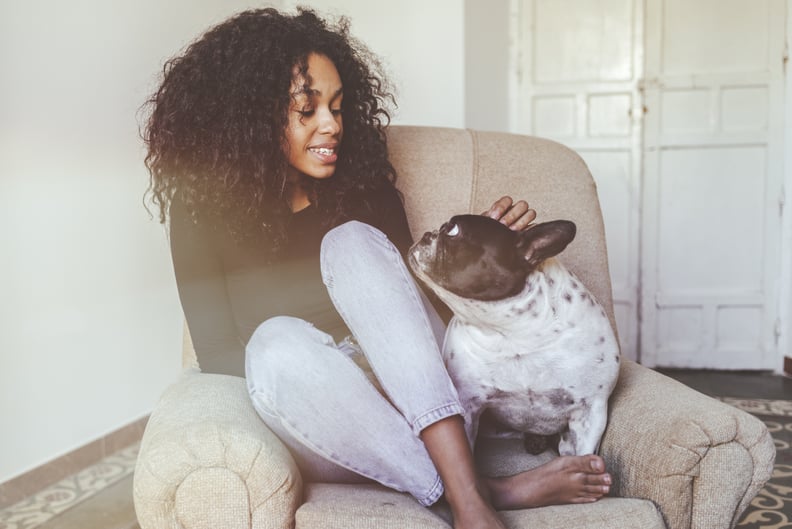 Work in Partnership
One of the best ways to help your dog with anxiety, according to Nichols, is by learning about classical conditioning — and putting this into practice through work with a professional, certified dog trainer. "It's not that it's harmful if you do it incorrectly," Nichols explains, "It just won't work as well." You and your dog will both be frustrated, whereas a qualified dog trainer will help you both find what works. And of course, having a partnership with your dog's vet is always advisable. Discussing the option of a behavioral medication with your vet to help your dog cope with anxiety may also help with training.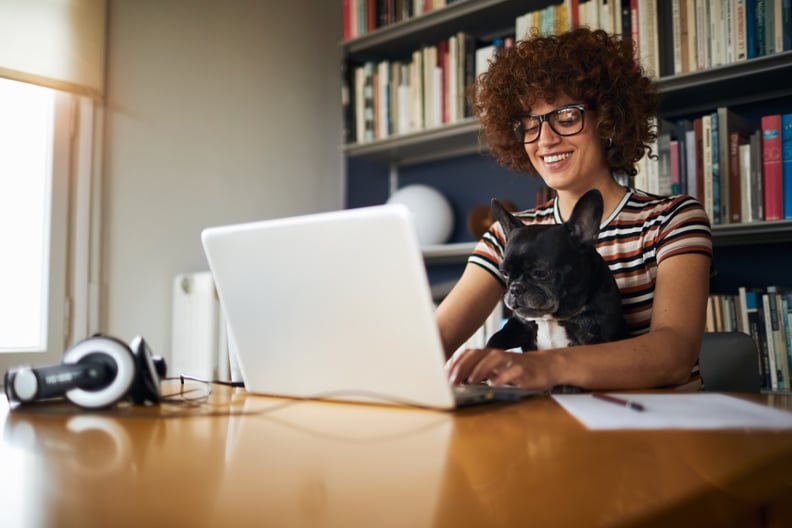 Search Out Solutions
Even if you can't afford a professional dog trainer, there are excellent resources out there that can help. Nichols, who has a wealth of information on his own website, recommends two of his favorite books for helping dogs with anxiety: The Cautious Canine, by Dr. Patricia McConnell and A Guide to Living With And Training a Fearful Dog, by Debbie Jacobs. The more you know as a dog owner, the better equipped you'll be to help your dog cope, and hopefully, thrive.