Man Looking For Older Dog Adopts a 13-Year-Old Dachshund
A Man Adopted a 13-Year-Old Dachshund Who Promptly Fell Asleep on His Lap, and Yep, Perfect Match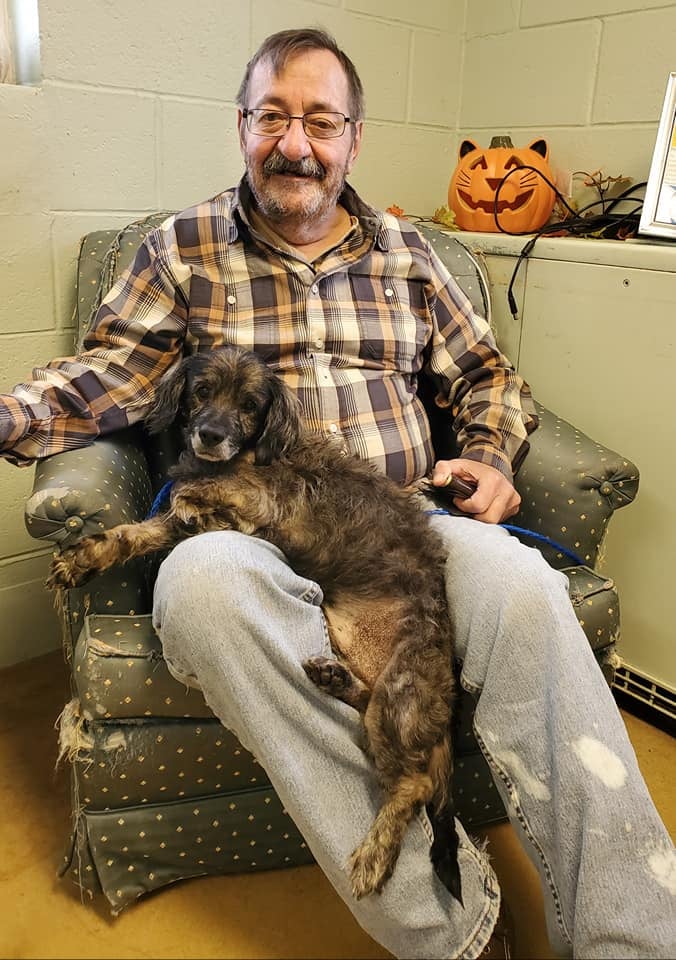 On Oct. 25, a man walked into the Pennsylvania SPCA Danville Center looking to adopt an older dog in need of a home and ended up leaving with a dog that could just be his perfect match. Upon making his request, the man was paired with Jack, a 13-year-old Dachshund mix "who has dental disease, a heart murmur, and typical old man lumps/bumps." Without so much as blinking, the man said, "He's perfect, I'll take him. What vet do you recommend I take him to?"
And just like that, a bond was formed. But that's not where the sweet story ends. "Jack curled up on his lap and caught a nap while they both patiently waited for the paperwork to be processed," reads a Facebook post from the shelter. "This is what animal welfare is all about. Falling in love, giving second chances to those who need it most, and finding the heroes in humanity. Happy tails Jack! We couldn't be happier for you!"
Aaaaand cue the waterworks. Congratulations on your new fur-ever home, Jack!