Maxbone Makes Everything My Dog Needs to Travel, Starting With This Stunning Carrier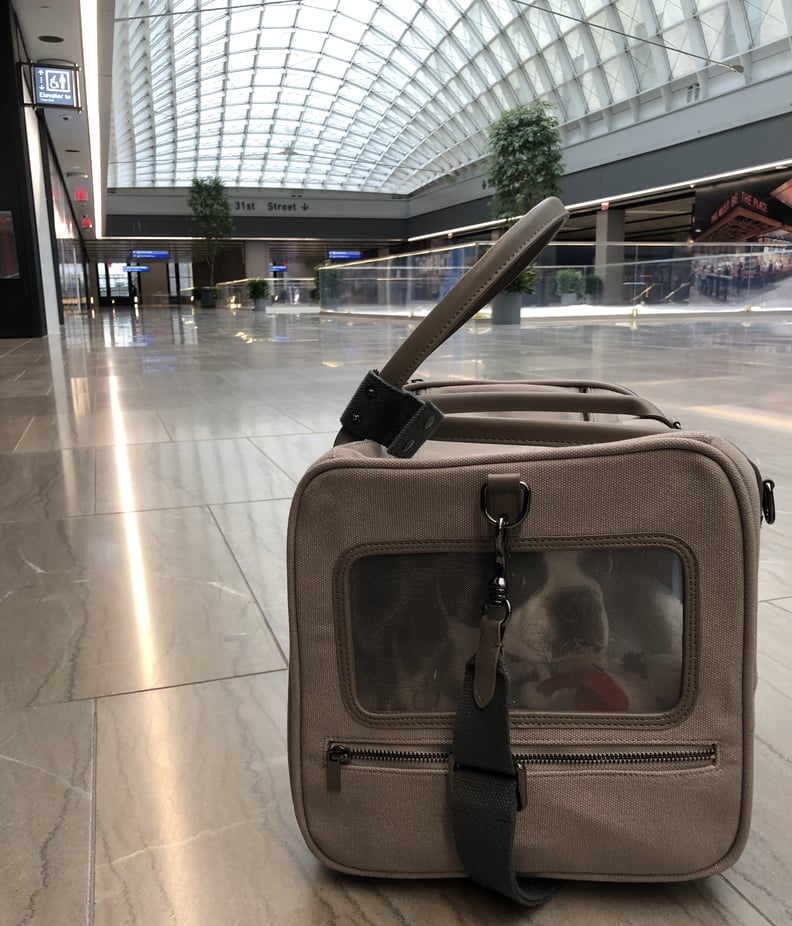 POPSUGAR Photography | Morgan Ashley Parker
POPSUGAR Photography | Morgan Ashley Parker
As POPSUGAR editors, we independently select and write about stuff we love and think you'll like too. If you buy a product we have recommended, we may receive affiliate commission, which in turn supports our work.
Before coronavirus turned the world upside down, I had planned a two-month stay in Rome to refresh my Italian and was, of course, intending to bring my dog. But, there was only one problem (other than the aforementioned pandemic): while I enjoyed a recurring daydream about strolling down Via del Corso with gelato in one hand and Beau's leash in the other, I was practically kept up at night thinking about the prospective flight over. You see, put my sweet angel in an enclosed carrier . . . and all bets are off.

On our last two trips, after his initial whimpers were ignored, he escalated right to something akin to a screaming human child. I thought since that bag had flaps to block the light, it would be cozy and dark like his favorite hiding spot under the couch. I was wrong.

I honestly expected to need prescription medication for both of us on our next vacation. But, since we didn't need to test that theory out at all in 2020, when I finally headed to see my parents after a year and a half, I tried out Maxbone's Global Citizen Pet Carrier Bag as his third strike. Amazingly, my Boston Terrier happily rested inside with minimal panting and whimpering and, unsurprisingly, the beautiful bag got me a bunch of compliments, too. We're sold, but read on to see exactly why I'd consider this an essential investment piece for anyone who plans to travel with a small pet.
My First Impression of the Maxbone Global Citizen Pet Carrier Bag
As someone whose number-one weakness is purses, I will readily admit that most dog carriers leave a lot to be desired in the fashion department. Whether they're made of cheap-looking material that barely feels stronger than a nylon gym bag, or they scream "there's a dog in here" with bone-shaped designs and obvious black mesh, they're not really a style match for me.

This Maxbone Global Citizen Pet Carrier Bag is none of that. It's made of a heavyweight cotton canvas and could almost be mistaken for a human tote, especially if the mesh-windowed side is facing my body. But, even though it's immediately obvious it's made of luxe materials (including genuine-leather trim and a faux-sherpa bed inside), it only weighs 3.5 pounds.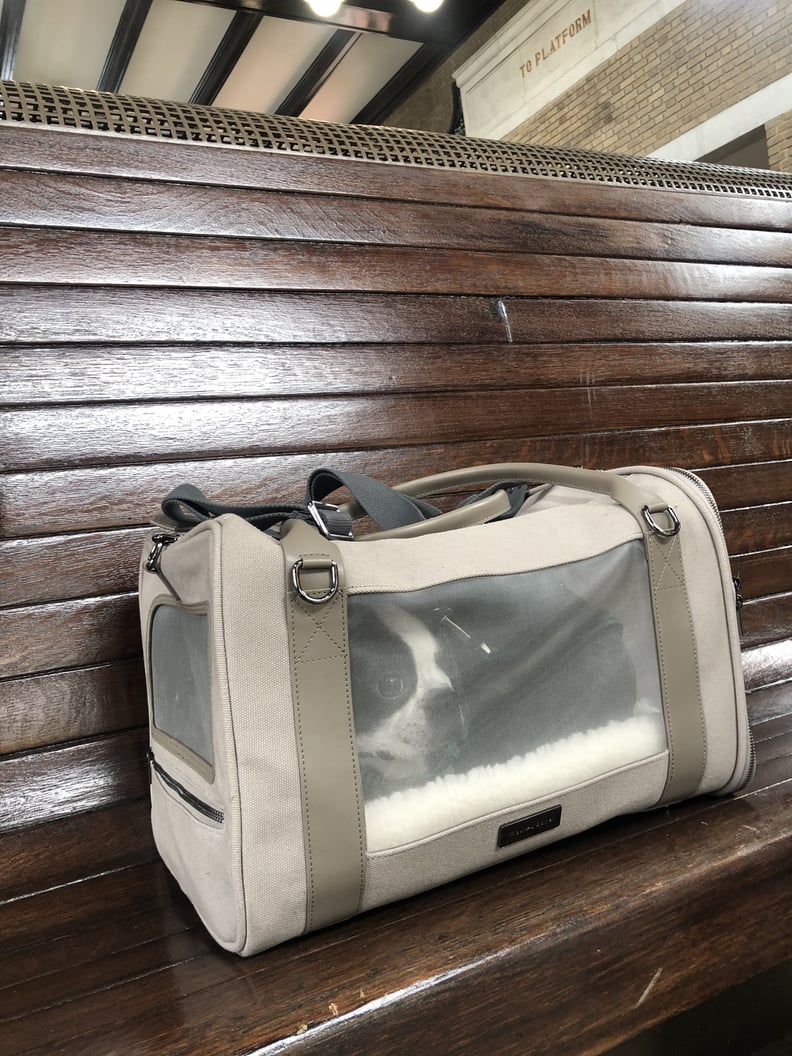 Beau's First Impression of the Maxbone Global Citizen Pet Carrier Bag
As Beau loves to rest on his faux-sherpa bed at home, this layer went a long way in keeping him cozy. While it's common to find in other bags, this one was much thicker and softer than I've felt before, and the lining came up much higher on the sides. That meant he could prop his chin and snuggle up on it like he does at home.

I'm also betting, because he could easily see out of the ventilated panels on three sides, he didn't freak out as much. In fact, I caught him pressing his nose all the way against the soft mesh, so he could see and smell me — or the bagel I was eating — during the train ride. The weave is so tight, it doesn't seem easy to puncture, even if he was inspired to try to claw his way out, and the seams are sewn down well, so there are no tempting rough edges to chew either.

Without a doubt, I'm sure he loved that zippered pocket the most as it was the perfect size to fit a handful of his favorite Portland Pet Food Company pumpkin biscuits and the Petlab Co. chicken-flavored calming supplement I stashed in there, too.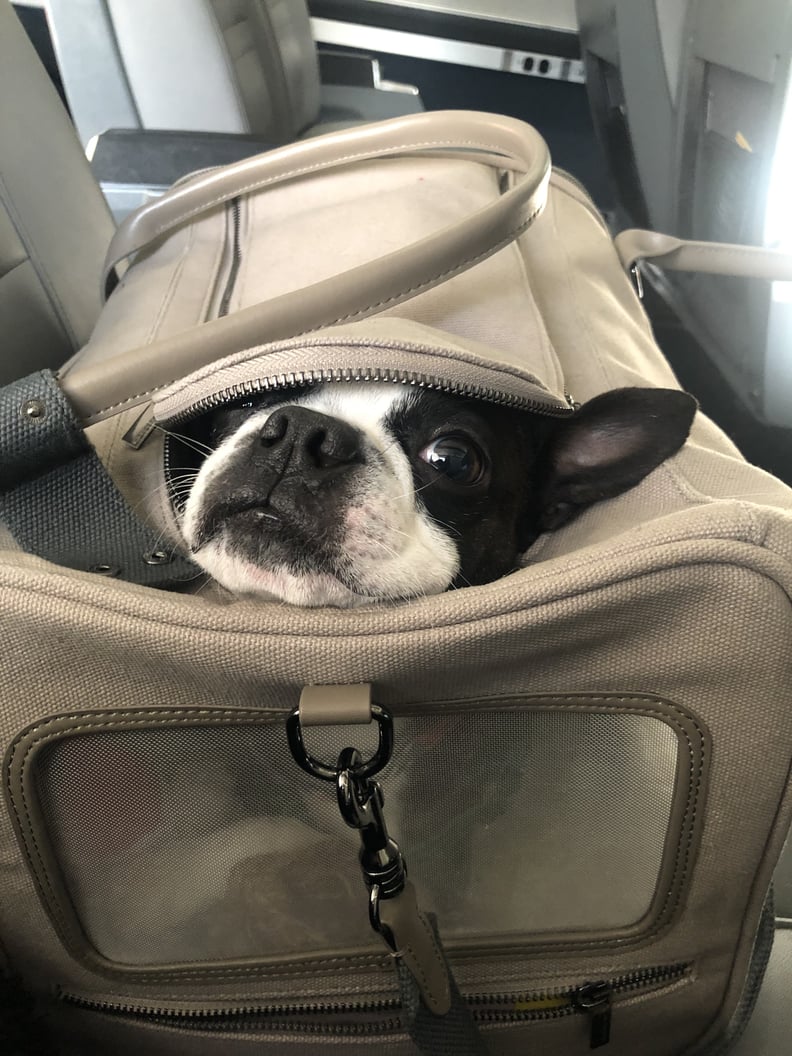 Why This Will Be Our Go-To Bag . . . Whenever We Do *Actually* Make It to Italy
When we do finally board that plane to Italy, I'm sure this carrier will have held up no matter how many trips happen between now and then. Much like a quality piece of luggage, if you factor in buying several bags after ripped seams, holes, broken handles, or busted zippers, this is a one-and-done item that lasts for years to come.

Plus, its airline-approved size fits under the plane seats (and the top edges can smoosh down as needed), and my 13-pound dog was able to turn around with no problems with space to spare for a toy and a bone, too. I love the fact that the pocket can also hold a phone, my slim wallet with ID, and a boarding pass along with treats, so there's easy access to those essentials when juggling an actual purse, this bag, and a carry-on suitcase at the airport.

I let Beau peek out — and air out — on the way back since he did an impromptu dive into my parents' pool when I let him run off steam before we left for the station. Good thing that soft lining could be removed and tossed in the wash when we got home as he was still wet when we boarded. However, I'm definitely thinking I need to invest in the brand's life jacket next since, not only are there lakes on my to-go list outside of Rome, I wouldn't put it past him to try to leap into the Trevi Fountain.

Ahead, find this bag, a doggie-size life vest, and other Maxbone travel-related goodies, so you can take your own furry friend on the adventure of his life this summer and beyond.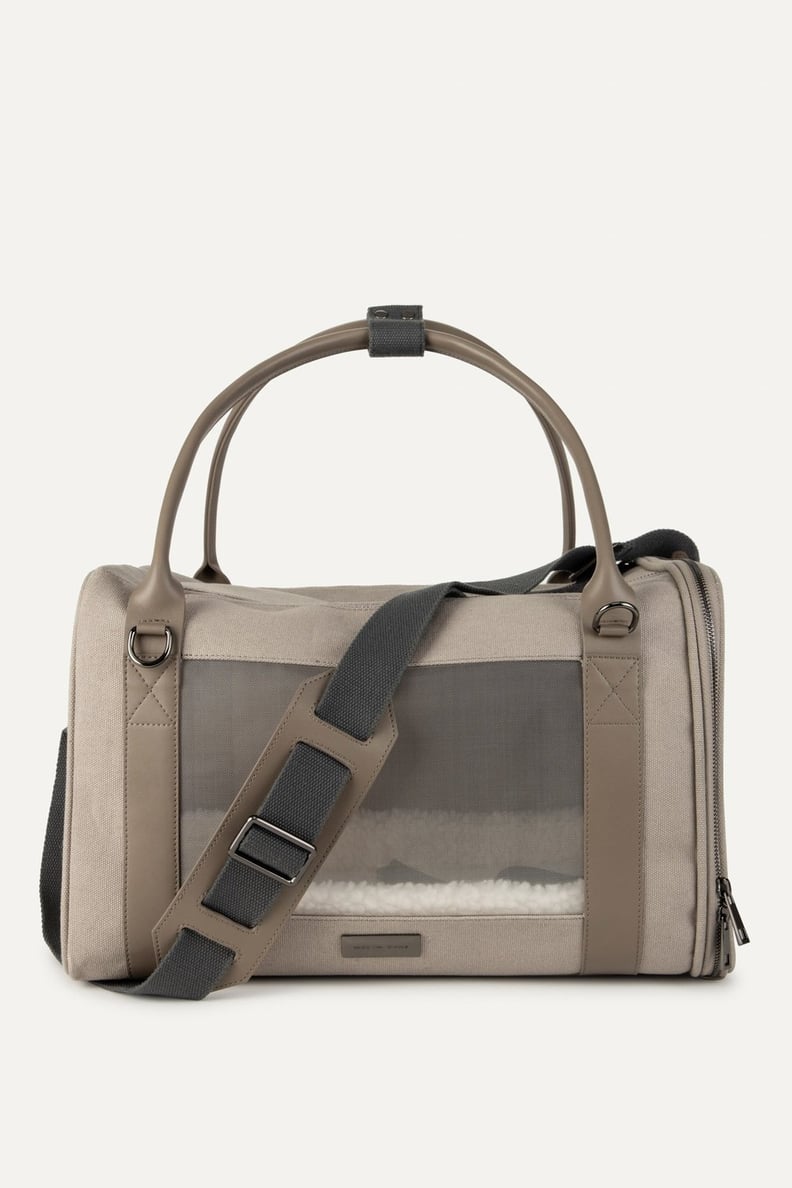 Maxbone Global Citizen Pet Carrier Bag
Maxbone Life Jacket
Coming in six sizes, we'll definitely need to invest in this Maxbone Life Jacket ($85) for upcoming beach or pool time, so I can have peace of mind if he decides to take a dip when I'm not looking.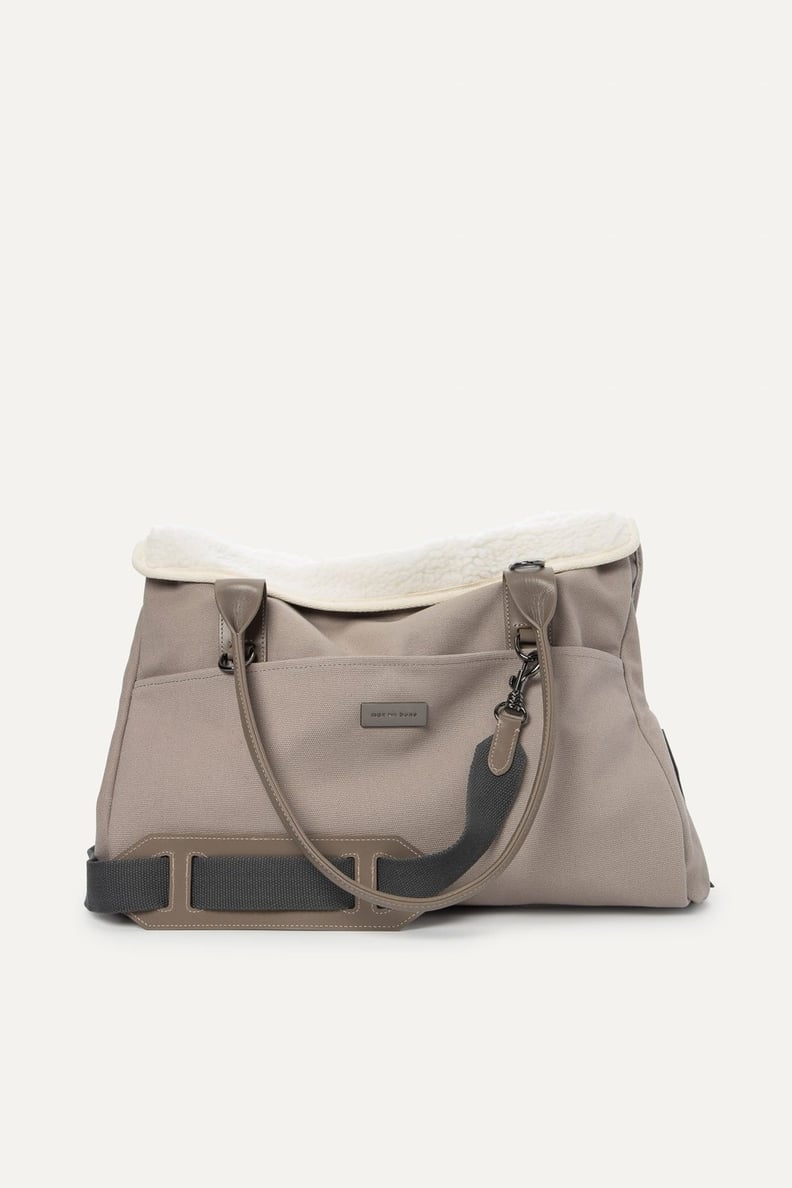 Maxbone City Carrier Bag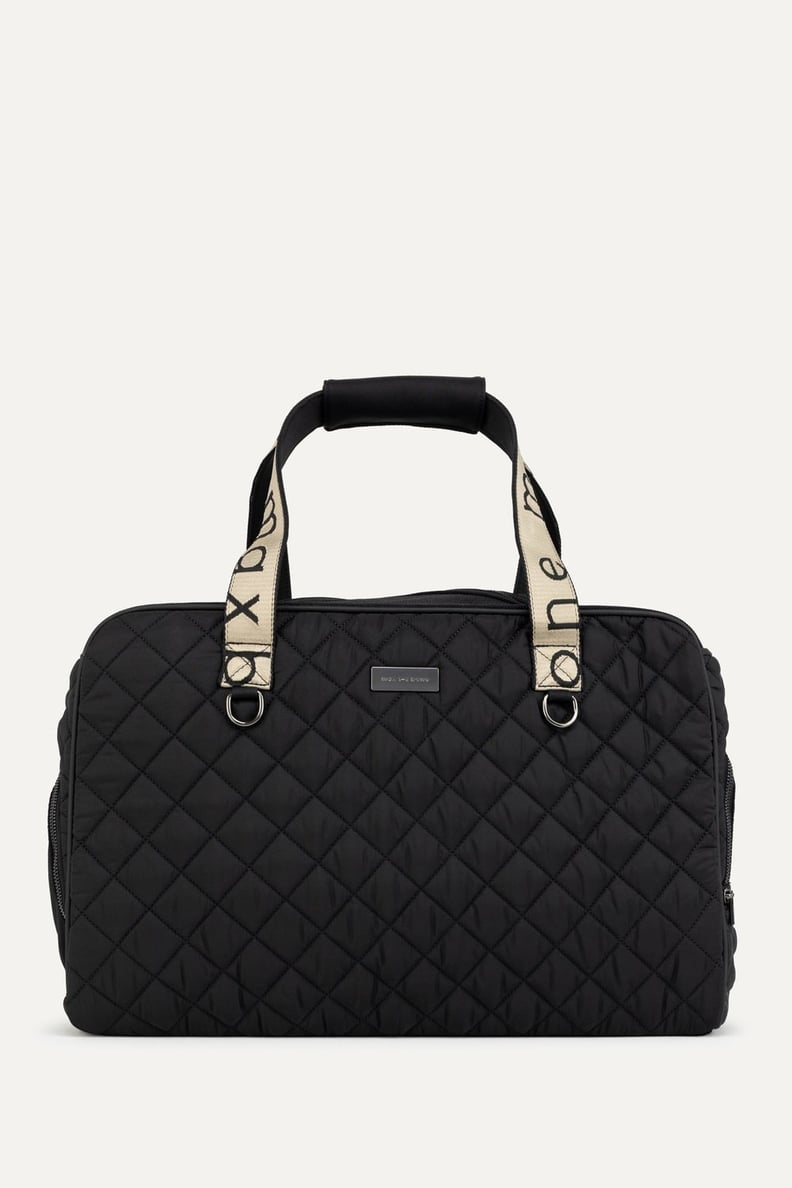 Maxbone Sport Carrier Bag
This Maxbone Sport Carrier Bag ($260) may be mistaken for a purse, so it's the one to pick if you want your pet to be stealth mode.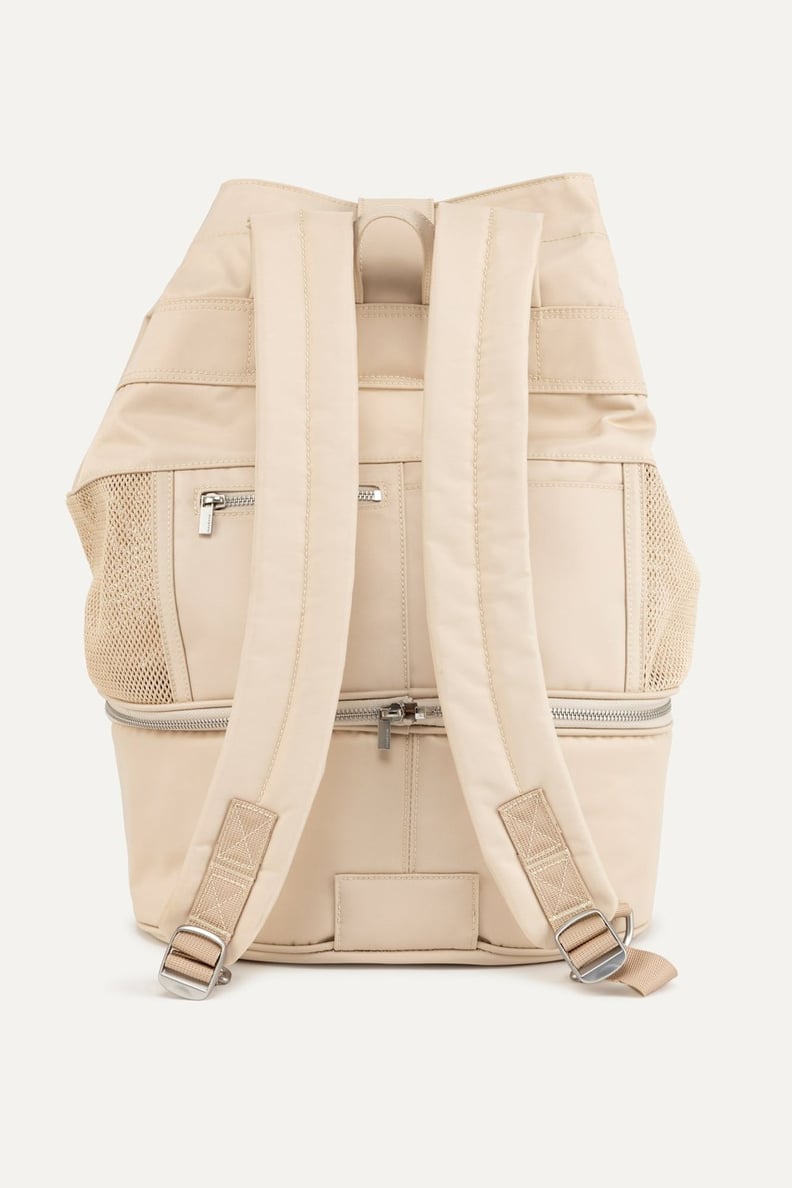 Maxbone Extra Mile Rucksack
This new Maxbone Extra Mile Rucksack ($195) works well for hikes or bike rides as it slings small dogs up to 15 pounds right on your back (and doubles as a little bed when zipped apart, too).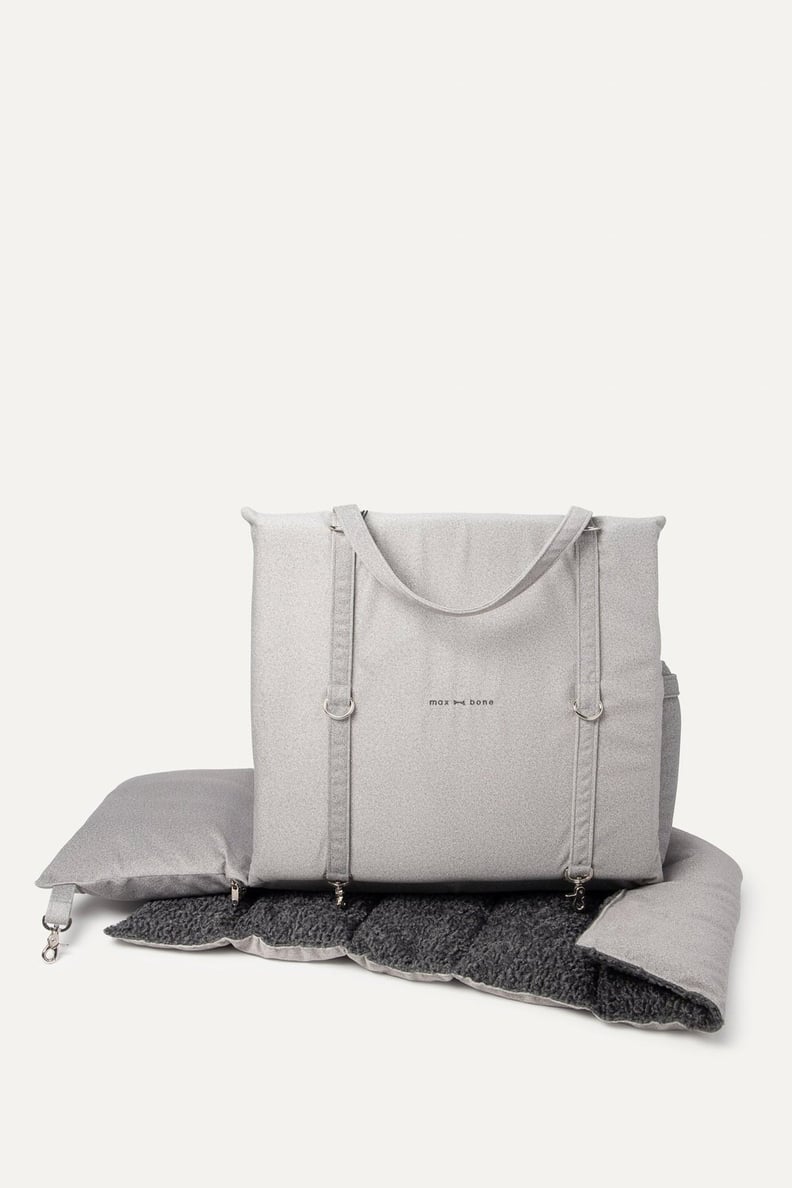 Maxbone Travel Home and Car Seat
If you spot a road trip in your vacation horizon, this Maxbone Travel Home and Car Seat ($380) clips into your car and can also serve as a den once you arrive at your final destination.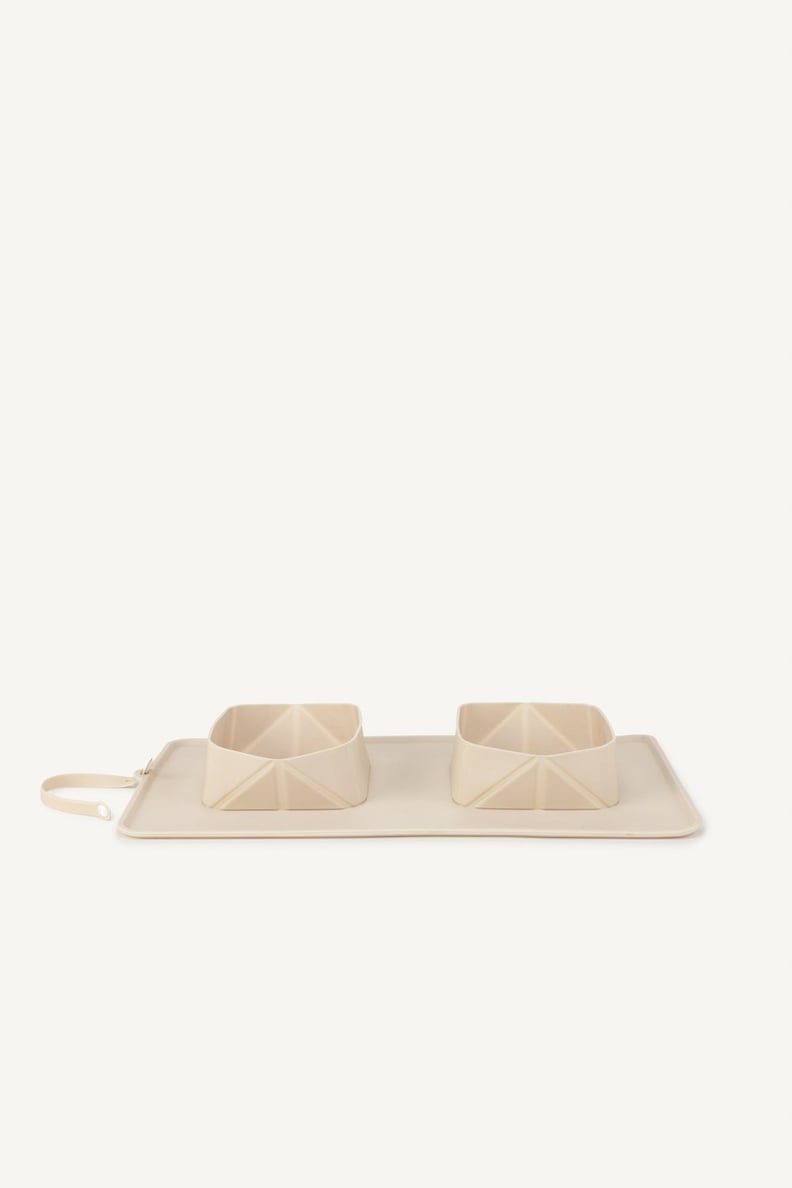 Maxbone GO! Portable Bowls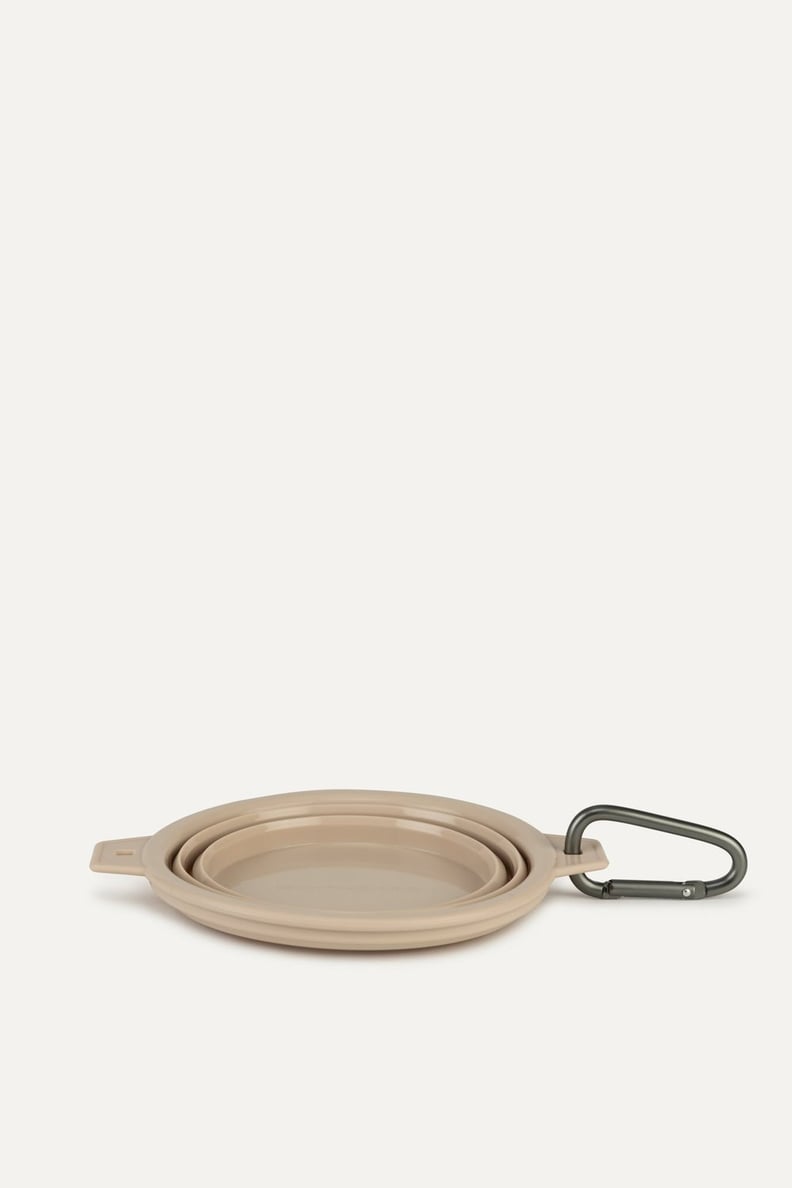 Maxbone Rubber Travel Bowl
If you've ever tried to dribble water in your dog's mouth from a water bottle, this Maxbone Rubber Travel Bowl ($18) is a lightweight solution that clips to any bag or leash whether you're on a daily walk or longer trip.