Bedroom-Cleaning Checklist
This Bedroom-Cleaning Schedule Will Make Tidying Up Easier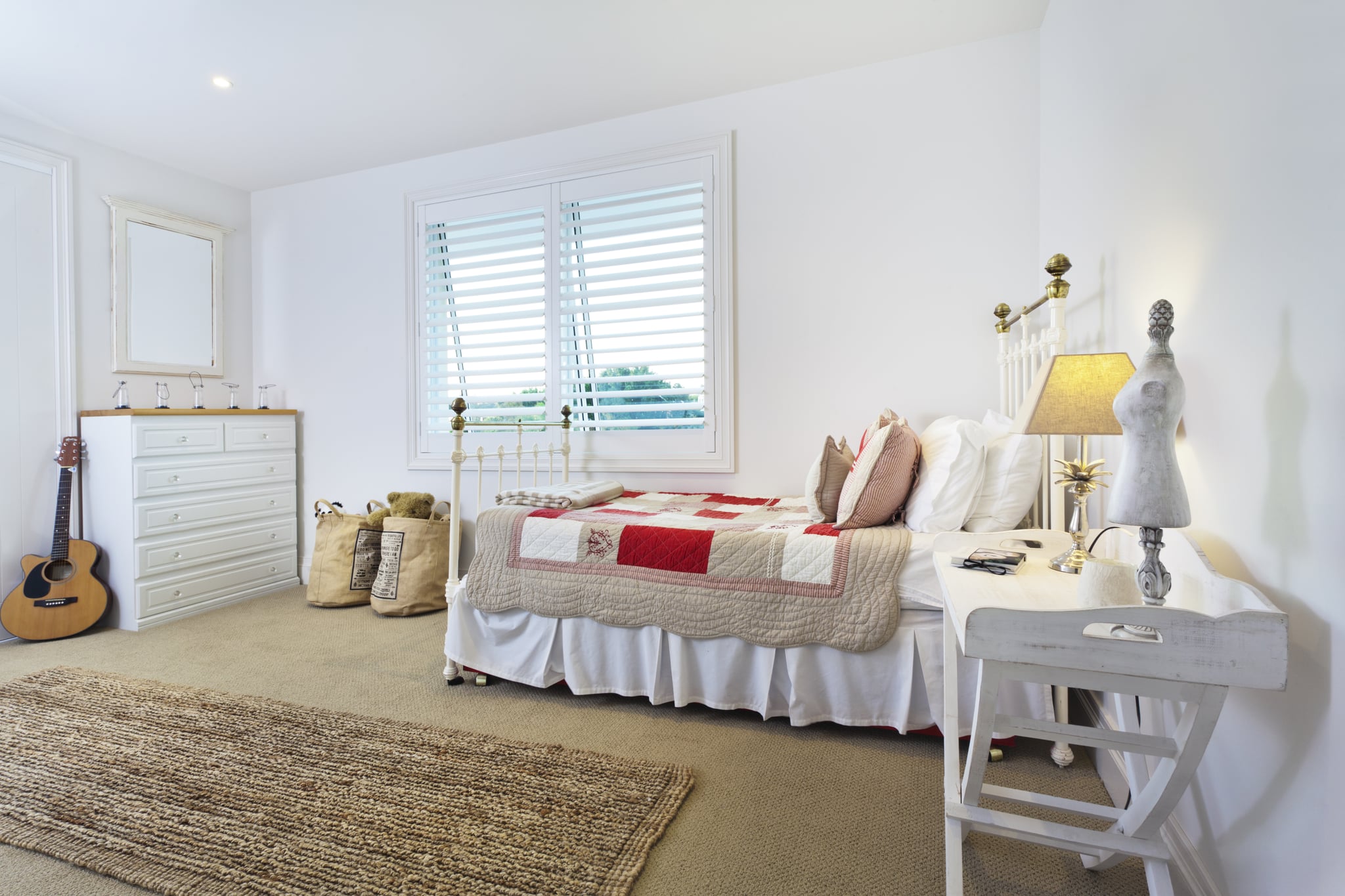 You probably spend the most time in the bedroom, so why not keep it clean? A clean and organized bedroom can not only improve your mood, but it can also boost productivity. You may be thinking that keeping your bedroom in tip-top shape is a chore — but it really doesn't have to be! By doing quick little things every day to keep the room tidy, you'll never have to spend hours cleaning up a giant mess every weekend — and your weekly and monthly cleanings will become much more manageable. Here's what you can do:
Daily (requires 5 minutes)
Make your bed as soon as you get up: 2 minutes
Throw away trash in the trash can: 10 seconds
Keep your desk clean by returning items to where they belong: 30 seconds
Put your worn clothes in the hamper, hang them up, or put them back in the closet: 1 minute
Weekly (requires 15 minutes)
Empty trash can: 30 seconds
Wipe mirrors and/or windows: 2 minutes. You'll be surprised by how much a clean mirror or window can brighten up the room. You can use wipes, a spray-on cleaner, or even a DIY glass cleaner.
Vacuum or sweep the floor: 5-10 minutes. It's generally recommended that you vacuum carpets at least once a week, so don't neglect the vacuum cleaner!
Wash your bedding: 5 minutes to put in the washer. Follow this guideline on how to wash sheets. If you really want to go the whole nine yards, you can even deep clean your mattress.
Monthly (can take up to 30 minutes)
Wash your curtains: Be sure to check the labels for washing, drying, and ironing instructions!
Reorganize your bookshelf, drawers, closet, and desk: The easier things are to find, the less mess you'll make looking for them every day. Take the time to organize them the way you like them.
Throw away clutter: If you have clothes you don't wear anymore, donate or recycle them. If you have junk you don't need or use, don't hold on to it.