This Is the Best Floor Lamp on Amazon
My Favorite Thing I Bought For My Apartment Is $70 on Amazon
As POPSUGAR editors, we independently select and write about stuff we love and think you'll like too. If you buy a product we have recommended, we may receive affiliate commission, which in turn supports our work.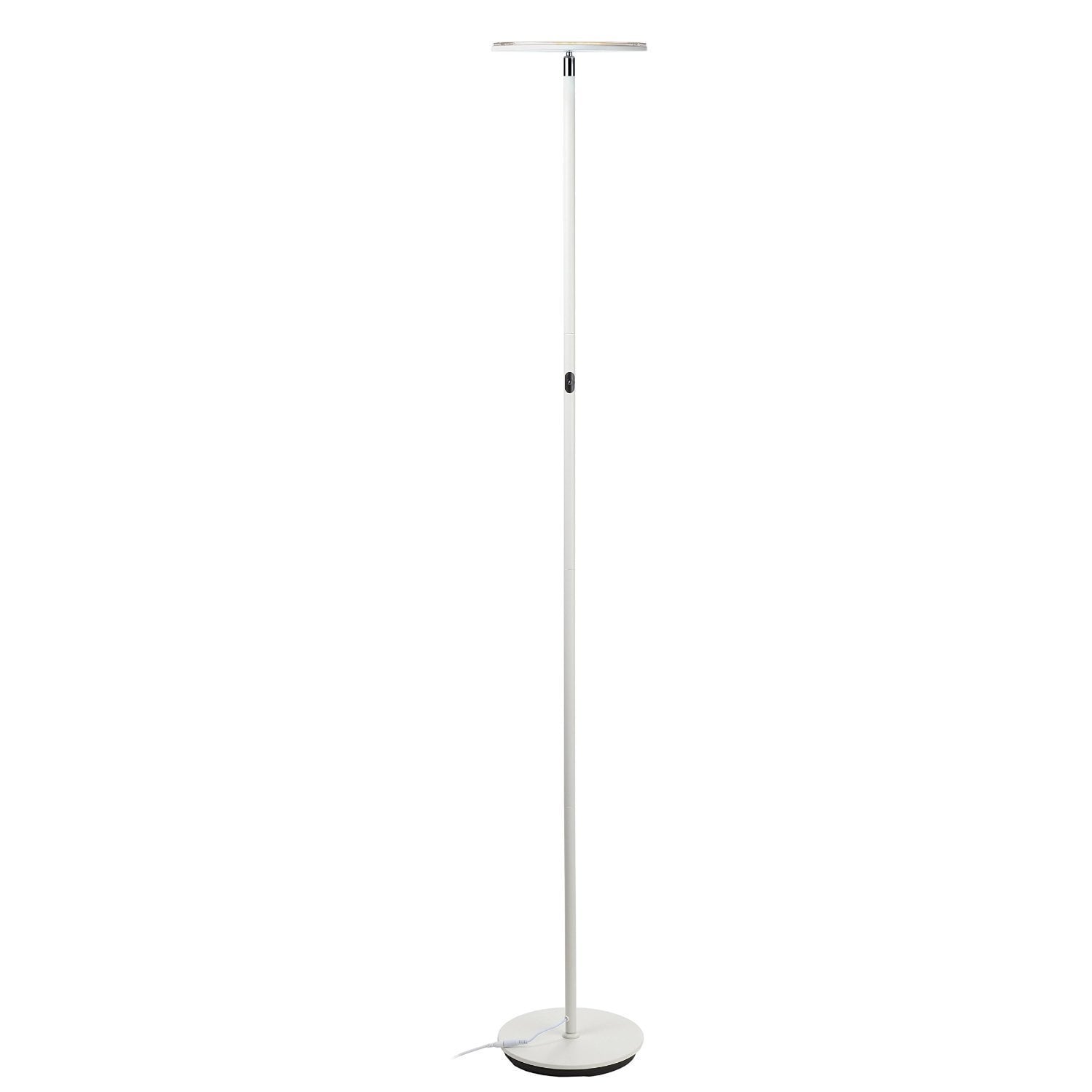 When I moved into my first apartment, there were so many little details I completely forgot to consider. One of the biggest issues I came across was light. During the day, when I saw the apartment before I moved in, there was enough natural light that I didn't even think about what would happen in the dark. Like I said before, first apartment, don't judge me. The first night I moved in, it was clear that I needed lamps, fast. So I turned to Amazon, purely because I knew it would arrive quickly. My design aesthetic is pretty minimal; I like clean lines, neutral tones, and not too much clutter. Floor lamps, usually, are big, clunky and don't offer copious amounts of light, so originally I wasn't excited about shopping. But the Brightech SKY LED Torchiere Floor Lamp ($70) has become my favorite purchase I've made for my apartment.
First of all, it's truly minimal. It comes in six different finishes, but I went with white because I have white walls and I wanted it to blend in as much as possible. The lamp is thin and the light points upward so you never feel like you're looking into a bulb. Speaking of which, this lamp is powered by LED lights, so you'll never actually have to change the bulb, and it never gets too hot to touch. Just plug it into the wall and you're good to go. The lamp comes with a dimmer, so you can adjust the lighting based on your mood. It's also crazy-easy to put together. Like, done-in-five-minutes easy.
I never thought that I would be this passionate about a lamp. It has brightened my home, and my life, so much that I immediately bought a second one for my bedroom. Three of my friends have bought this lamp since coming over to my house and all rave to me about how much this has changed their living spaces. All I can say is that if you need more light for your home, office, or general space, you won't find a brighter, better looking, or less expensive option than the Brightech lamp. You can thank me later.