Christmas Gift Giving Rules
10 Dos and Don'ts of Christmas Gift Giving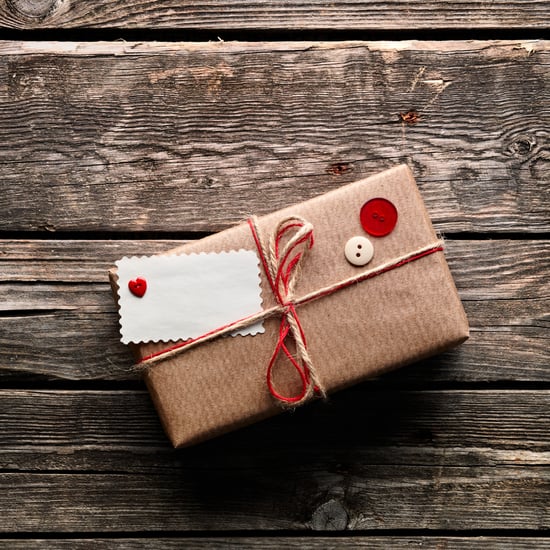 Christmas is coming up soon, and some of you may still be working on your gift list. Presents can be a big headache during the holidays, because it takes a lot of time and effort to think of the right gift for someone. Before you finish your list, keep these dos and don'ts in mind:
Do set a budget. Christmas isn't a time to go wild and spend money on presents you can't afford. Sure, it's a time to be generous, but remember to be kind to yourself first and don't empty out your wallet. Start making a list of people you're giving gifts to and set a cap on how much you're going to spend on them.
Do consider giving homemade gifts. Personally, I tend to appreciate the gift more when it's homemade because it shows a lot of thought and effort on the gift-giver's part. Here are some incredible ideas.
Do be smart about regifting. If you're planning on regifting, remember to avoid major no-nos, such as giving a used item and giving the gift to a friend of a friend. Regifting a bottle of wine is always your safest bet, but do remember to do it with a personal touch like a small card.
Do get a gift receipt. If you're purchasing something for your friend, make sure you ask the salesperson to include a gift receipt. It's just a polite gesture, and you know your money won't go to waste because if your friend doesn't like the gift, she can just exchange it.
Do put thought into your gift. If you like something, that doesn't mean that your recipient is going to like it, too. Take some time to really think about what she likes and what her interests are. Don't get her a generic gift, and reflect back on your previous conversations to see if she talked about a certain item she's been wanting to get. A good idea is to check out her Pinterest profile to see if she lists products she wants, and Etsy also has great suggestions for gifts.
Don't leave the price tag on. Make sure you don't leave the price tag on the item and that you're giving a gift receipt and not the original bill. It's not kosher to let your friend know how much you spent on the item, and it's not important for her to know anyway.
Don't buy inappropriate gifts. Make sure the gift you're buying is appropriate for each person. For example, if you're buying acquaintances presents, remember not to overspend or personalize it too much. Take a moment to think about how your relationship is with the person before getting them something.
Don't buy these items. Prices are inflated during the holiday season so make sure you're staying away from items like toys, home appliances, and small consumer electronics. Read on for the list of things not to buy in December.
Don't be afraid of giving cash. Don't avoid giving cash because you think it's gauche. Money is a very practical gift that people need more than presents, so don't shy away from it! Here are some creative ideas to dress up your gift of cash.
Don't feel obligated. And lastly, don't feel obligated when you're giving a gift to someone. Don't try to give a gift that financially matches the gift they're giving you if you can't afford it. Instead, take some time to get them a homemade or thoughtful gift. In fact, don't even feel beholden to give gifts if you can't afford it this season. Let people know that you won't be doing gift exchanges this year, and they'll understand.