DIY Glitter Shot-Glass Vases
Get Your Glitter on With This Shot-Glass DIY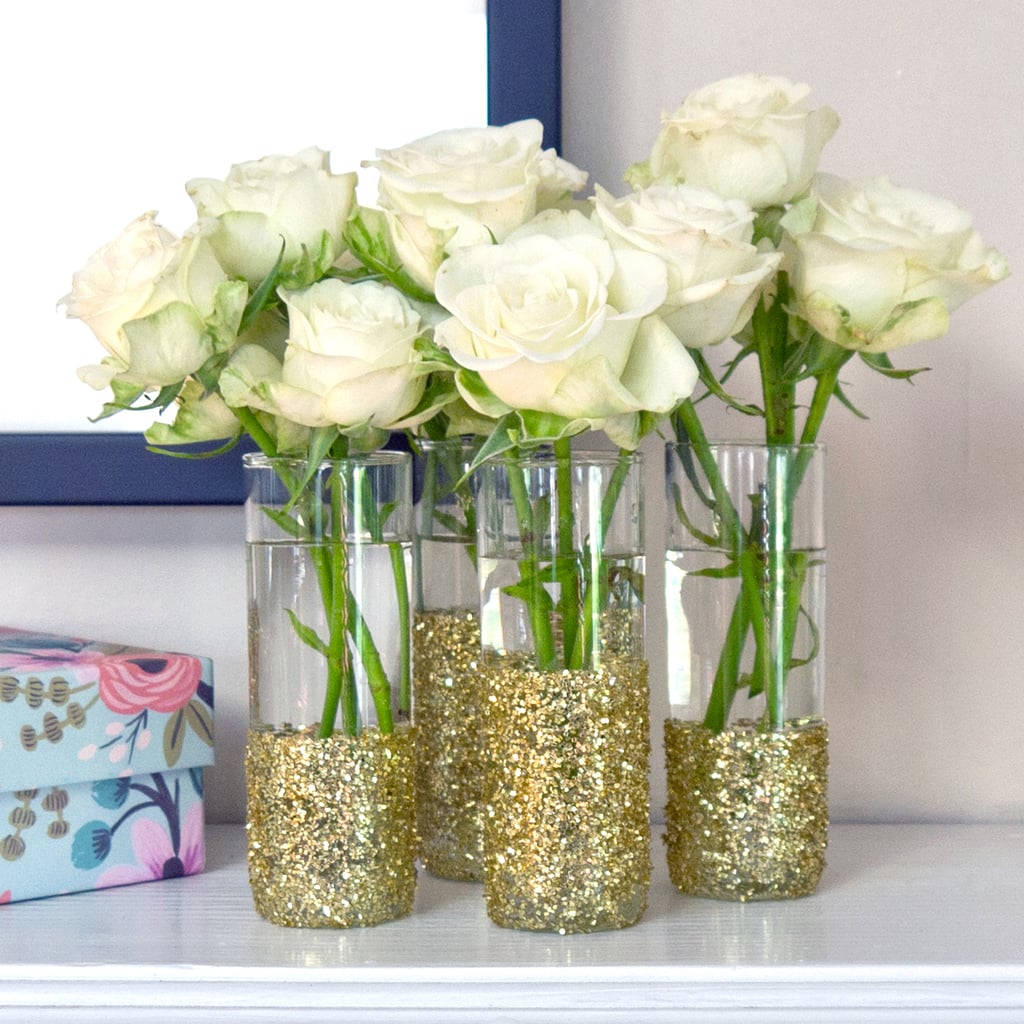 If you're looking for a fun DIY that makes your space instantly sparkle, these shot-glass vases are a real stunner. For about a dollar apiece, you can turn a few ordinary shot glasses into cute vases. Group a few together on a table or line them up in a row for a fun and pretty way to display flowers. These sparkling shot-glass vases would make beautiful wedding decor or favors.
What You'll Need:
Tall shot glasses
Painter's tape
Mod Podge
Paintbrush
Glitter
Sheet of scrap paper
Clear glaze spray paint
Directions:
Using painter's tape, cover the parts of the shot glass that you want to remain clear and unglittered. Try mixing it up on each glass: you could cover half the glass, a third of the way from the bottom, or almost to the top of the shot glass. In addition, tape over the top of the shot glass, which keeps it protected later.
Place a sheet of scrap paper over your work area, and sprinkle it with glitter. Now coat the uncovered part of a shot glass, except for the bottom, with Mod Podge. Roll it in the glitter, and then place it to the side while working on the other shot glasses.
After 20 minutes, touch up the glittered shot glasses as needed, and let them dry for an additional 20 minutes. Take them outdoors or to a well-ventilated area, and cover your work surface with scrap paper. Use the clear glaze spray paint to coat the glitter in a protective coating. Let dry.
Remove the tape from the shot glasses, and enjoy the sparkle!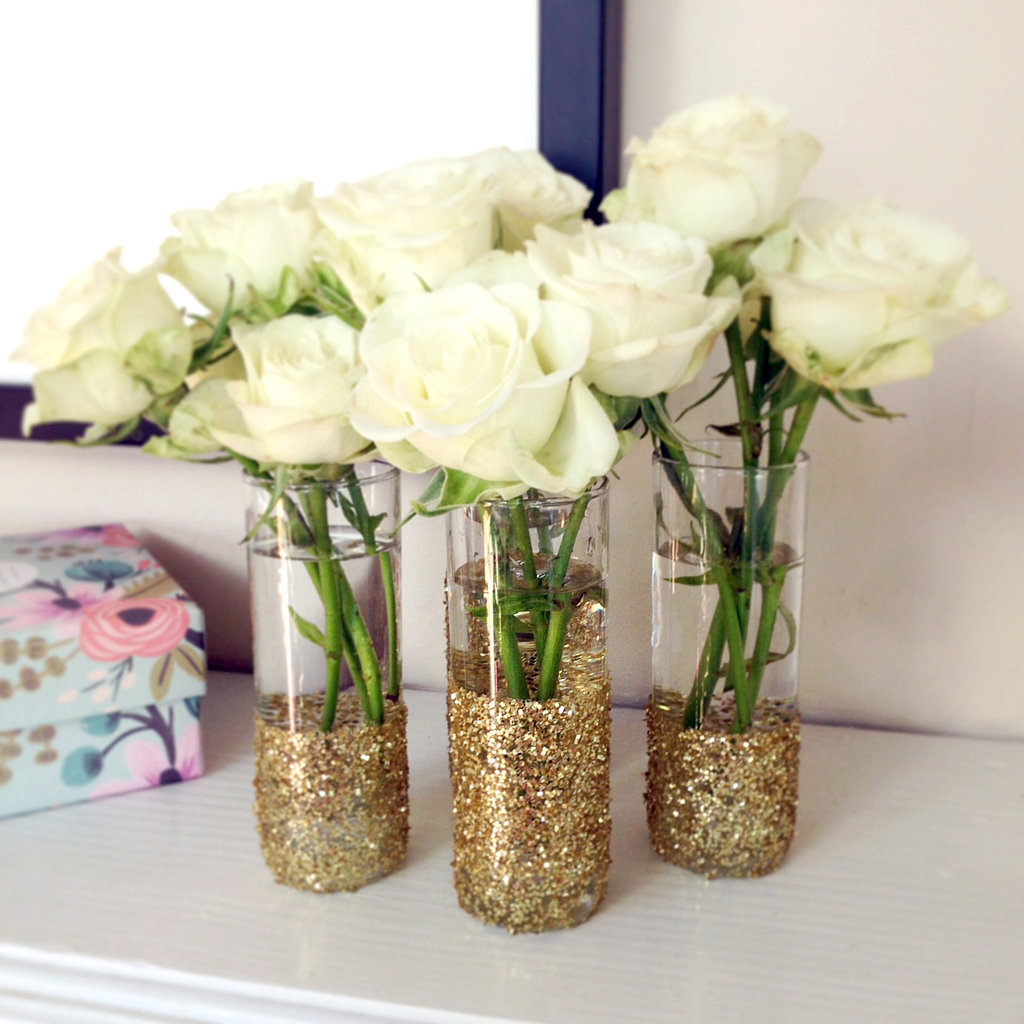 Image Source: POPSUGAR Photography / Sarah Lipoff