Greeting Card Organizer Tip
Greeting-Card Collectors, This $10 Organizer Will Be Your New Best Friend
As POPSUGAR editors, we independently select and write about stuff we love and think you'll like too. POPSUGAR has affiliate and advertising partnerships so we get revenue from sharing this content and from your purchase.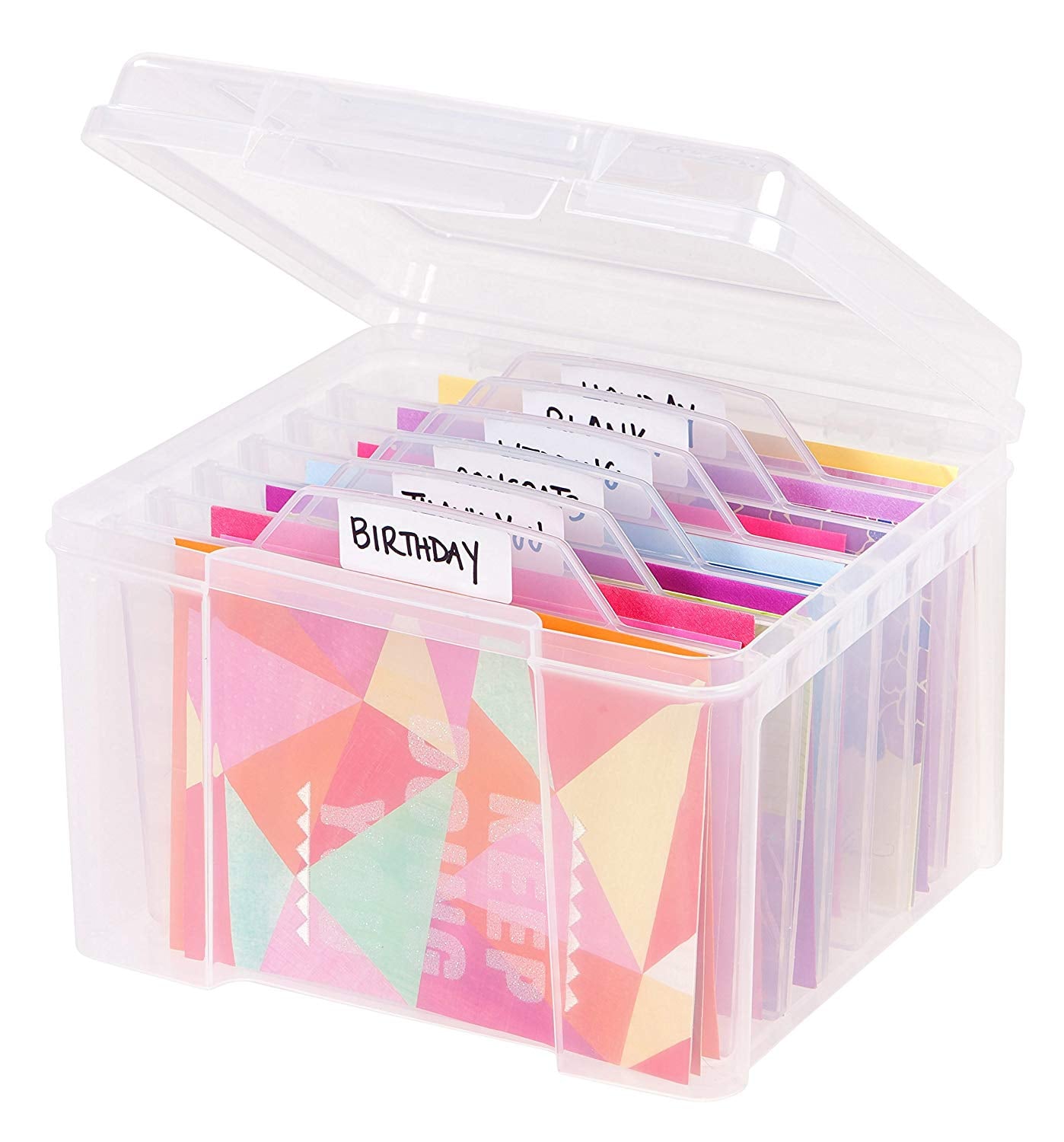 As a greeting-card enthusiast, for a long time I found myself collecting cards and stationery sets for all sorts of occasions throughout the year — and then forgetting I had them or not being able to find the right one once an event rolled around. There were stacks of cards sitting in small trays in my office, a few tossed into my nightstand, and, without a system to keep them sorted, I ended up buying new ones whenever I attended a birthday party or a baby shower.
Then I came across the IRIS Greeting Card Organizer ($10), and I can't believe I lived without one for so long. What a game changer! The plastic box is built with greeting cards in mind, and it can fit up to 80 or more. Even better: six removable dividers are included, so you can label the tabs for different types of cards. Personally, mine are organized into a few general categories:
Birthday cards
Thank-you notes
Wedding and baby cards
Holiday cards
Family cards (think: Mother's Day, Father's Day, and birthday cards geared toward relatives and spouses)
Miscellaneous
Gone are the days when I'd be getting ready for an engagement party and panicking as I rustled through drawers looking for a card. Now I pick up cute cards as I see them (especially when they're on sale!), and as someone with a lot of long-distance friendships, it's been great to have a stash available to send whenever big birthdays or last-minute occasions pop up on the calendar.
Looking for more organizational solutions? Check out our ultimate Spring-cleaning checklist, plus brilliant storage hacks for every room.