How to Organize Receipts
8 Tips to Keep Your Receipts in Order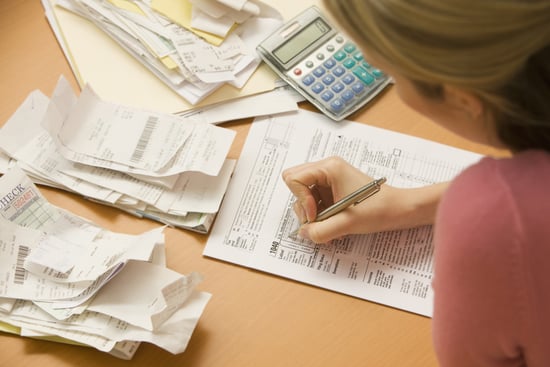 Now that tax day is drawing near, you may be hunting down your receipts and berating yourself for not doing a better job of organizing them. Don't put it off again. Get yourself and your receipts in order with these tips:
Just say no. Don't fall into the habit of accepting every receipt that comes your way. Say no at the checkout when you know you don't need it for later.
Store in the right place. Designate a place for receipts. A folder that's divided up into different categories will help you sort receipts better than if you were to dump them all into one big envelope.
Scan them. Invest in a scanner and scan the receipts that you don't need physical copies of. Receipts tend to fade with time, so saving a digital copy of them not only adds less clutter, but also help you keep a permanent record.
Snap a photo. Another convenient option for digital copies of receipts is to take photos with your phone or camera.
Use sites and apps. Use tech tools to help you with this chore. The Lemon smartphone app lets you quickly scan the receipt, then keep track of it on your phone or an account online. Shoeboxed is a great service in which you send in paper documents like receipts and business cards for staffers to scan and digitize so you don't have to do it yourself.
Know what to keep. Read our guide to educate yourself on what paperwork you actually need to keep and what's fine to throw away.
Clear it regularly. Take a look at your receipts you stash in your wallet, and try your best to clear it out regularly — either toss them or store them in your folder. Remember to also monitor that folder regularly as well, and go through it to trash receipts you no longer need.
Request email receipts. If you can, always opt for an email receipt when given the choice. Many businesses and services, even doctors, give you that option now instead of paper receipts.