America's Abandoned Airports Are Being Revamped Into Cool Places You Can Visit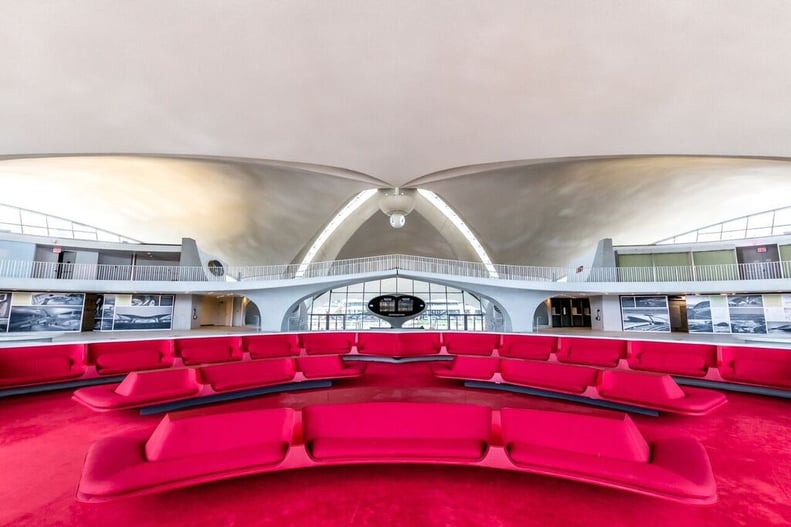 Max Touhey
Max Touhey
There are thousands of abandoned airports and empty spaces across America. Luckily, some of these spots are being repurposed into hotels, bowling alleys, hangouts, and service organizations. Here are some of the coolest airport spaces in the United States that are emerging as fun spots for other than just flying.
01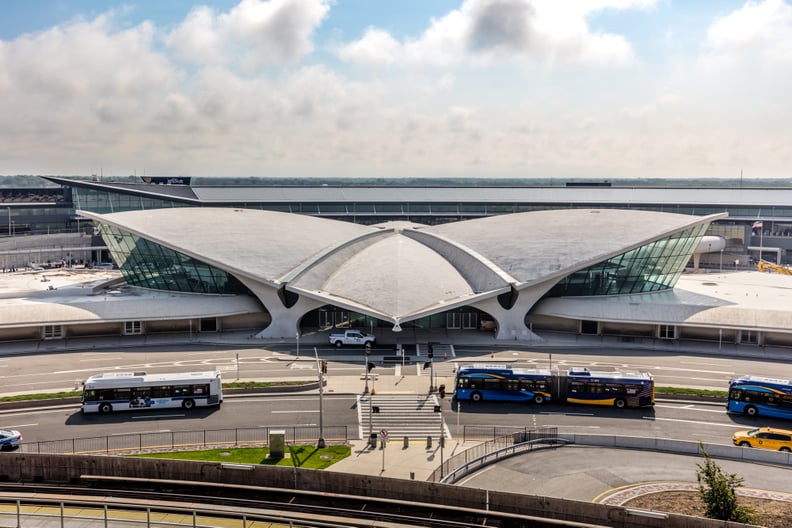 TWA Hotel at JFK Airport
Built by world-renowned architect Eero Saarinen, the TWA Flight Center opened in 1962 at John F. Kennedy Airport in New York City. However, the TWA Flight Center was unable to support the size of modern aircrafts and closed in 2001. It has remained unused for 16 years. Now, the space will be turned into a large hotel and restored to its 1960s vibe. With 505 rooms, eight restaurants, and six bars, the TWA Hotel will showcase mid-century design. MCR and Morse Development — the folks behind the High Line Hotel in Manhattan — are creating the hotel. The TWA Flight Center is currently on the list of the National Register of Historic Places.
02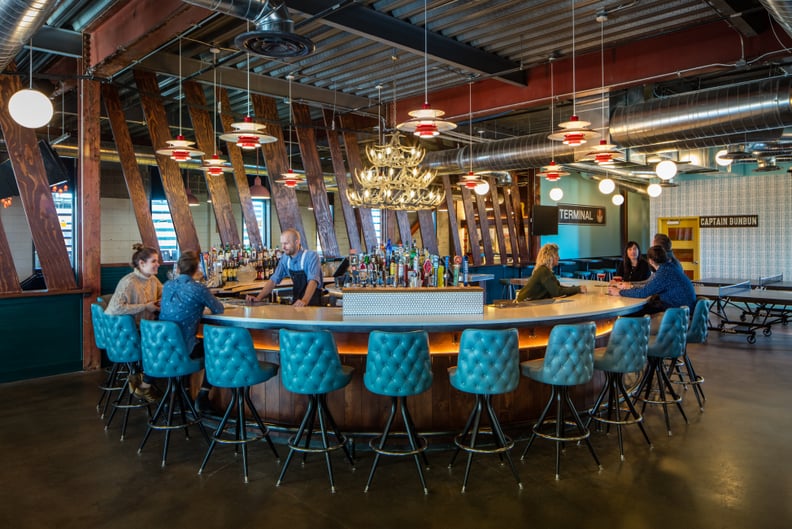 Punch Bowl Social at The Stapleton Air Traffic Control Tower
The Stapleton International Airport in Denver, CO, has long been demolished, but the air traffic control tower has stood vacant for over 20 years. Now, the air traffic control tower has been reimagined into an eater-tainment concept called Punch Bowl Social. The historic preservation and adaptive reuse project has been a significant, multi-year undertaking by OZ Architecture. The renovation combines diner-style food with a design aesthetic that harks back to the golden age of jet-setting. Opening in November, Punch Bowl Social will feature six bowling lanes, donzini, darts, a photo booth, shuffle board, and a custom-built 360-degree bar. There's also a pool lined in astroturf and a beer garden outside for the Summer months.
03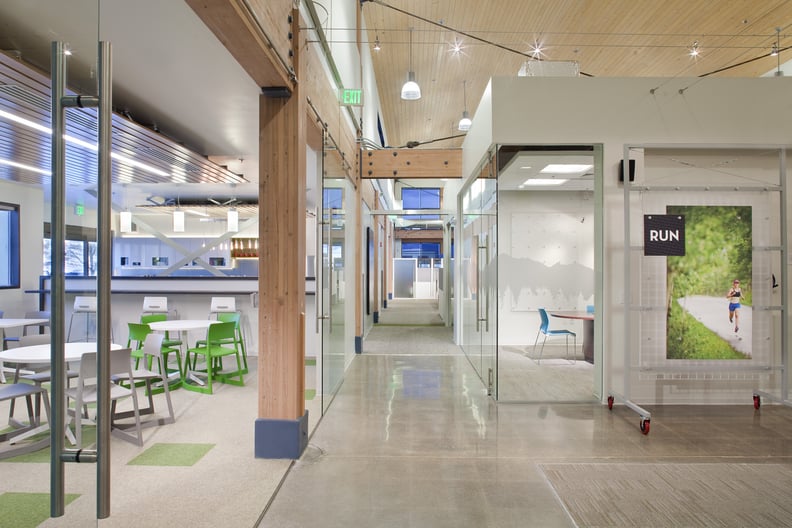 SmartWool at the Steamboat Springs Airport
Sock and apparel company SmartWool now resides in the former Steamboat Springs Airport Terminal Building in Steamboat Springs, CO. The site of SmartWool's company headquarters focuses on products for outdoor sports that are warm, comfortable, and chic.
04 LAX's Theme Building
The iconic Theme Building at Los Angeles International Airport will open Southern California's Bob Hope USO, an independent nonprofit that serves 200,000 military members and their families. Expected to open in Spring 2018, the space will almost double in size and feature a display honoring the comedian and USO entertainer, Bob Hope, a canteen snack bar and dining room, a large nap room, a movie screening room, a gaming lounge, and a photo booth. All of the amenities will continue to be provided without charge to military members and their families.