5 Spectacular Things to Do in Aspen That Have Nothing to Do With Skiing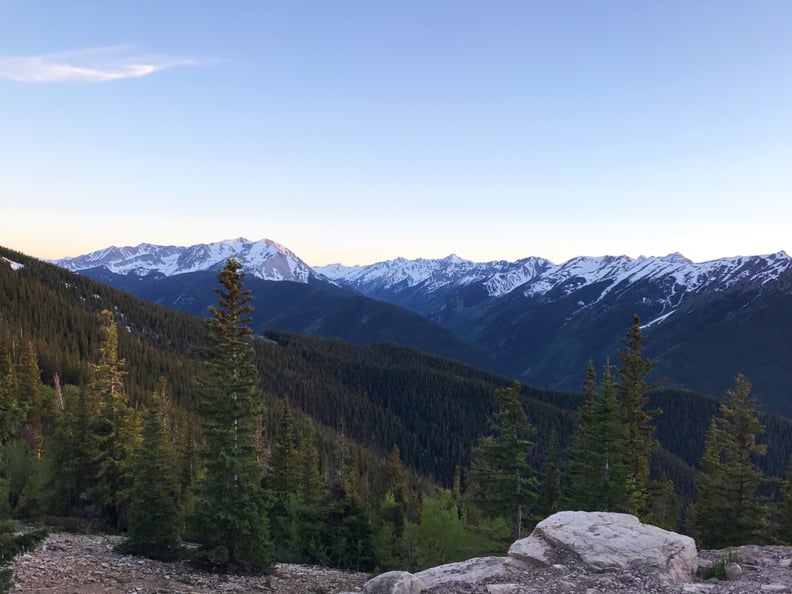 POPSUGAR Photography | Erin Cullum
I'm not a skier, so when I found out I'd get to travel to Aspen, CO, in the Summer, I was relieved. Like many people, I associate Aspen with snowy slopes and ski lifts in my mind, but what I learned is that there are just as many things to do in the picturesque resort town that have nothing to do with skiing. If you have an appetite for adventure — and good food — you'll want to keep Aspen on your list of potential Summer travel spots. Aspen and its surrounding destinations like Snowmass, where I stayed at the Westin, offer views for days, exhilarating outdoor activities, relaxing activities to clear your mind, and more. Read on to fuel your wanderlust and discover several amazing things to do in and around Aspen.
01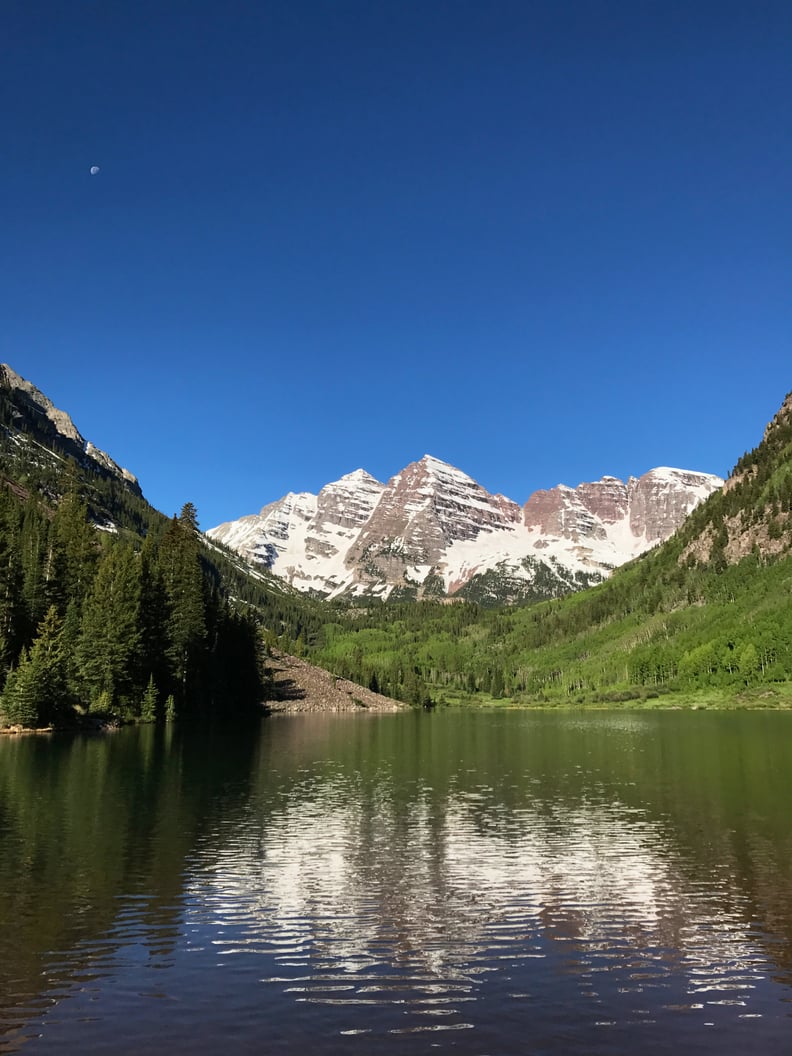 Hike Around the Maroon Bells
Everyone who knows Aspen will probably tell you to visit the Maroon Bells, and now I'm one of the people telling you to go, too. Entirely worth it and the opposite of overrated, the Maroon Bells are enormous bell-shaped peaks that stack 14,000 feet above the Maroon Valley. They are the most photographed mountains in North America, and it's easy to see why.
Pro tip: Cars aren't allowed past 8 a.m. during the Summer, but closer to sunrise is the ideal time to go anyway. Get there before the lake is lined with tourists, and enjoy the serene environment without any distractions. You can bring your pets or pack a picnic to set up a spot across from the bells in the open, grassy area.
02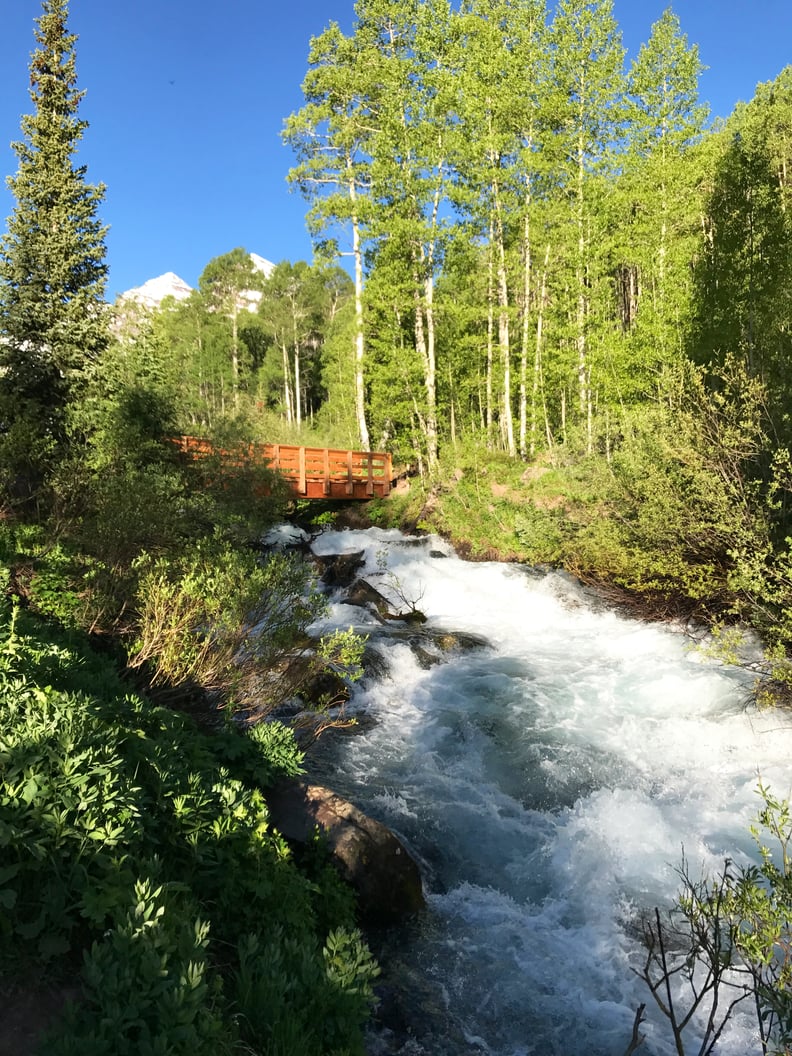 Be sure to wear close-toed, comfortable shoes for hiking, as the terrain is rocky and can be wet and muddy. Depending on your preference, you can choose the Maroon Bells Scenic Trail for an easy, 1.3-mile walk, or take the Crater Lake Trail for a slightly more rigorous, 1.8-mile hike each way. You'll have plenty of photo opportunities along the way, surrounded by the lush green trees and the flowing river.
03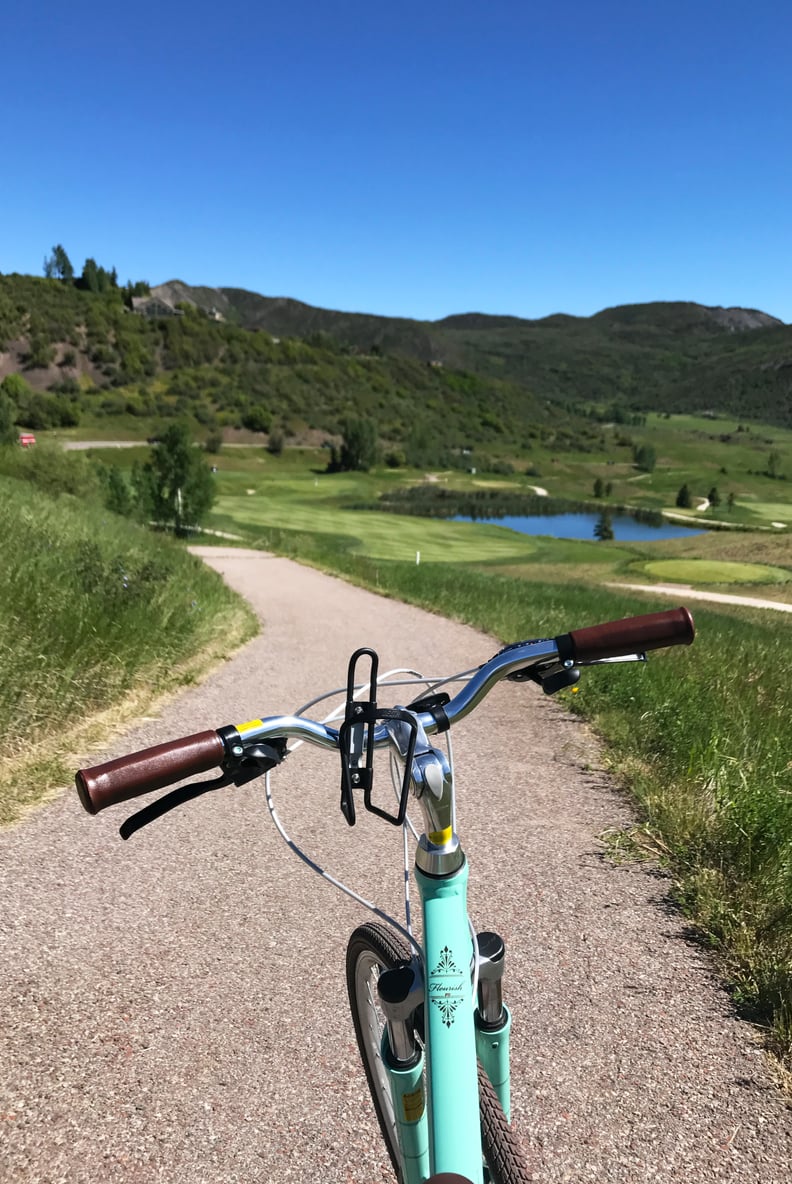 Bike From Snowmass to Woody Creek
Ride the paved, 12.5-mile Rio Grande Trail from Snowmass Village to Woody Creek, a charming Colorado spot with a population of just over 200 and whose main attraction is the restaurant and bar where you'll end up. Even if you don't bike, this fun and easy trail is a must, and it's ideal for all ages. You'll start by renting a bike and helmet from Four Mountain Sports in Snowmass, and you'll ride all the way to Woody Creek Tavern without having to ride on the road (besides crossing once or twice).
04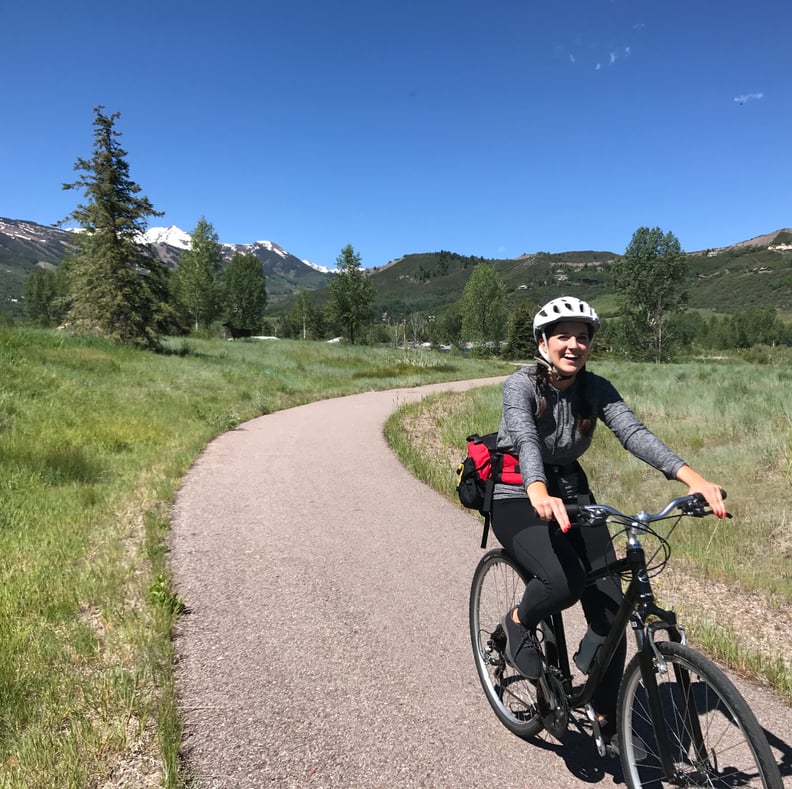 I biked the trail on a sunny Thursday morning, and it was totally clear, free of crowds and completely relaxing. My Colorado Tourism biking partners said they like to tell people, "The vastness brings you closer together," and it's true: being in such a wide-open, quiet place makes you feel more connected to yourself and the ones accompanying you.
05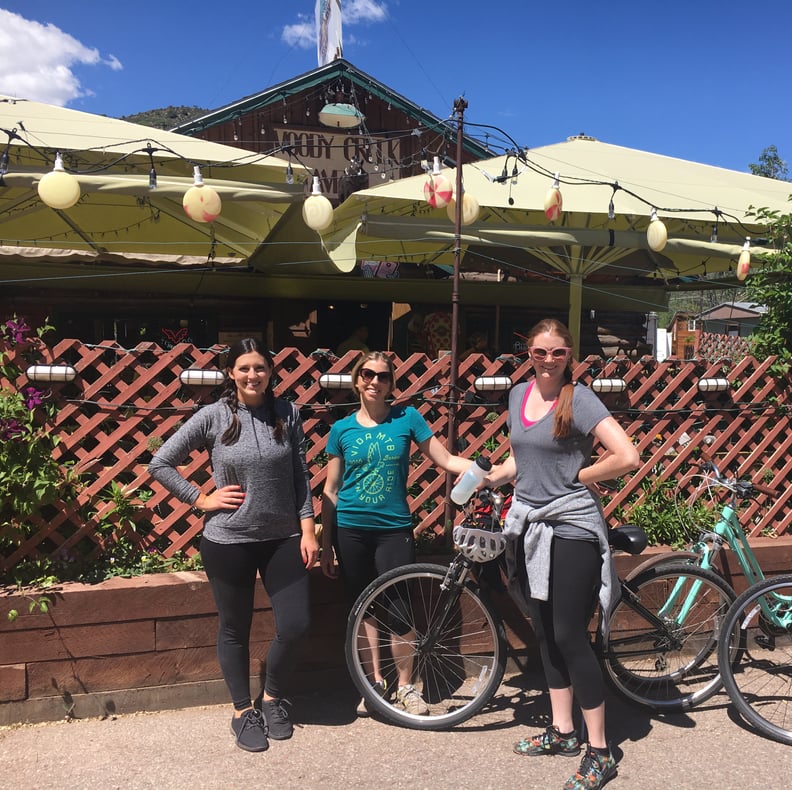 You'll end up at Woody Creek Tavern, a rustic, quirky restaurant and bar known for one of its most famous and frequent visitors in the past, Hunter S. Thompson. The restaurant's walls are covered almost entirely in photos, many a tribute to the author who spent a lot of time there when he lived in Woody Creek.
06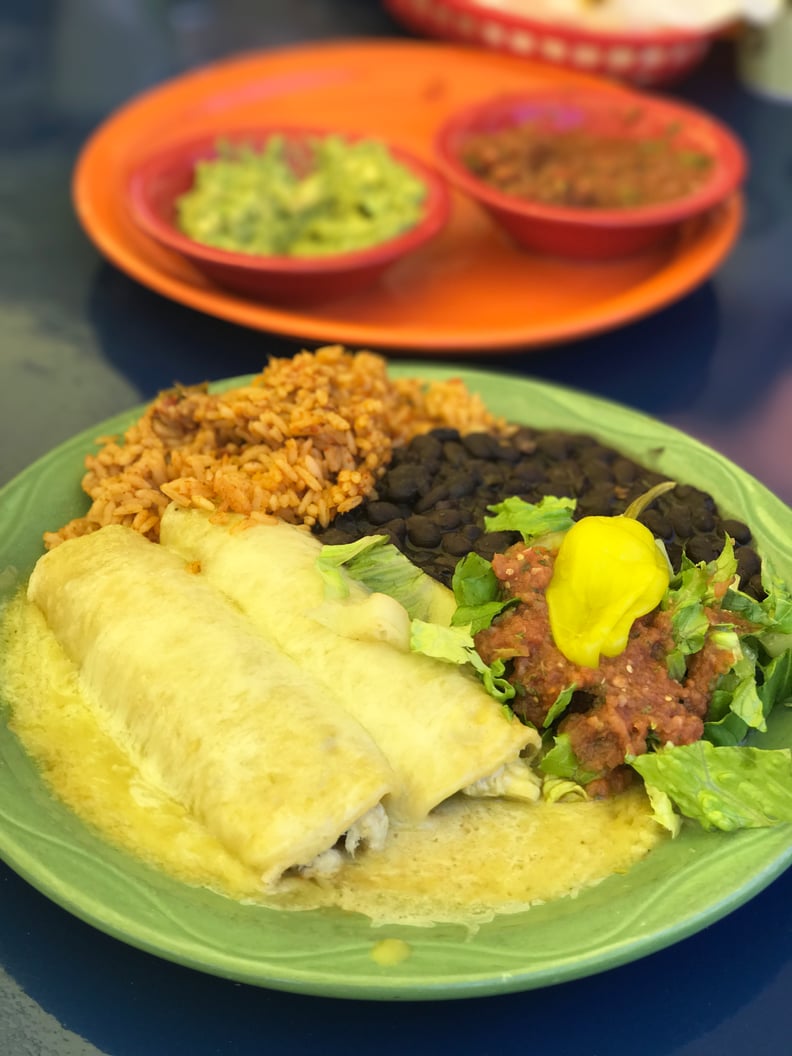 Woody Creek Tavern is known for its margaritas and Mexican-inspired menu. You'll recover from the bike ride with chips, guacamole, and, if you're like me, the chicken enchiladas with green sauce. The best part is you can arrange for a shuttle to take you back to your starting point so you don't have to bike both ways.
07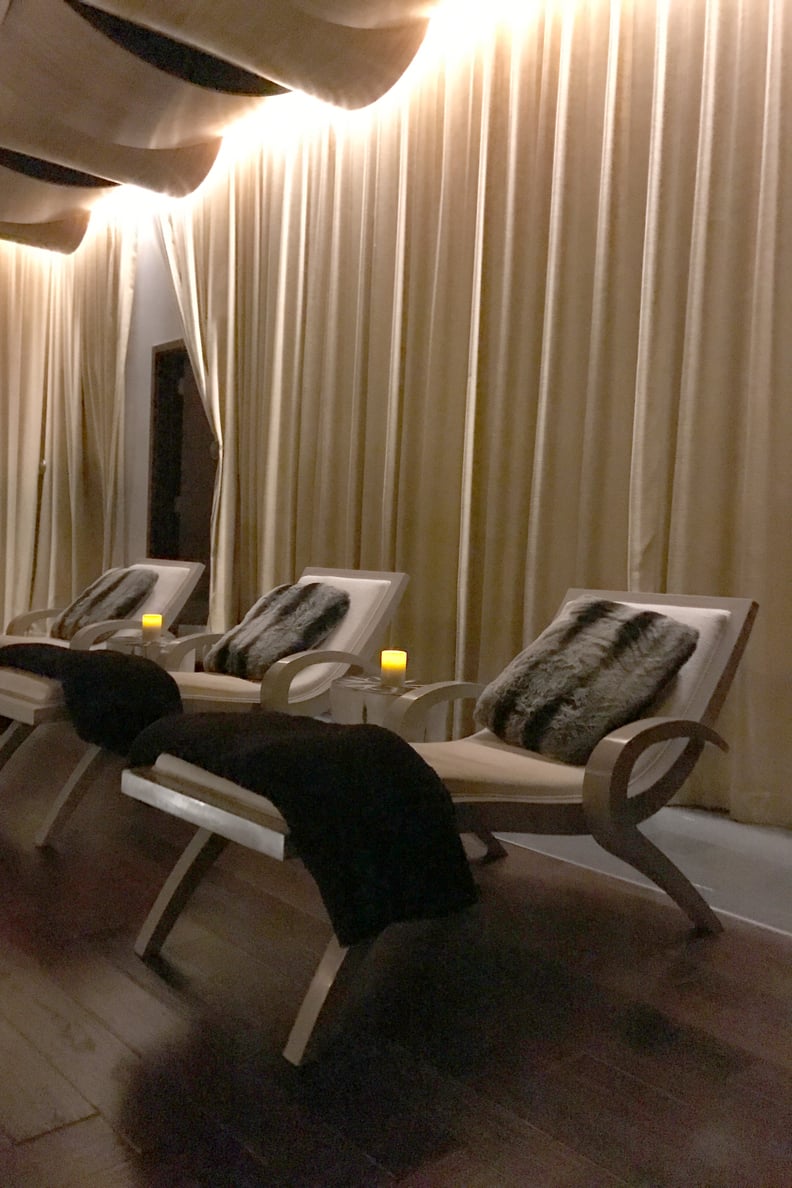 Clear Your Mind and Treat Yourself to a Spa Day
Visiting the mountains is relaxing enough as it is, but if you really want to wind down and turn off your mind, book a spa treatment during your vacation. I was treated to a Holistic Healing Massage at the Viceroy Hotel in Snowmass, and . . . whoa. It's one of the best massages I've ever received, thanks to the masseuse's attention to detail and the luxurious environment. The customized treatment combines aromatherapy — I chose lavender oil — and holistic therapies to de-stress your mind and relax your body from head to toe. After my hour-long massage, I spent some time in the relaxation room with hot tea and water, a fluffy blanket, and candles. There's a hot tub that you can enjoy by yourself just outside of these doors, too.
08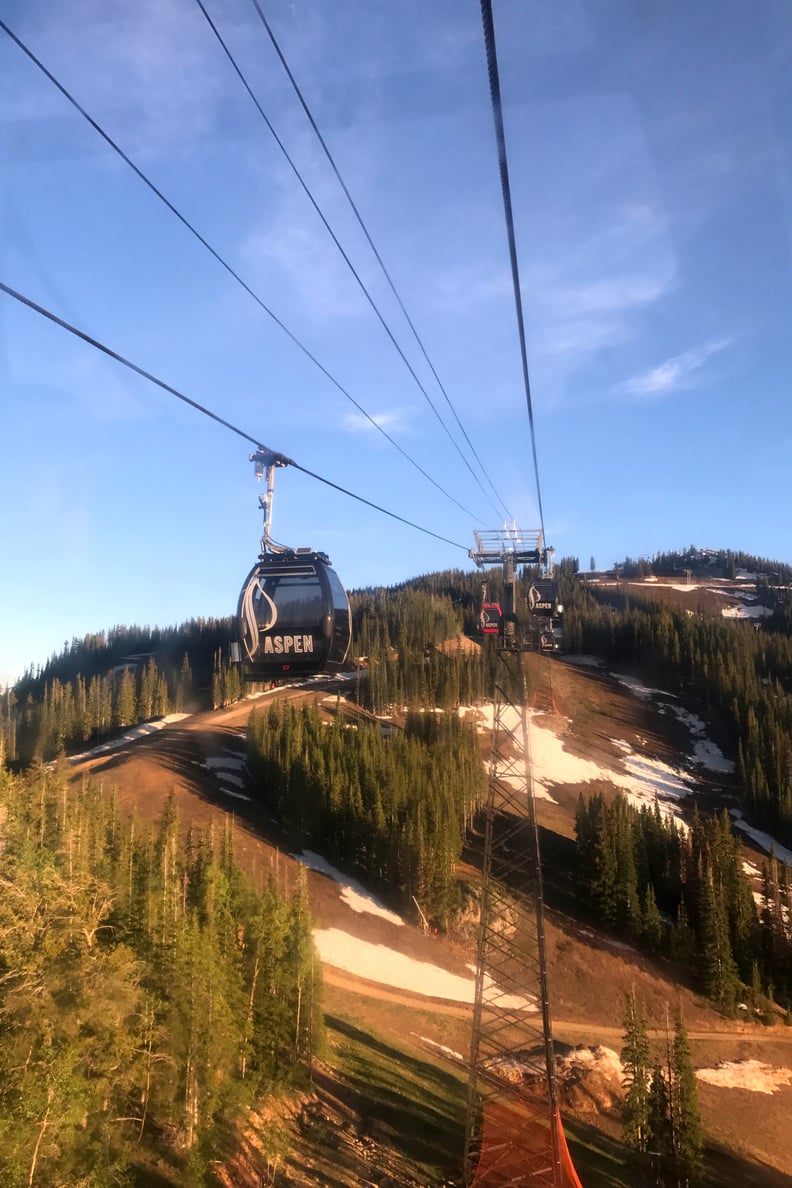 Take the Gondola to the Top of Aspen Mountain
Did I mention you don't have to go skiing to enjoy the extraordinary views of Aspen's mountains? Take a gondola up to the top of Aspen Mountain for a truly unforgettable experience — if you're not afraid of heights. Each small gondola fits four people, and you won't be able to stop staring down below — or above — as you ride for about 15 minutes up to the top of the mountain. In the Summer, the top of Aspen Mountain offers disc golf course, activities for kids, bluegrass concerts, and trails for biking and hiking.
09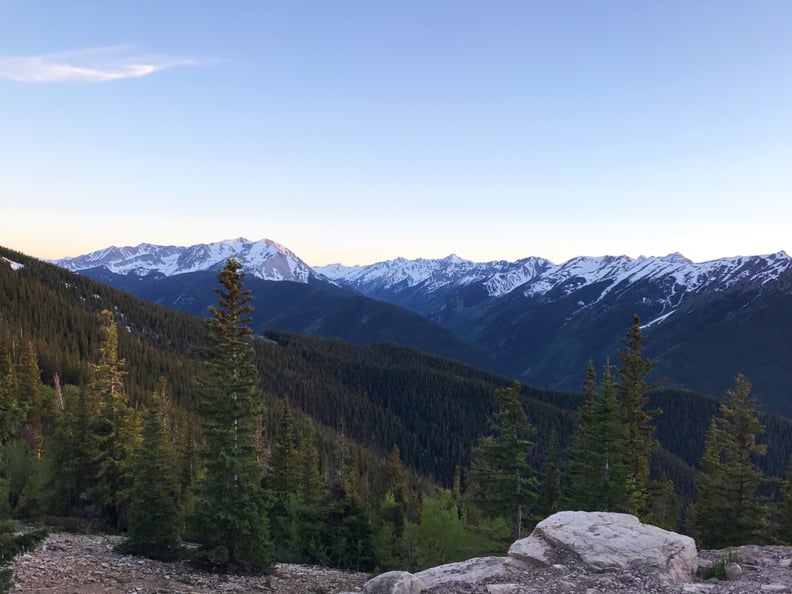 A photo doesn't do the 11,212-foot view justice, but it's worth a shot.
10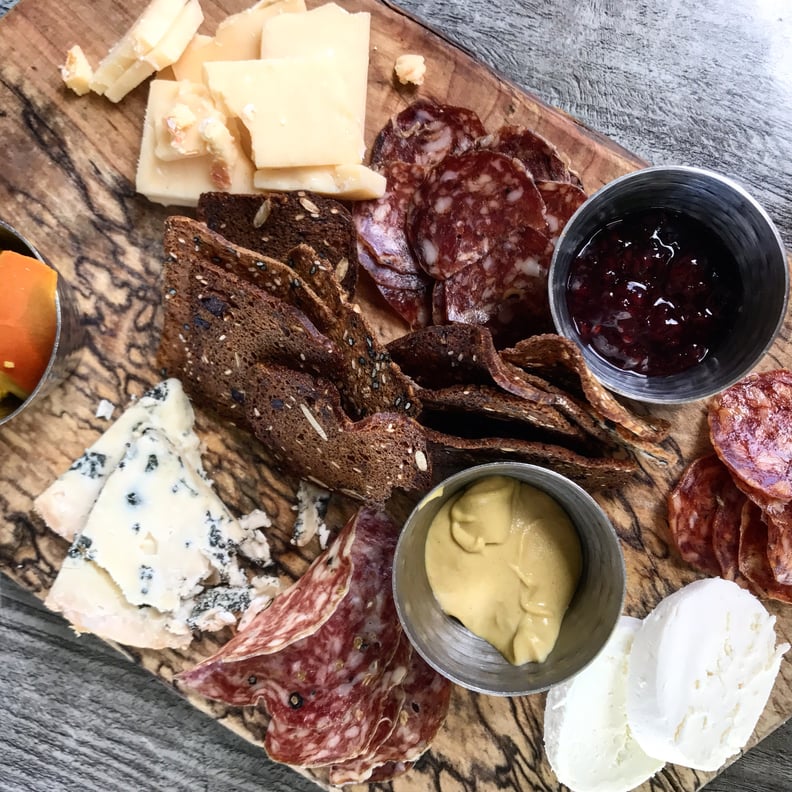 Eat Your Heart Out
No wonder the Food & Wine Classic in Aspen has been going strong for more than 30 years — the food here is amazing. Outside of the famous food festival, Aspen's restaurant scene is booming and is a destination in and of itself. I found myself at a quaint restaurant and farm shop on Hopkins Avenue in downtown Aspen called Meat and Cheese, where I enjoyed a stellar board of charcuterie and local cheese. You can't go wrong with all of Aspen's top-notch restaurant choices, and the food is just as memorable as the hikes.
Travel and expenses for the author were provided by the Colorado Tourism Board for the purpose of writing this story.