6 Things You Can't Miss at Tokyo Disneyland!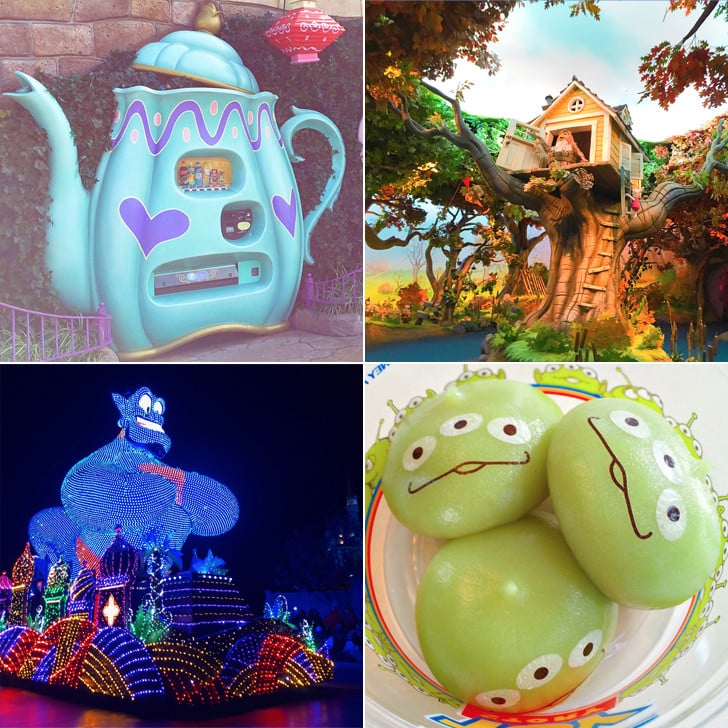 POPSUGAR Photography | Tara Block
POPSUGAR Photography | Tara Block
For Disney fans, visiting Tokyo Disney is a no-brainer. In addition to the attractions we know and love from Disneyland and Disney World, there are so many uniquely wonderful things about the Japanese parks, from the creative and delicious food to the stunning Disney hotels. And, of course, they also have their own twists on classic rides and attractions only available to them.
There are two parks that make up Tokyo Disney — Tokyo Disneyland and Tokyo DisneySea — and while this isn't the perfect comparison, Tokyo DisneySea is like Disney California Adventure while Tokyo Disneyland is more like Disneyland or Disney World's Magic Kingdom. Here, I'm going to share the six things I loved best about the Tokyo Disneyland park (not DisneySea). They are like nothing you'll see in the States!
01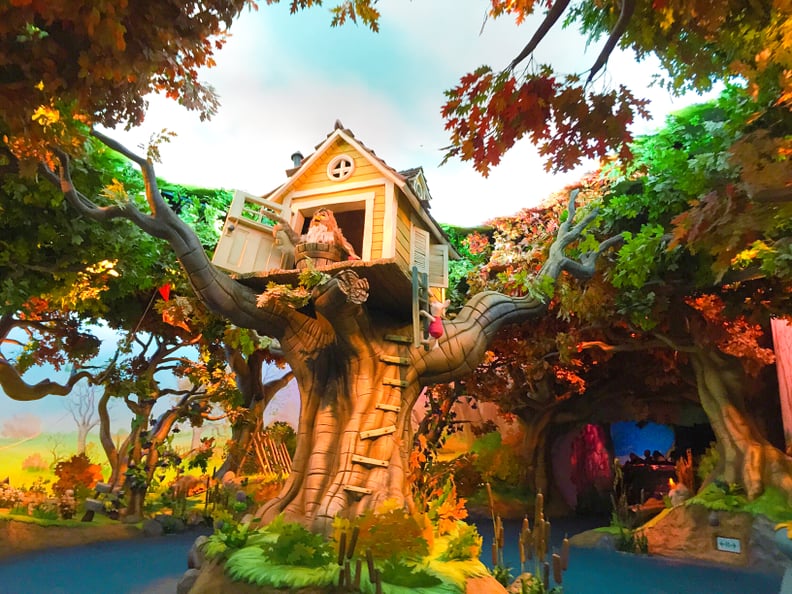 Pooh's Hunny Hunt
I'd recommend anyone visiting the park to go straight to Pooh's Hunny Hunt on arrival, get a FastPass, then ride it, so you get to ride it at least twice. The trackless, immersive, dark ride is unlike anything you'll ride at Disneyland or Disney World.
02
[4K] Pooh's Hunny Hunt Ride - Amazing Trackless Ride - Tokyo Disneyland 2016
You can watch the attraction in action here, but you really have to ride it yourself to get how cool it is.
03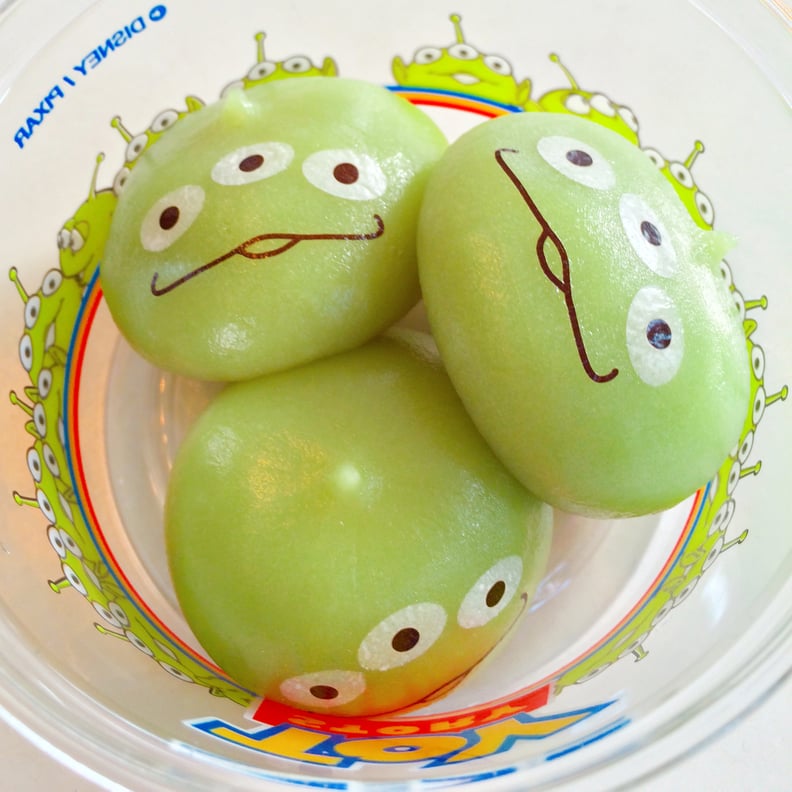 Alien Mochi
There are so many yummy food options at Tokyo Disney, but my favorite sweet snack is the Toy Story-inspired alien mochi.
These three little mochi balls are each filled with a different flavor of custard — chocolate, vanilla, and strawberry — and they were as delicious as they were adorable. Chewy on the outside, creamy on the inside.
04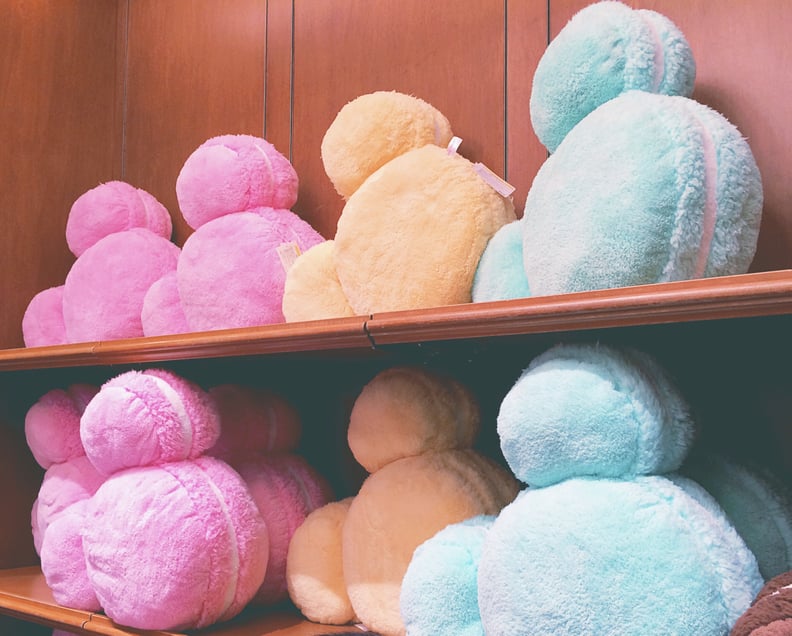 The Adorable Merch
You won't be able to resist all the kawaii ("cute" in Japanese) merchandise. In addition to fun items like these plush macaron Mickey pillows, there are also a ton of very practical gift options. The Japanese way of life is pretty clutter-free, and they tend to be less wasteful with their gifts. So you will find a wide selection of edible and useful gift options in the Tokyo Disney stores, from cleaning products to Q-tips!
05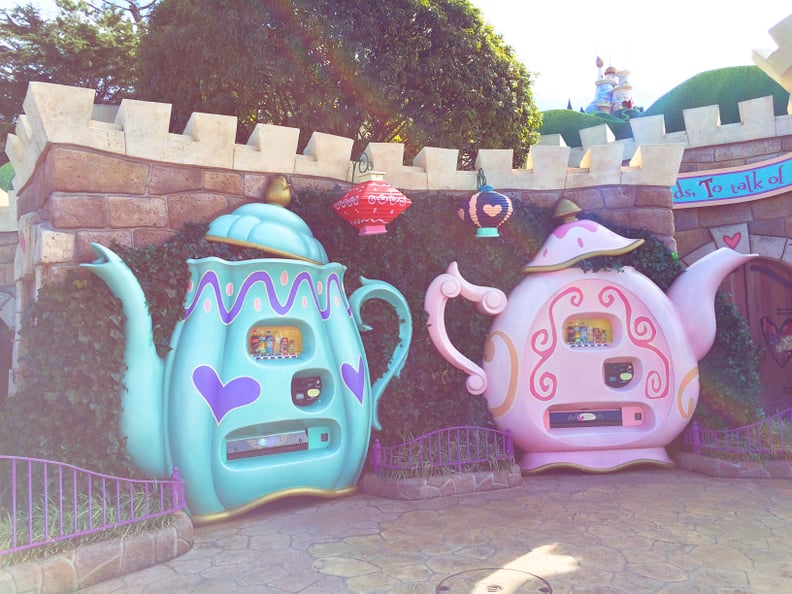 All the Alice in Wonderland Attractions and Details
If you love Alice in Wonderland, you're in luck! The Japanese LOVE all things Alice in Wonderland, so that influences the park's attractions, dining, and gifts. My favorite is the Queen of Hearts Banquet Hall, an over-the-top themed restaurant (that's still casual and affordable) and has these cool teapot-shaped vending machines outside of it.
06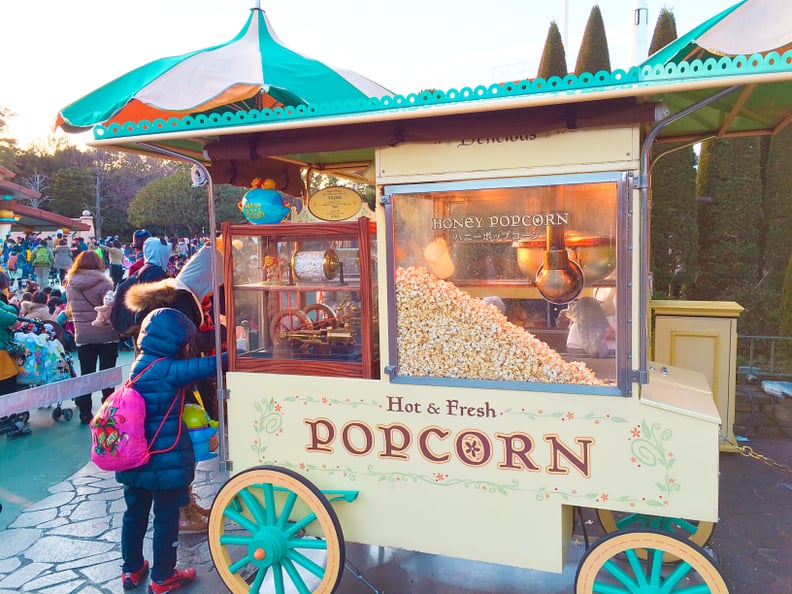 The Popcorn
There are a variety of popcorn stations around both parks with all kinds of crazy (and normal) flavors like soy sauce, strawberry, chocolate, and honey that change seasonally. At each station, there is a different themed plastic popcorn bucket that you can wear conveniently like a purse and get refilled at any of the stations for a discounted price. It's a unique part of the Tokyo Disney experience, and I definitely recommend you get one of the buckets and try out a few of the flavors. (The Minnie Mouse bow one is my personal favorite!)
Here's one of the popcorn stations. Honey-flavored popcorn paired with a Winnie the Pooh bucket, naturally.
07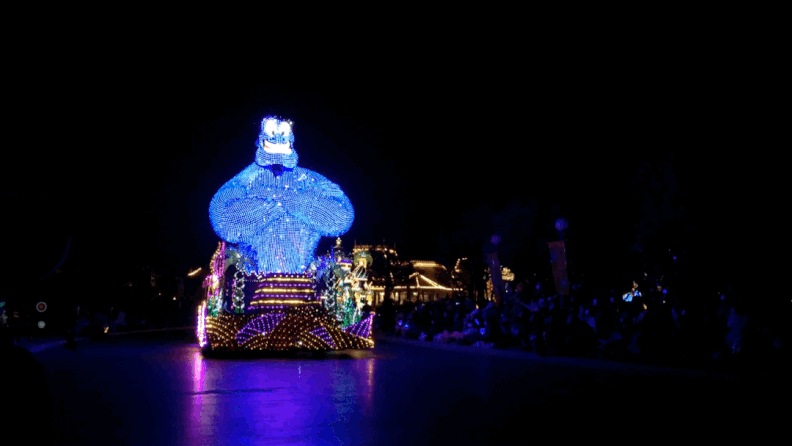 The Electrical Parade
Tokyo Disneyland Electrical Parade: Dreamlights is a throwback to Disneyland's electric light parade (which is back for a limited time!), but so much better. Seriously, make sure you get a good seat for this — it's gorgeous! We staked out our spot near the castle as soon as the castle show was over.