The Top 10 Tourist Attractions Worth Experiencing in New York City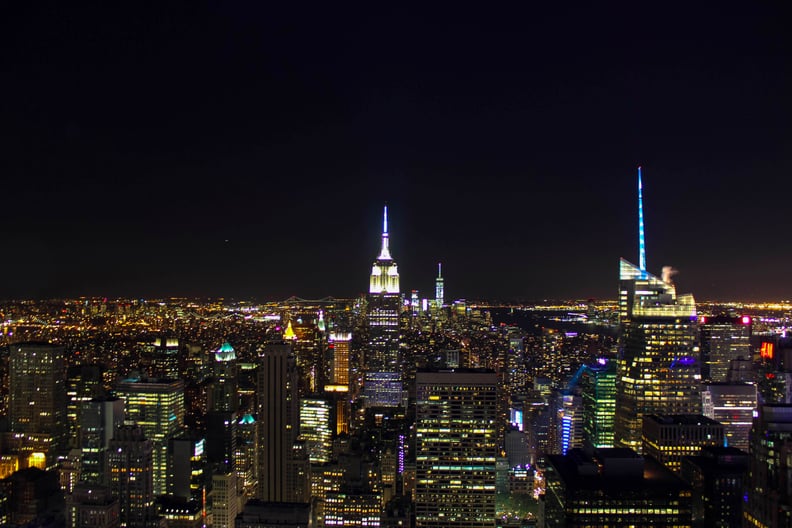 Kathryn McLamb
Kathryn McLamb
Let's face it: being a tourist in the Big Apple is by no means an easy undertaking. From iconic landmarks and museums to world-renowned parks, gardens, and rooftop overlooks, the treasure trove of attractions is constantly overflowing with things to see, do, and explore. But with limited time, how can you decipher which are the absolute must sees and which are mere tourist traps? Furthermore, how do you decide where to even begin?
Allow me to break it all down. After having spent several years playing "tourist" in this city, I uncovered the top quintessential attractions that are worth your time seeing — including ones that even locals adore — and which sights you can ultimately skip. So if you're in the midst of compiling your own New York City travel guide, check out these can't-miss attractions ahead.
01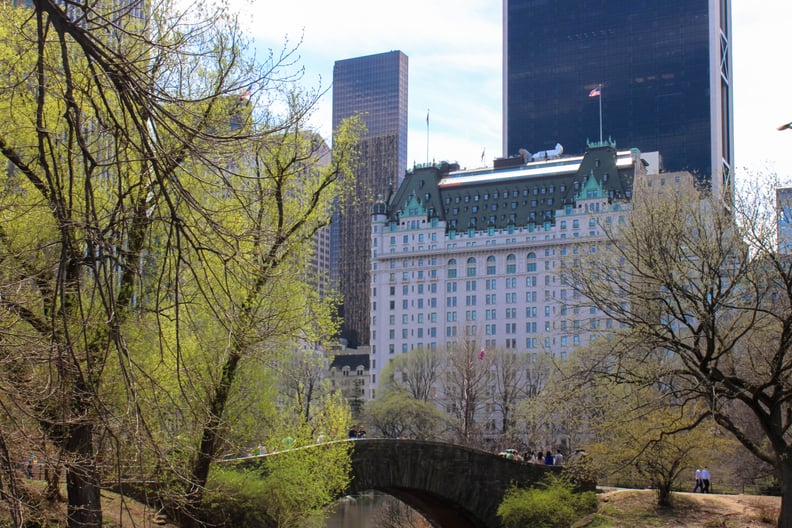 Central Park
Even if you don't have time for anything else, always, always, always make time for Central Park. Trust me on this one. There's a reason this idyllic plot of nature draws millions of people throughout the year — it's that breathtaking, no matter the season. And with 843 acres right at your fingertips, you could spend an entire day here and still just scratch the surface.
02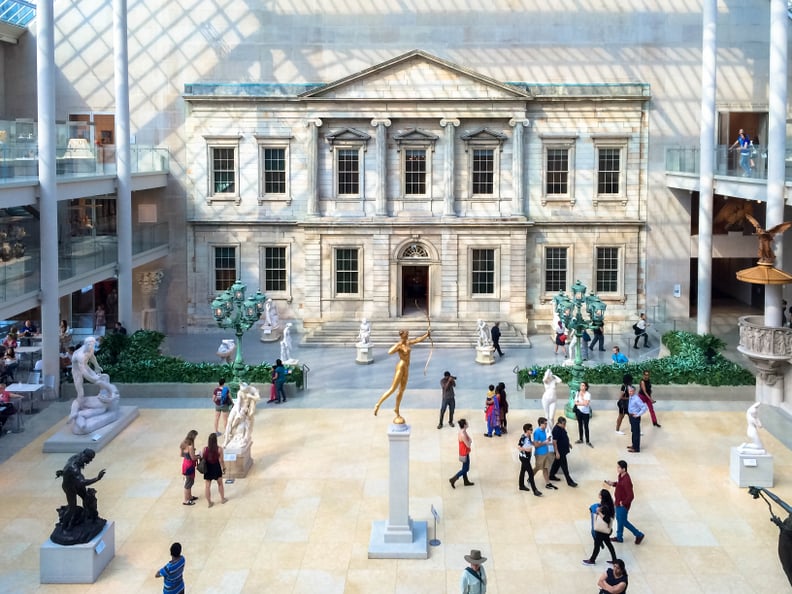 The Metropolitan Museum of Art
Out of all the museums and galleries peppered throughout the city, the Metropolitan Museum of Art is by far my all-time favorite. In fact, this New York institution is the largest art museum in the country and is among the most visited art museums in the world!
While you would need days on end to explore the Met's permanent collection — it contains over 2 million works of art — wandering throughout the galleries is such a great way to spend a morning or afternoon.
03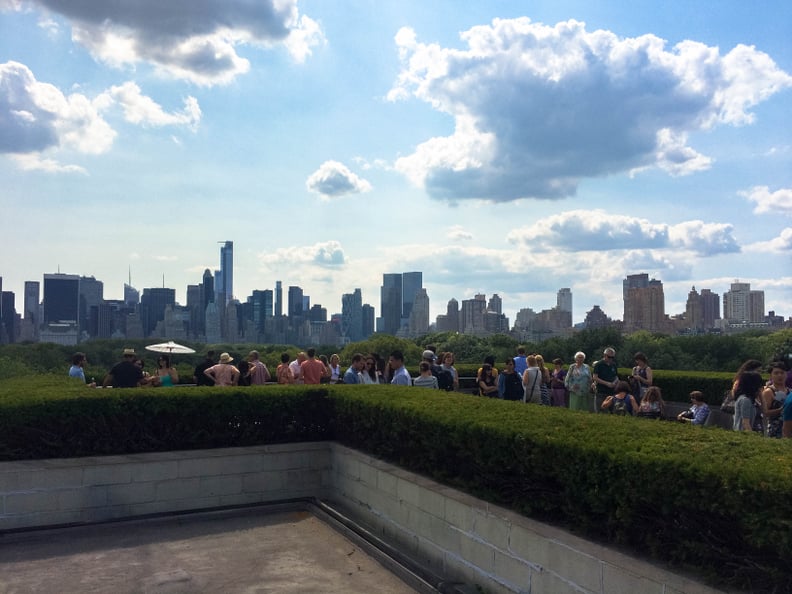 However, be sure not to leave before visiting the rooftop overlook for sweeping views of Central Park and the city skyline!
04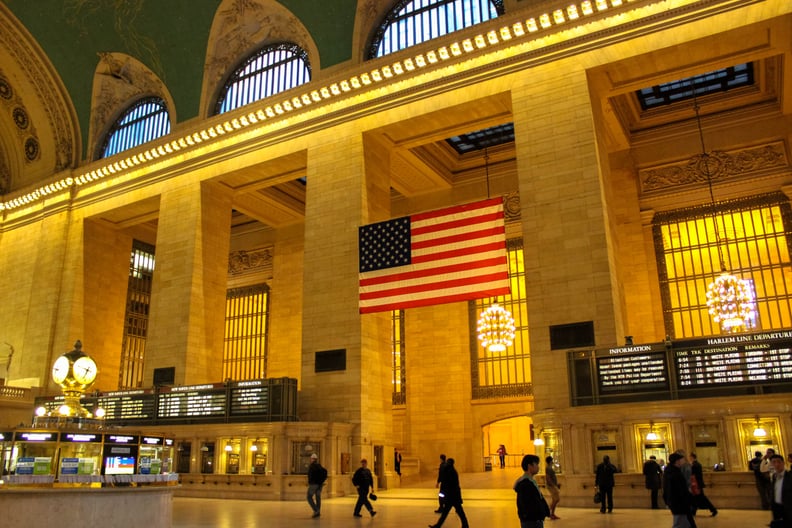 Grand Central Terminal
Although Grand Central Terminal serves as part of a monotonous commute routine for many locals, this transit hub just so happens to be one of the world's most visited tourist attractions, and for good reason. With intricate designs on both the outside and inside, this awe-inspiring terminal is certainly worth walking through.
If you want the best views of the Main Concourse, climb up the steps to the terrace at the Apple Store. Here, you can feast your eyes on the mesmerizing constellation-painted ceiling and admire the gigantic American flag. And if you happen to be hungry during your visit, make your way over to the famous Grand Central Oyster Bar!
05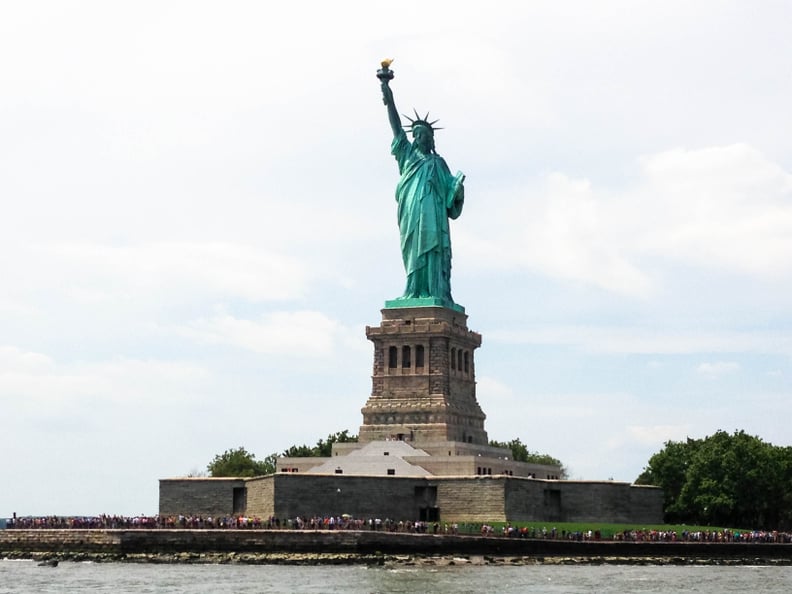 Statue of Liberty
What would be a trip to New York without taking in the grand 305-foot stature of Lady Liberty, right? Yes, this glorious copper statue can draw quite the crowd, but I highly recommend carving out the time to pay her a visit.
Plus, did you know you can even climb up inside her crown? While you'll have to plan ahead for this adventure — as the National Park Service only allows 240 people to make this climb per day — the 354-step-climb is certainly worth it for the spectacular view of the New York Harbor you'll be greeted with.
But if you'd rather take in the Statue of Liberty away from the crowds on the water, that's OK. Simply hop aboard the Staten Island Ferry. Not only will this ride offer a fascinating up-close view, but it's also free!
06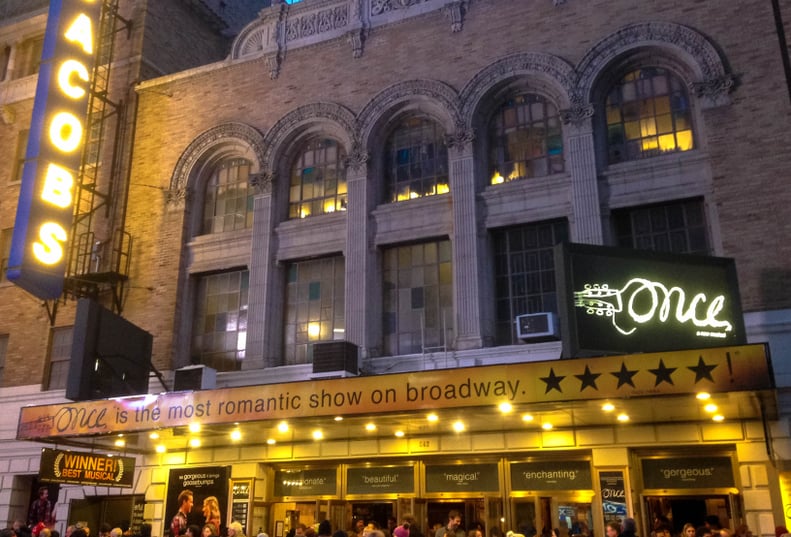 Theatre District
If you ask me, Broadway shows are practically synonymous with New York City. From long-running performances such as The Phantom of the Opera to recent phenomenons like Hamilton, everyone should experience the curtain rising on Broadway — or even Off-Broadway for that matter — if possible!
While the price of tickets can add up quickly, there are numerous ways to find discounted rates. For instance, aside from scouring the internet, savvy customers can also find great deals by heading to the theater's box office as soon as it opens for the day's performances. Although this option can take time, same-day rush tickets to Broadway and Off-Broadway shows can sell for as little as $25!
07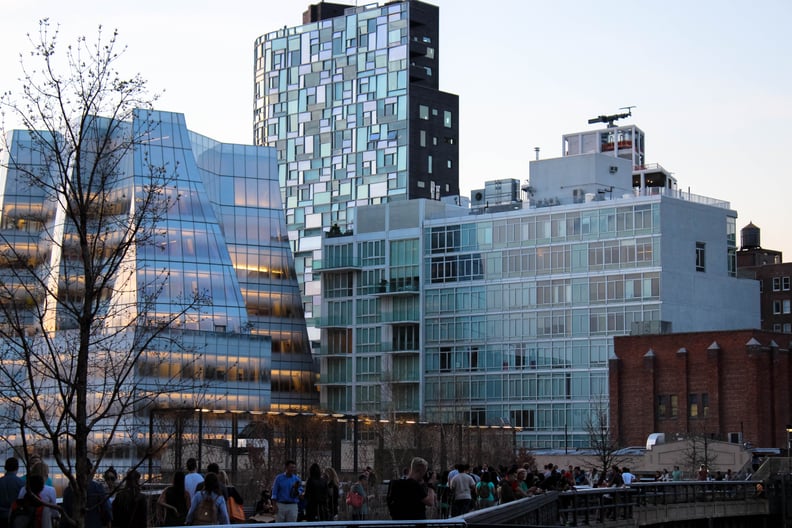 The High Line
If you're looking for a lovely place to get some fresh air, consider strolling above the city streets on the elevated High Line. While this 1.45-mile-long linear park used to be an old rail line, it now serves as one of Manhattan's most popular destinations. Running from Hudson Yards to the northern edge of Chelsea, the High Line offers magnificent views of the city skyline and is adored by locals and tourists alike.
08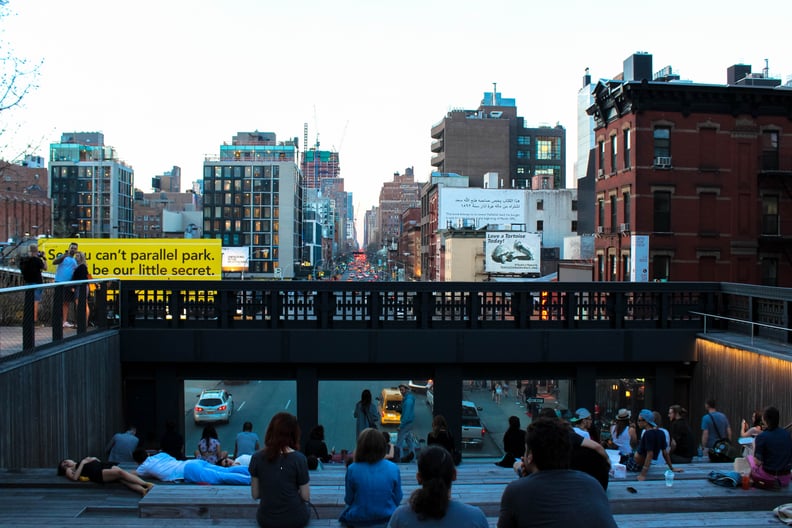 And if you're not quite ready to make your descent from this urban park, the stairs overlooking the streets are a great spot to plop down and take a breather.
No matter how many times I strolled along the High Line, I always found myself here. There's just something about this particular area that makes you feel removed from the city and yet at the same time inextricably a part of it. Sit here and you'll see.

09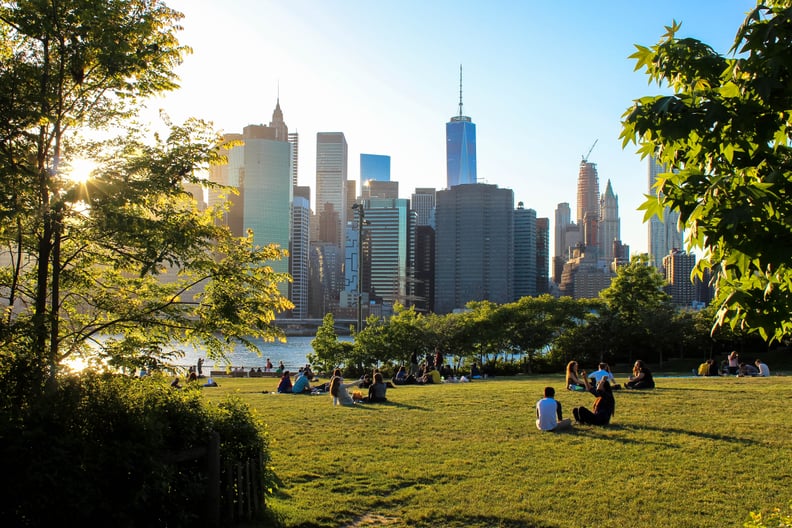 Brooklyn Bridge Park
Although Manhattan still technically serves as the central hub for most tourists, the waterfront neighborhood of DUMBO — which stands for "Down Under the Manhattan Bridge Overpass" — has transformed Brooklyn into another popular destination. In fact, the jaw-dropping skyline views of Downtown alone are worth crossing the river. And because Brooklyn Bridge Park oozes with fun outdoor activities, you'd be doing yourself a disservice by not checking this area out.
Plus, you can even get to this corner of the city by walking across the historic Brooklyn Bridge. You know, for an extra-quintessential experience!
10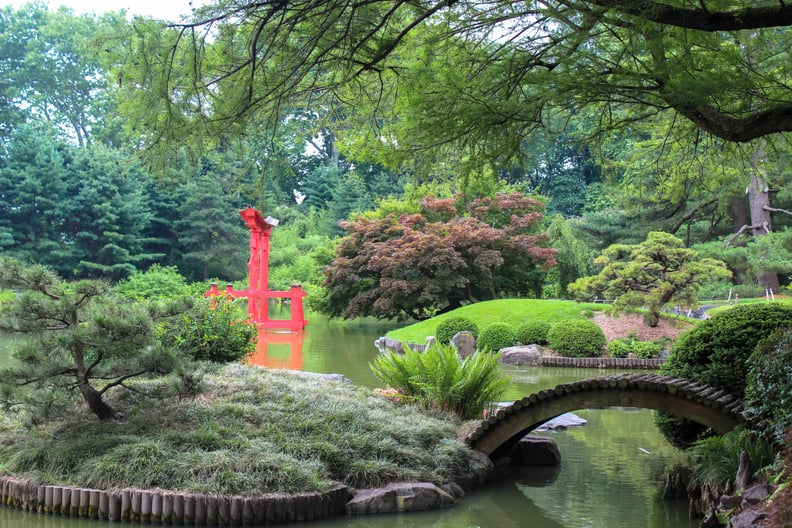 Brooklyn Botanical Garden
While in Brooklyn, consider hitting up another popular destination: the Brooklyn Botanical Garden. Founded in 1910, this stunning 52-acre garden located in the heart of the Prospect Park neighborhood welcomes approximately 900,000 visitors each year.
With over 200 cherry trees stemming from 42 Asian species and cultivated varieties, this Garden is one of the most anticipated cherry-viewing sites outside Japan!
11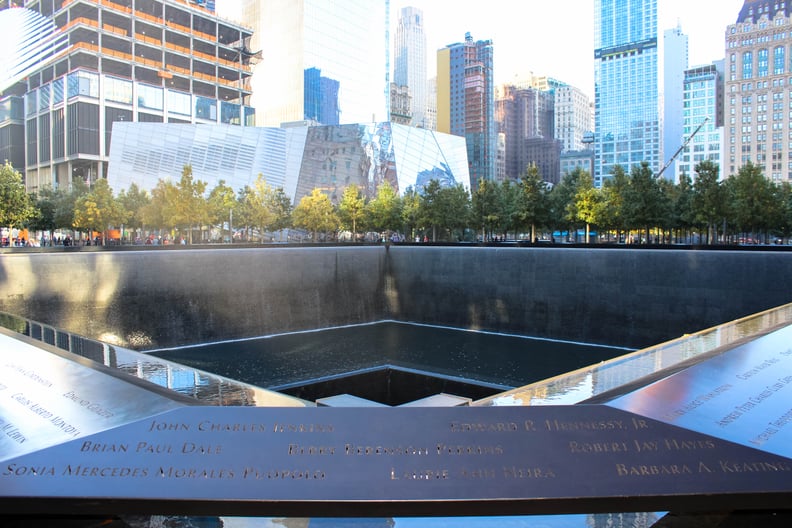 The 9/11 Memorial and Museum
For those wishing to pay tribute to the thousands of lives lost in the attacks of Sept. 11, you can do so at the 9/11 Memorial. In addition, visitors can learn more about the tragic events that took place on this day by spending time in the museum.
These two destinations are powerfully touching, and I highly recommend them to anyone who has the opportunity to make the visit.
12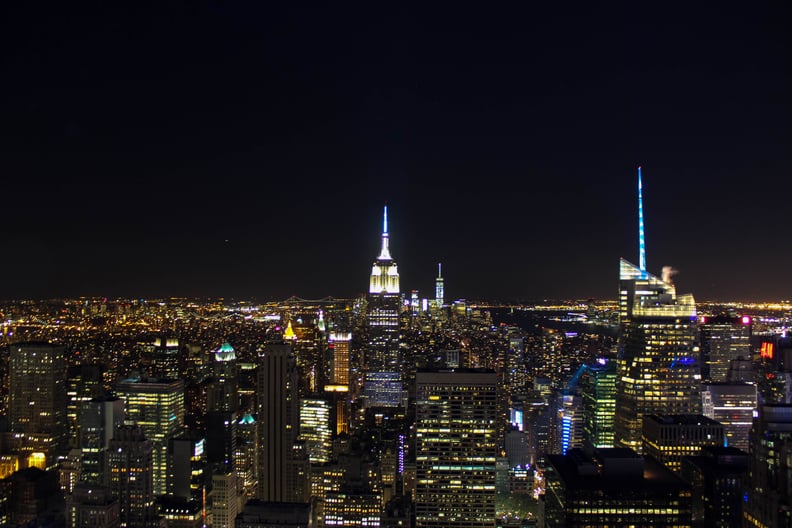 Top of the Rock
And, of course, no trip to the Big Apple would be complete without taking in the twinkling lights of the city skyline from high above! While there are dozens of places to embrace this sparkling show, for me, nothing compares to the hypnotizing view from the Top of the Rock.
Not only will you be greeted with an unobstructed panoramic view from Central Park to Manhattan's Midtown and Downtown, but this observation deck allows you to capture the Empire State Building in your photos. Now, is that awesome or what?
So go ahead, soar up to the 70th-floor observatory and see for yourself why this tourist attraction is on everyone's bucket lists!