The 12 Best US Cities to Visit If You Love Music
Great music and entertainment can be found in any city, at any time. But if you really love seeing artists perform live, in creative and exciting backdrops, these are the best US cities to visit on your next vacation.
01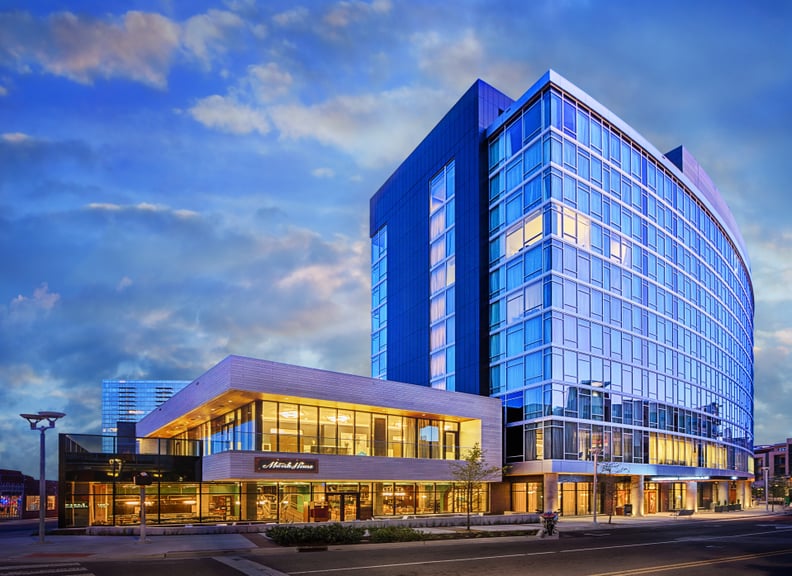 Nashville
Anyone who considers themselves a country music fan is obligated to go on a pilgrimage to Nashville. When it comes to music, there's nowhere quite like Nashville. For country-music-lovers, head to Broadway for the best live music around. For a uniquely Nashville music experience, stay at the recently opened Thompson Nashville, the hot spot located in the city's Gulch neighborhood. The hotel itself has collaborated with iconic local record company Third Man Records to curate music programming across the hotel, from a vinyl listening lounge in the lobby with a PYO (play your own) record player to Third Man records for sale in the guest rooms to weekly Monday DJ nights hosted by Third Man Records on the hotel's roof L.A. Jackson.
Whether going to see a show at the Grand Ole Opry, visiting the Country Music Hall of Fame, or just following in the footsteps of Dolly Parton and Johnny Cash, there's something for everyone. Book a stay at the Gaylord Opryland Resort — not only is it one of the largest hotels in the world, but it also houses a botanical garden, an indoor river, and more in its enormous atrium.
"For food, you have to visit Arnold's Country Kitchen, a well-loved staple of Southern comfort food," said Alanna Smith, editor at TravelPirates. While you are at it, take a tour of the Grand Ole Opry Live and see the famous Grand Ole Opry show, responsible for almost every country music star since 1925!
02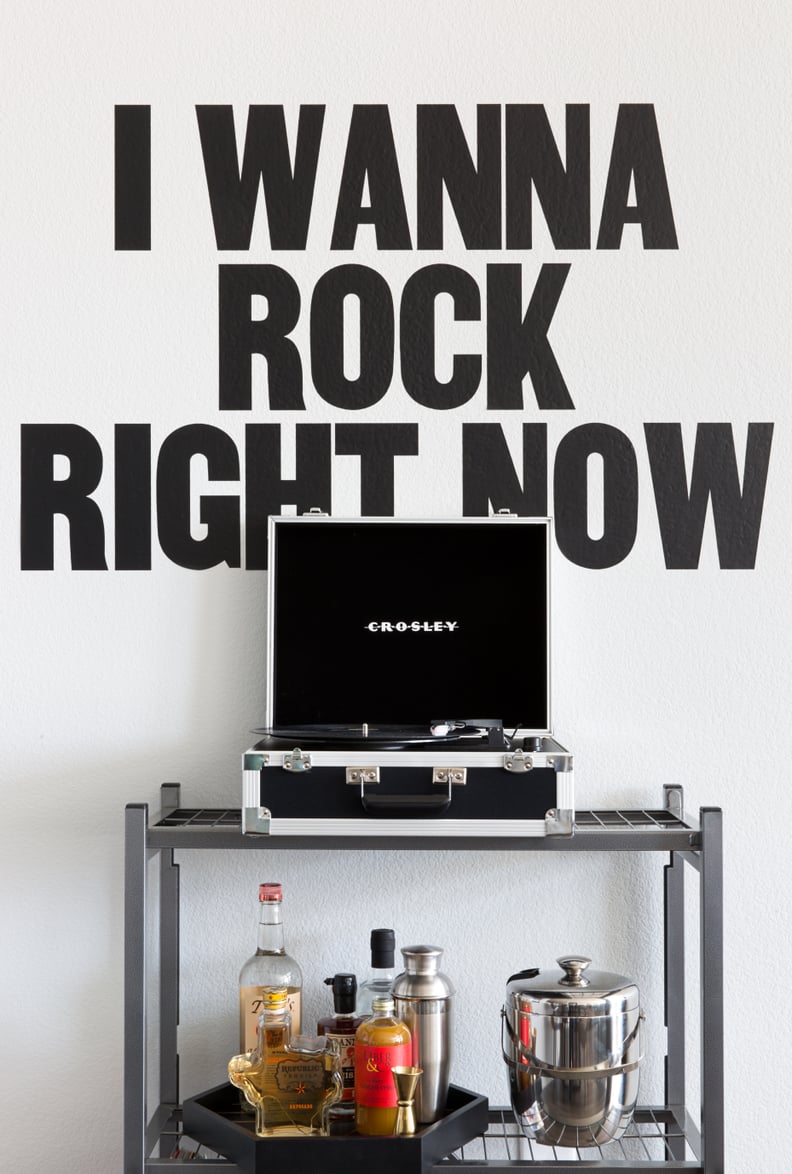 Austin, TX
Austin calls itself the "Live Music Capital of the World," and with good reason. "Home to both huge festivals, like South by Southwest and Austin City Limits, and many smaller venues, music is a huge part of what keeps Austin weird — and what makes it such a huge vacation spot for millennials," Smith said.
In addition to ACL and SXSW, there is an insane local music scene that goes way beyond the country, honky tonk music you'd expect (but they have that too!).
The Guild's Red River location is a great place to stay to experience Austin and its music (not to mention each room is outfitted with a record player and the team can customize a personal playlist to have going the second you walk in the door). Nearby venues include Mohawk, Stubbs BBQ, The Elephant Room (hidden gem of a jazz bar with live local music every night), Beerland (anchor of the Austin punk scene for decades and essential touring stop for bands and local artists), Cheer Up Charlies (vegan- and LGBTQ-friendly venue hosting punk, electronic, hip-hop artists, storytelling nights, and karaoke), Empire Control Room (EDM/dance music), and more.
Hotel San José hosts the annual South x San Jose each year, the hotel's free music festival that takes place in the hotel's parking lot, while Hotel Saint Cecilia was inspired by the patron saint of music and features Rega turntables and Geneva sound systems in its suites, along with amenities such as a lending library of vintage LPs, a guitar loan program with Gibson, and private vintage vinyl shopping services. The Foo Fighters even named their latest EP after Saint Cecilia, having recorded the album while staying at the property.
03
Asbury Park, NJ
With a rich history of breeding legendary musicians such as Bruce Springsteen and Johnny Cash at iconic entertainment venues like The Stone Pony and The Wonder Bar, Asbury Park is not your average town.
Rich with history, Asbury Park has a thriving arts and music scene. Stop by Sweet Joey's and flip through stacks of vinyl records and vintage rock 'n' roll t-shirts. Visit The Asbury Hotel to check out Danny Clinch's exhibit Transparent, displaying some of his most influential photographs from Bruce Springsteen and Stevie Nicks to Tupac Shakur. Outpost, the immersive rest stop for touring artists, just opened on the boardwalk. Paying homage to the town's reputation as a musical epicenter, the 1,800-square-foot space features a Gibson-sponsored recording studio, yoga/meditation area, laundry facilities, outdoor hammocks, grill, and showers, as well as a general store — all for free and minutes from the beach for passing musicians and bands.
Danny Clinch Exhibit is an extension of The Asbury Hotel; the exhibit compiles photographers from one of the most significant documentations of music in our lifetime. Danny has captured some of the most iconic images of historic musicians, shooting the likes of Johnny Cash, Bruce Springsteen, Tupac, and more. "The Boss" himself recently paid a visit to the exhibit. And don't forget The Stone Pony: the waterfront club where Bon Jovi and Bruce Springsteen have played. The venue typically hosts rock 'n' roll classics such as the Pixies, Gary Glark Junior, and more.
04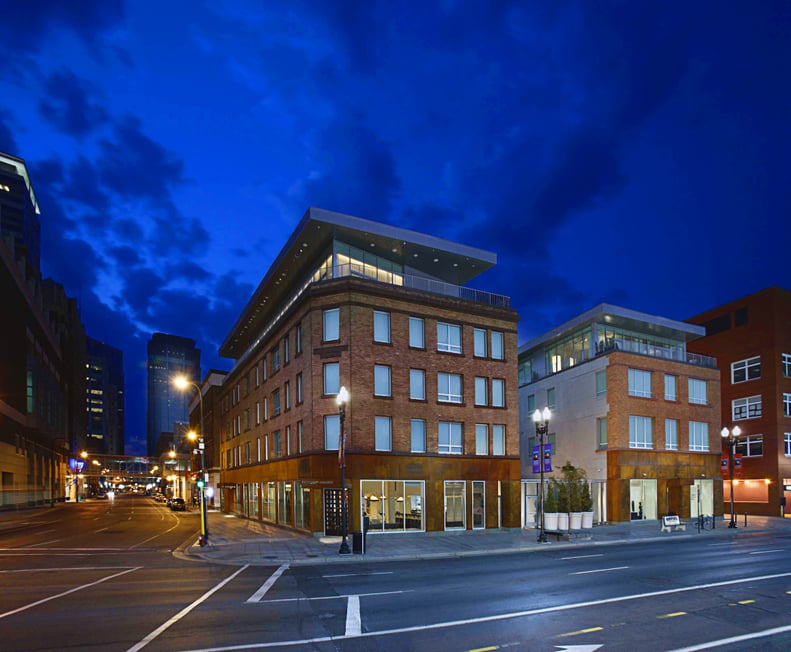 Minneapolis, MN
An underrated Midwestern gem, Minneapolis is known by many for its music scene. The city is rich in music history, birthing some of the biggest stars in music today, including Prince, Bob Dylan, and The Time, among many others. Music-lovers have a plethora of pit stops to visit before leaving the Twin Cities — with top-of-the-list attractions being First Avenue, a landmark club in downtown that's hosted just about every legendary rock-and-roll band to date, also used as the venue for Prince's popular film Purple Rain; the Minnesota Orchestra, named "the greatest orchestra in the world"; various record stores situated in mostly every street corner possible; and the Target Center, a multiuse arena hosting the biggest concerts in town.
If you want to be near the music action, travelers can choose to stay at the edgy, art-lovers hotel Le Meridien Chambers Minneapolis, perfectly situated in the heart of the city's vibrant arts district, and just across from the Orpheum Theatre — once helmed by Bob Dylan himself. Or stay at W Minneapolis — The Foshay, one of whose three passion points is music, after all. It's located inside the historic Foshay Tower — Minnesota's very first skyscraper.
05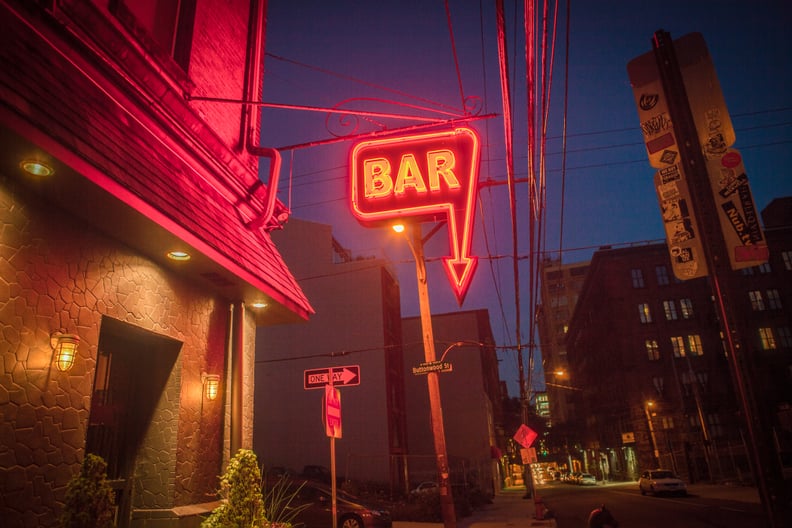 Philadelphia
Aside from large-scale venues such as Wells Fargo Center, BB&T Pavilion (technically in Camden, NJ, just across the Delaware River), and The Mann Center, there are tons of small venues to check out touring groups and local acts, too. Philly is also home to various historic music halls as well as the Made in America festival. There are so many options: Johnny Brenda's, Union Transfer, Everybody Hits (batting cage by day, music venue by night), The Fillmore, Underground Arts, the Electric Factory. What's more, those listed are all located in the same vicinity of two neighborhoods called Fishtown and Callowhill.
What's nearby to eat? So much! Fishtown is crawling with spots, and Callowhill has a few great places to eat before and after the concerts. Prohibition Taproom is a great place to get drinks before a show at Underground Arts or Union Transfer.
Where to stay? Stay Lokal — a cool new "invisible service" boutique hotel — is located just about a mile away in Old City. You dial up service with an iPad app! That's pretty rock star.
06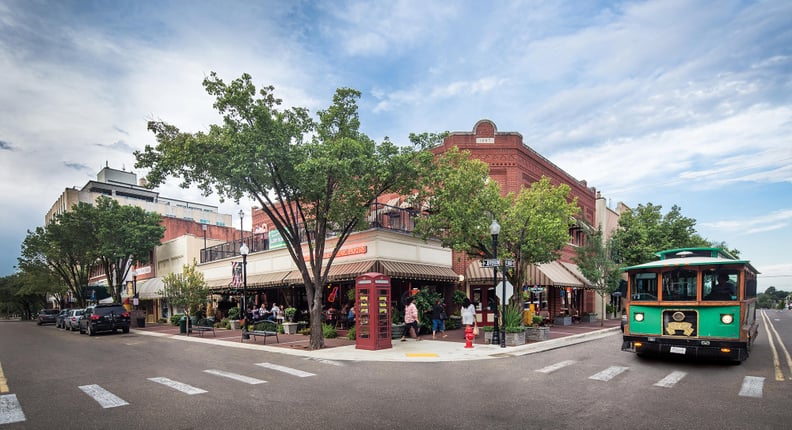 El Dorado, AR
While a hub for arts and music may not be the first thing that comes to mind when thinking about the Southern state of Arkansas, the town of El Dorado — a historic oil boomtown — is changing perceptions.
El Dorado has called upon top entertainment execs from the likes of House of Blues and the Rock and Roll Hall of Fame, along with chart-topping artists such as Brad Paisley, Train, X Ambassadors, Smokey Robinson, ZZ Top, and what many are calling "The Beatles of this generation," Migos, to celebrate the inaugural weekend of MAD! (Murphy Arts District) on Sept. 27. Hoping to join the ranks of Nashville and Woodstock, NY, MAD! has set its sights high with the star-studded launch of the district's renaissance and the new music-lover's haven. Stay at the charming Union Square Guest Quarters in the heart of downtown El Dorado. Try a "spudnut," the quintessential doughnut made from potato flour. Have dinner at Fayrays and try the shrimp po boy. Fayrays is a Southern Arkansas gem known for its fresh seafood and twist on fine dining.
07 New Orleans
No music tour of the United States is complete without a trip to NOLA. The live-music scene is still alive and kicking in the birthplace of jazz; on any given night, you can find musicians playing in your choice of bar or restaurant.
"You may hear the To Be Continued Brass Band playing on the street," Smith said. If you have time to sleep, try The Troubadour: a hotel/art gallery close to the French Quarter, where nightly rates start at just over $100. "For refreshments — and a taste of history — visit Lafitte's Blacksmith Shop Bar, which was supposedly once owned by a pirate, and may or may not be haunted," Smith said. Located in the vibrant Central Business District, NOPSI Hotel is just a short distance from all of New Orleans's most exciting music locations.
08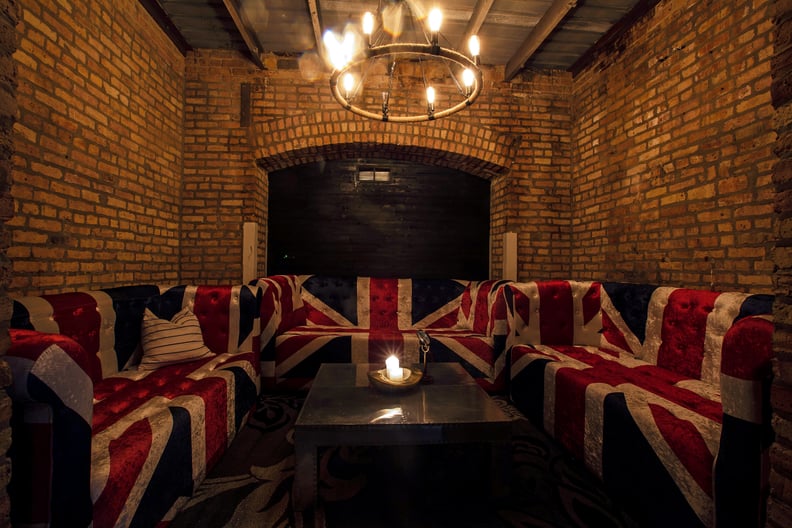 Chicago
Chicago is known for being one of the greatest destinations for live music and is considered home to some of today's favorite artists, including Chance the Rapper and Kanye West.
Chicago offers many distinctive forms of music like blues, rock and roll, house music, dance music, and rap and boasts must-see music landmarks perfect for any music fan. Come Summer, it's the destination for music festivals such as Lollapalooza, Pitchfork, Mamby on the Beach — there is a fest for every weekend! Not to mention the free concerts in the parks that are located citywide. And if you're making Chicago your destination for all things music (not to mention the incredible food scene), visit Bassment, a live music speakeasy that hosts incredible bands every Wednesday through Saturday night, making it the perfect place to seek out some of the greatest bands in Chicago.
09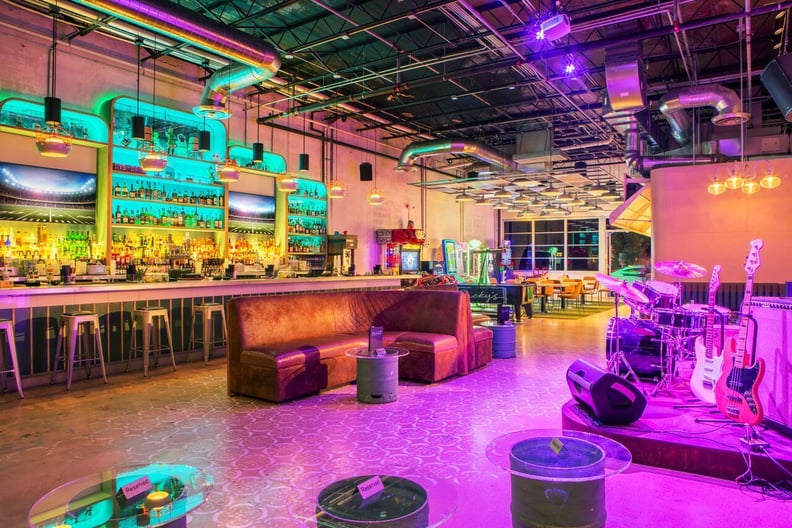 Miami
Miami is a music-rich destination for Latin music fans. You can turn to W South Beach as its expansive WET deck is a party playground. Head to Ball and Chain Bar and Lounge located on Miami's most popular street, Calle Ocho, an area increasingly considered to be the center of Little Havana and frequently referenced in songs by famous pop artist Pitbull. Ball and Chain features live music, salsa dancing, and Cuban-inspired food and cocktails. Ricky's South Beach has turned into a home for locals and visitors who enjoy and appreciate live music and some good old arcade games. Recently partnered with New York's famed Artichoke Basile Pizza, Ricky's serves as the only live music and sporting venue on South Beach. If pizza isn't satisfying enough, one can make their way next door to Bodega Taqueria y Tequila, which offers live music every Wednesday at 9 p.m. Bodega is known for its homemade tacos and its secret porta-potty door that leads you to the bar.
10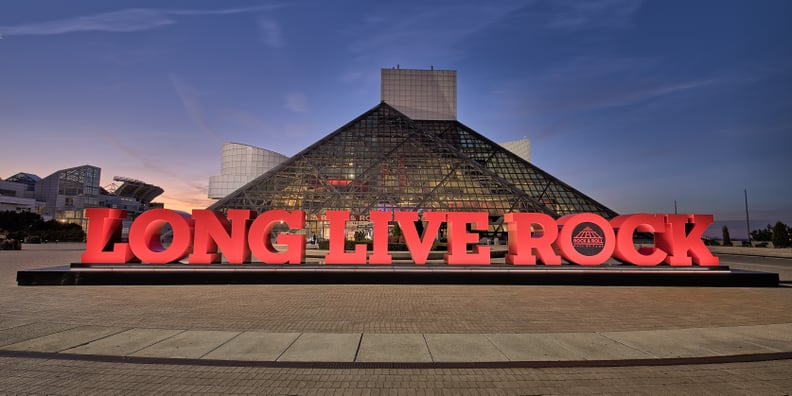 Cleveland, OH
Cleveland's long connection to rock and roll started in the early 1950s when the city was host to the world's first rock and roll concert and has since evolved to include attractions such as the Rock and Roll Hall of Fame, where you'll get to experience the full history and momentous impact of rock music on the world.
After a five-year renovation, the Kimpton Schofield Hotel reopened the doors to its landmark 1902 building in downtown Cleveland last March. Pedal one of the hotel's complimentary bikes to area attractions, and if you're feeling musical during your stay, ask about the hotel's loaner guitar program.
In Cleveland, the food and drink options are endless . . . a few great restaurants listed by downtown district/neighborhood include Barrio, The Greenhouse Tavern, and Mabel's BBQ.
11 Detroit
Detroit has a long, storied history with music and is a major center for musical creation. From hip-hop to techno to "The Motown Sound," Detroit is a music-lover's paradise.
The city celebrates its music history through museums, clubs, bars, and festivals happening throughout the year. No music-lover can come to Detroit without stopping by Hitsville USA. The Motown Museum celebrates the sound that crossed genres and generations. See the place where hits from Smokey Robinson, The Supremes, and The Temptations were made.
For nearly 40 years, the Detroit Jazz Festival has celebrated the city's rich history with jazz. It's the largest free premiere jazz festival in the world and features performances from artists like Herbie Hancock, Miles Mosley, and Kamasi Washington. The Movement Electronic Music Festival is a three-day annual event that highlights Detroit's electronic music legacy.
Looking for live music? Check out these Detroit staples: The Raven Lounge is Michigan's oldest blues bar, TV Lounge is the hottest dance club for EDM fans, and Baker's Keyboard Lounge claims to be the world's oldest jazz club and has been home to jazz legends like Ella Fitzgerald, Miles Davis, and Cab Calloway. Third Man Records was founded by White Stripes lead singer and guitarist Jack White in Detroit and has opened a retail location featuring a record store, novelties lounge, in-store performance stage, record booth, and vinyl record pressing plant. The shop is located in the Midtown neighborhood, which is home to many great shops, including Shinola, and restaurants. Recently reopened this year, the Caucus Club is a great place to grab a bite and experience Detroit music history. In 1961, then-unknown Barbra Streisand launched her singing career at Caucus Club.
12 Seattle
Seattle is the home of Nirvana and the grunge era, Jimi Hendrix, and Dave Matthews. Kimpton Palladian Hotel is located in Belltown, right down the block from the historic Moore Theater (the city's oldest operating theater) and less than a mile walk to the Museum of Pop Culture (formerly the Experience Music Project), a massive museum currently running exhibits on Bowie, Hendrix, and guitar history, among others.
The Palladian is home to artistic tributes to local musicians. In the lobby, guests are greeted by large-scale paintings of Seattle icons, including Jimi Hendrix and Dave Matthews, dressed in regal garb. The same design theme carries to the guest rooms, where each bed is adorned with a celebrity pillow, often a musician — and guests can request specific pillows from the front desk. Music fans can choose from the likes of Elvis Presley, David Bowie, or Dave Grohl.