10 Wellness Getaways For Every Kind of Traveler
Some people travel to seek a personal transformation or spiritual awakening or to simply get away from the chaos of daily life. Whether it's trekking to the top of the Himalayas, silent meditations in Bali, or unforgettable spa treatments, many destinations are perfect for rediscovering your passion and purpose for life. To inspire your next life-changing journey, here are some of the best wellness experiences around the world to escape the stresses of daily life and enjoy pure relaxation in a serene setting.
01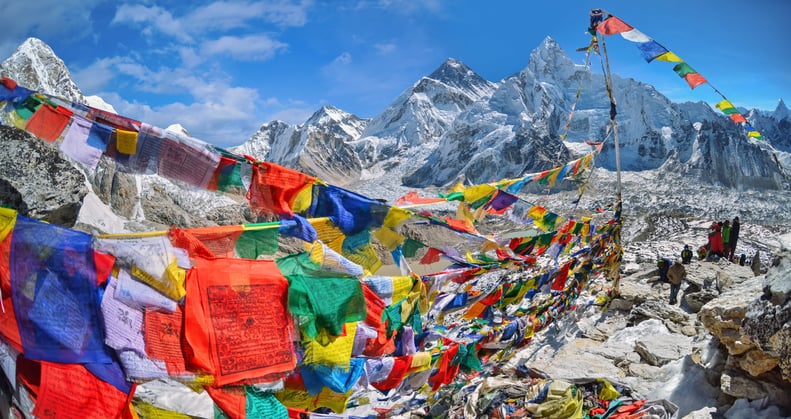 Trekking in the Himalayas
AdventureWomen, an adventure travel company run by women for women, curates experiences that empower women through challenging, life-changing adventures. The company's Trekking in the Himalayas trip includes the main trek in Nepal, rafting on the beautiful Seti River, and two nights in the Royal Chitwan National Park to observe leopards, rhinoceros, monkeys, and crocodiles.
02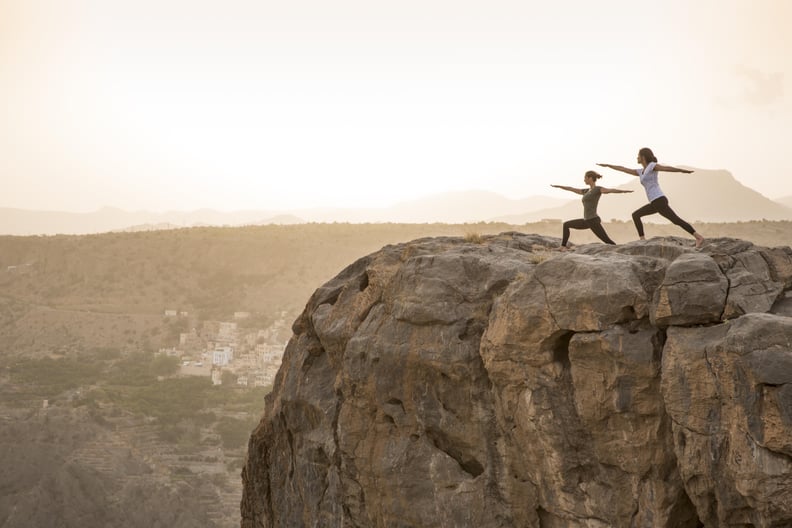 Mastering Mindfulness in Thailand
For a full week of holistic nourishment, Anantara Layan Phuket Resort has partnered with self-love celebrity and author of the bestselling book Goddess Revolution Mel Wells to create a women-only retreat. In addition to the workshops, retreat-goers can take part in active experiences such as traditional Thai boxing, paddleboarding on the Andaman Sea, exploring bustling local wet markets, learning how to cook flavorful and healthy Thai dishes, and caring for rescued elephants in a nearby sanctuary.
03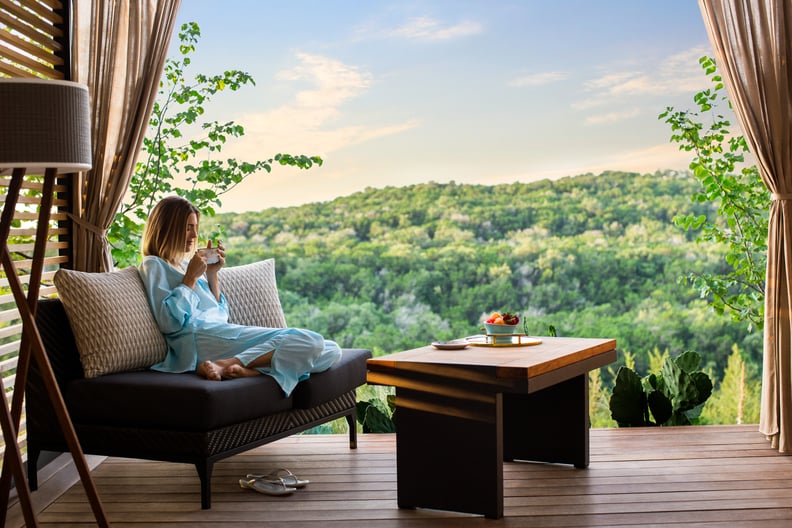 Self-Reflection in Texas
La Cantera Resort & Spa in San Antonio, TX, is home to Loma de Vida Spa & Wellness, a 25,000-square-foot indoor/outdoor secluded sanctuary that is immersed in nature and situated on one of the highest points in San Antonio with breathtaking views of the Texas sky. The spa invokes the spirit of Texas to inspire traditional spa offerings, signature experiences indigenous to the area, an infinity pool, weekly fitness classes, and services that integrate technology and nature to create a true sense of balanced well-being.
04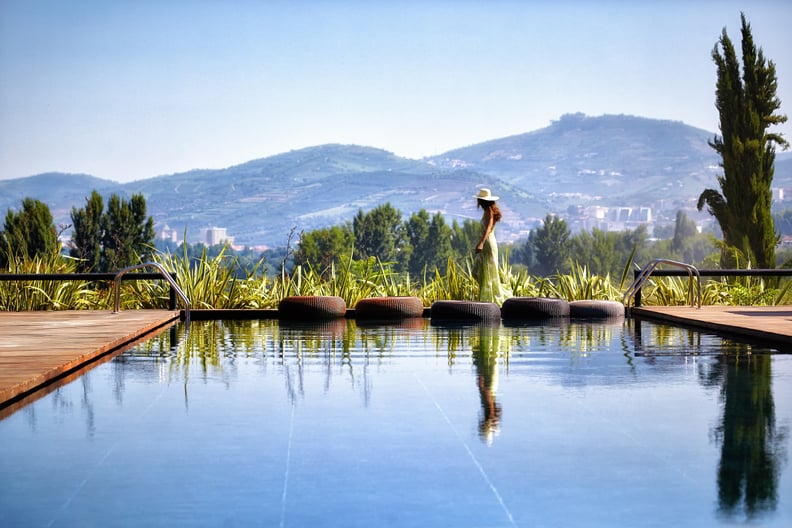 Stress-Busting in Portugal
Six Senses Douro Valley, a 19th-century manor house turned luxury resort in Portugal, offers a unique series of "rebalancing retreats," which are specifically designed to release stress and anxiety. Its programs combine educational workshops on managing stress with yoga, meditation, and mindfulness, making it the perfect transformative getaway.
05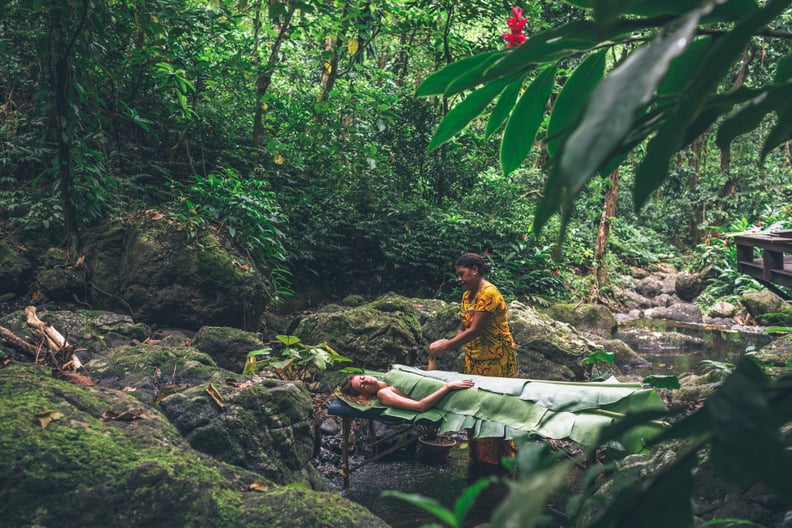 Rainforest Spa in Fiji
For an experience to be remembered, travelers can receive spa treatments in the lush Fijian jungle surrounding the Rainforest Spa. Visitors can benefit from the detoxifying banana body wrap, which comes from the banana trees in the resort's own grove. Even the coconut shavings used to polish and exfoliate guests' skin are gathered from a nearby plantation.
06 Holistic Yoga in Goa
At Ashiyana Yoga Retreat in Goa, India, guests can choose from a variety of spiritual experiences that range from seven-, 14-, and 21-day stays. Here, visitors can partake in holistic therapies including different combinations of yoga with a focus on stress reduction and balancing their chakra system, cosmic yoga, and much more.
07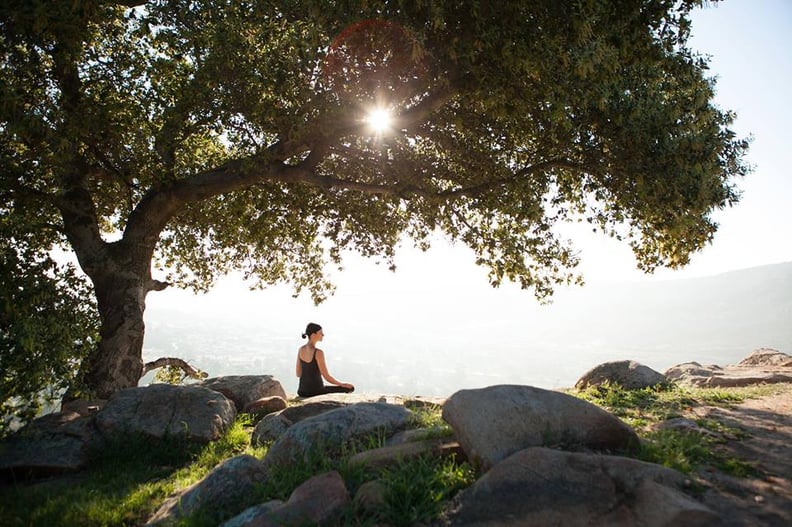 A Mental Escape in Mexico
Rancho La Puerta, the original "fitness resort" and spa in Tecate, Mexico, provides a luxurious wellness experience, offering guests a unique reawakening and spiritual mental escape. The Ranch offers over 60 fitness classes including TRX, yoga, pilates, Watsu, and advanced hiking trails, as well as spa treatments, therapeutic sessions, and daily lectures to inspire guests to leave with a recharged sense of being.
08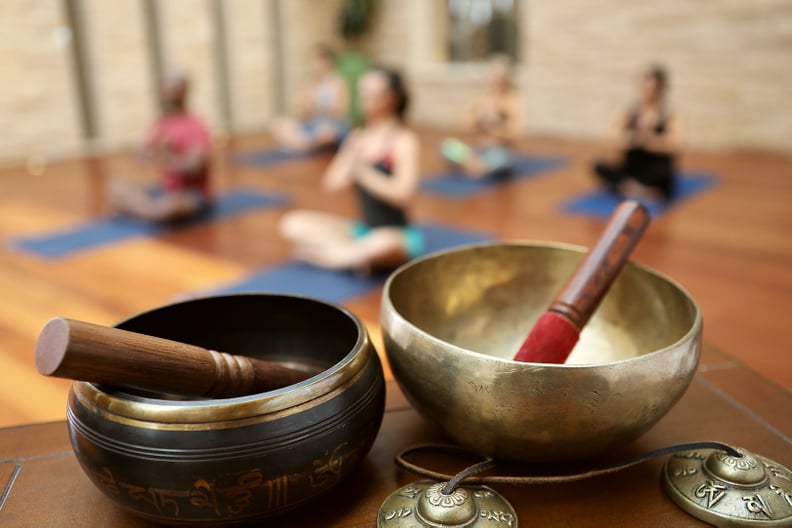 Singing Bowl Therapy in Arizona
For a completely transformative, meditative, and life-changing experience, the new Singing Bowl Therapy at Well & Being at the Fairmont Scottsdale Princess harnesses the body's own vibrational and material properties to help reduce stress and anxiety. This ancient practice centers the mind through sound, activating chakras and removing energy blocks to promote health and well-being.
09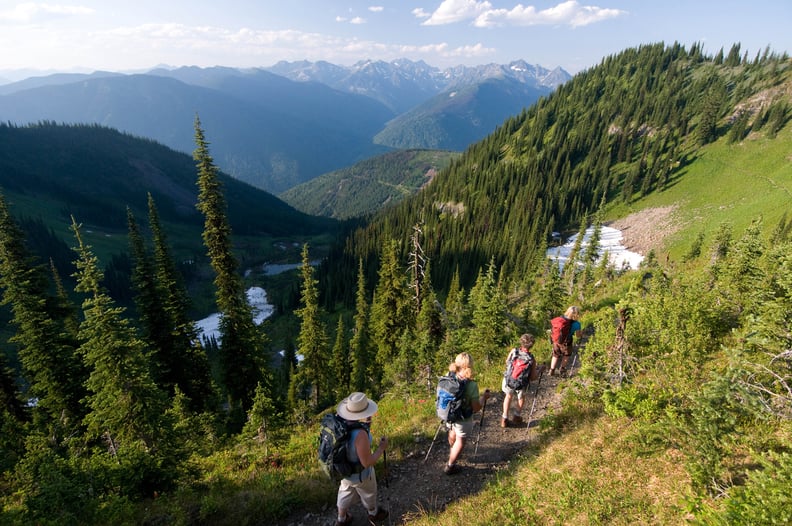 Hiking Retreat in British Columbia
Mountain Trek is an all-inclusive fitness and health retreat providing the ultimate hiking-based vacation in British Columbia. With a beautiful lodge and limitless trails, Mountain Trek provides a true back-country experience, immersing guests in scenery you cannot find near most urban cities. In addition to hiking, guests are treated to an ultrapersonalized program, also spending time focusing on activities including yoga, massage therapy, detox treatments, and a variety of fitness and nutrition classes including: lectures on stress management, nutrition, sleep health, metabolism, detoxification, goal setting, and personal willpower.
10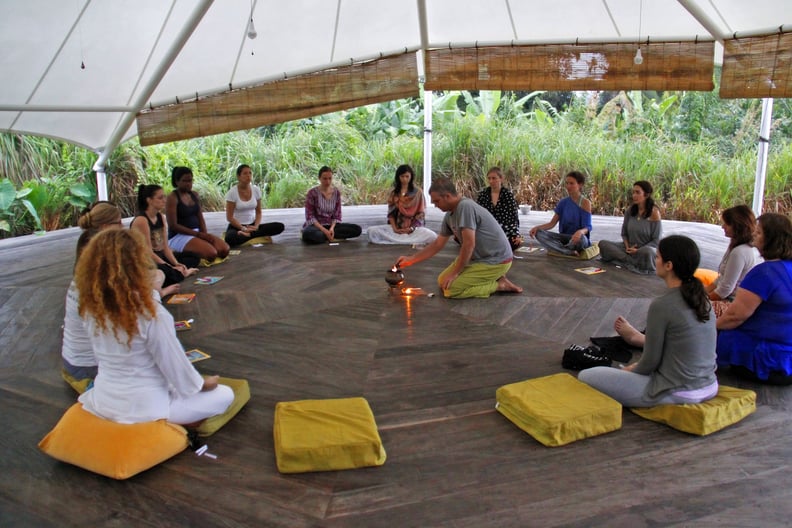 Silent Meditation in Bali
Those who seek to experience profound silence and peace can visit Bali Silent Retreat for a life-changing trip. As an eco sanctuary with restorative and inspirational programs, the retreat brings people together to their nourish bodies and souls while reconnecting them to their true selves in their own way. The program also provides local farm-to-table meals, trips to hot springs, guided yoga practices, and more.