6 Reasons You Should Go to a Wine Tour in Spain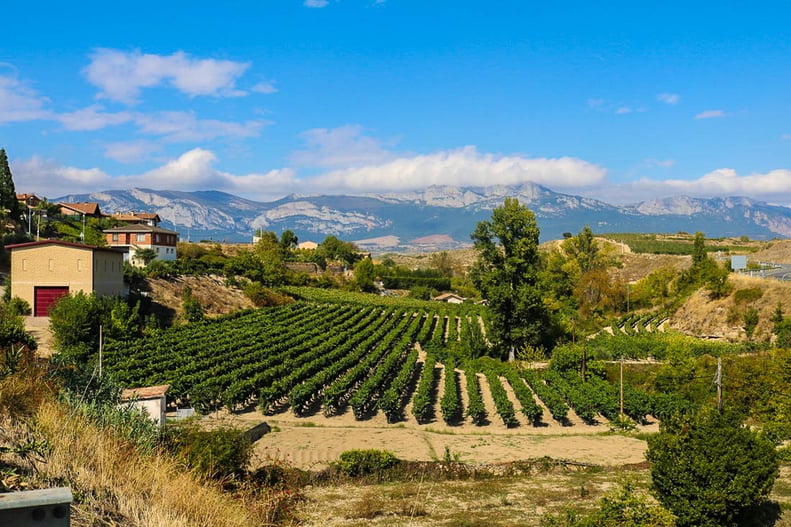 Sojourner White
Spain is one of the biggest tourist hubs in the world. People are drawn to its sunny beaches, rich history, never-ending nightlife, sangria, and of course, the infamous siestas. From Madrid to Mallorca, the possibilities for experiencing Spanish culture are endless.
Though tourists flock to the southern region for a getaway, the north is packed with excitement and adventure too. A main attraction? Wine tasting in the wine-making region of La Rioja! You may recognize this area of Spain, as it was featured on the most recent season of The Bachelorette. Between the hilly greenery and stunning architecture, these are a few reasons a wine tour should be added to your bucket list in Spain.
01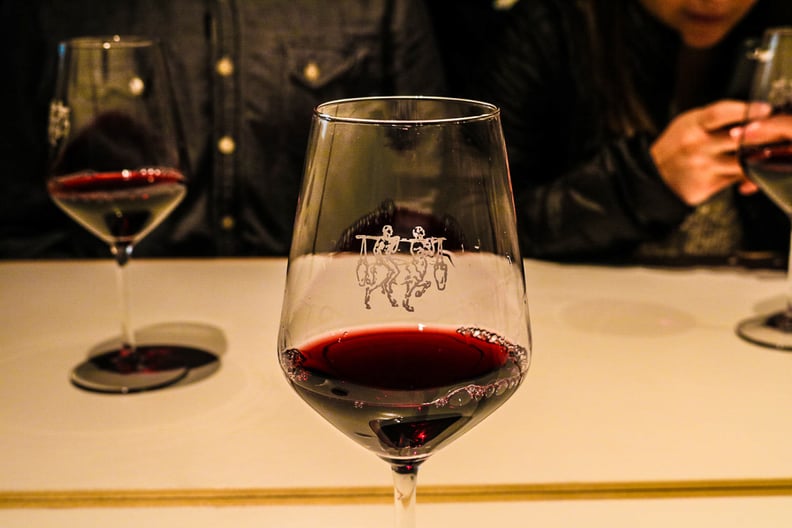 The Tastiest Wine at the Cheapest Price
Outside of wine tours in Rioja, they keep it cheap with one glass costing as little as 80 cents. The wine tour itself costs between 10 to 20 euros, depending on the winery's popularity. The tour includes two to three glasses of red or white wine with refills until it's all gone, plus finger food such as bread, cheese, and meat. A free bottle of wine can also be included in the tour price!
02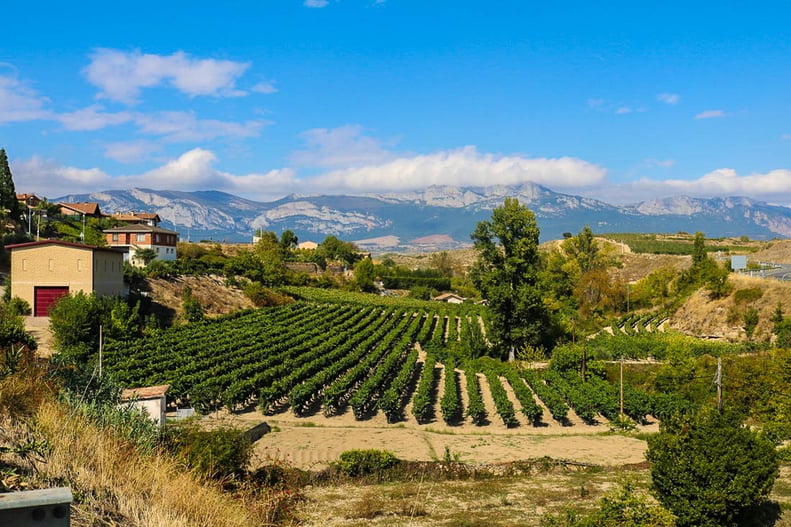 The Views
Many wineries (called "bodegas" in Spain) are operated in villages between the mountains and roads of the northern countryside. You'll be outside the hustle and bustle of the city to enjoy some Spanish nature and fresh air! If you go during Fall, you can see the beauty of the leaves and vineyards changing from a Summer green to a deep wine red.
03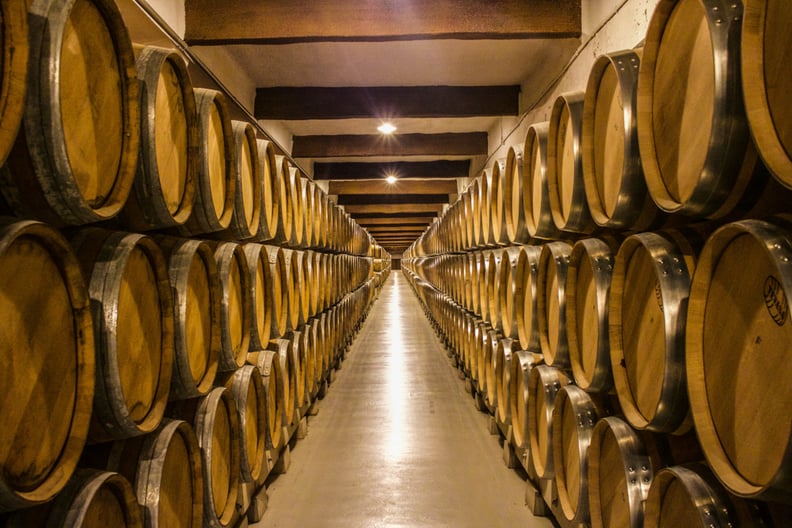 Learn About the Culture
Wine tours are a nontraditional way to learn about Spanish culture, even if you don't speak Spanish. Many wineries offer tours in other languages, including English. The tours go in-depth about the wine-making process, from harvesting to storage, and every detail creates a memorable wine-tasting experience.
04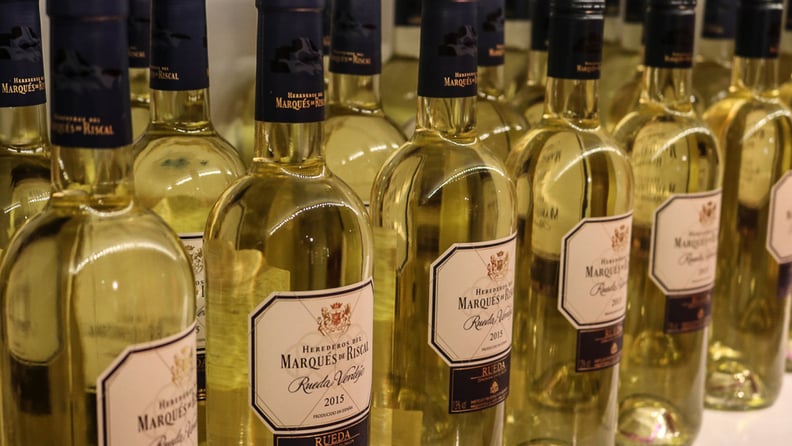 Support Family Businesses
Owning a winery incorporates a community-oriented way of life for many locals in La Rioja, as everyone has a friend or a friend's friend who operates a vineyard. With wine tours, you get a rich cultural experience and you support the people you're visiting. "Splurging" on a fresh, local 6-euro bottle of wine to take on the plane isn't a horrible trade-off either.
05
The Architecture
Look familiar? Frank Gehry, the architect behind the Guggenheim Museum in Bilbao, built this popular Spanish winery called Marqués de Riscal in Elciego. Gehry took inspiration from the bottles made here and infused the colors into his design. Wineries are unique in Rioja, and the tour is only 15 euros, but if you want to stay at the accompanying hotel, it'll cost you 300 euros a night!
06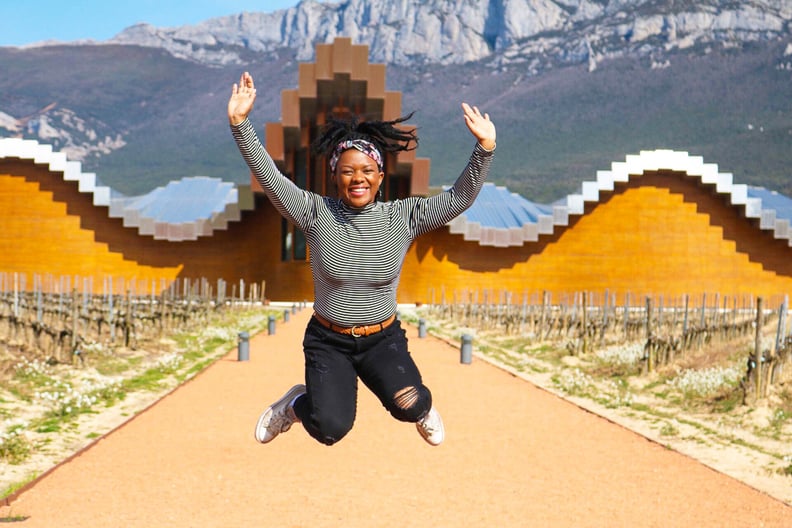 Instagram-Worthy Photo Shoots
With stunning architecture comes amazing photo shoots! Ysios (pictured above) is another masterpiece in the town of Laguardia that makes for an excellent photo op. They are hidden gems of the Instagram-world which will make your photo one-of-a-kind! Buy a plane ticket, grab your passport, and head over to La Rioja to experience all the culture hidden between the vines.