This Amtrak Route Is the Coolest (and Cheapest!) Way to See the SoCal Coast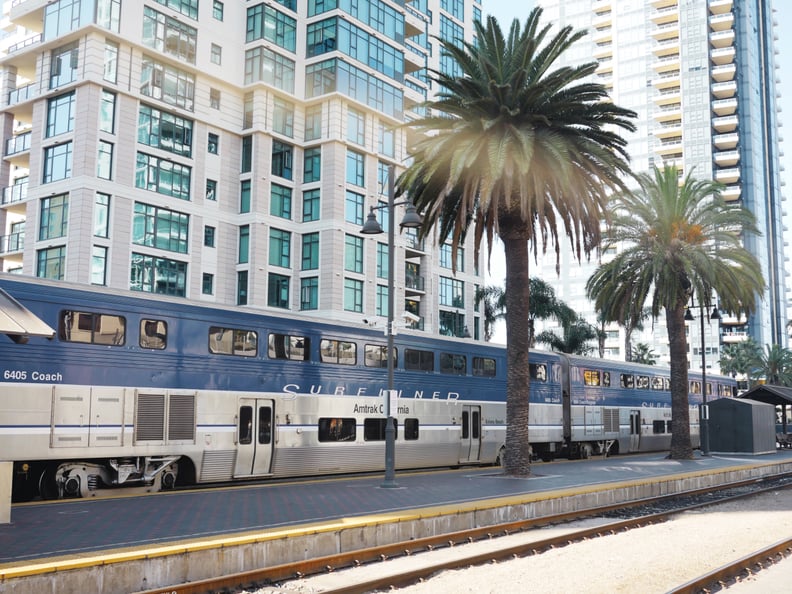 Nicole Gentile
Whether you are an avid surfer wanting to check out all of the Southern California beaches you can, looking for a fabulous day trip with delicious food, or simply wanting to explore the coast, Amtrak's Pacific Surfliner will take you there in style. The Surfliner destinations include San Diego, Orange County, Los Angeles, Ventura, Santa Barbara, and San Luis Obispo. Each train stop has something special to see and something delicious to taste — and it's an inexpensive way to experience everything! So grab your surfboard, your bike, and your friends, and take a trip that offers a special view of sunny Southern California. Here are some perks of the Amtrak route.
01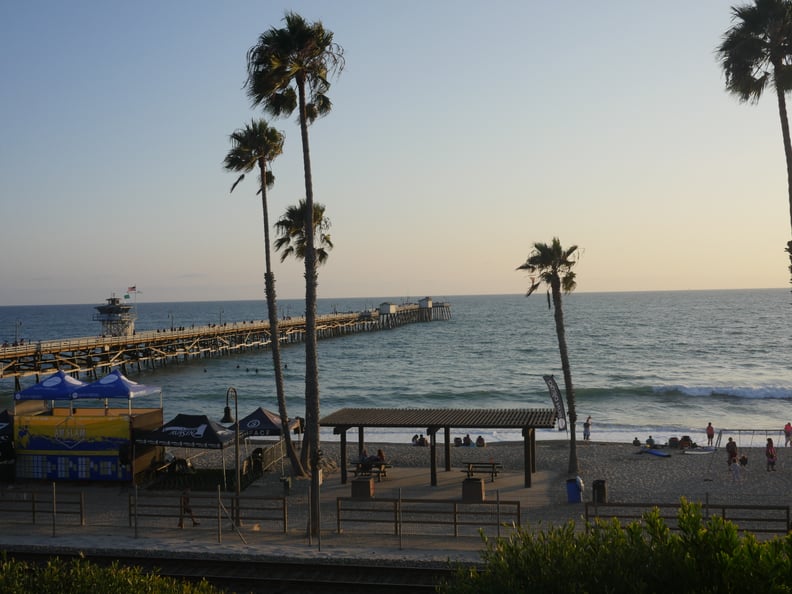 The views are spectacular.
The California coast offers endless attractions to enjoy as you travel.
02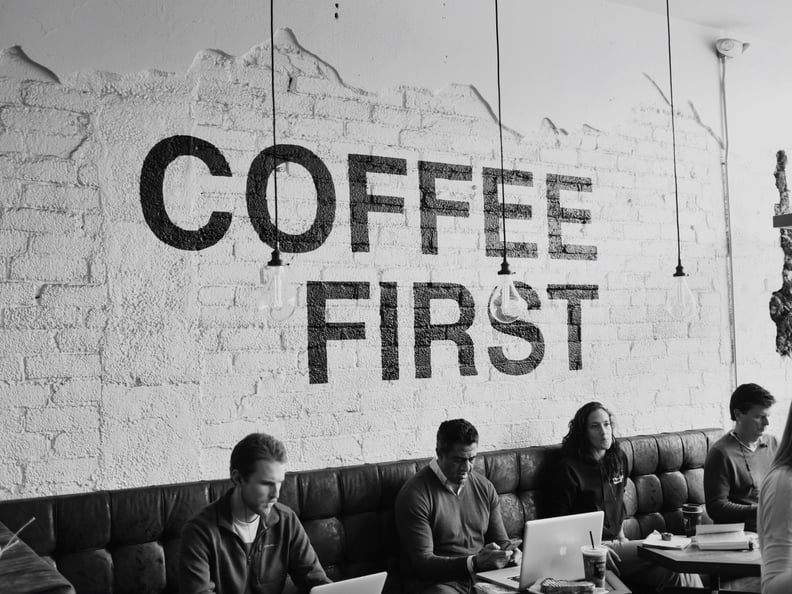 Every stop on the Pacific Surfliner route has great restaurants, wine bars, coffee shops, and adorable beach towns to explore.
Do some research ahead of time about the spots you want to stop at so you can make the most of your trip.
03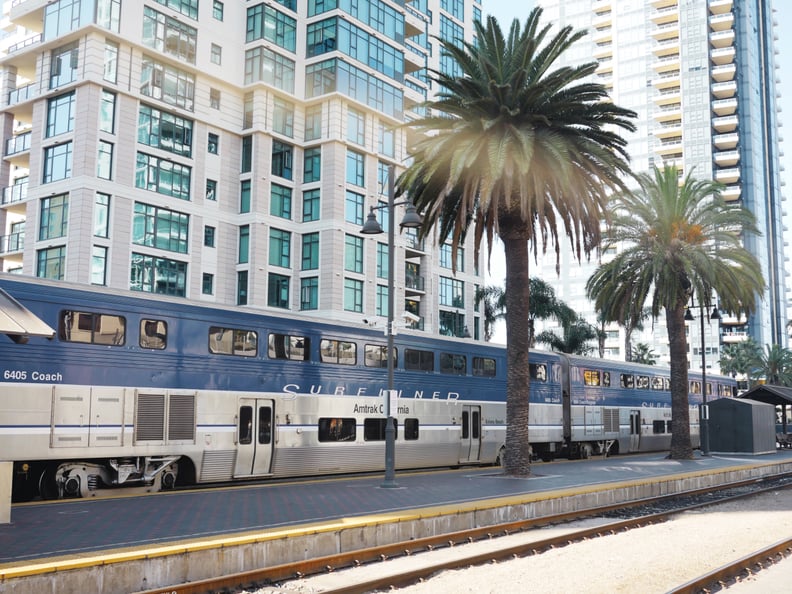 The price is right.
We traveled the entire route at from San Diego to San Luis Obispo for just $61 each. Prices vary, but it's possible to get tickets for the whole route for less than $100, depending on the dates you book!
04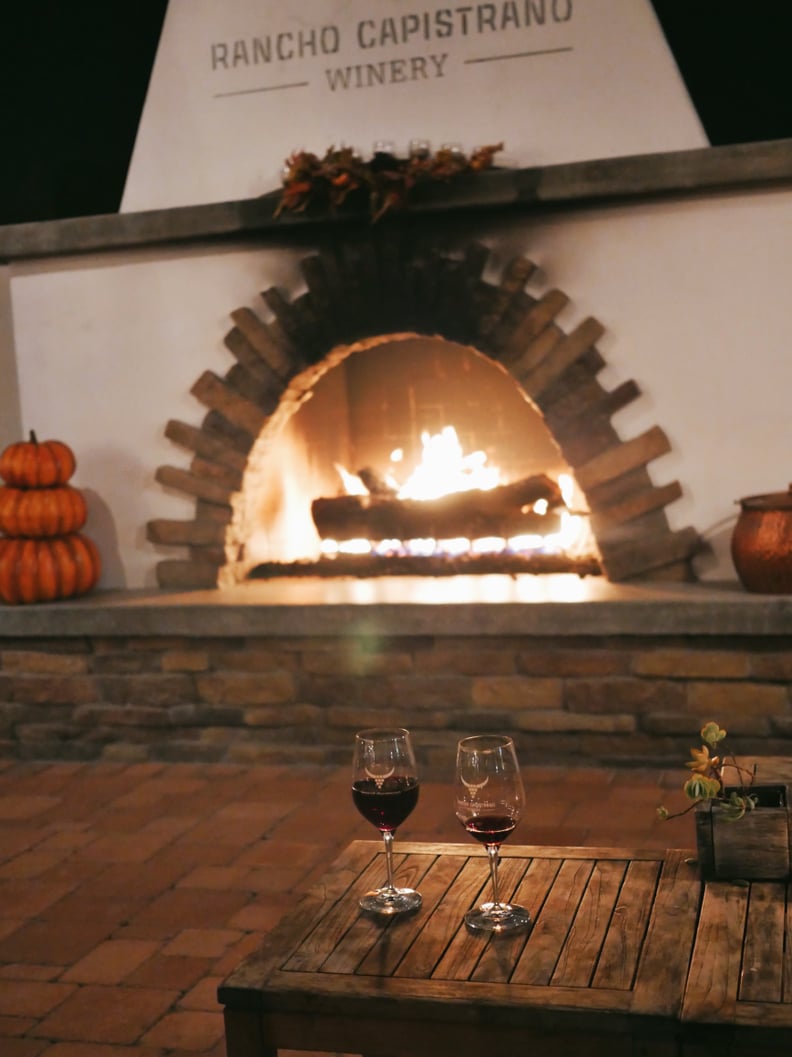 There's no need for a designated driver.
You and your friends can all enjoy local craft beer or wine while relaxing, playing a game of cards, watching movies on the WiFi, or kicking back with a book.
05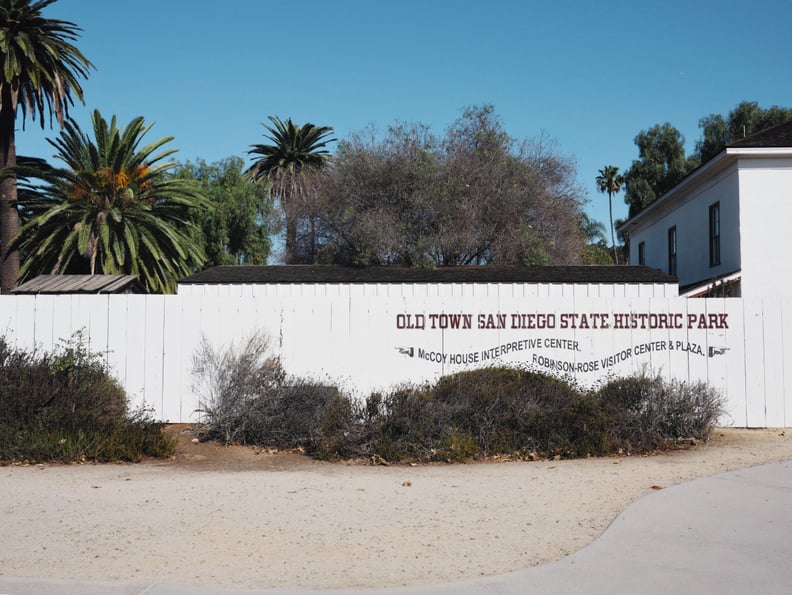 There's no traffic!
Anyone who has been to or lives in Southern California knows that the coastal traffic is no joke. Skip the stress-inducing congestion and get to your destination faster on the train.