DIY Colorful Hand-Dotted Tumblers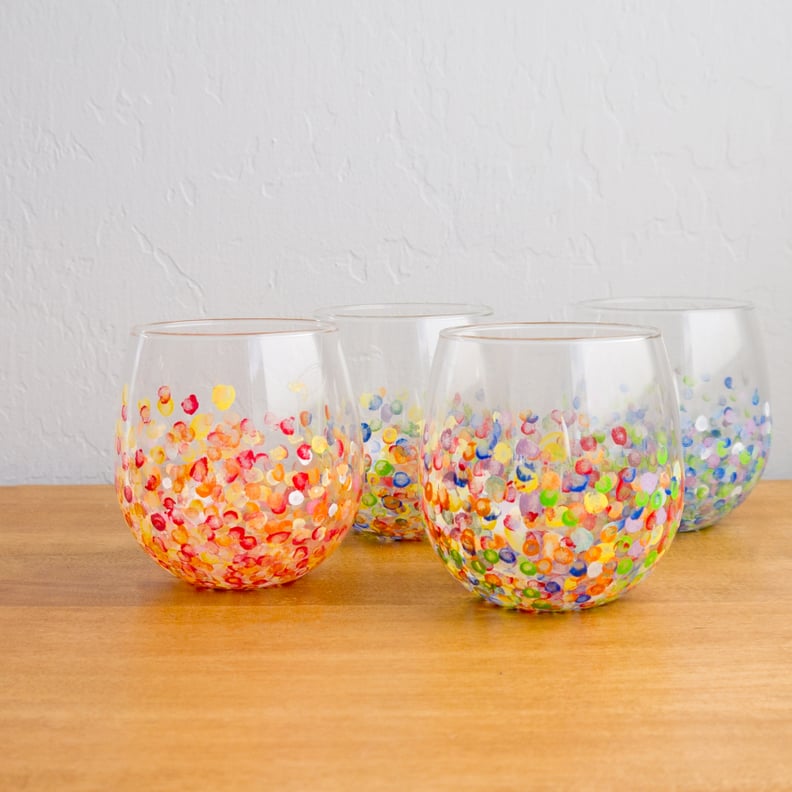 POPSUGAR Photography | Sarah Lipoff
POPSUGAR Photography | Sarah Lipoff
Gather your friends for a fun afternoon of crafting while making these colorful and unique hand-dotted tumblers. Along with being easy to create, the finished tumblers cost around $3 each to make. Pick up tumblers from your local resale shop or dollar store for a serious deal. Use enamel acrylic paints from your local craft store for longstanding color, and you're on your way to festive gifts for everyone.
What You'll Need:
Red, yellow, blue, and white enamel acrylic paint
Glass tumblers
Paper towel
Cotton swabs
Sheet pan
Parchment paper
Directions:
Gather the materials for creating the dotted tumblers. Use an enamel or all-surface acrylic for long-standing results. You can purchase small containers at your local craft store for around $1 a bottle.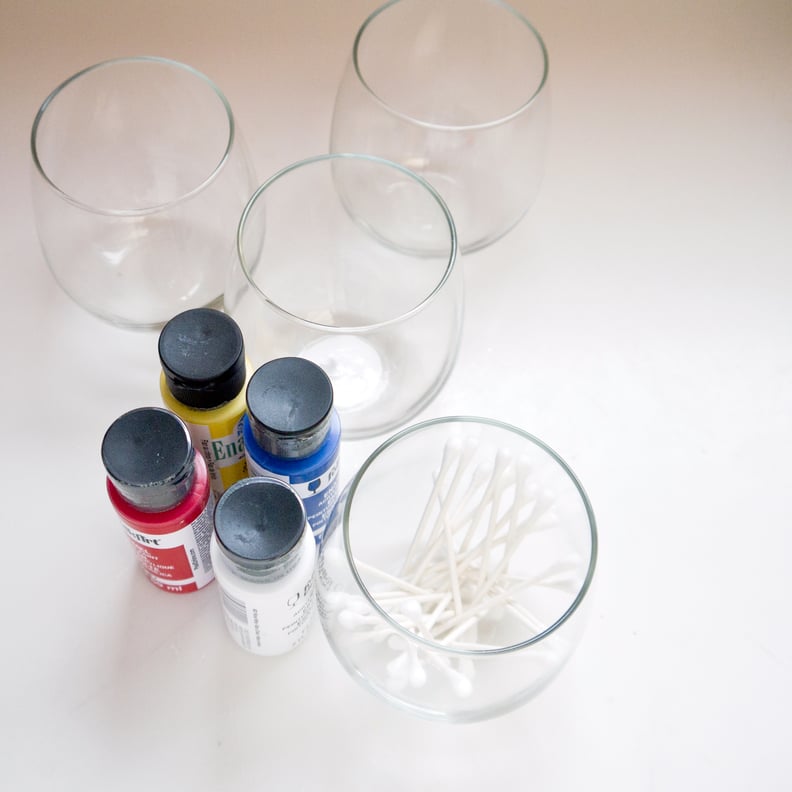 Fold a sheet of paper towel in half and then in half again. Squeeze out a small dollop of each color of paint and then mix together to create additional colors for your tumblers. You can create different tints of colors by adding white. Or experiment with mixing the primary colors to create greens, oranges, and purples. Place a length of parchment paper on a sheet pan, and then place the glasses upside-down on the pan.
Press the end of a cotton swab in one color of paint, and dot around the base of the glass. Continue dotting with other colors to create a first layer of dots, and then let dry while working on the rest of the glasses.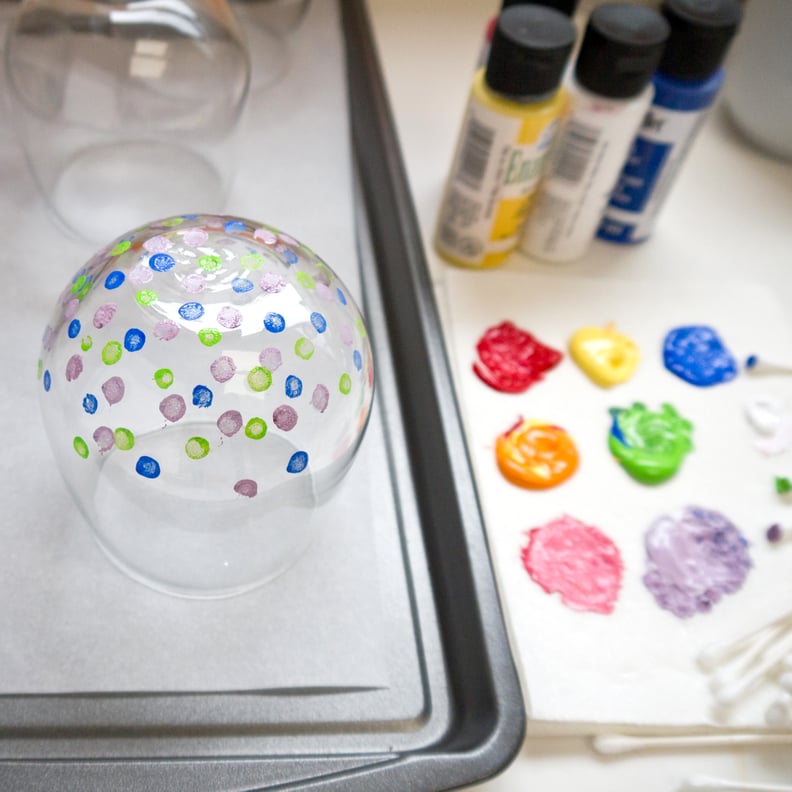 Continue working on the other glasses, experimenting with color combinations. Once the first layer is dry, go back and add more colorful dots, working from the base of the glass to the sides — staying clear of the edges of the tumblers.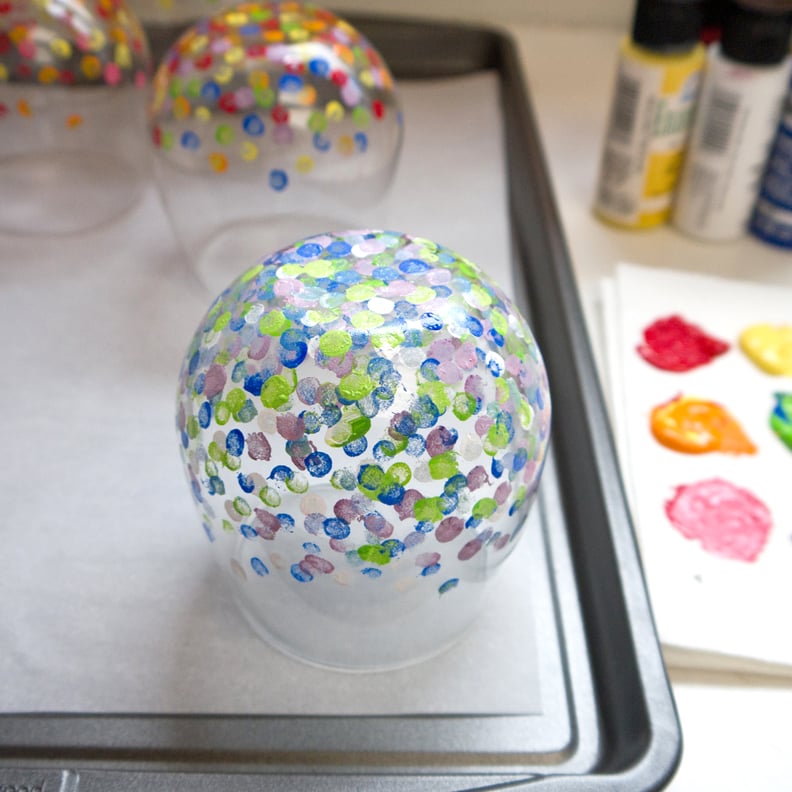 Let the finished dotted tumblers dry for an hour, and then flip them over on the sheet pan. Place in a cold oven and bake at 350°F for 30 minutes to set the paint. Turn off the heat and allow the glasses to cool in the oven for an hour before handling.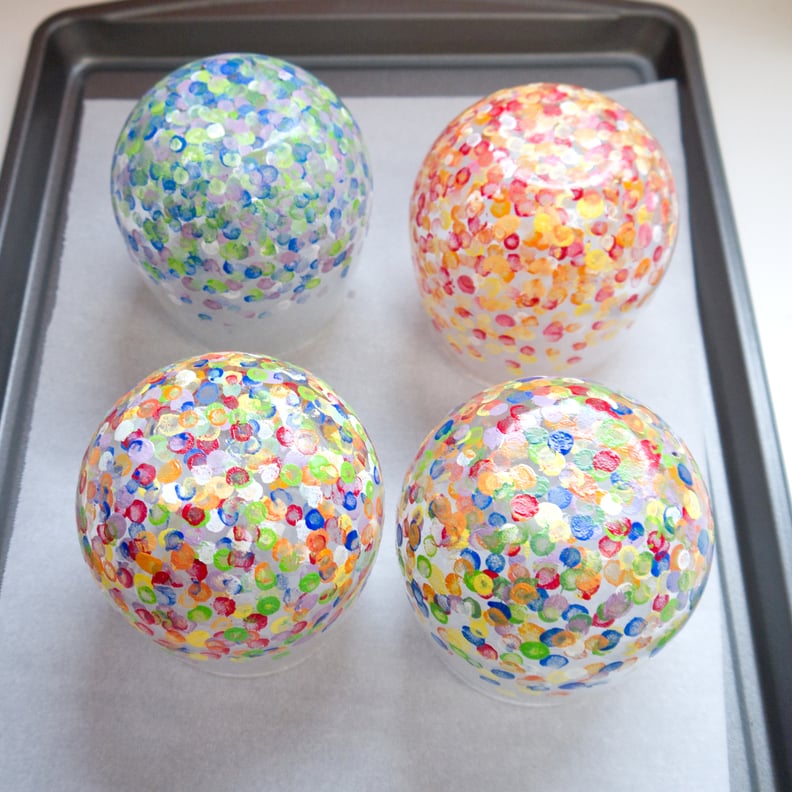 Give a set to someone special, or gift individually as party favors after a holiday gathering. Although the hand-dotted tumblers are ready for wear and tear, they will last longer when gently hand-washed and allowed to air dry.