10 Cute Planners That'll Help You Keep Your Life on Track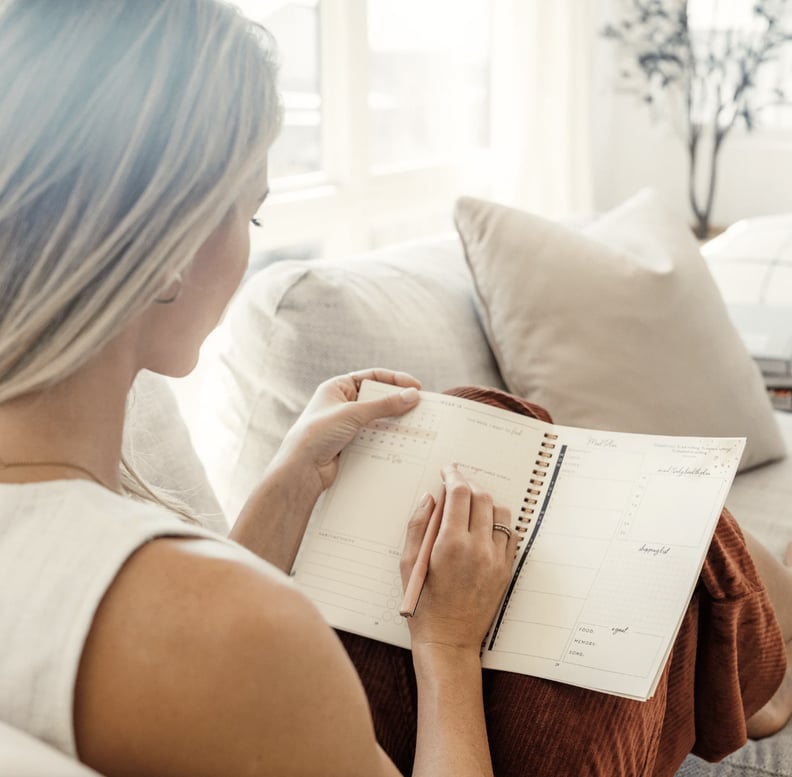 Papier
Papier
As POPSUGAR editors, we independently select and write about stuff we love and think you'll like too. If you buy a product we have recommended, we may receive affiliate commission, which in turn supports our work.
Whether you're a college student gearing up for a new semester, a teacher trying to plan your curriculum ahead of the school year, or just someone who could benefit from a little extra organization in your day-to-day, having a planner is truly essential. Between work, school, going to the gym, and trying to maintain a healthy social life on top of it all (emphasis on the word "try" here), we're all endlessly busy — and with everything going on, it can be easy to forget things or overschedule yourself.
That's why we prefer to have a a physical planner on hand to help keep us accountable. But if we're going to rely on a planner, we figure it might as well be a cute one — the more stylish the planner, the more incentivized we'll be to actually use it, right? With this in mind, we rounded up the best cute planners to shop online, with products that are stylish, functional, and affordable — our favorite picks cost less than $25.
From cute weekly planners that'll help you prepare for the week ahead to cute daily planners that'll make your daily chores feel a little less overwhelming and even cute planners with stickers, pockets, and compartments that can hold extra papers or forms, you'll be so glad to have one of these tucked away in your work bag or backpack for school. We also made sure to shop out planners that include both 12 and 17 months, so you can find the option that works best with your lifestyle as you prepare for the new school year. Keep reading to shop picks!
— Additional reporting by India Yaffe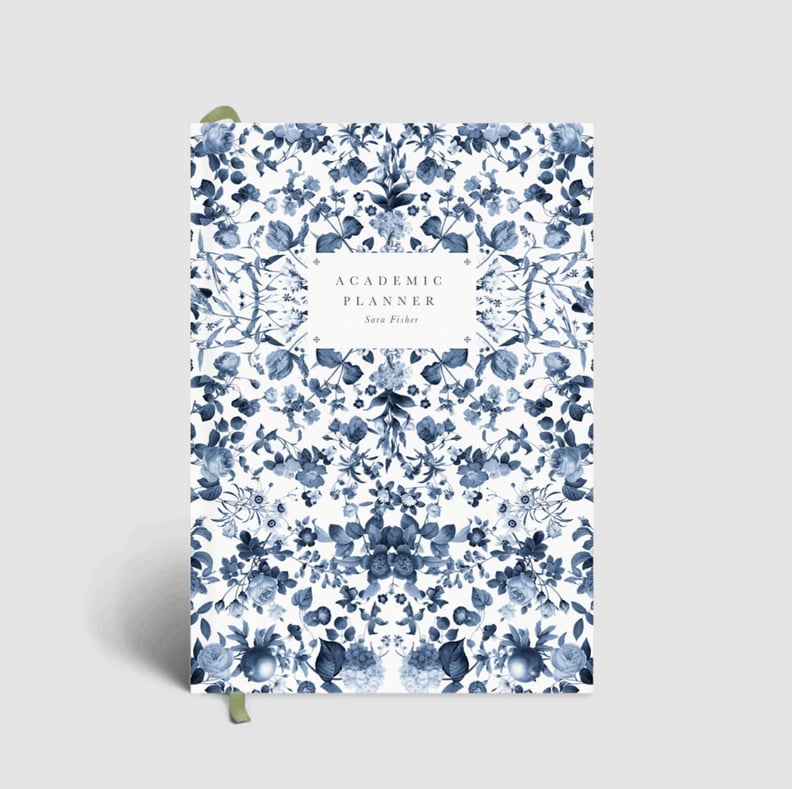 A Cute Academic Planner
Papier Antique Blu Academic Planner ($27, originally $32)
The nice thing about this cute planner from Papier is that you can customize it, which means it could also double as a great gift if you're looking to give something a little more thoughtful. The product contains a yearly, monthly, and weekly overview, with space to write down goals, to-do lists, important dates, and contacts.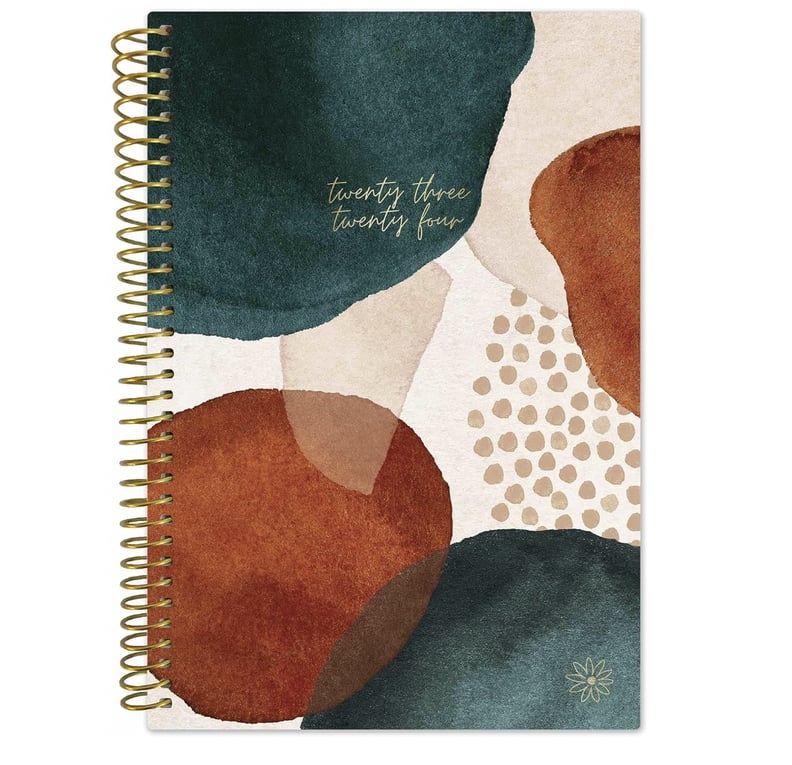 A Cute Daily Planner
Bloom Daily Planner 2023-2024 ($10)
Trust us, this practical daily planner will be your secret to getting through the work week — or at least just your notoriously hectic schedule — with ease. It has tons of stickers, which is always a fun addition to your daily to-do lists, calendar, and goals. Plus, the spiral design is much more durable than a classic paperback, so you can feel good knowing that it'll hold up whether you take it to work, the office, or beyond.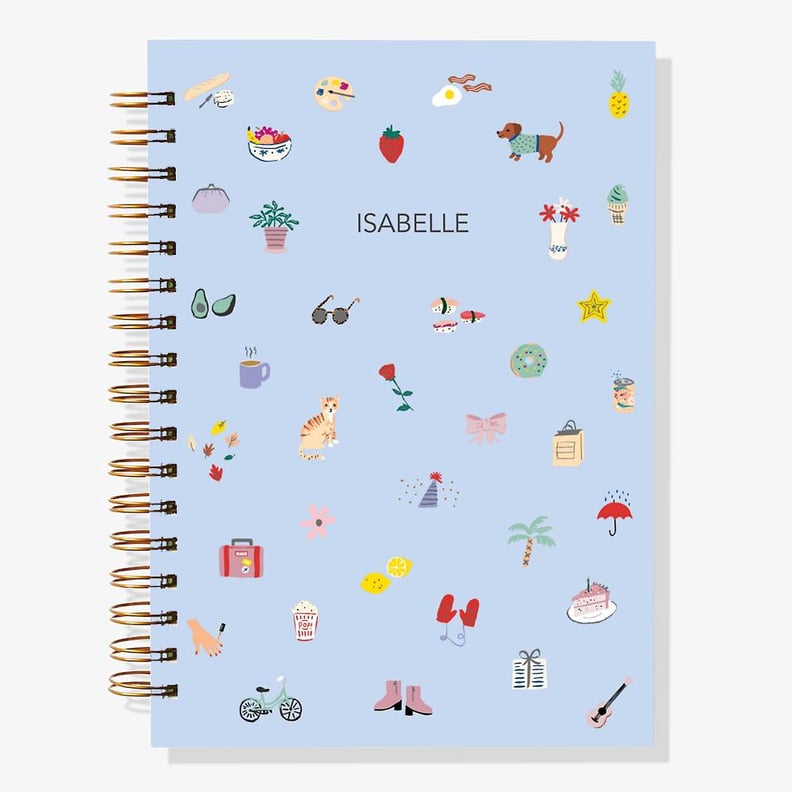 A Cute Customizable Planner
Paper Source 12-Month Tiny Delights Custom Planner ($12, originally $50)
Want to bring out your crafty side this year? You need this customizable and cute planner from Paper Source, which has stickers, gel pens, and of course, a monthly planner that you can personalize and make completely your own. It's such an adorable present, whether it be for yourself or someone you love.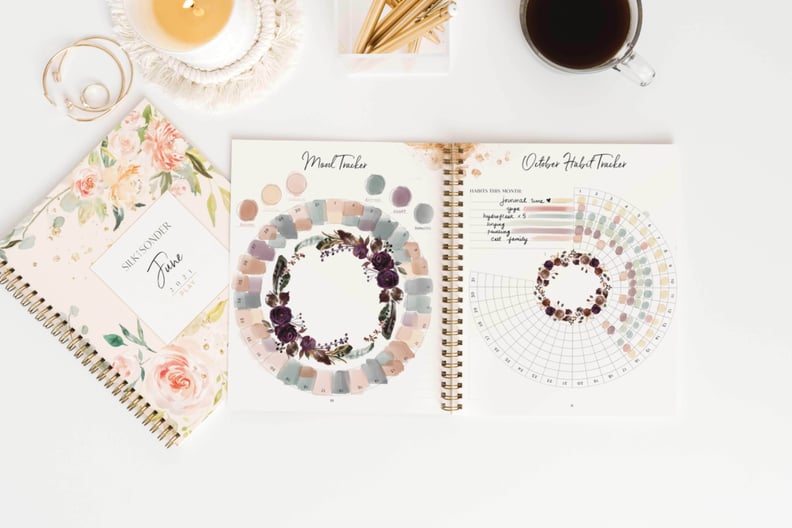 A Cute Monthly Planner
Silk & Sonder Monthly Wellness Planner ($25)
You'll never have to worry about running out of space in your monthly planner again thanks to this unique product from Silk & Sonder. The membership program sends users a new wellness planner every month, which is designed to help you keep track of everything from your mood to your sleep schedule, general wellness goals, and more.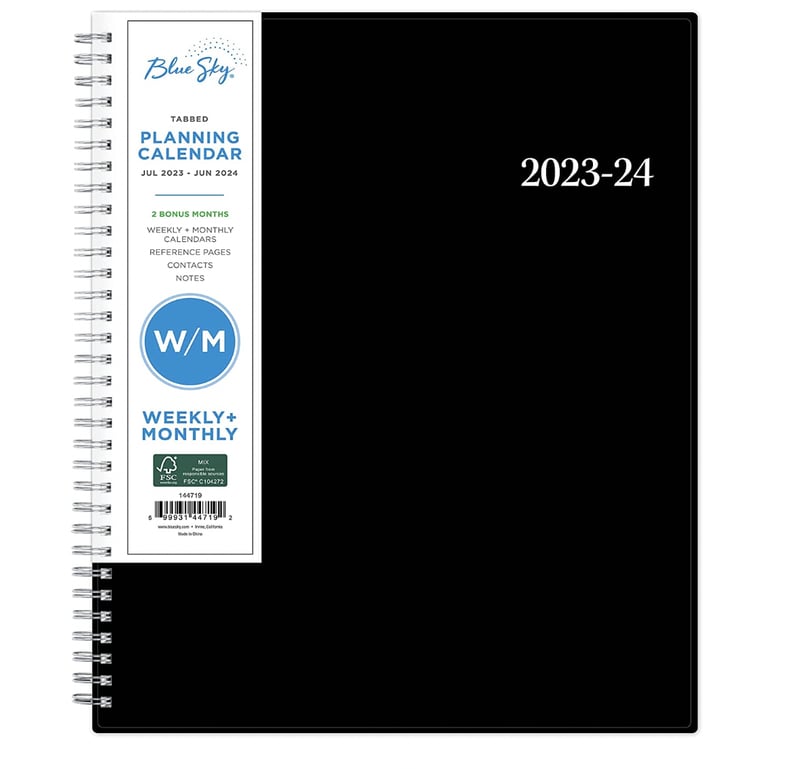 A Cute Spiral Planner
Blue Sky 2023-2024 Academic Planner ($10, originally $12)
Sometimes the cutest thing is often the simplest, and that's definitely the case with this spiral planner from Amazon. Unlike other compact versions, this product offers lots of extra space for notes and ideas you might want to jot down, beyond just filling in your weekly to-do list. Plus, we love the spiral notebook design, which makes writing notes so much easier.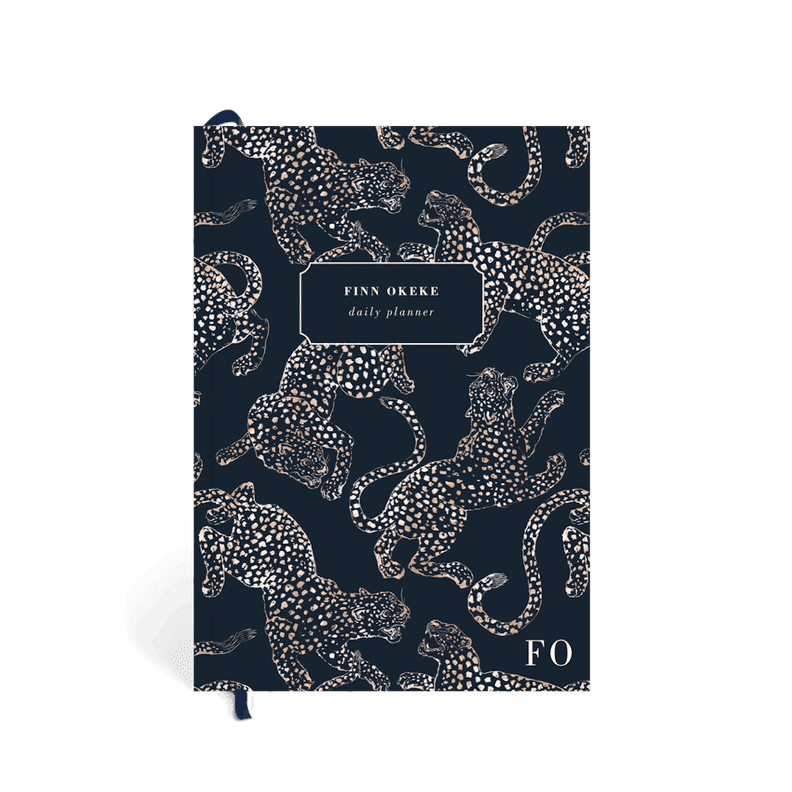 A Cute Undated Planner
Papier The Jag Daily Planner ($35)
This cute daily planner is seriously gorgeous, and even better, totally customizable so you'll have no problem making the product your own. The 16-week daily planner also comes undated, so you can start it whenever you like and not have to worry about forgetting to fill in dates. Plus, it's so stunning, you'll want to show it off and take it with you everywhere.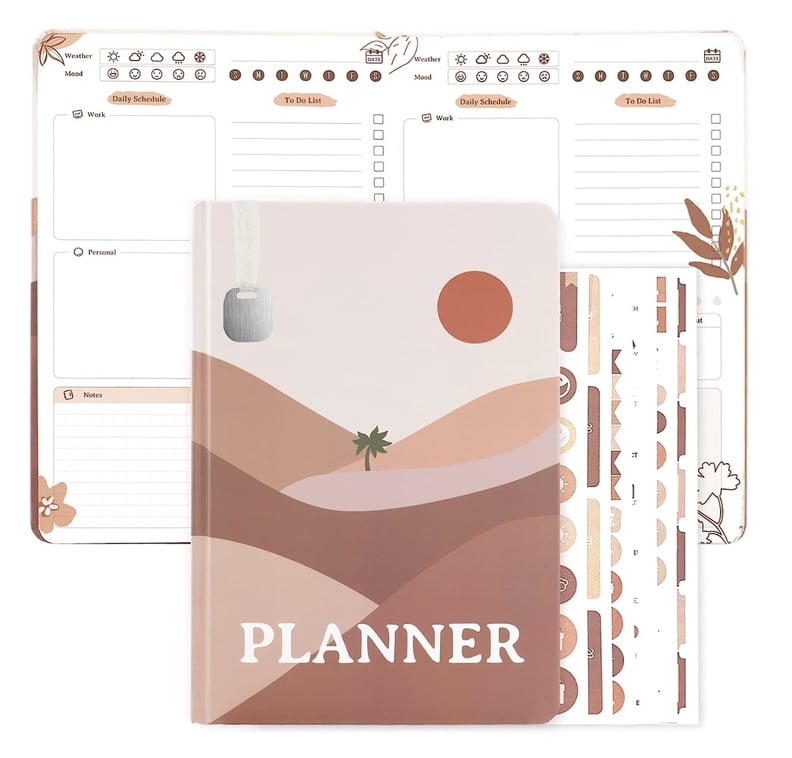 A Cute Planner With Stickers
JueNi Daily To-Do List Planner and Notebook ($13)
Perhaps you'd like to go all out on your organization habits and invest in a cute planner that you can truly make your own? If that's the case, you can't go wrong with this planner and notebook hybrid from Amazon. Each month is color coded, which makes it so much easier to stay organized. Plus, it comes with unique stickers that'll add a more stylish flair to your daily to-do list.
A Cute Planner With Pockets
Anthropologie 2024 17-Month Planner ($26)
Want something small that you can have with you at all times? Look no further than this stylish 17-month planner from Anthropologie, which packs a lot into its relatively compact frame. The product features tab dividers, an interior pocket, and is wrapped in a sleek faux-leather material that makes it look much more expensive than it actually is.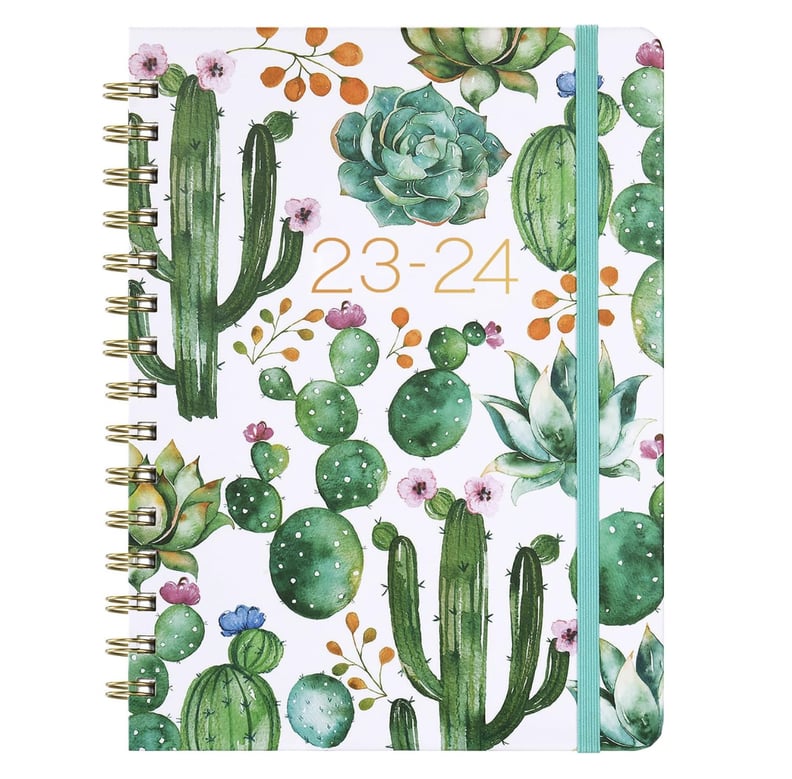 A Cute Affordable Planner
Weekly & Monthly 2023 Planner ($6, originally $10)
If you're someone who goes through planners often, you might be better off opting for something more affordable like this cacti-covered product from Amazon. The cute planner is available to shop in six different options that vary in contents, size, and even dates — there are standard 12-month planners, along with multi-year planners that go all the way up until 2026.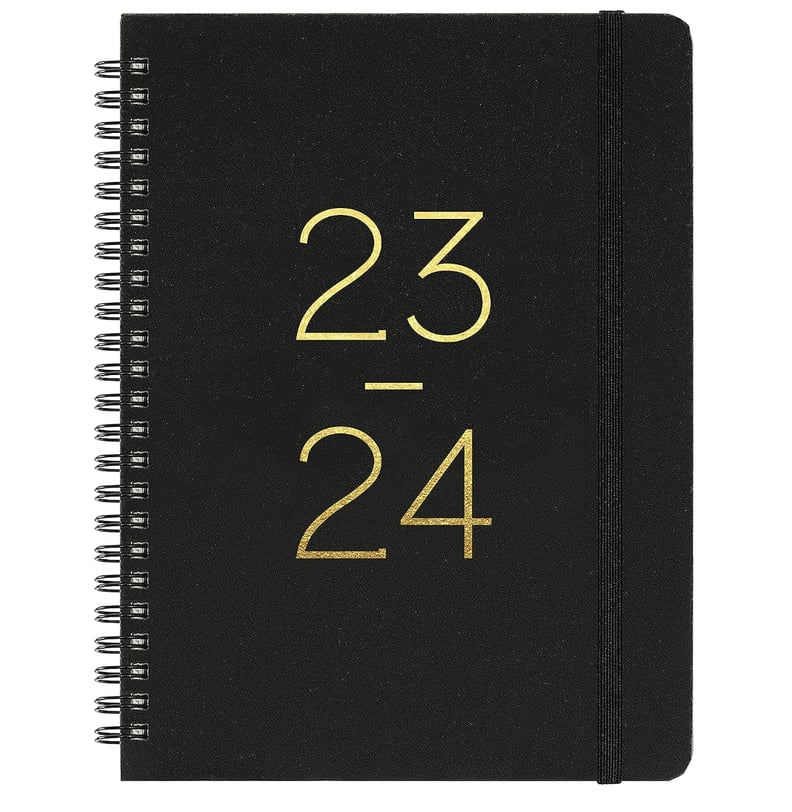 A Cute Planner With Tabs
Frasukis 2023-2024 Planner ($10)
The design of this spiral planner is simple and to the point, which we appreciate for more formal environments, like an office setting. You'll never forget what year it is thanks to the product's numeric design, and according to reviewers, the cute aesthetic planner is relatively compact despite its practical contents — which include 12 months of coated tabs and an interior pocket.