Every Disney Fan Should Complete This Incredible Bucket List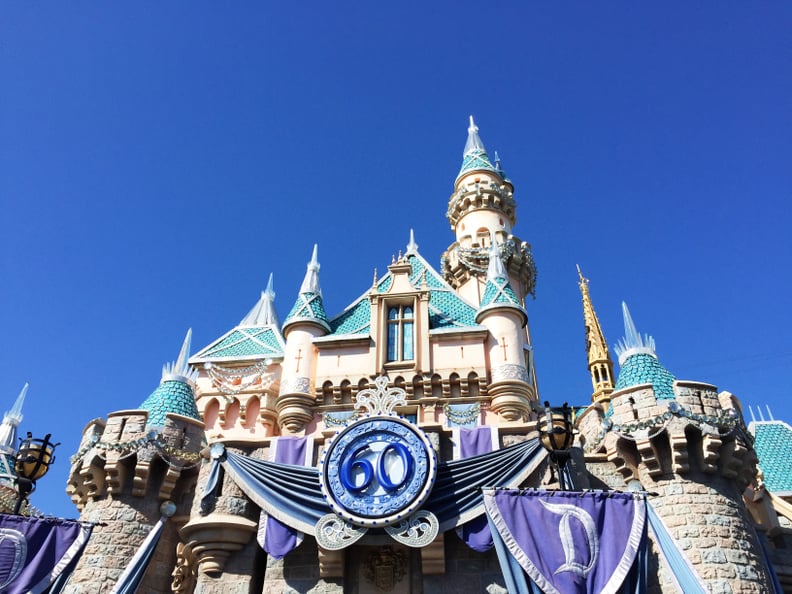 Source: POPSUGAR Photography | Tara Block
Source: POPSUGAR Photography | Tara Block
Upon entering a Disney park, every visitor has their own personal to-do list: ride this attraction, meet that character, eat thattreat. On top of everybody's list, however, is having fun! We put together a list of must-do Disney experiences (print it out here!) that go beyond the ordinary agenda of theme park rides and cartoon films. And once you've completed them all, you can undoubtedly call yourself a Disney fan. Read on to see how many Disney undertakings you've got left to experience before you die.
The Disney Bucket List
Meet Mickey and Minnie: Getting a hug and an autograph from the mice who started it all is an absolute must.
Watch the Broadway-style Frozen musical: This incredible "Frozen: Live at the Hyperion" production happens multiple times per day at the California Adventure Park in Anaheim, CA, so there's no excuse to miss it!
Pilot the Mark Twain Riverboat: If you ask the captain of this attraction to steer, you'll get the opportunity to man the ship and take home a special certificate.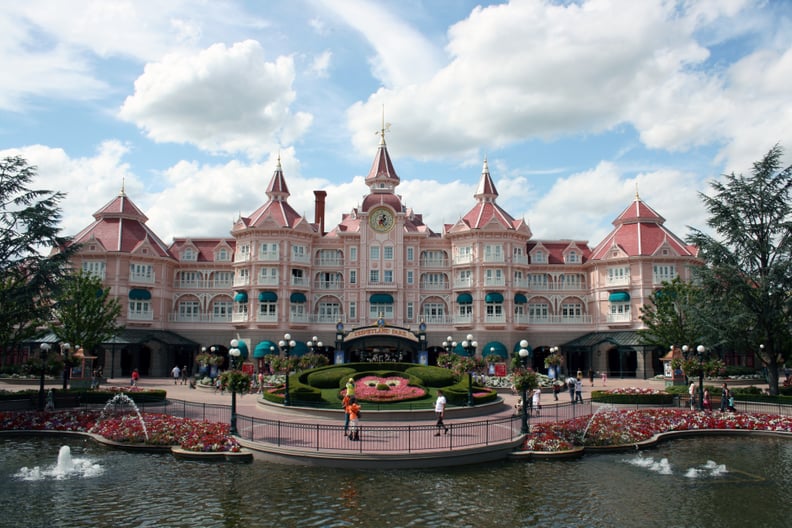 Stay at one of the Disney hotels: From Walt Disney World's beautiful Grand Floridian Hotel to the Disneyland Hotel in Paris, staying at one of these themed resort accommodations is something you've absolutely got to try.
See the real skull in Pirates of the Caribbean: The original Disneyland's buccaneer-themed attraction features a real skull . . . now go find it!
Get an autograph from every princess: You're bound to come across at least one princess during your time at a Disney park, so make it your goal to meet every lovely lady during your lifetime of visits.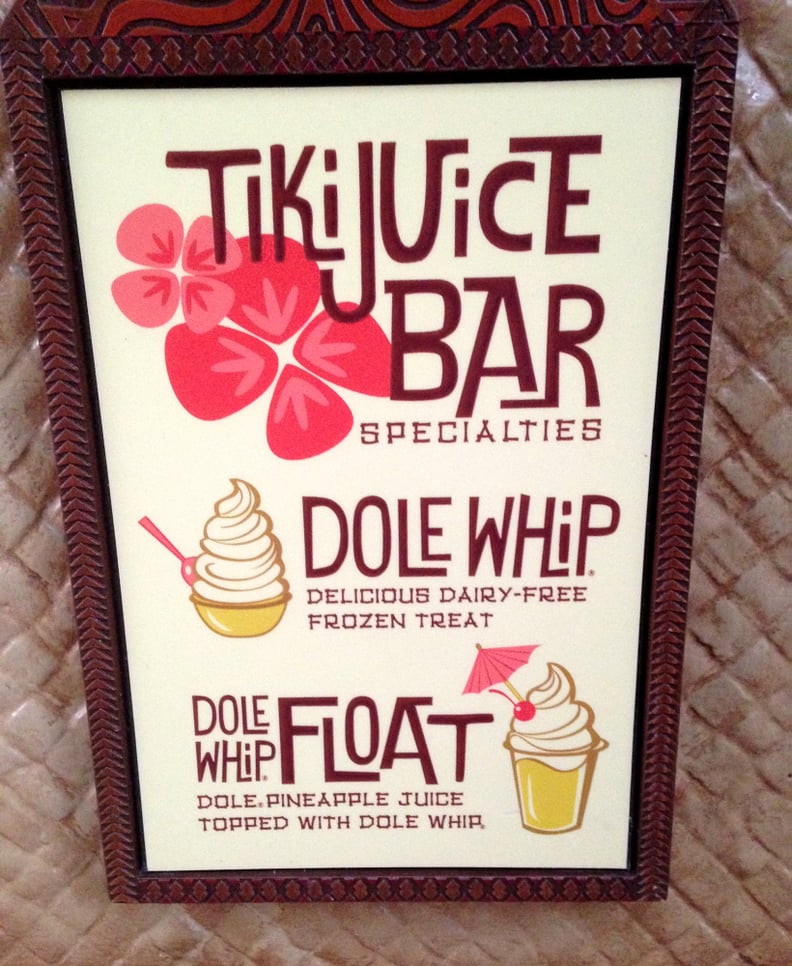 Eat a Dole Whip in the Enchanted Tiki Room: While many Disneyland-goers pass by the Enchanted Tiki Room attraction, you should pay it some special attention. As one of the oldest attractions in the park, the Tiki Room offers a glimpse at Disney years gone by . . . which is why you need to experience it.
Sit on Walt Disney's bench: To truly connect with the Disney experience, you have to take a walk in Walt Disney's shoes. Take a seat on the very bench where he first envisioned Disneyland, and you'll be one step closer to true Disney fandom.
Dine with the characters: Another must-have experience for any fan is to share a meal with the beloved characters from their favorite films. There are many character dining options for Disney guests, from restaurants in the parks to Disney Cruise dinners, so be sure to make those special reservations during your lifetime.
Wear a pair of Disney ears during a park visit: Bonus points if they've got your name stitched into the back!
Experience a Disney holiday: Disney never does anything halfway, so you can rest assured that any holiday spent on Disney property will be a magical experience. Make sure to spend a holiday at one of the resorts for an incredible Independence Day, Halloween, Thanksgiving, Christmas, or New Year!
Finish an entire turkey leg: The legendary turkey legs sold at Disney parks are massive, usually weighing in at over one pound, so it's no wonder that completing one is on this list!
Take a funny photo on Splash Mountain: From celebrities to normal park guests, many people have staged hilarious photos for the Splash Mountain cameras. Join their ranks by coordinating your own!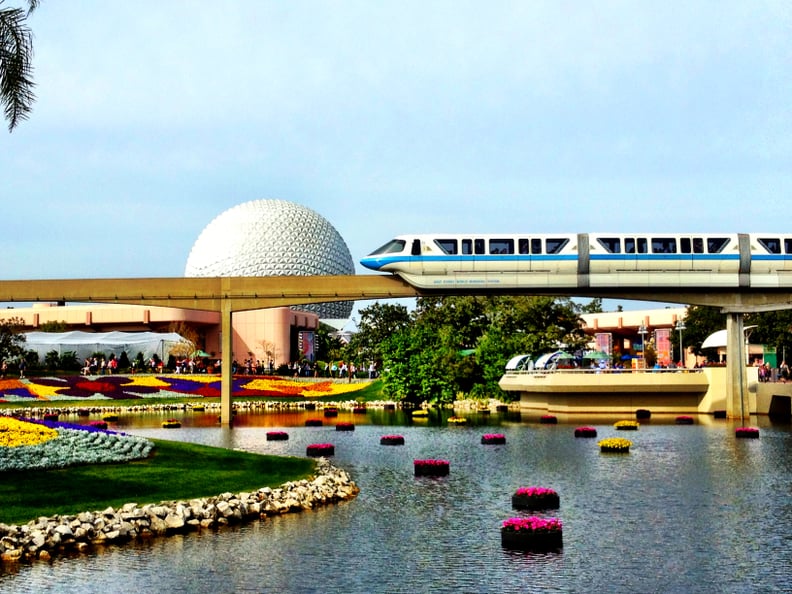 Go "around the world" at Epcot: You won't regret taking a day to explore Epcot's World Showcase, where you can learn more about the represented cultures in a fun, immersive way.
Try Disneybounding: Not sure what Disneybounding is? It can be loosely described as character-influenced dressing. Check out these Disneybounding secrets from an unofficial Disney princess, who shares her favorite aspects of the hobby.
Attend the Flag Retreat ceremony: This daily ceremony takes place during the afternoon in Main Street USA's Town Square and is an absolute pleasure to watch.
View the World of Color, Fantasmic!, fireworks, and Disney parade shows all in one day: It's totally possible! Experiencing all of the shows at the California resort in one go is a worthwhile endeavor for any Disney fan.
Grab a slice at Pizza Planet: Walt Disney World Orlando features a movie replica of the famous pizzeria in Toy Story, so any Disney Pixar enthusiast has to chow down at Pizza Planet at least once!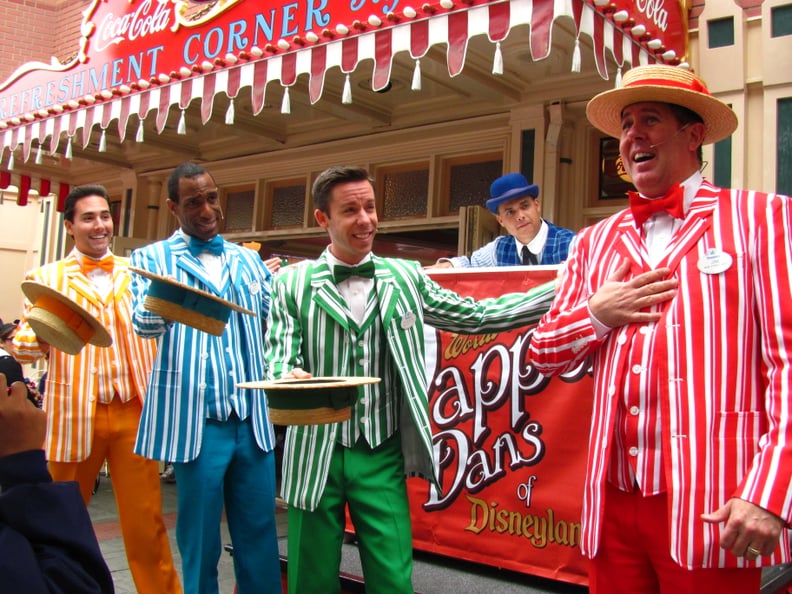 Get serenaded by the Dapper Dans: If you've never taken the time to listen to Disney's famous a capella troupe, you're majorly missing out on the park experience.
Spin in the fastest teacup: On Disneyland's Mad Tea Party ride, the plain purple teacup in the center of the attraction reportedly spins faster than all the others. Evaluate the validity of this legend for yourself by giving it a spin!
Ride the Main Street Trolley: While the Main Street Trolley is a musical show, guests can also hitch a ride on the historic transit system. Try it out for yourself, and you'll have completed the Disney bucket list!