Halloween Is Taking Over Disney California Adventure Soon — Here's a Peek!
For the first time ever, Halloween Time is taking over Disney California Adventure Park in addition to Disneyland. Buena Vista Street and Cars Land will be decked out for the spooky festivities, Luigi's Rollickin' Roadsters will be transformed into Luigi's Honkin' Haul-O-Ween, and even more fun is in store! Did we mention that the Guardians of the Galaxy attraction is getting a monster makeover too? Check out the photos and concept art ahead to get a sneak peek at what to expect this year.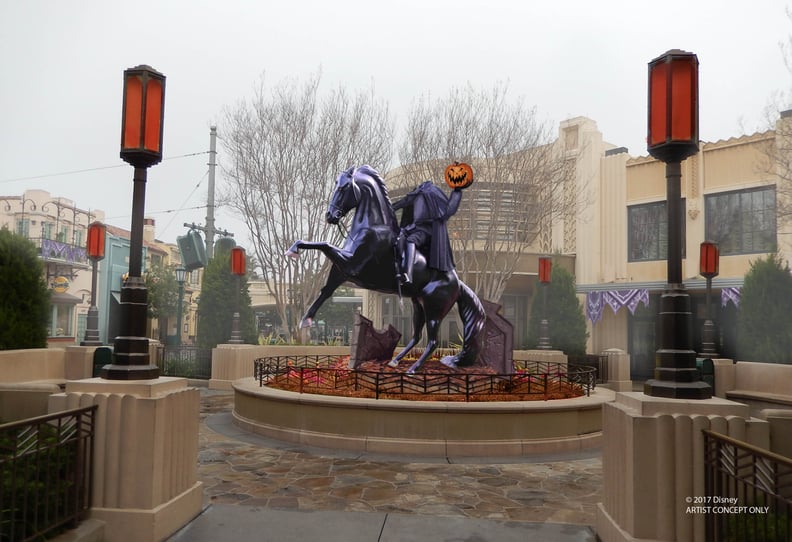 The Headless Horseman Will Haunt Buena Vista Street
A 10-foot-tall statue of the Headless Horseman of Sleepy Hollow, holding his jack-o'-lantern head up to the sky, will haunt Carthay Circle, says Disney.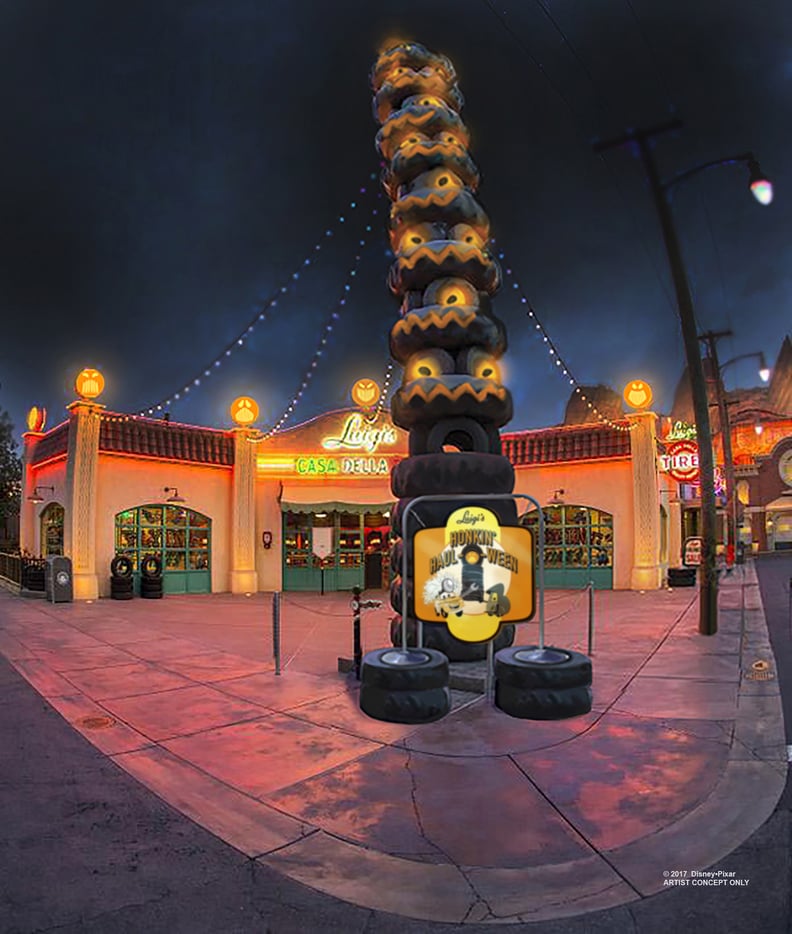 Luigi's Honkin' Haul-O-Ween
Disney describes Luigi's Honkin' Haul-O-Ween as "an all-new spooktacular dance celebration where Luigi and Guido will entertain the cugini (cousins) with Halloween twists on traditional Italian festival songs like the 'Terror-antella,' 'The Chop Top of Carsoli' and more."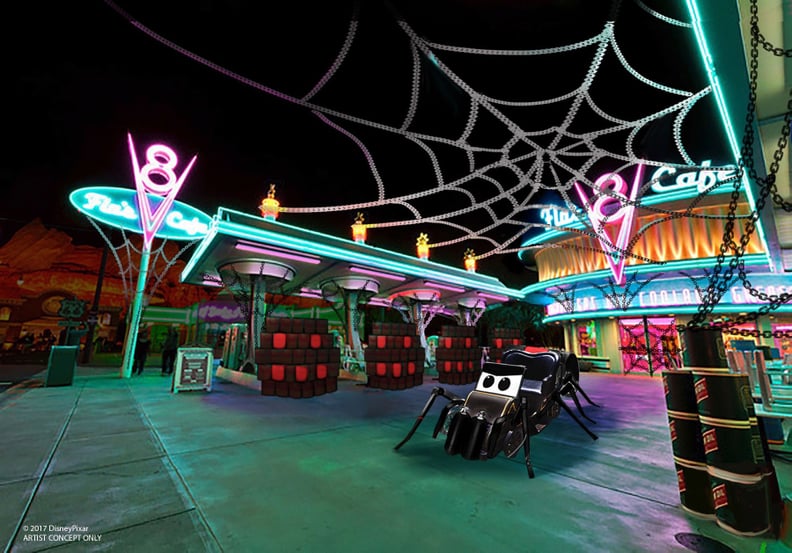 Flo's V8 Cafe Will Be Spook-ified
Expect to see a Spider-Car spinning webs all over Flo's V8 Cafe!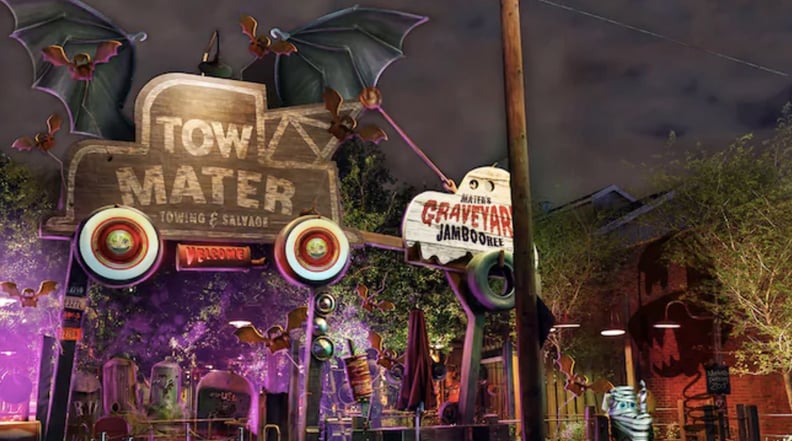 Mater's Junkyard Jamboree will become Mater's Graveyard JamBOOree
Mater's Graveyard JamBOOree guests will hear the Halloween twists on songs like "Monster Truck Smash" and "Welcome to Radiator Screams."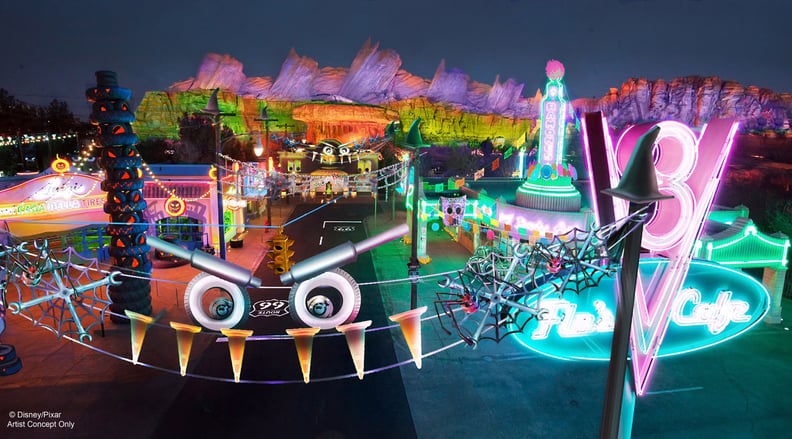 Familiar Faces Will Be Dressed Up in Costumes
"Mickey Mouse and his friends bring more Halloween fun to this stylish avenue, donning new costumes, with Mickey Mouse as a bat, Goofy as a ghost, Daisy Duck as a witch and more," Disney says.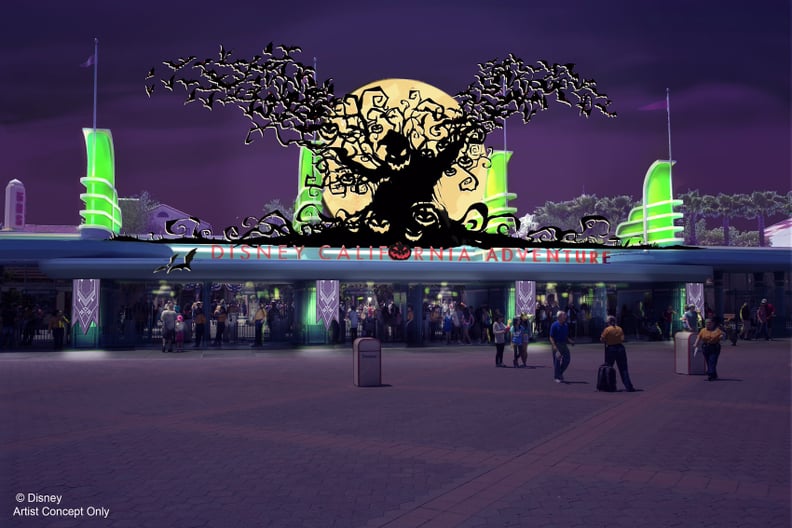 Oogie Boogie Will Greet Guests at the Entrance
He will "beckon guests through the main entrance," and thousands of bats will cover the night sky, Disney says.