Disneyland Guardians of the Galaxy Ride at Halloween
Disneyland's Guardians of the Galaxy Ride Will Get a Halloween "Monster" Makeover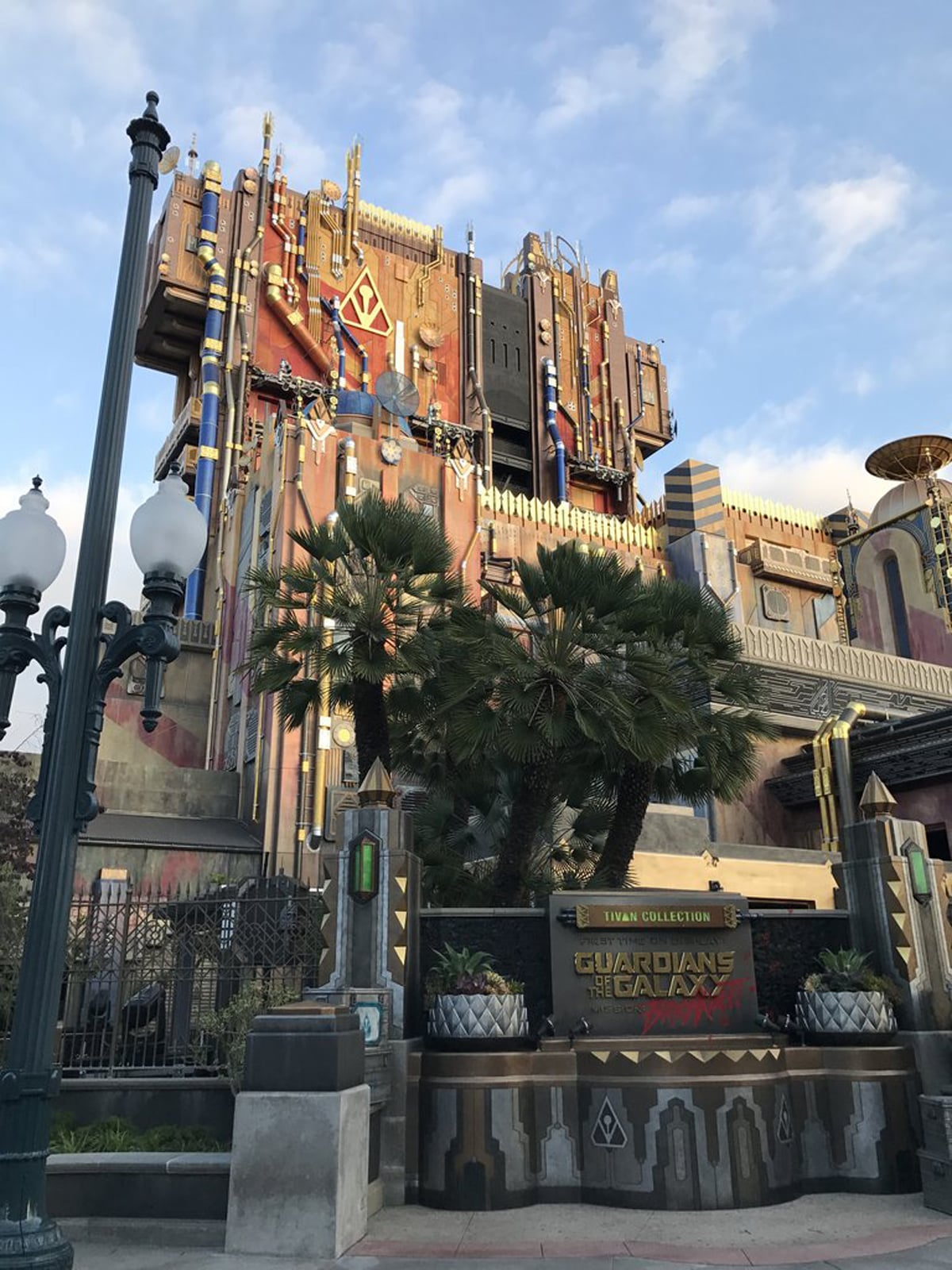 Oh, you thought there would be parts of Disneyland that were untouched by Halloween spookiness? That's cute. Disney's California Adventure park might have gotten rid of its quintessential spooky ride, the Hollywood Tower of Terror, and replaced it with a Guardians of the Galaxy attraction, but that doesn't mean it won't make you quake with fright on Halloween night! According to a Disney parks blog post, the Guardians of the Galaxy — Mission: Breakout! attraction will transform by night for the Fall season:
Once the sun sets each evening during Halloween Time at the Disneyland Resort, Guardians of the Galaxy — Mission: BREAKOUT! will transform into Guardians of the Galaxy — Monsters After Dark. Music continues to be at the heart of the experience, and an all-new song, "Monsters After Dark," was created especially for this attraction by Tyler Bates, composer of the Guardians of the Galaxy films.
The general ride experience will remain the same, with the added element of spooky seasonal music and a new storyline to entice riders. "The Guardians have successfully escaped The Collector's Fortress, but they have accidentally left Groot behind," describes the Disney release. "Rocket enlists you to distract the creatures that have been released so he can find and rescue his little buddy."
This iteration of the ride is part of a large move toward expanding the Halloween theme between each of the two Disneyland parks. Elsewhere in California Adventure, there will be a large Day of the Dead experience, and of course there will be plenty of seasonal merchandise to purchase inside the parks. Add these to the list of reasons Disneyland is the best during Halloween!