This Artist Gives Disney Princesses a Badass Upgrade With Motorcycles, and We're HERE For It
In one artist's mind, the Disney princesses aren't helpless damsels in distress who rely on Prince Charmings to rescue them — they're full-fledged badasses who ride motorcycles by themselves, no male driver required. Lena, a 34-year-old Russian illustrator with more than 10,000 Instagram followers who goes by the nickname Bessna on social media, uses digital drawing programs and a graphics tablet to transform popular Disney characters from gown-wearing ladies into tough motorbike-riders, and the results are nothing short of incredible.
So far, Lena has reimagined Jasmine, Pocahontas, Elsa, Mulan, Ariel, and Belle atop different motorbike variations, along with Sleeping Beauty's Maleficent, although she isn't technically a Disney princess. Keep reading to see all the too-cool-for-school illustrations, and if you're still hungry for more, check out the rest of our favorite Disney-related fan art to date.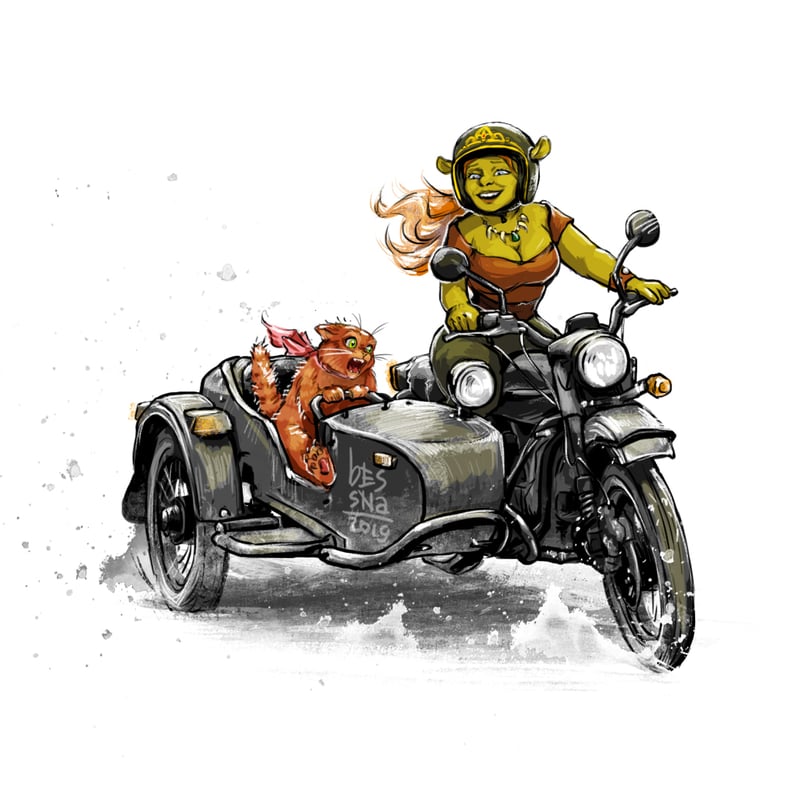 Fiona May Not Technically Be a Disney Princess, but She Still Looks Pretty Cool on a Motorcycle