10 Insider Travel Tips For Dealing With the Busy Season
It's nearly that time of year again. Twinkling lights, hot cocoa, festive holiday parties, and . . . jam-packed airports. As much as we all love getting away for the holidays, whether it be to go home or jet set somewhere new, the act of getting there is rarely a fun experience. Your excitement might be temporarily curtailed by visions of long security lines and flight delays, not sugar plums.
We totally get it. Traveling during the holiday season will usually be hectic no matter the circumstances. But while the crowds aren't going anywhere, there are steps you can take to make the experience a little easier. We reached out to travel experts to share their proven hacks for taking the stress out of holiday season travel.
01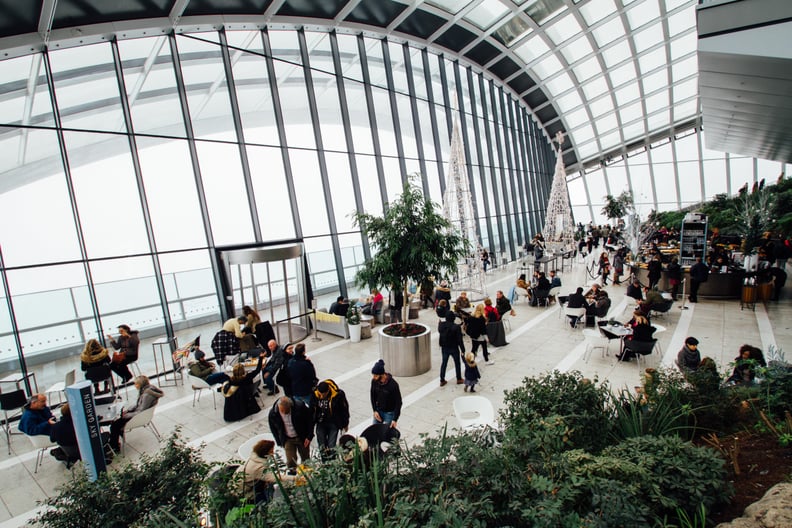 Travel the Day Before or During the Holidays
If your travel plans are flexible, consider playing around with your travel dates to take a little stress off you and your wallet. Breffni Horgan, head of product and design at Hostelworld, explains that airports are often less crowded the day before or the day of major holidays. So not only will wait times be substantially shorter, you can also typically score a much cheaper flight.
She also encourages travelers to take advantage of apps that track prices. "If you want to find the cheapest time to fly, apps like Skyscanner and Hopper can track prices for you and alert you when the destination drops in price, doing all the work for you!"
02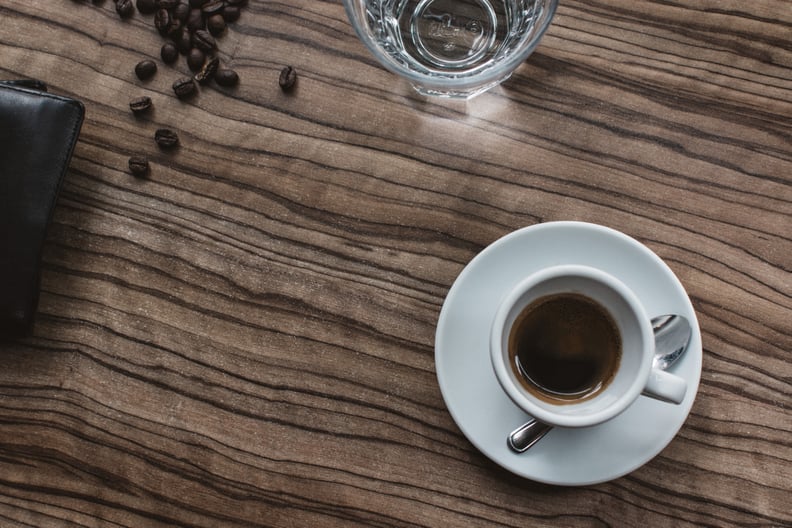 Be an Early Bird
Hotwire travel editor Geena Marcelia says taking an early morning flight can save you a major headache should there be any questionable weather on the radar.
"Most flight cancellations are due to inclement weather that prevents airplanes from coming in. So you are much less likely to get a flight canceled if you travel early in the morning."
03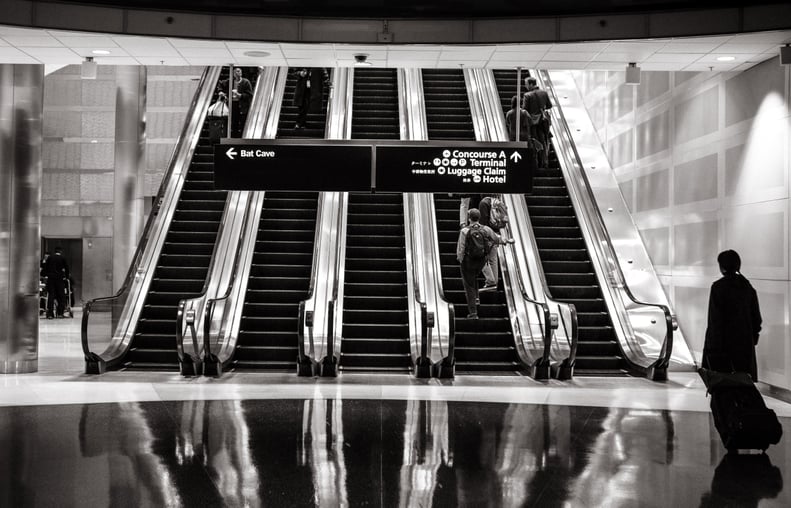 Avoid Really Tight Layovers
Direct flights are always ideal, but they aren't always accessible. When booking a flight with more than one leg, it's safe to give yourself at least a one-hour layover to ensure you make your connection. Some airports are sprawling and will require quite a trek to get to your connecting gate, and when traveling in November and December, you always have the weather to consider. Elizabeth Avery, founder of Solo Trekker 4 U, warns travelers to "avoid booking flights with the "accepted" 45-minute connection. Flight delays for bad weather and heavy holiday load factors make on-time arrivals a toss-up."
04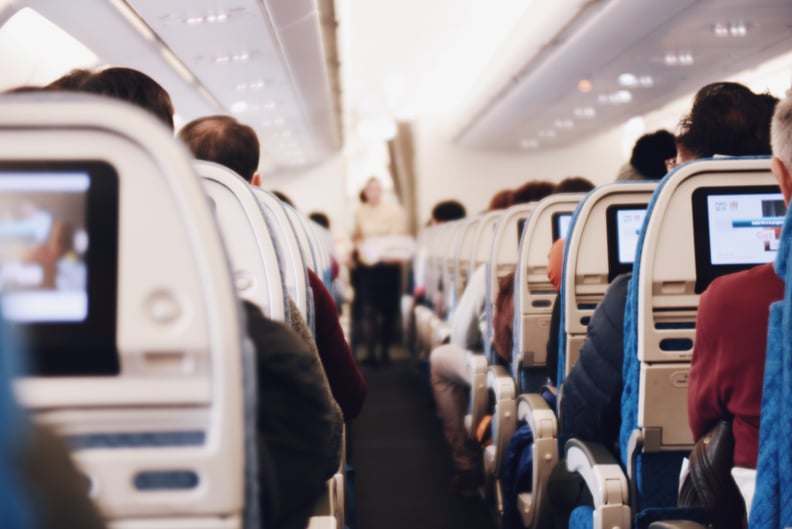 Pick Your Perfect(ish) Seat
Depending on the length of your flight, finding a comfortable seat can make all the difference. It's no secret that scoring a prime economy seat on a major carrier can be difficult without shelling out some extra $$, but it might be worth it if the only alternative is a middle seat in the back row. Your best bet is to choose your seat at the time of booking (if the airline allows) to lock in the best available seat. If you're not sure what to choose, a representative from Cabeau, a leader in travel products in more than 110 countries worldwide, advises using apps like SeatGuru and Skytrax that rank the seat maps of most airlines. You can also read reviews from fellow travelers about each seat, so you know what to expect.
If you are unhappy with your seat, keep checking the seat map on the airline's app while waiting at the gate. Most airlines will continue to upgrade fliers with status up until the last minute, meaning window and aisle seats can open up.
05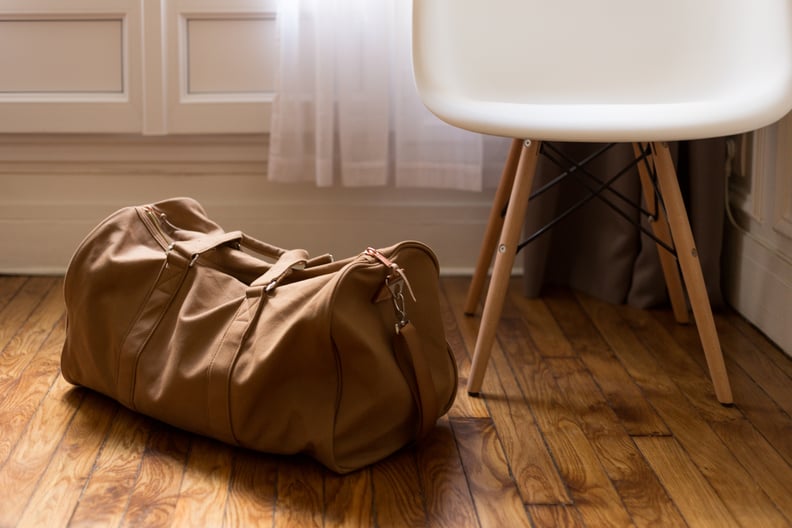 Be a Security Pro
It might seem obvious to you, but remember to be prepared to go through security. If you don't fly regularly, brush up on the most up-to-date TSA regulations beforehand, so you don't risk getting stopped and further delayed.
Kerri Stuart, host of All Aboard TV, reminds travelers that, "During the holidays, many of the people flying are not used to flying. As a result, they forget things like liquids in their carry on luggage, taking off shoes through security, etc. In addition to crowds, that's why it takes longer. So, be prepared for security screening. Pack light for carry on, wear easy on/off shoes, know where your laptop is and keep it in an easy-to-access location so you can be quick."
06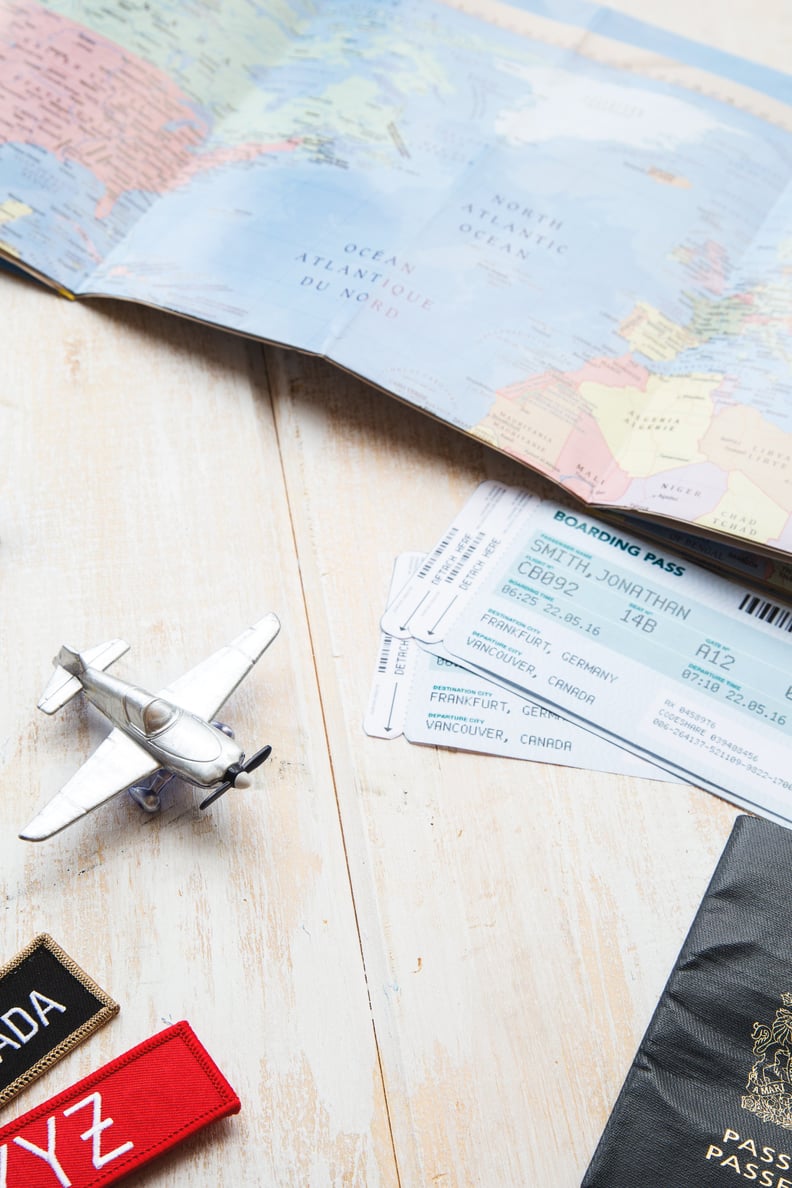 Consider Prescreening Options
TSA PreCheck or Global Entry are fantastic options for frequent flyers. "They are a great way to skip the hassle of removing your shoes and taking permitted liquids out of your bag," explains a representative from Cabeau. A fee of $85 for TSA PreCheck or $100 for Global Entry gives you clearance for five years. So even if you only fly a few times a year, it still might be worth your consideration. Think about the amount of stress and time lifted for the next five holiday seasons in a row. Because, let's be honest, there are so many better things you can do with that extra hour you used to spend in the security line.
07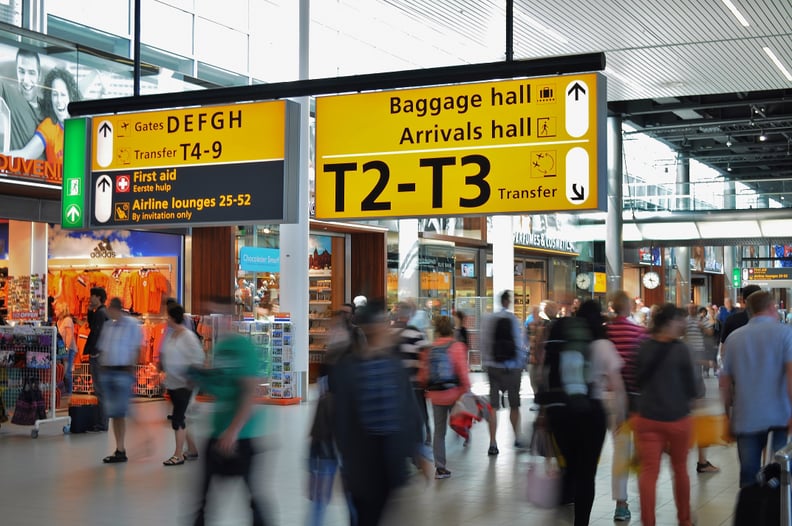 Get Friendly With the TSA Agents
The Cabeau rep also recommends chatting up the TSA agents. "They know the most information when it comes to getting through the TSA lines. There is no need to get in the line that is closest to your gate; they all go to the same place. Ask an agent which line has been moving the fastest. If you are nice and friendly, they might give you a good piece of insight."
08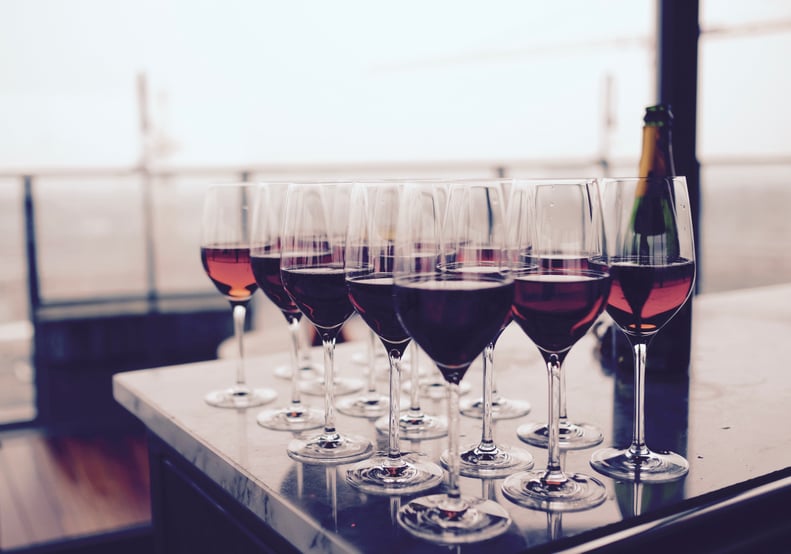 Go Clubbing
Once you're through security, escape the crowds as quickly as you can by visiting an airport lounge. There are a number of ways you can score access. You can always apply for a credit card that grants lounge access, but many of them also come with stiff annual fees. If you're not a frequent traveler, it might not be worth it. But many people forget that most lounges sell single day passes (typically for around $45 to $50) that gives you full access to all the amenities: WiFi, large, comfortable seats, complimentary food and beverages, some even have showers. If you think about the steep airport prices, especially if you're looking to grab a bite, it makes the one-time fee appear instantly worth it.
Not sure which lounge works best with your itinerary? The Cabeau rep recommends using Lounge Buddy, an app that allows you to browse through hundreds of lounges and purchase a single day pass.
09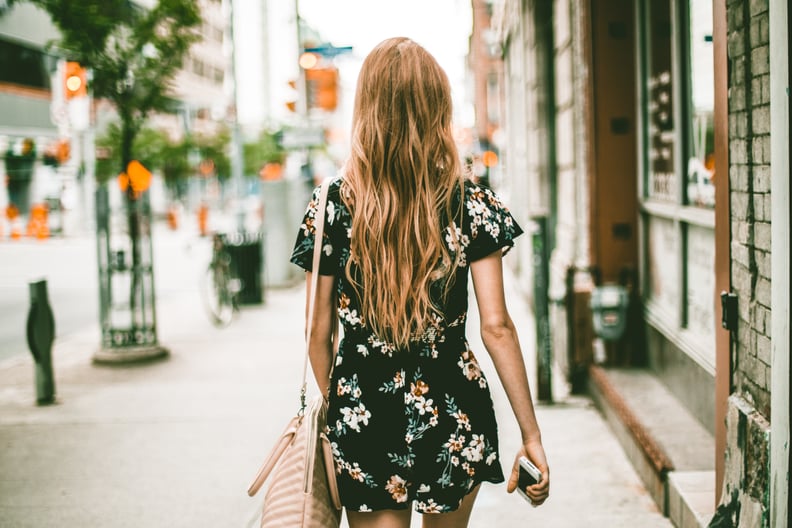 Long Layover? Get Out of the Airport
If your layover is more than a couple hours long, Horgan suggests getting some fresh air and ditching the airport chaos for a little while.
"Crowded airports can be hectic and overwhelming. Do yourself a favor and leave the airport if you have a big chunk of time between flights. Not only does this give you an opportunity to stretch your legs and avoid the hubbub, but it presents an opportunity to explore a new city. Many airports offer luggage storage (at a small cost), so you don't have to lug your bags around with you."
10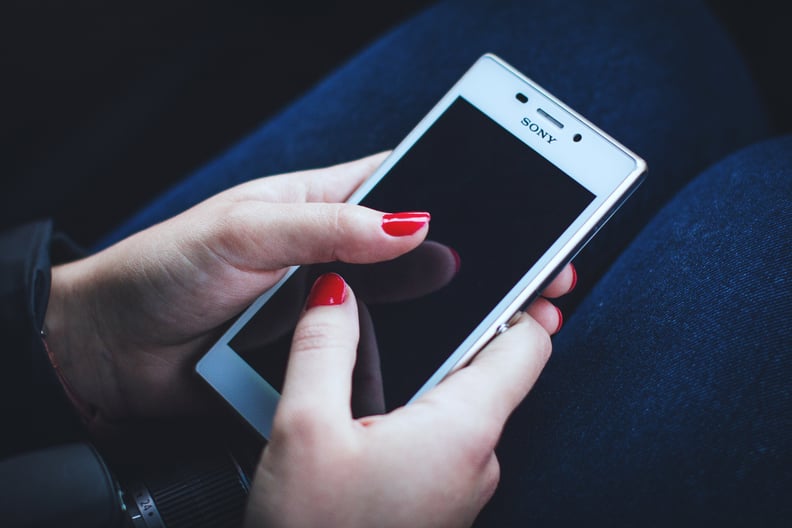 Utilize Your Smartphone
Most travelers know checking in online will save you some serious wait time, but there are plenty of other apps to save you the stress. Horgan highlights a few like the TSA app (to get a sense of security wait times), TunnelBear (for network security), WeChat (to stay connected without any cell service), and Flightradar24 to check air traffic globally in real-time.
"It can be handy to monitor where your inbound aircraft is if you get delayed and your airline is not providing up-to-date information," she adds.