Frozen Citrus-Rosemary Garbage-Disposal Cleaning Cubes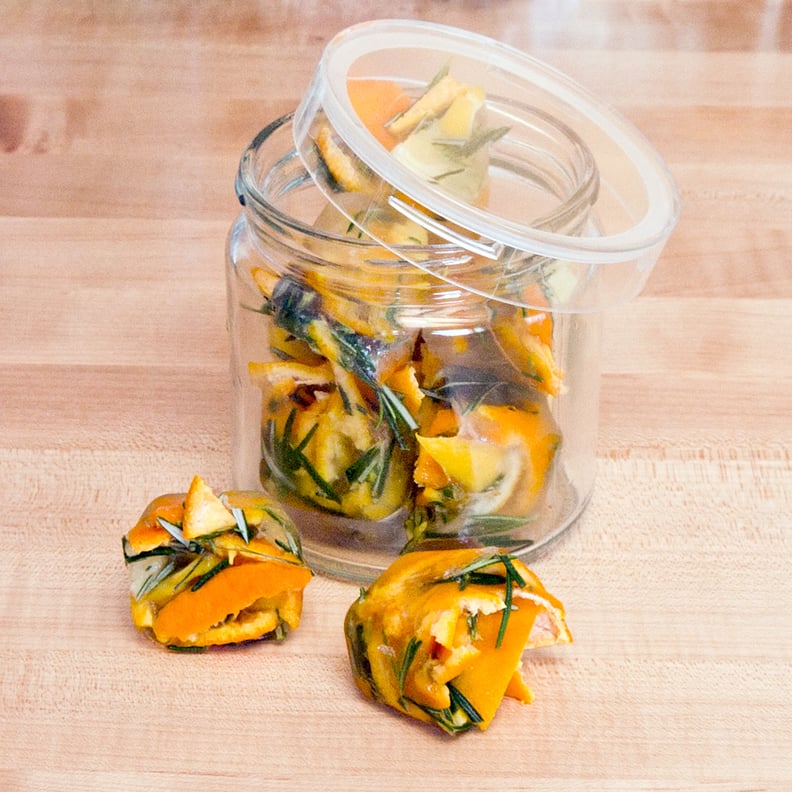 POPSUGAR Photography | Sarah Lipoff
POPSUGAR Photography | Sarah Lipoff
The next time you're enjoying an orange, hold onto the peels for this easy cleaning DIY. When your sink is wafting a bit of an unsavory smell, you can quickly clean it with the help of that orange rind and some rosemary. And using vinegar naturally cleans your disposal. The little eco-cleaners basically cost nothing to make and put the rinds of your oranges, lemons, or limes to good use.
What You'll Need:
1/2 cup citrus rinds
2 tablespoons fresh or dried rosemary
Ice cube tray
Vinegar
Directions:
Chop the citrus rinds along with the rosemary into a rough dice. You can use lemon, orange, or lime rinds for this DIY. Citrus peels are filled with natural antibacterial oils and also smell amazing. Rosemary is also naturally antibacterial and antifungal, making it a smart addition to this DIY. You can use fresh or dried, whichever you have on hand.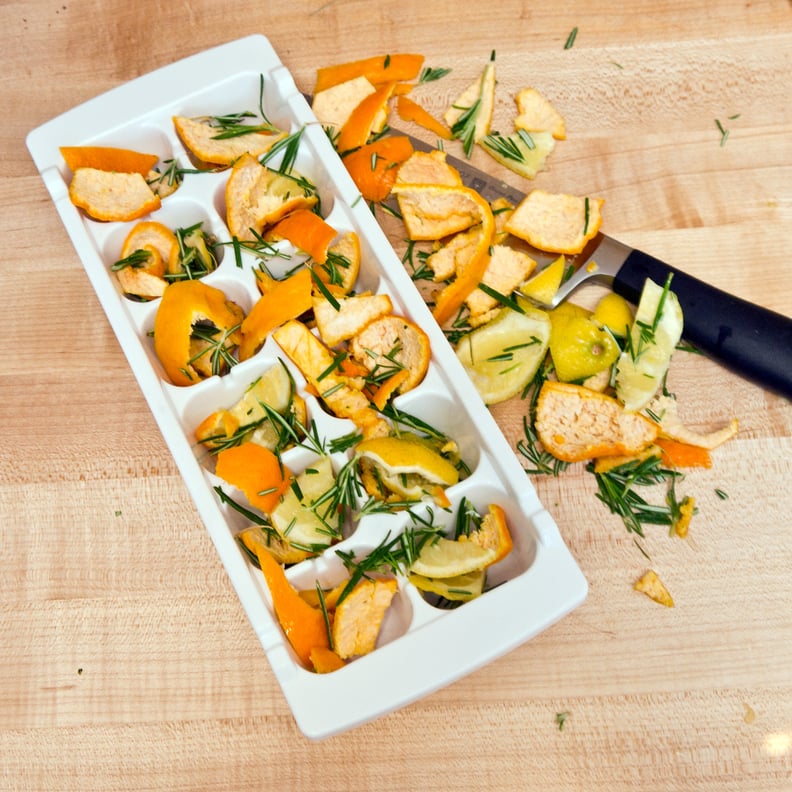 Sprinkle the ice cube tray with the mixture, evenly distributing the peels and rosemary. Now fill with the vinegar, which is also a natural cleaner that refreshes dark and damp spaces. Place in the freezer until the cubes are frozen solid.
Pop the cubes out of the tray, and place them in a glass jar or bowl in your freezer. The next time your garbage disposal isn't smelling so great, toss one down the drain, turn on your disposal with water running, and enjoy the fresh scent! Extra bonus? The frozen cube also sharpens your disposal's blades.