Have a Happy Christmas With This Easy Harry Potter DIY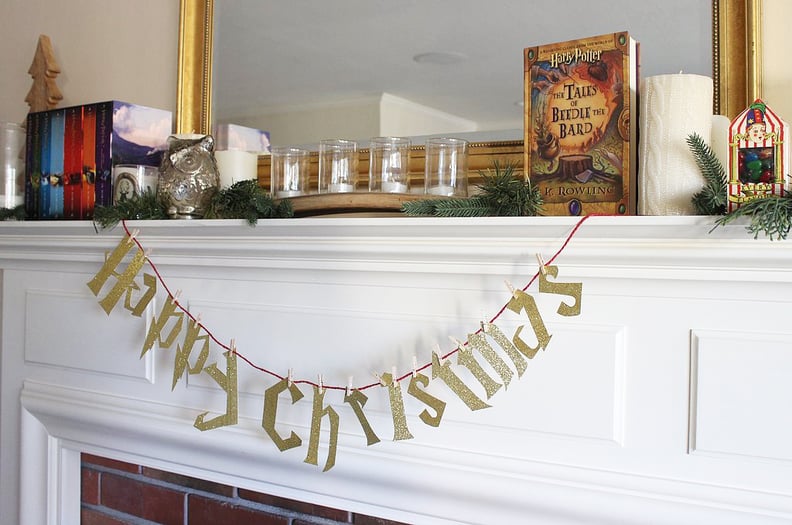 POPSUGAR Photography | Brinton Parker
POPSUGAR Photography | Brinton Parker
The only way to make the holidays even happier is to add a healthy dose of Harry Potter to them. If you've already put up your Golden Snitch tree ornaments, and have made your wine bottles even cozier with Weasley sweater holders, then next obvious step is to liven up your hearth or wall with a sparkling "Happy Christmas" banner. This easy DIY is just another piece in the Harry Potter holiday puzzle — so start stringing together the Potter-inspired words that will make you smile all season long.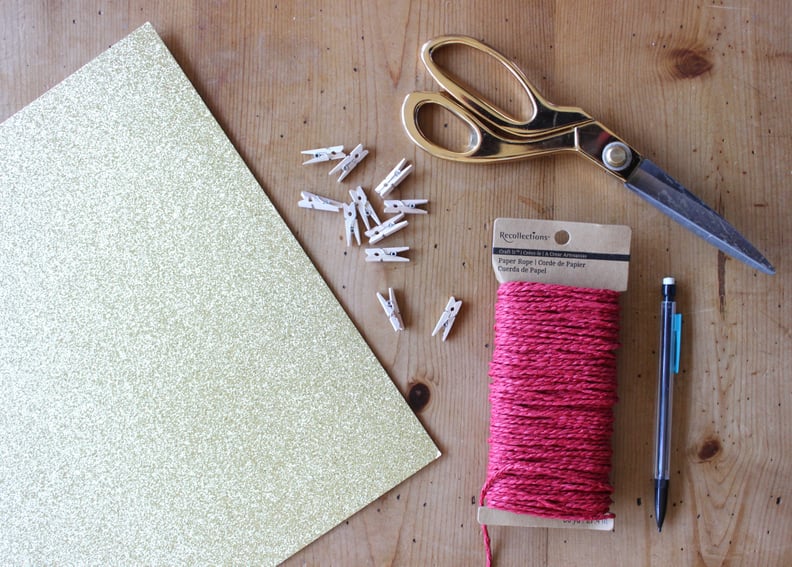 What You'll Need
Scissors
Pencil
Spare notebook paper
Sparkling gold poster paper
String or twine
Miniature clothespins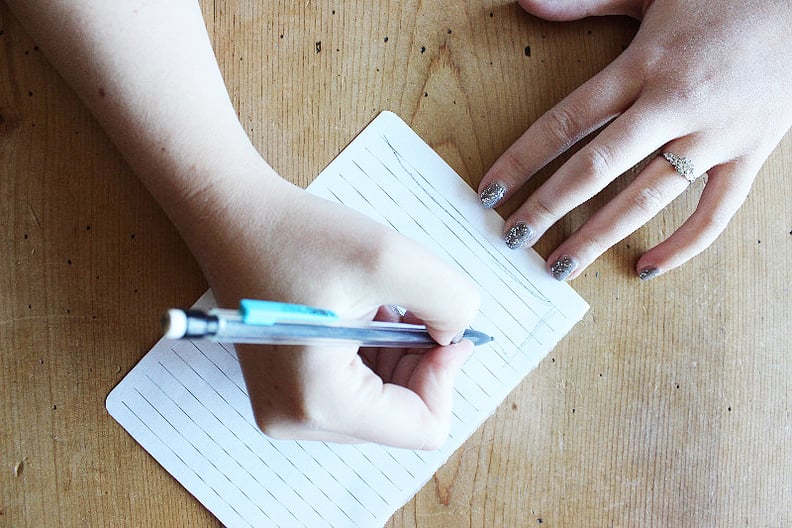 Step 1
Look up examples of the Harry Potter font, and sketch out (in pencil) each letter of "Happy Christmas" onto notebook paper.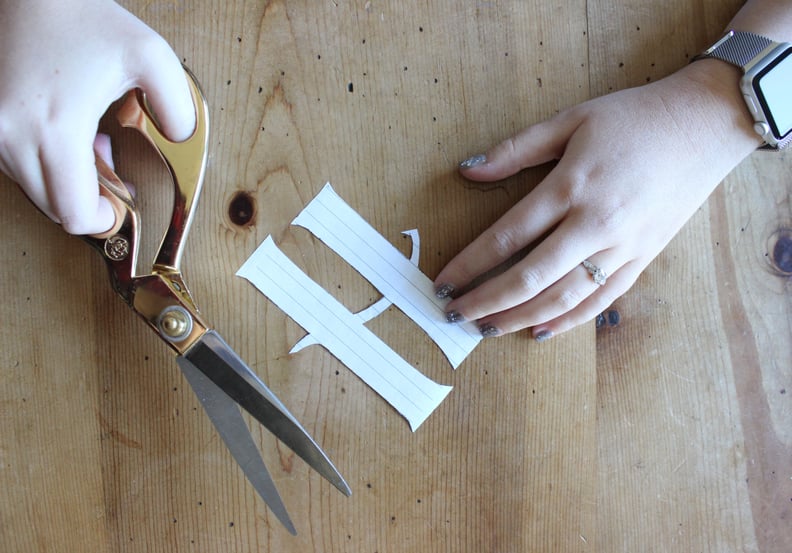 Step 2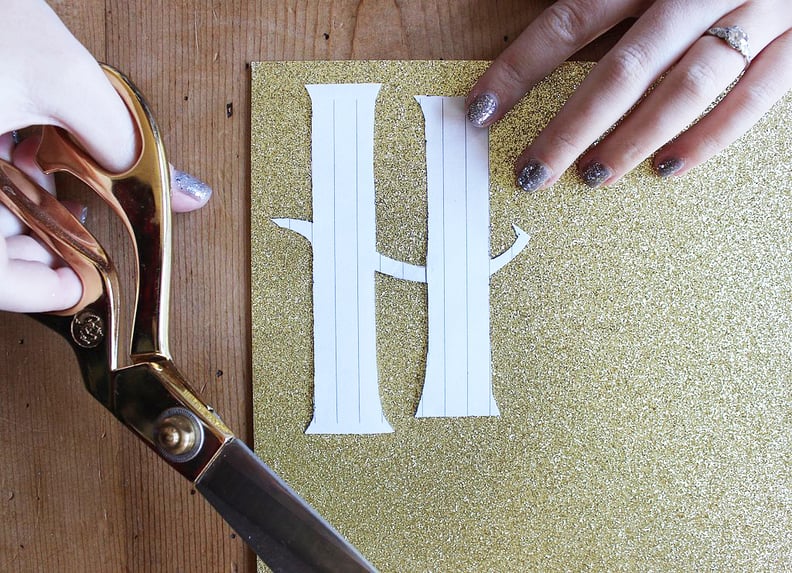 Step 3
Trace the outline of each letter onto gold poster paper. Cut out each letter.
Step 4
Measure the width of your hearth or wherever you plan on hanging it your banner, and cut the string or twine accordingly. Pin the tops of each letter to the strand.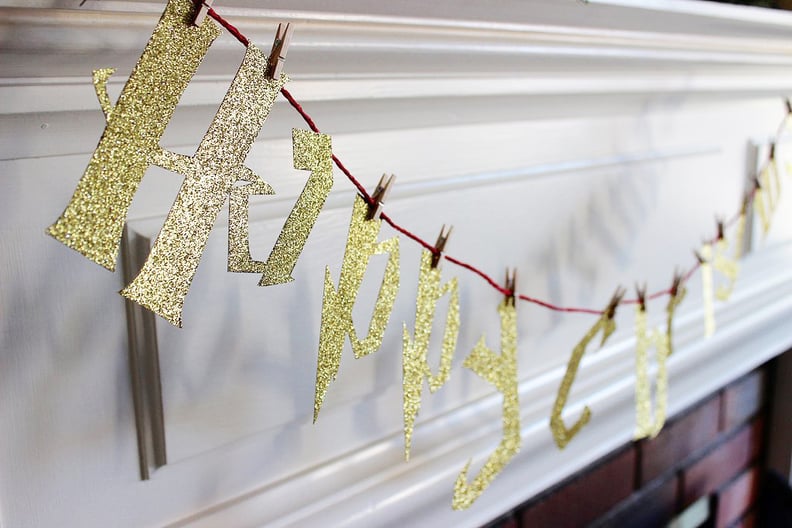 Step 5
Secure the hanging with candles, tape, or a heavy decoration that can weigh down the ends.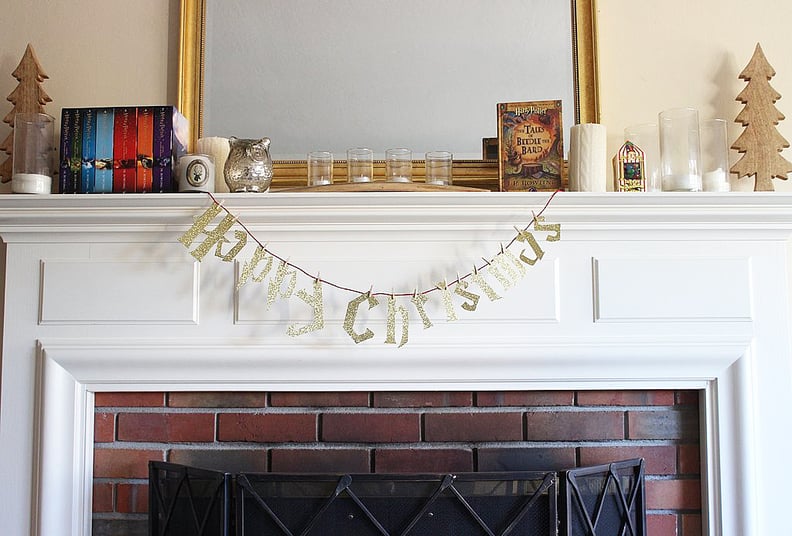 Happy Christmas!