How to Have the Ultimate Harry Potter Day at Universal Orlando
Whether you're a Gryffindor, Hufflepuff, Ravenclaw, or Slytherin, there's something for everyone at Universal Orlando Resort's The Wizarding World of Harry Potter. There are attractions like the Hogwarts Express and Harry Potter and the Forbidden Journey, which immerse you right into Harry's world. The dining options will make you feel like you've stepped right into the pages of J.K. Rowling's beloved books. Don't forget your wand and meet us at Platform 9 3/4 for the ultimate Harry Potter day at Universal Orlando.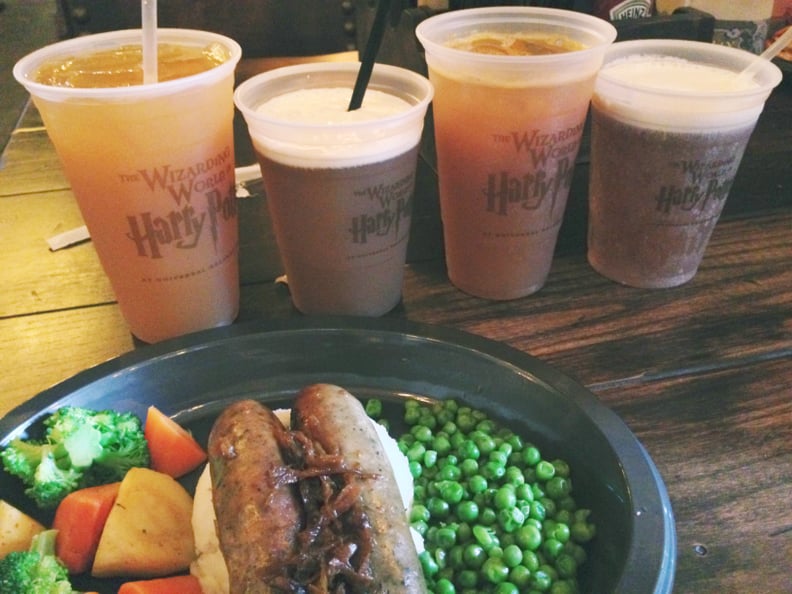 Eat at The Leaky Cauldron
The famous pub in the Harry Potter series has come to life at the Wizarding World of Harry Potter in Orlando. The pub serves up classic British fare like fish and chips and bangers and mash. Don't forget to order a butterbeer as well!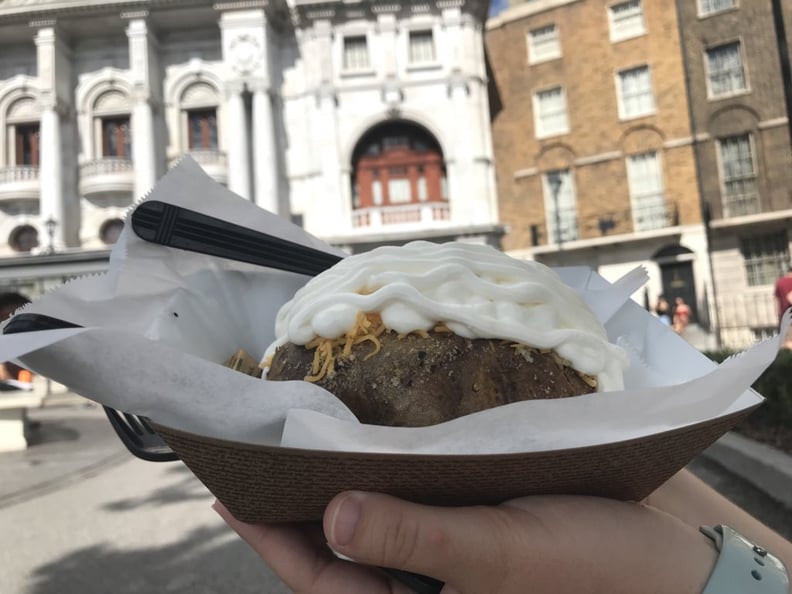 Snack on a Jacket Potato
Jacket potatoes, or baked potatoes as Americans call them, are served right next to the Knight Bus outside of Diagon Alley. They are huge and easily shareable between two people.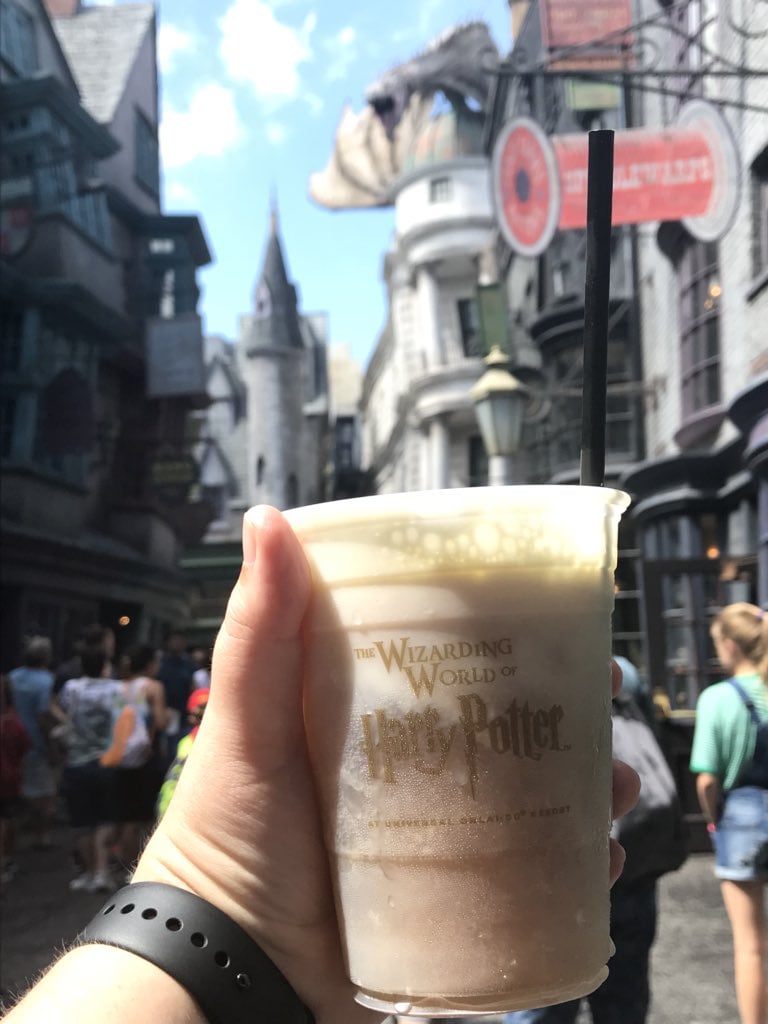 Sip on Butterbeer
Butterbeer is a sweet butterscotch-flavored drink available all over the Wizarding World of Harry Potter. In the warmer months you can get it frozen or cold, and in the cooler months be sure to try it warm for a whole new experience.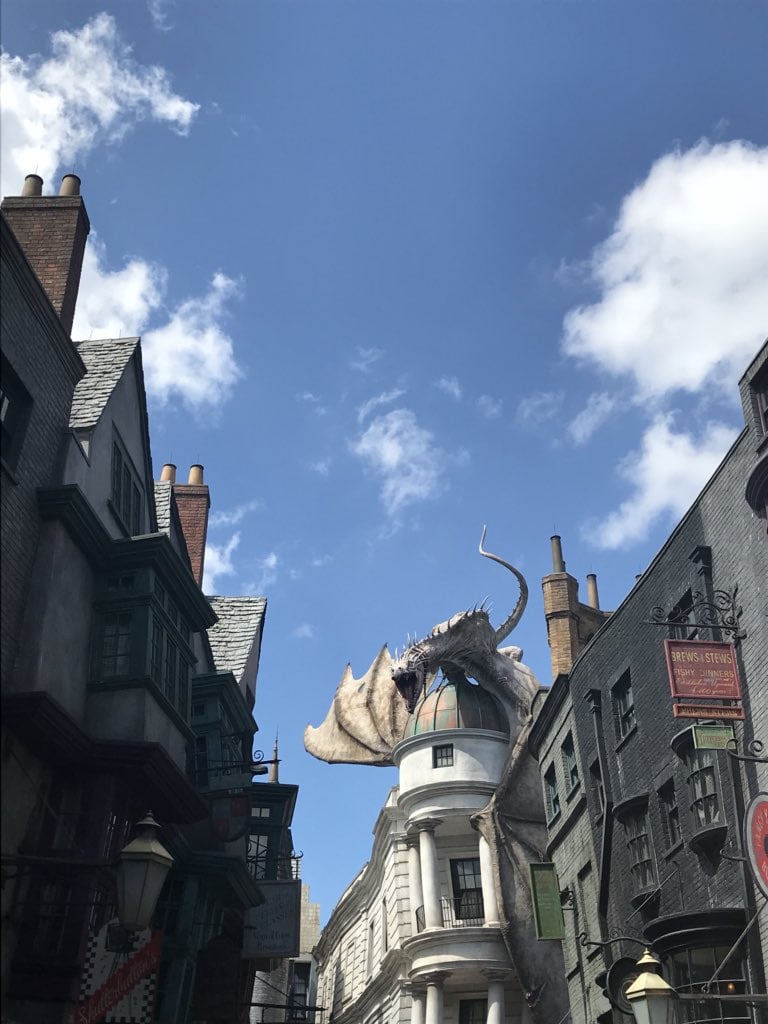 Diagon Alley Dragon
When you enter Diagon Alley, one of the first things you'll encounter is the fire-breathing dragon high above Gringotts Bank. This is the perfect Instagram spot to make all of your friends jealous that you're on a very Harry Potter vacation.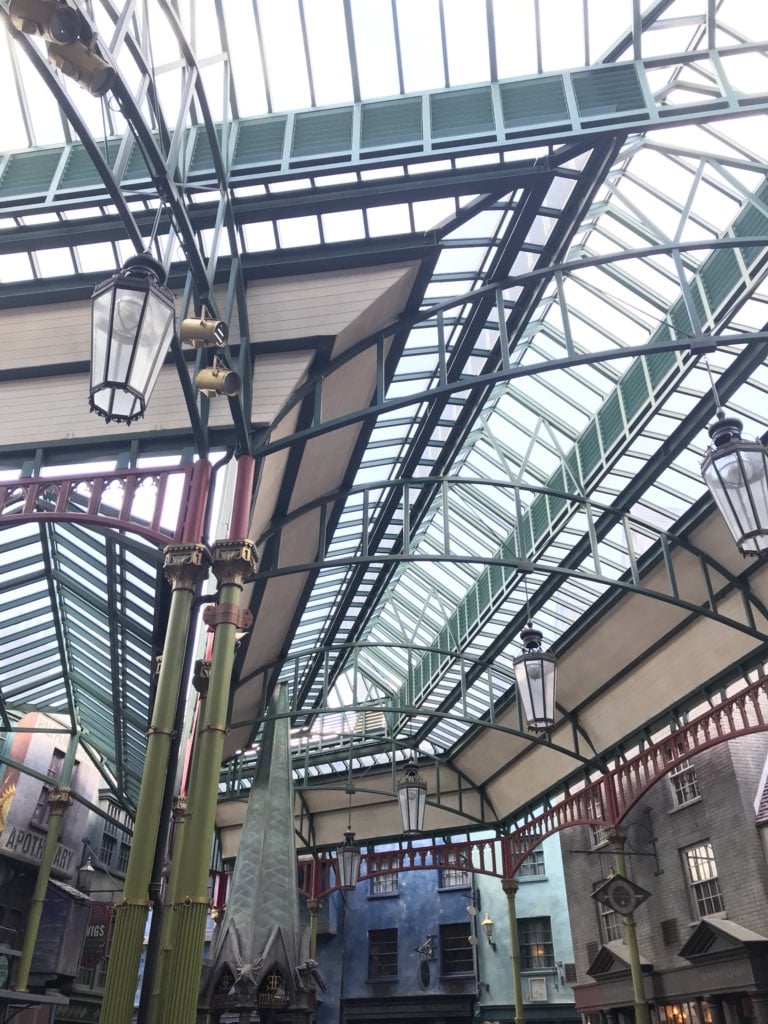 Explore the Covered Market
The Covered Market area of Diagon Alley is perfect to explore when it's raining, which it does often in Florida. There are a ton of little shops and back streets to explore here.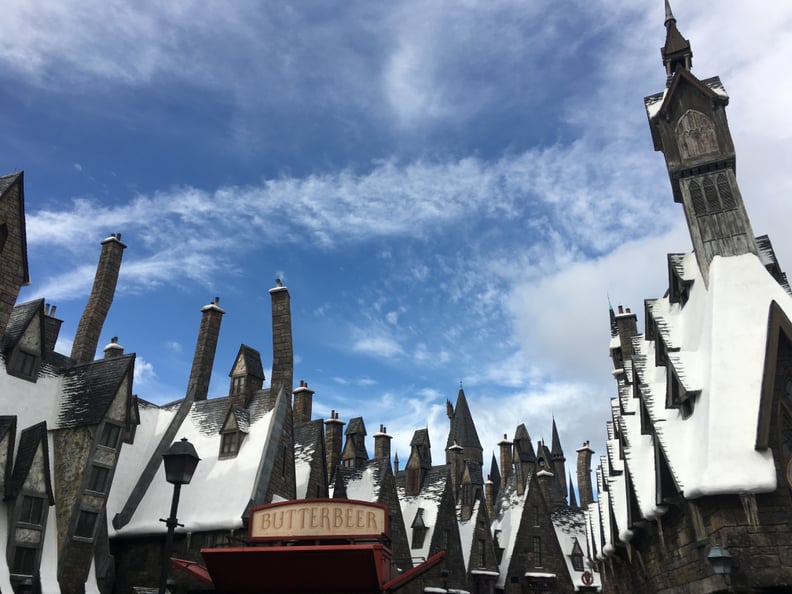 Explore Hogsmede
The village right outside of Hogwarts Castle is ready for new witches and wizards to explore. In Hogsmede you'll find little shops, butterbeer stands, and the entrance to Hogwarts Castle. Ride Harry Potter and the Forbidden Journey
The attraction inside Hogwarts Castle is a one-of-a-kind journey into the world of Harry Potter. You'll encounter some of the scariest things and the most beautiful things from the series, including dementors and Dumbledore's office.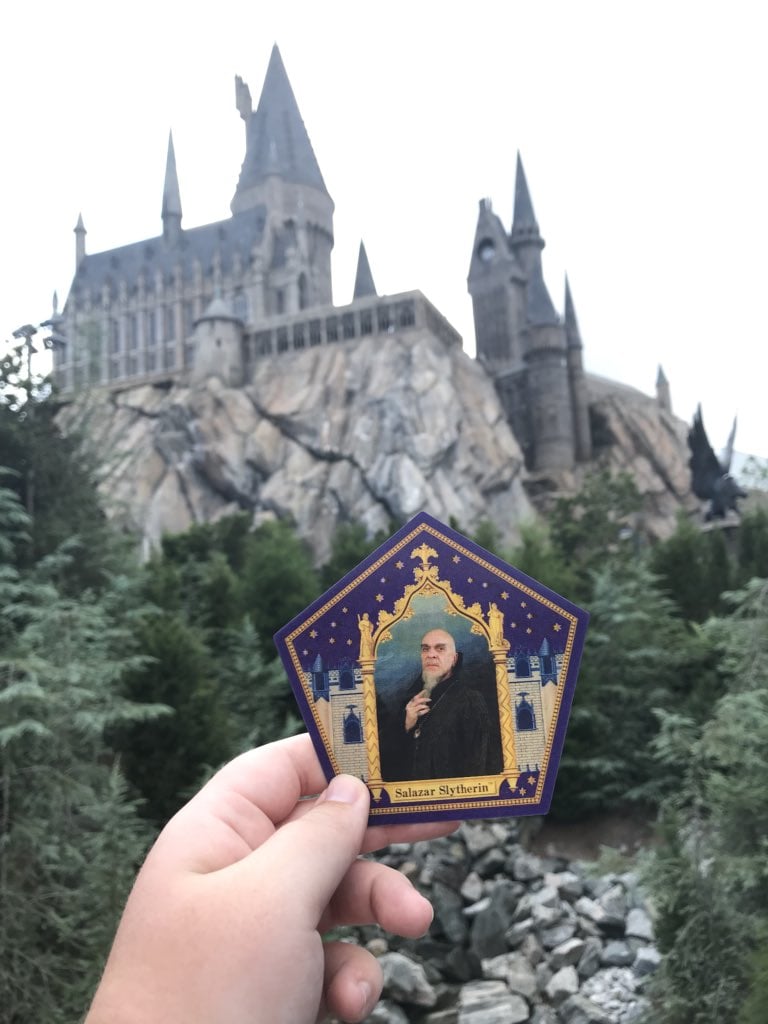 Eat a Chocolate Frog
Just like in the films, chocolate frogs are available for guests, and they are delicious. Each box contains one chocolate frog and one collectible card. Ours had Salazar Slytherin on it!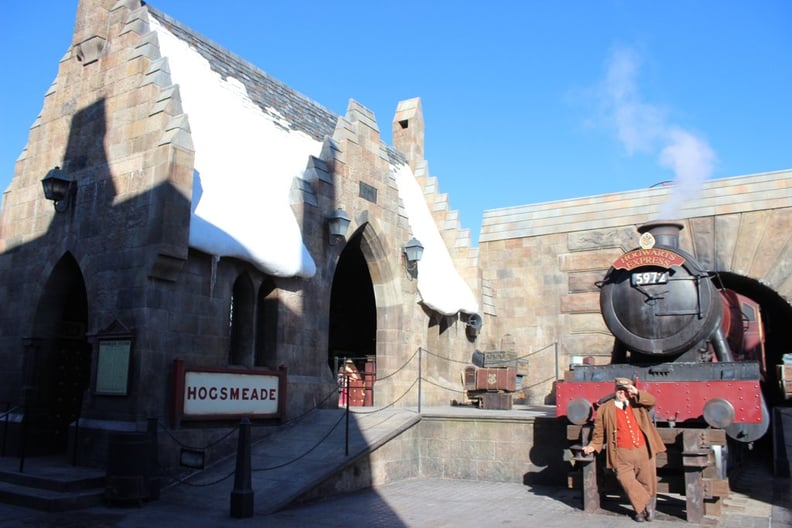 Chat With the Platform Workers
The team members who work near the Hogwarts Express are so fun and stay in character throughout the day. Be sure to ask them what they think of Harry Potter and how to get to Platform 9 3/4.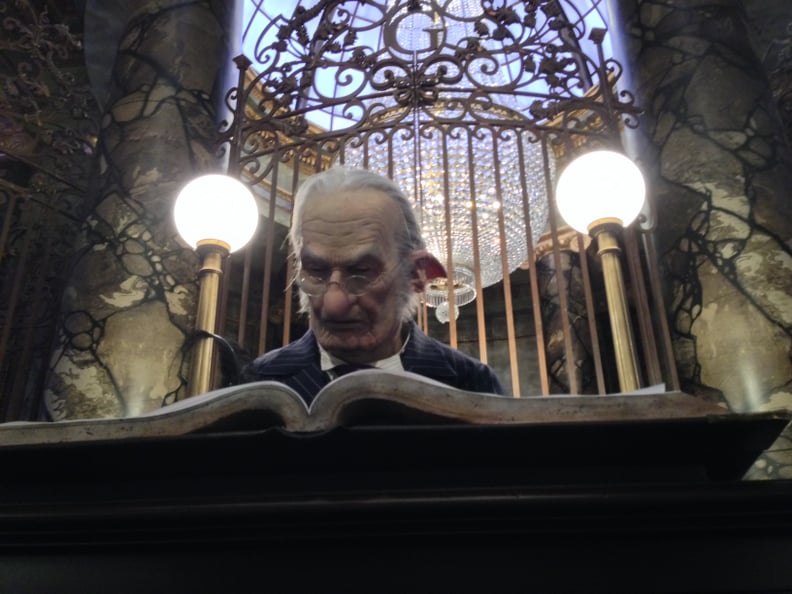 Visit Gringotts Bank
Inside Gringotts Bank, you'll find one of the newest attractions at Universal Orlando, Harry Potter and the Escape from Gringotts. In the queue you might even see goblins hard at work.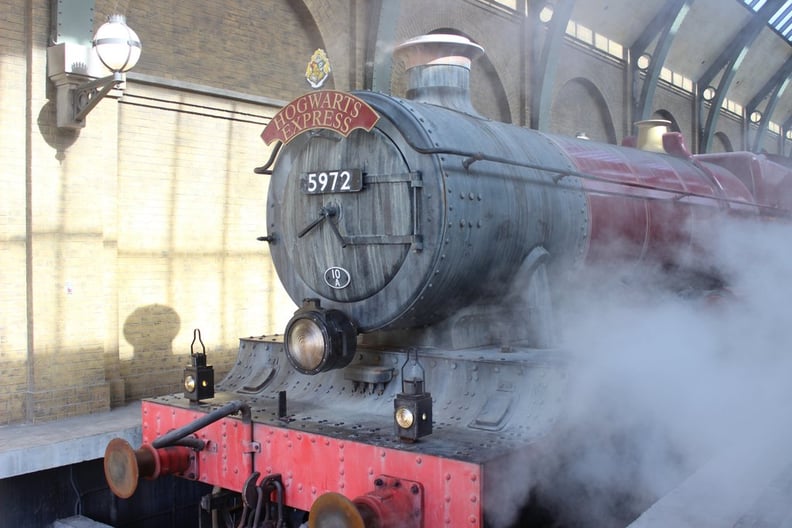 Ride the Hogwarts Express
You can catch the Hogwarts Express from Kings Cross Station or from Hogsmede Station. Be sure to travel from both destinations because the experience is different each way.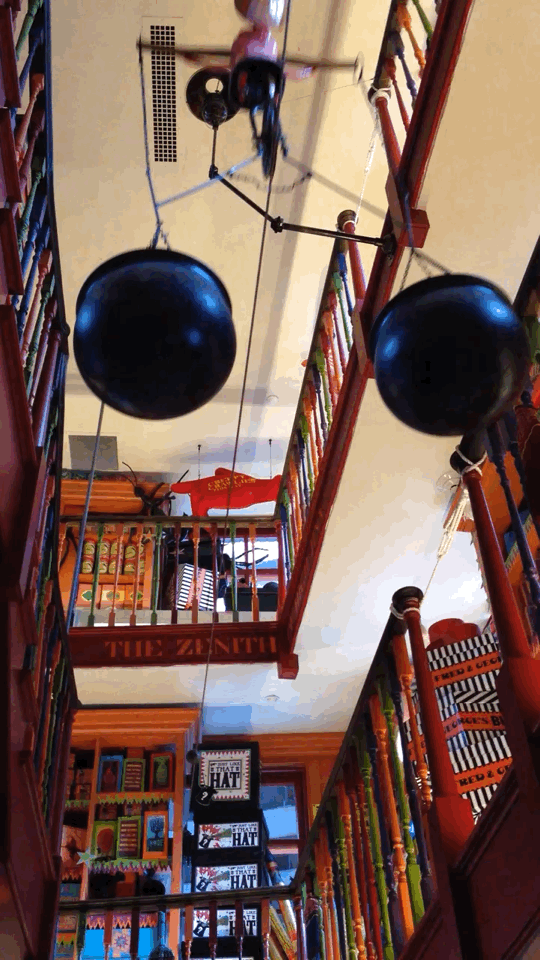 Pick Up Something From Weasleys' Wizard Wheezes
The famous joke and gag shop the Weasley twins opened up in the Harry Potter series has come to life right on Diagon Alley. Be sure to pop in to grab something to bring back home with you from your epic Harry Potter day!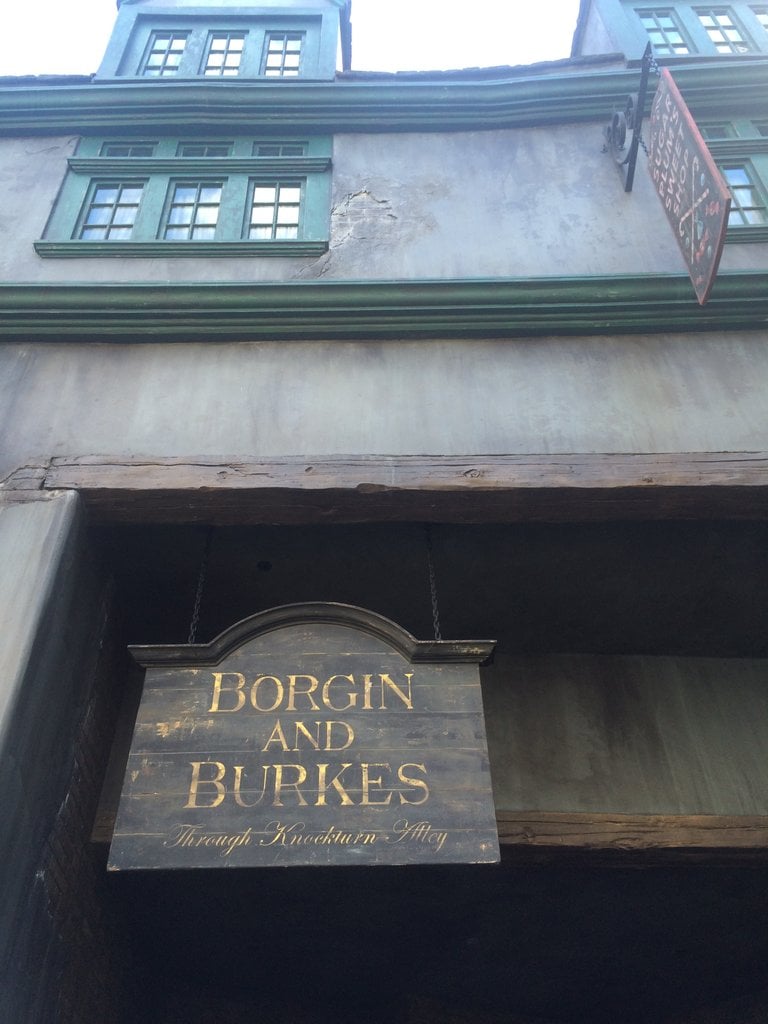 Check Out Borgin and Burkes
The Wizarding World of Harry Potter has a small alley for Knockturn Alley, where dark witches and wizards are known to be. Stop into Borgin and Burkes if you dare.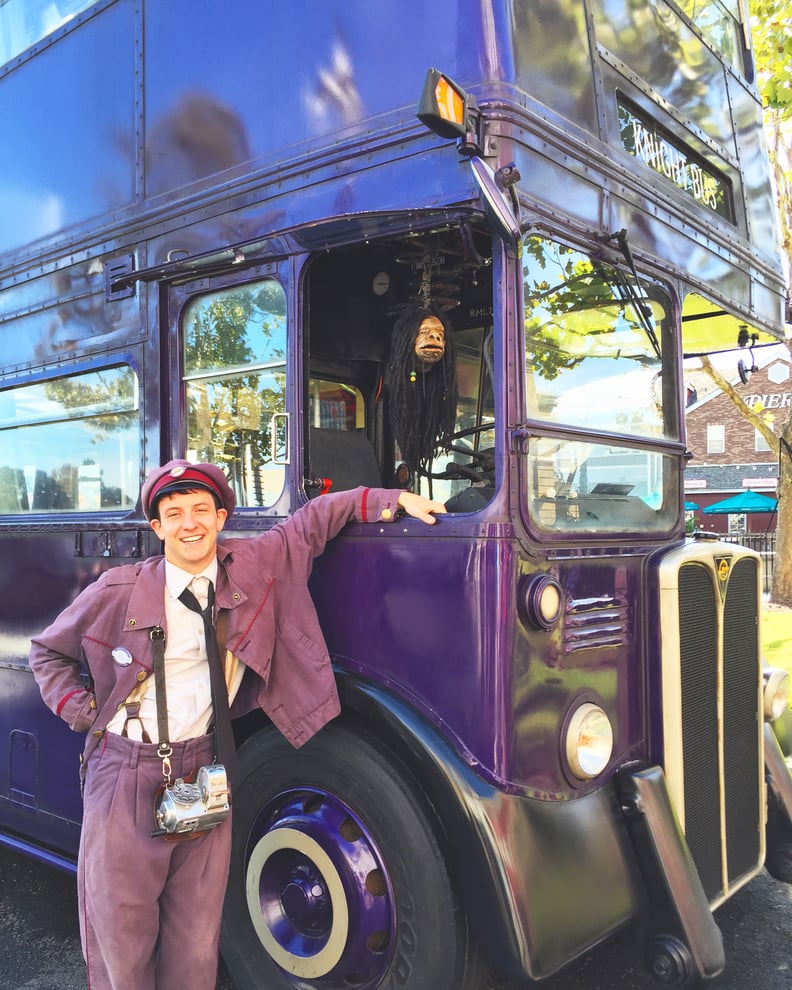 Visit Stan Shunpike and the Knight Bus
The bus that picks up Harry Potter in The Prisoner of Azkaban has rolled up to Universal Orlando. Be sure to stop by and say hi to the driver, Stan Shunpike, and chat with his shrunken-head cohort.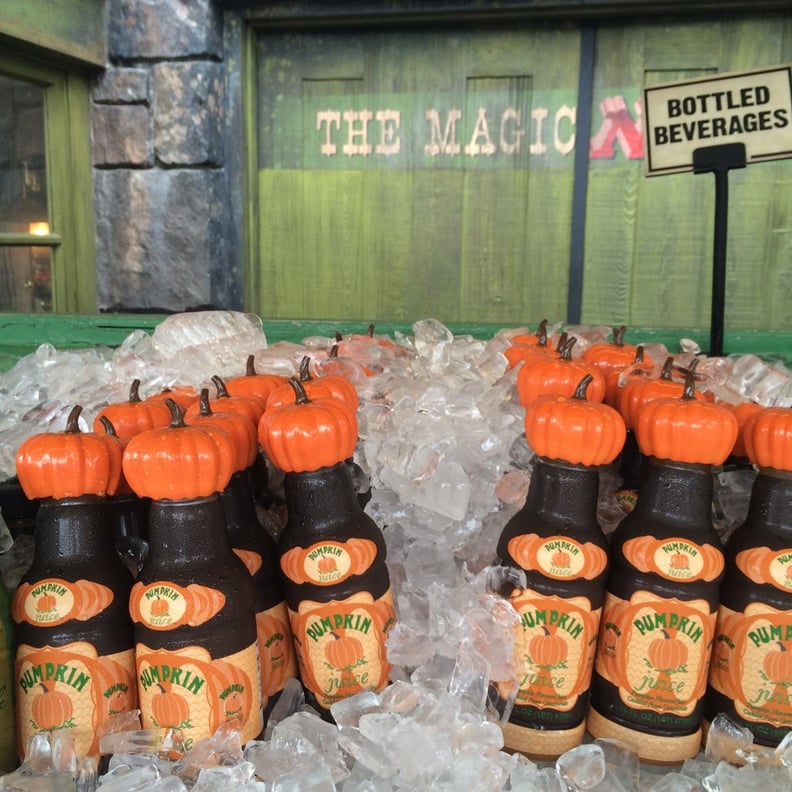 Try a Pumpkin Juice
The perfect Fall drink is available at the Wizarding World of Harry Potter. Pumpkin Juice is served to guests in cute little bottles, and it tastes just like Fall in a cup!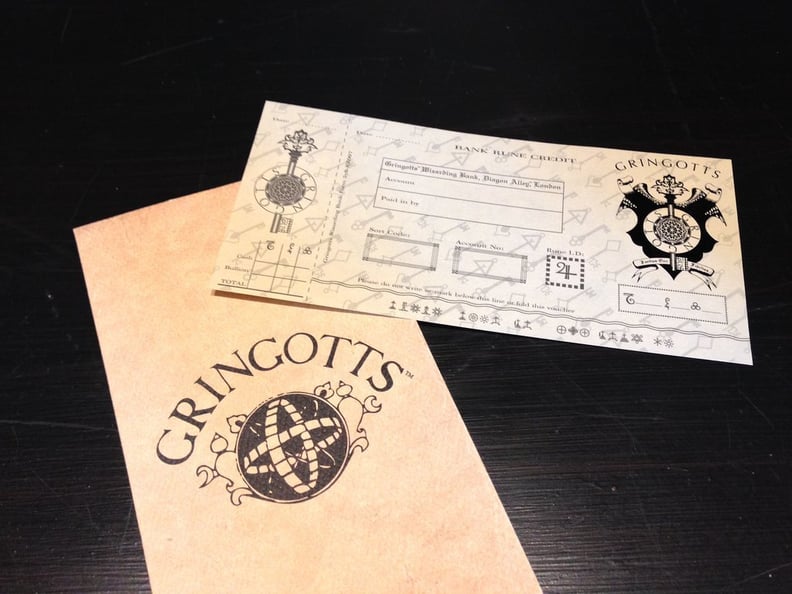 Exchange For Wizard's Money
You can exchange real money for Gringotts Bank notes, which can be used like cash around the Wizarding World of Harry Potter. This is also a great idea for a cheap souvenir.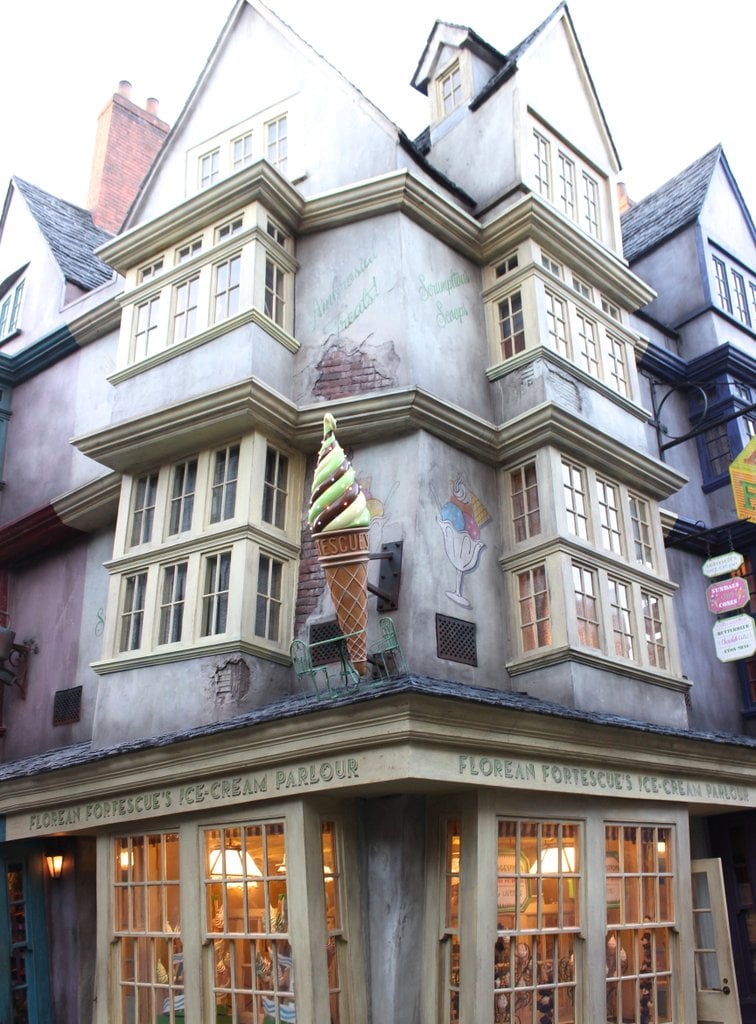 Get a Sweet Treat at Florean Fortescue's Ice-Cream Parlour
If you love ice cream, you are not going to want to miss Florean Fortescue's Ice-Cream Parlour! It has amazing flavors like butterbeer, sticky toffee pudding, and Earl Grey and lavender.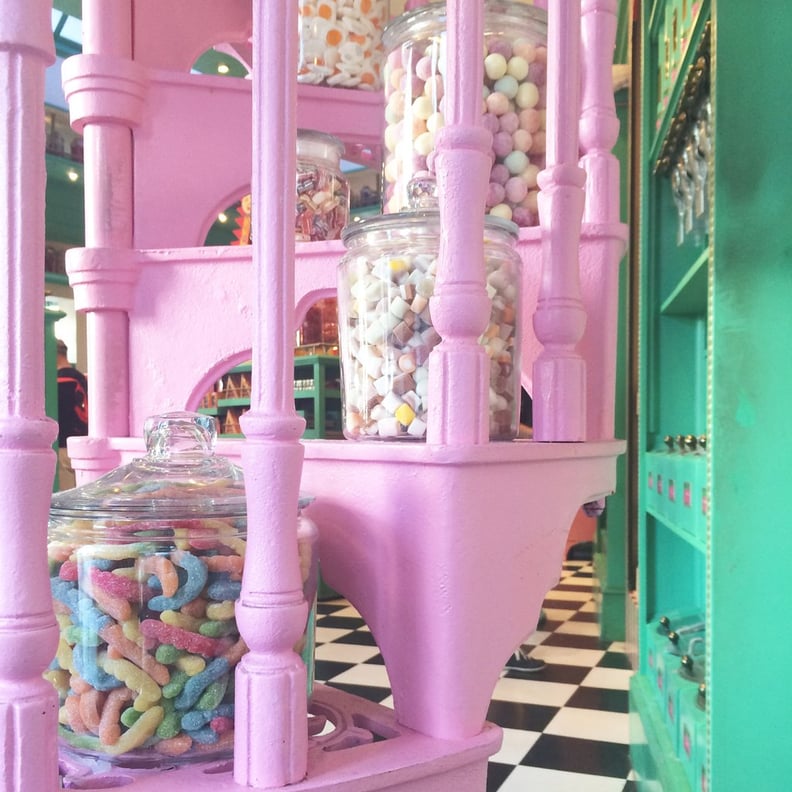 Visit Honeydukes
In Hogsmede, be sure to visit Honeydukes sweet shop. Here you can find everything from chocolate frogs to acid pops.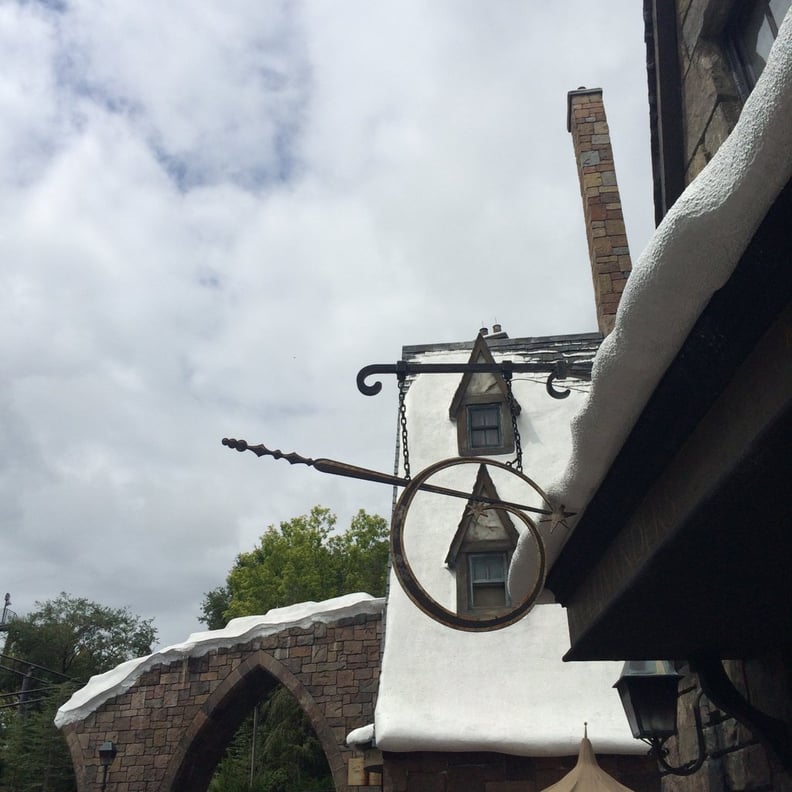 Choose a Wand
We all know that the wand chooses the wizard, but in Hogsmede, wizards are free to choose their own interactive wand to use throughout the Wizarding World of Harry Potter.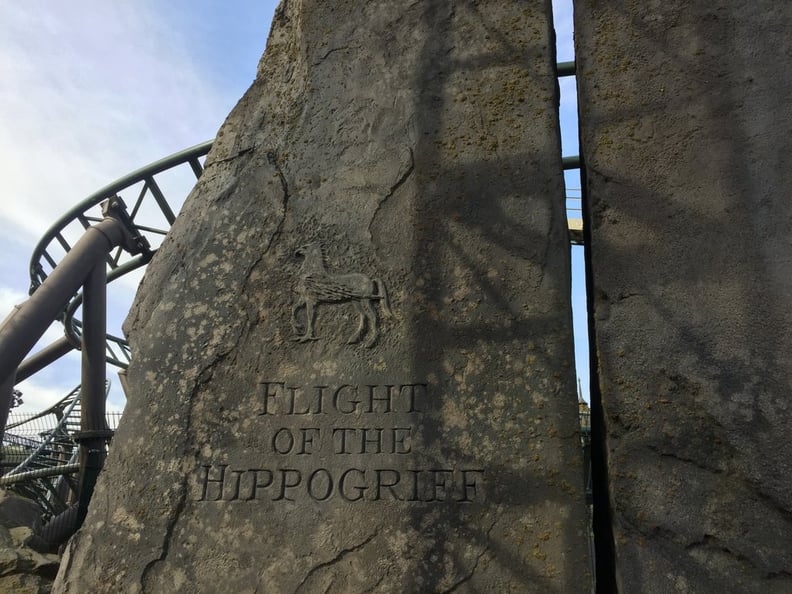 Ride Flight of the Hippogriff
Flight of the Hippogriff is a family-friendly coaster that takes riders on a fun adventure through the story of Harry Potter. Be sure to watch for Hagrid's hut and a "real-life hippogriff"!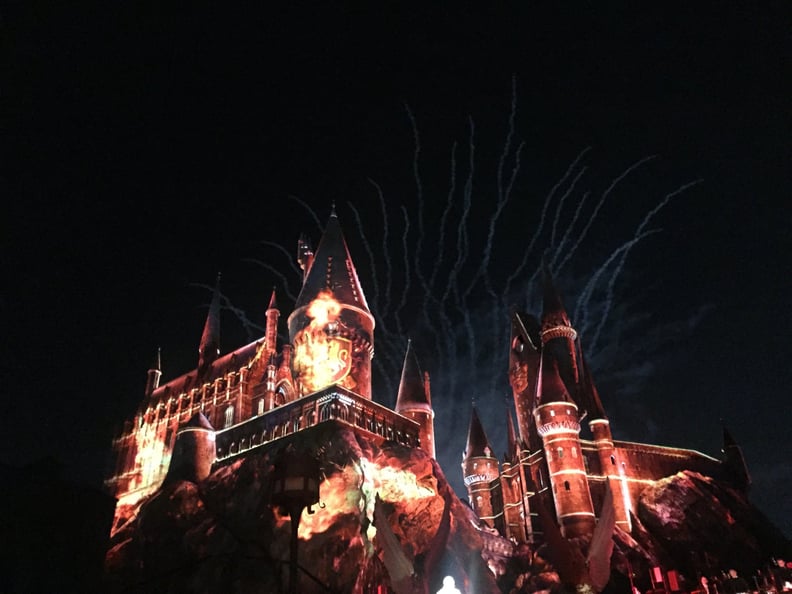 Watch Nighttime Lights at Hogwarts Castle
End your perfect day in the Wizarding World of Harry Potter by watching the castle projection show, Nighttime Lights at Hogwarts Castle. Try to get there a little early for a good spot.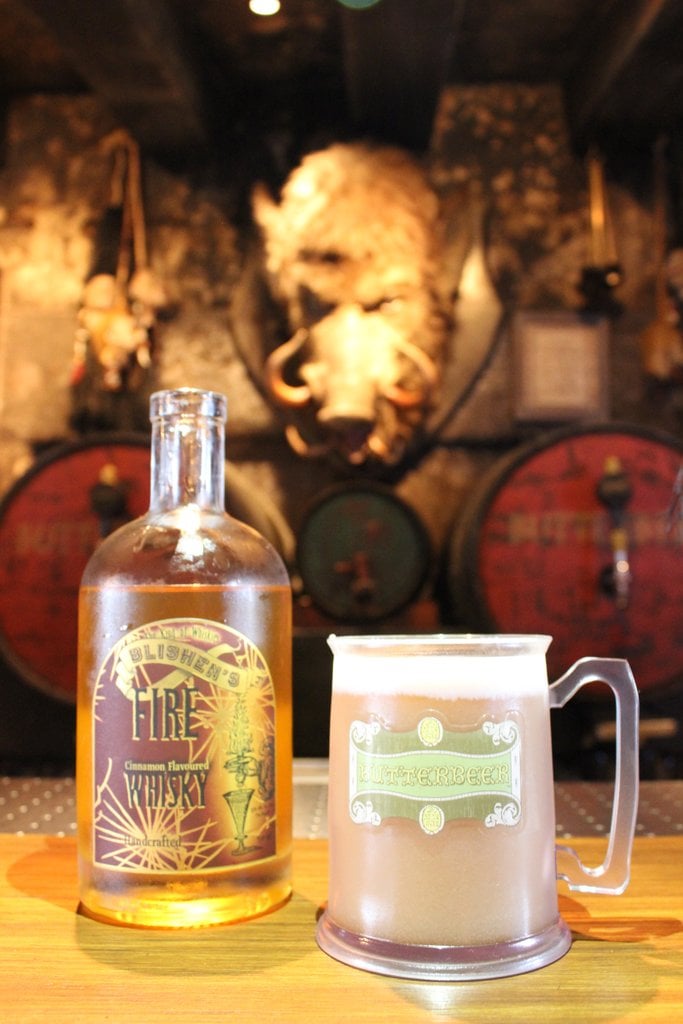 Try Fire Whiskey
For those 21 and over, be sure to try Fire Whiskey! This cinnamon drink will warm you right up and give you all the courage you need to face a dragon.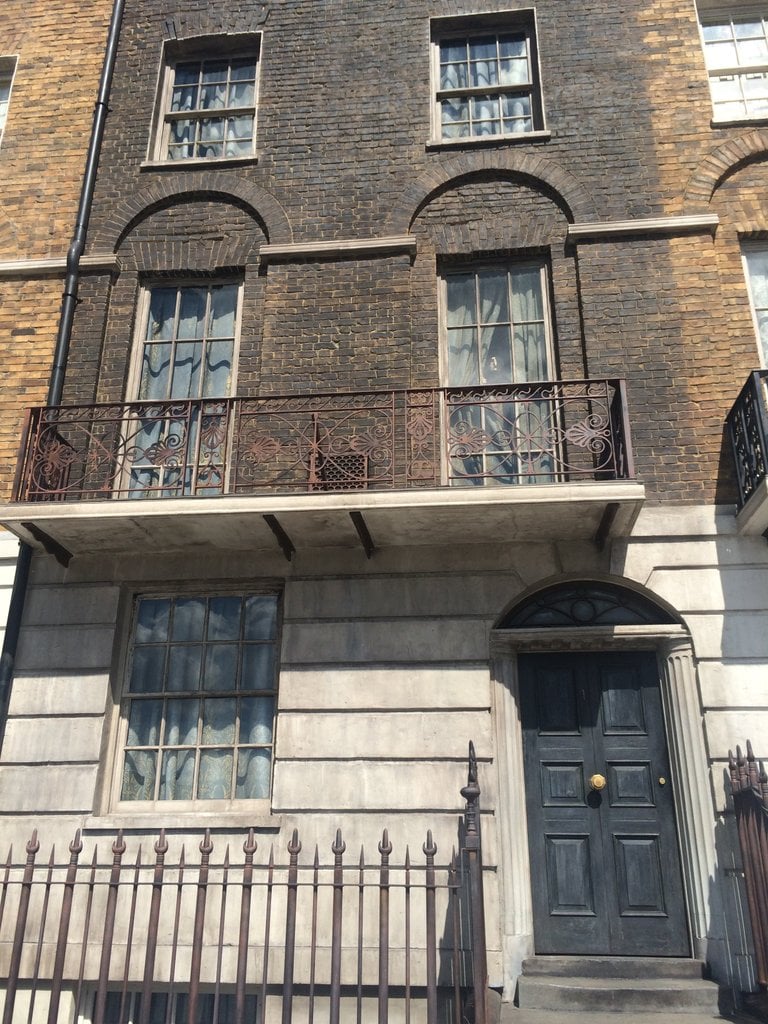 See Kreacher Peeking Out
On the streets of London, be sure to find Kreacher, the house elf, at 12 Grimmauld Place. He peeks out of the window every few minutes.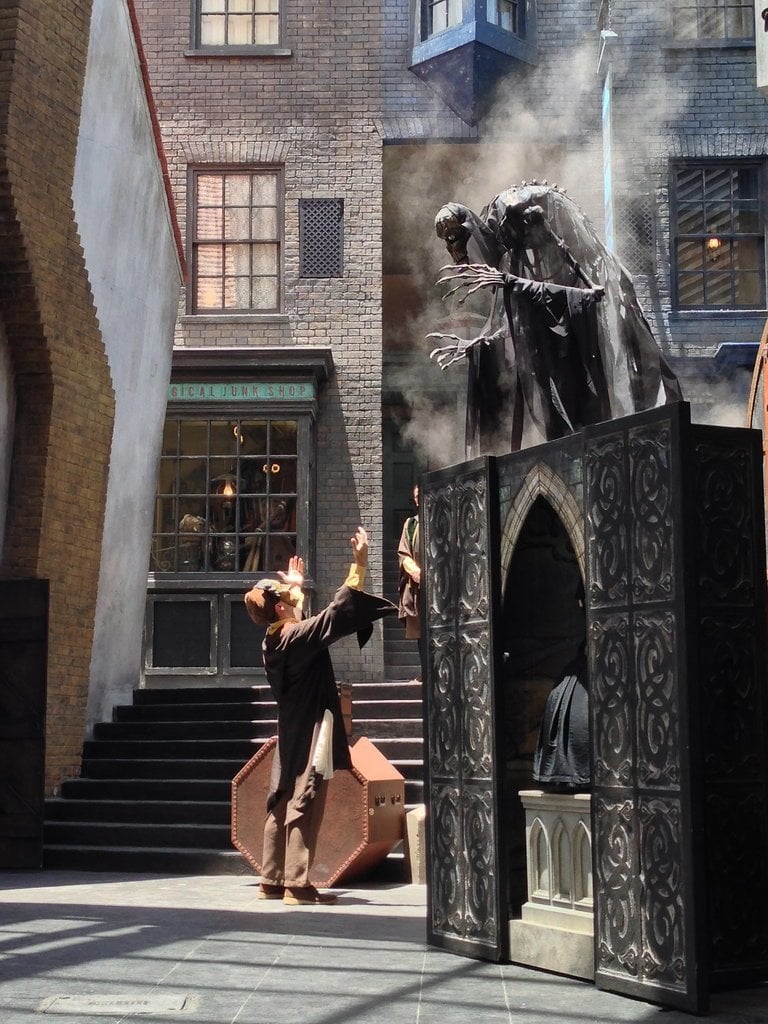 Watch The Tales of Beedle the Bard Show
If you want to see the story of the Deathly Hallows reenacted, be sure to watch The Tales of Beedle and Bard. This show is brought to life with live actors and incredible puppets.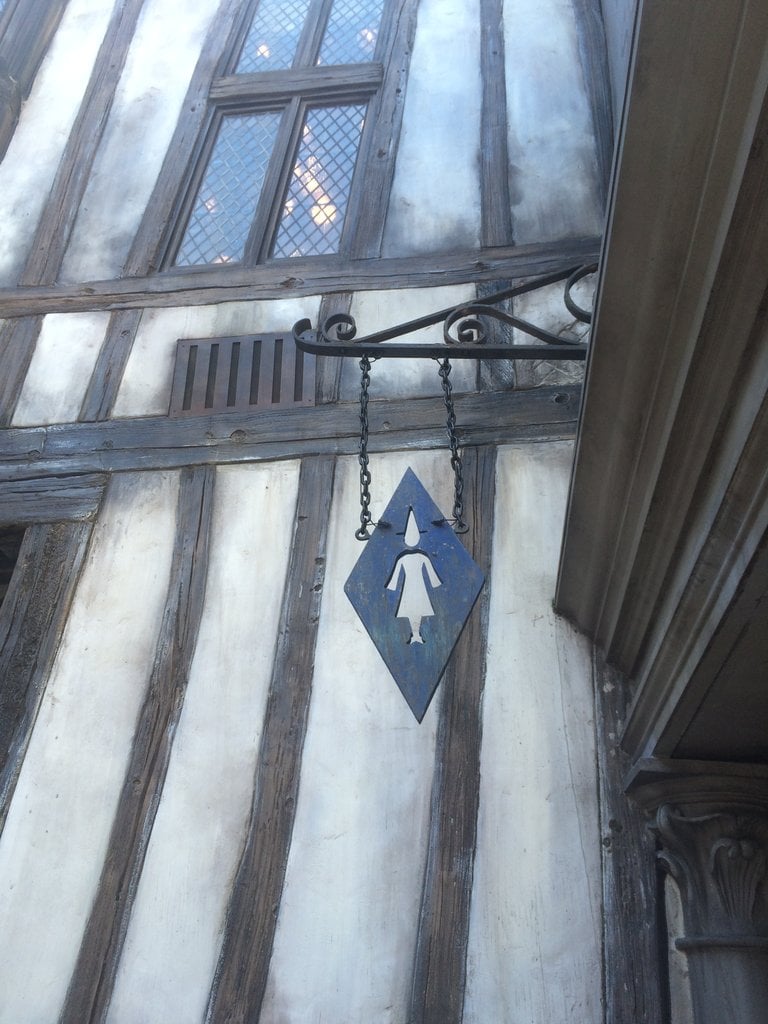 Listen For Moaning Myrtle
Down in Hogsmede, beware of Moaning Myrtle, who has taken over the girls restroom.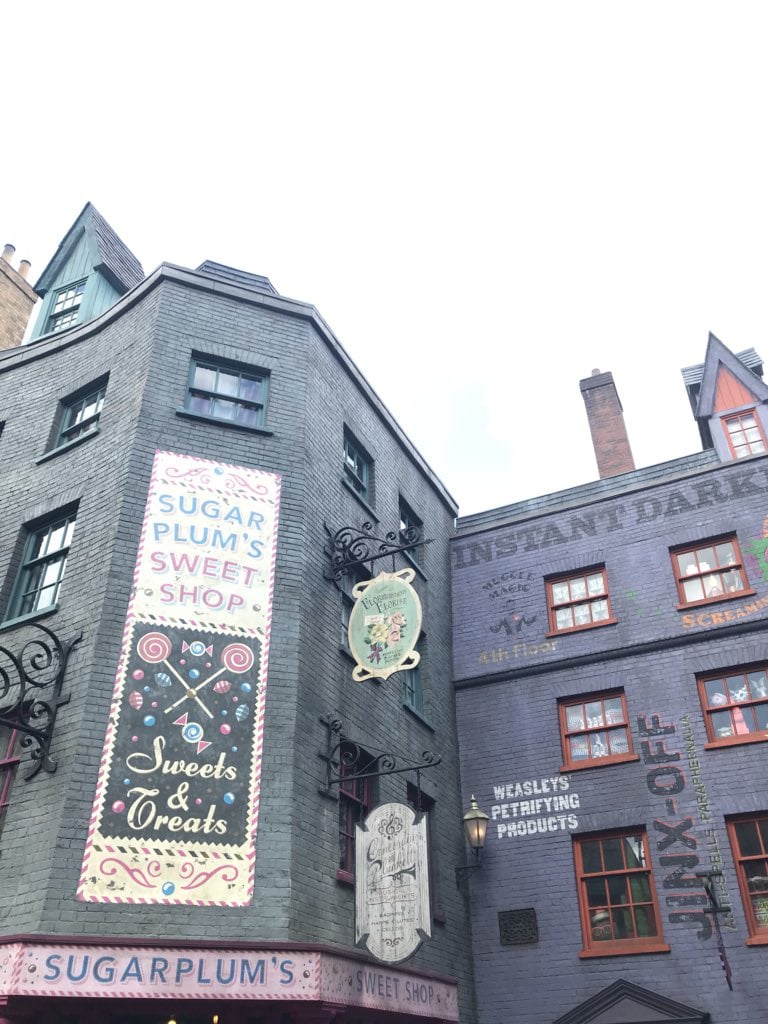 Visit Sugarplum's
The other sweet shop at the Wizarding World of Harry Potter is located right next to Weasley's Wizard Wheezes. Sugarplum's carries similar items to Honeydukes, but you can never have enough sweet treats!